Thanksgiving is a word of action, after all, and Middleburg offers many opportunities to do just that this November.
Gather at the 1000 Miglia Warm-Up USA, catch a jazz performance in Upperville, experience wine pairings at our local vineyards, break bread on Thanksgiving Day at home or in one of our restaurants, or take a carriage ride through Downtown Middleburg. Finish off the month with a charitable donation to one or more of our wonderful non-profit organizations on Giving Tuesday!
We can't wait to see you!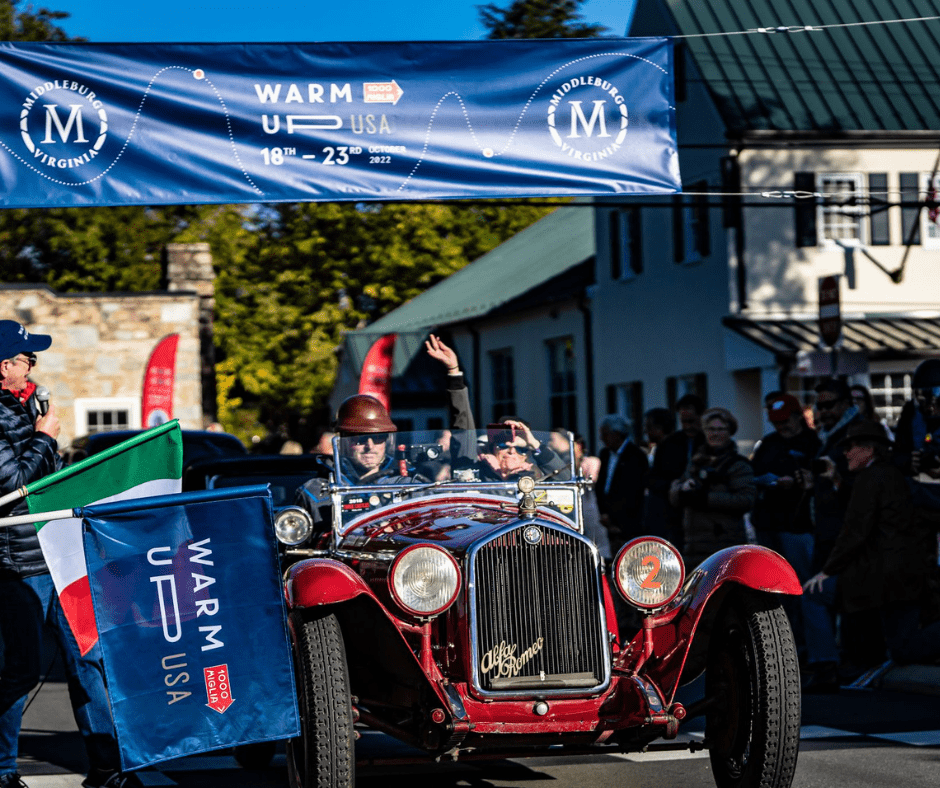 The 1000 Miglia Warm-Up USA Returns to Middleburg
The Town of Middleburg is once again hosting the 1000 Miglia Warm-Up USA event. This iconic event has a storied history in Italy, representing sport, culture, and community. Event participants are hosted at the Salamander Resort & Spa. They depart each day from The Woolley Fox 12 N. Madison Street in downtown Middleburg.
Schedule:
Thursday, November 2 – Green Flag Send-Off
Come cheer on the drivers for the 1000 Miglia Warm-Up USA 2023 as they kick off the beginning of their 500-mile race! We will have giveaways, swag, and photo opportunities.
• 9:30 am – Cars Line Up at The Woolley Fox (formerly The Pink Box) – 12 North Madison Street.
• 10:00 am – Green Flag Send-Off!
Friday, November 3 – Send-Off & Middleburg Cup
Day two of the Warm-Up will start with the morning send-off as the drivers will start their second leg of the race. They'll come back to Middleburg in the afternoon for the 2nd Annual Middleburg Cup where they will compete in a head-to-head knockout race from North to South Madison Street.
•8:00am – Cars Line Up at The Woolley Fox (formerly The Pink Box) – 12 North Madison Street
• 8:30am – Send-Off for the day's events
Cars Return to Middleburg:
• 4:00pm – Mini Miglia (for kids!)
We're excited to kick off our Inaugural "Mini Miglia" on Friday, November 3rd at 4pm before the Middleburg Cup begins.
Thanks to our local toy store, the PLAYroom, we will have two heats for ages 6 and under where we'll have future Mille Miglia racers show off their skills as they zoom down South Madison Street. Each "driver" will require two navigators to help send them off and then receive them at the finish line.
Saturday, November 4
Come to enjoy the final day of the race starting in the Town of Middleburg for the send-off at 9:00am OR head over to Morven Park to cheer them on as they get their stamps around 10:00am before heading to the Italian Embassy in Washington D.C.
8:00 am – Cars Line Up at The Woolley Fox – 12 North Madison Street
9:00 am – Send Off
9:45 am-11:00 am – Cars drive through Morven Park in Leesburg; come for food trucks, fun, great photo opportunities, and a wonderful time at the beautiful Morven Park.
---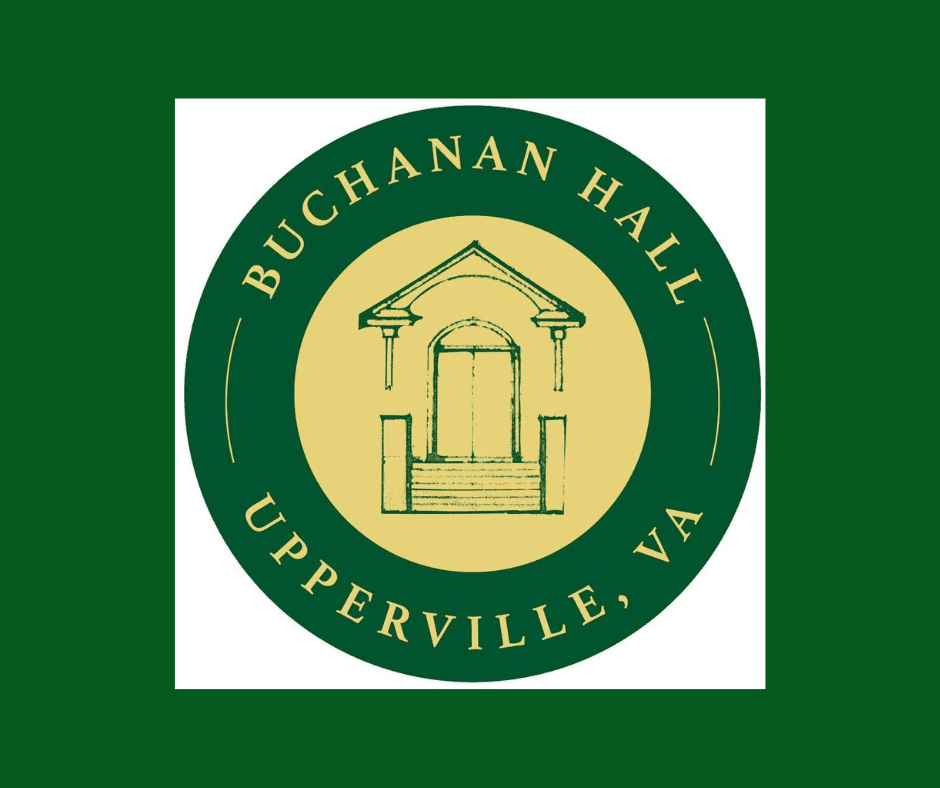 Uptown Jazz Vocal Quartet Concert at Buchanan Hall
Please join Buchanan Hall for a special night. It's not our usual format, but this group won't fit in our living room. We love their sound and there's plenty of room at Buchanan Hall, so bring your friends. It's going to be fun!
November 4, 2023
6:30 pm
Buchanan Hall
8549 John S. Mosby Hwy.
Upperville, VA 20184
---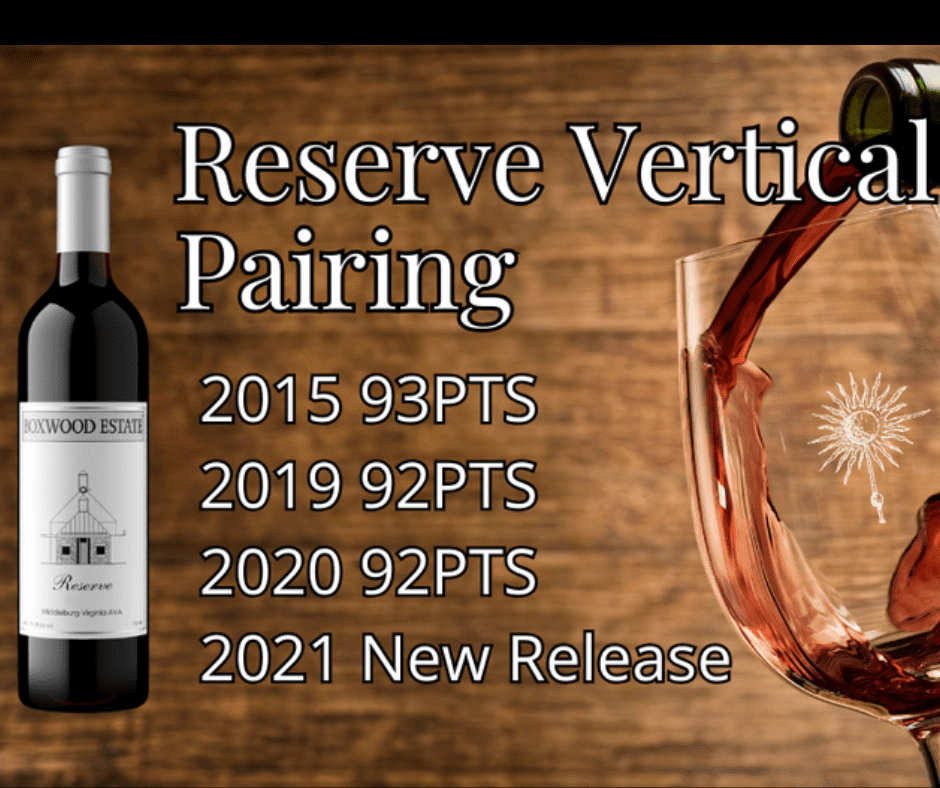 Reserve Vertical Pairing at Boxwood Estate Winery
Reserve Vertical Wine & Food Pairing
November 11, 2023
Boxwood Estate Winery
2042 Burrland Lane, Middleburg
Join Boxwood Estate Winery for our first-ever Reserve vertical wine and food pairing.
First introduced in 2015, Reserve is a Right Bank-style, Bordeaux blend – rated by James Suckling, internationally acclaimed American wine critic.
We've paired each of the four unique vintages with specially curated, catered hors d'oeuvres for you to enjoy!
---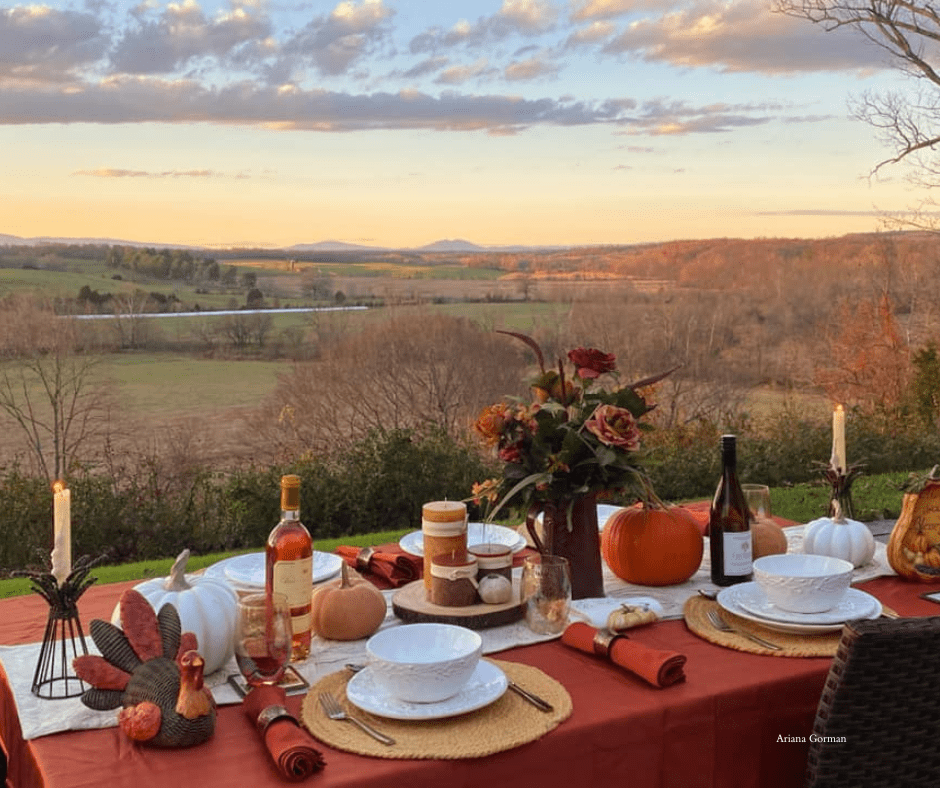 Thanksgiving Options Abound in Middleburg!
Whether you cook yourself, have it catered, or you prefer to dine out, Middleburg has your Thanksgiving Day meal covered!
Hunter's Head Tavern is serving up their Farm Fresh Thanksgiving Dinner from 11:30 am to 6 pm.
Salamander Middleburg has two options: The Grand Thanksgiving Buffet and Harrimans Thanksgiving Feast.
For those who prefer to pick up, Market Salamander's Thanksgiving catering options will surely fill you up!
Bluewater Kitchen has an extensive Thanksgiving catering menu from which to choose that will make your Turkey Day one to remember.
---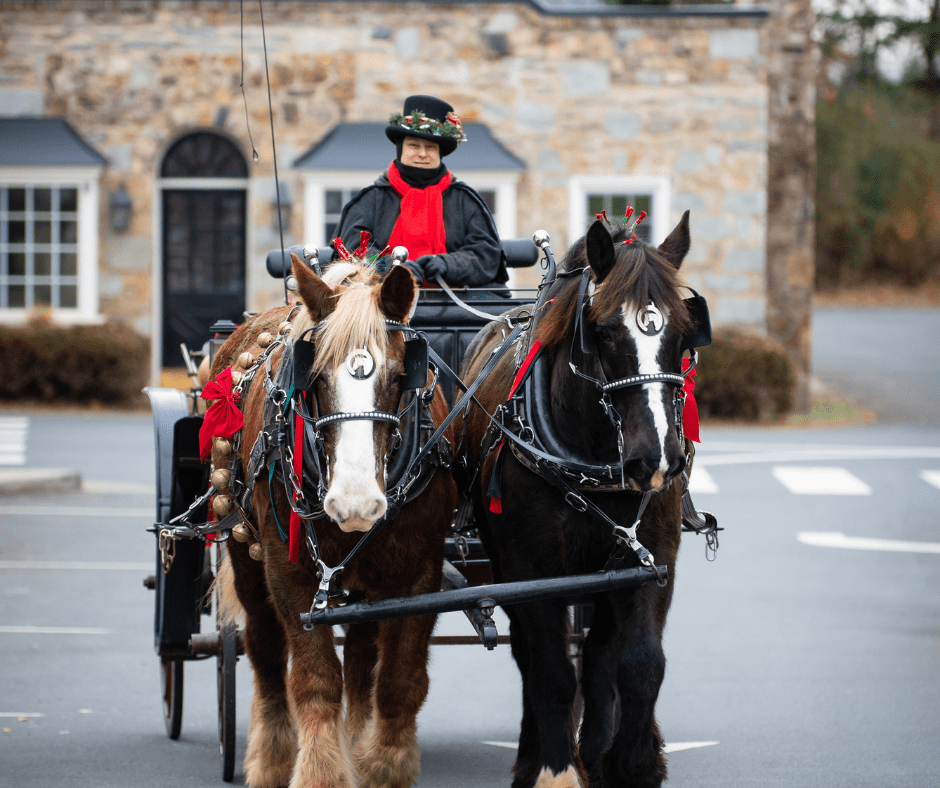 Holiday Carriage Rides Begin November 25 & 26
The holiday season wouldn't be complete without a carriage ride through downtown Middleburg.
Tickets go on sale November 1, 2023. Rides sold out quickly in 2022, so buy your tickets early!
Carriage Ride Schedule:
November 25 & 26
December 3
December 9 & 10
December 16 & 17
December 23 & 24
December 30 & 31
---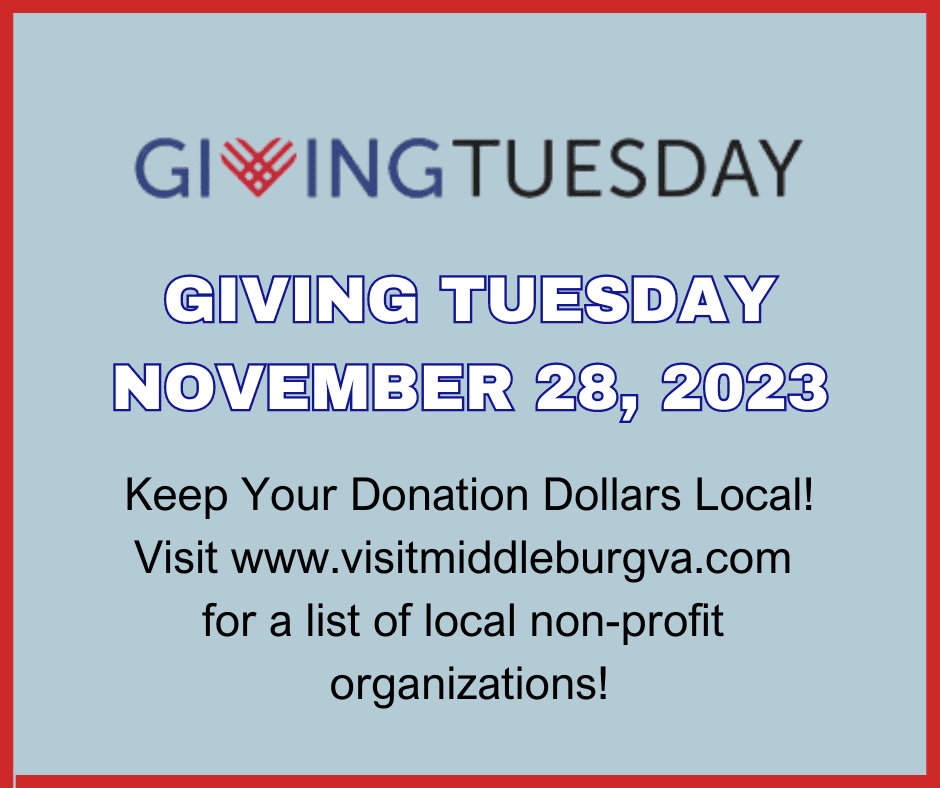 Keep Your Donation Dollars Local This #GivingTuesday
Giving Tuesday is November 28, 2023! This Global Day of Generosity reimagines a world built upon shared humanity and generosity. Why not start with a gift to your favorite local non-profits?
Our local non-profits support a myriad of causes, from art and the humanities to education, animal welfare and preservation of open space.
Everyone has something to give, whether it is time or financial support and every act of generosity counts!
---