Things to Do in Middleburg, VA
— Middleburg was established in 1787 by American Revolutionary War Lieutenant Colonel and Virginia statesman John Leven Powell, who purchased the property from Joseph Chinn, a cousin of George Washington. Powell changed the name from "Chinn's Crossroads" to Middleburg because the town was the halfway point between Alexandria and Winchester along the popular Ashby Gap trading route, along what is today Rte. 50.
The town has a rich history, including serving as the site of two skirmishes in 1863 as part of the Gettysburg Campaign during the Civil War. After the turn of the century, the town became a popular destination for foxhunting and steeplechasing, earning it a reputation as the "Nation's Horse and Hunt Capital" and attracting well-known visitors from all over the country, including President John F. Kennedy.
With more than 160 buildings listed on the National Register of Historic Places, Middleburg is known for its natural beauty, historic charm, and Southern hospitality. Surrounding the town, you'll find picturesque countryside, with low stone walls surrounding stately horse farms and cattle grazing in nearby fields–all with the Blue Ridge and Bull Run mountains as a scenic backdrop. With an ideal climate for growing grapes, Middleburg also boasts more than 20 wineries within 30 minutes of this historic hamlet, making it one of the top 10 wine destinations in the world.
Whether you're looking for a historic tour, a scenic vineyard, a taste of the equestrian life or just a place to relax and have a good time, Middleburg has what you're looking for. Please visit Middleburg's visitor's center at The Pink Box at 12 N. Madison St. or call 540-687-8888 (open daily from 11 a.m-3 p.m.) for more detailed information about the town's offerings.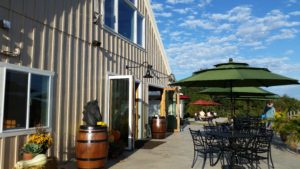 Experience 100% Virginia wine in the beautiful rolling hills of Middleburg, Virginia. 50 West specializes in red and white wines produced in the classic Bordeaux style of France. All their grapes are grown amongst five farms in Northern Virginia, including at 50 West Vineyards. Enjoy quality time with friends and family as you try their award-winning wines in a relaxed environment that offers stunning views of the Bull Run Mountain range.
Hours: Friday 1-8 p.m., Saturday and Sunday 11 a.m.-6:30 p.m.
Address: 39060 John Mosby Hwy., Middleburg, VA 20117
Phone: 571-367-4760
Website: 50westvineyards.com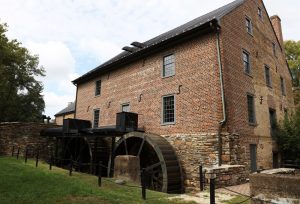 Discover a part of Northern Virginia's industrial heritage — the restored gristmill at Aldie Mill Historic Park in Aldie. Built between 1807 and 1809, the Aldie Gristmill was once the largest factory of its kind in Loudoun County. The mill's tandem metal waterwheels are fully operational, making it possible for visitors to watch live grinding demonstrations. Aldie Mill is available to rent for events and meetings. Tours and demonstrations are available during weekends between April and November.
Hours: Open for tours and grinding demonstrations April 9-Nov. 13 on Saturdays and Sundays from noon-5 p.m. Group tours can be accommodated on weekdays by appointment.
Address: 39401 John Mosby Hwy., Aldie, VA 20105
Phone: 703.327.9777
Fax: 703.327.0082
Email: aldiemill@nvrpa.org
Website: novaparks.com/parks/aldie-mill-historic-park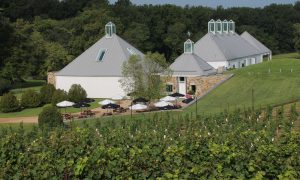 Boxwood, a National Historic Landmark, is one of the earliest horse farms in Middleburg. Originally settled in the 18th century, the farm became well-known for its horses and later as the home of Gen. Billy Mitchell, a pioneer of military aviation. Now the site of Rita and John Kent Cooke's Boxwood Estate Winery, the winery produces red wine in three styles in the Bordeaux tradition from five varieties of grapes certified by the French government and grown on the estate: Cabernet Franc, Cabernet Sauvignon, Merlot, Petit Verdot and Malbec.
Hours: Thursday-Sunday 11 a.m.-6 p.m.
Address: 2042 Burrland Ln., Middleburg, VA 20117
Phone: 540.687.8778
Email: contact@boxwoodwinery.com
Website: boxwoodwinery.com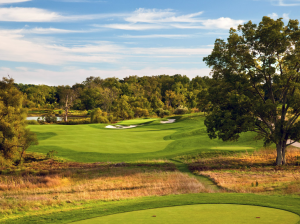 Creighton Farms is a sophisticated sanctuary of just 184 homes, overlooking one of the premier golf courses on the Eastern Seaboard. Here, we've created a private, gated community offering unparalleled amenities, along with the acclaimed service of Southworth. As a resident or as a club member, you and your family will be able to benefit from every aspect of the Creighton Farms lifestyle.
The crowning feature of The Club at Creighton Farms if the Jack Nicklaus Signature golf Course. Opened in 2007, the course is recognized as one of the premier golf courses on the Eastern Seaboard and has been healed "Best New Private Course" by the likes of Golf Digest, Golf Magazine, Golfweek and Travel + Leisure Golf.
Creighton Farms is the ideal location for a wide range of events. Whether it is a social, business or golf event, our experienced staff will work with you or your event planner to make sure it is executed flawlessly. With our elegant dining and reception facilities, intimate rooms for private gatherings, outdoor terrace and patio–and even club rooms for overnight stays, Creighton Farms has everything you need to make your event an unforgettable experience.
Hours: Wednesday-Sunday 9 a.m.-5 p.m.
Address: 22050 Creighton Farms Dr., Aldie, VA 20105
Phone: 703.957.4800
Email: info@creightonfarms.com
Website: creightonfarms.com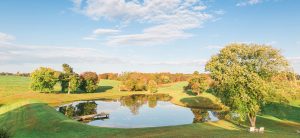 Come experience 100% Virginia wine in an authentic Virginia wine and hunt country setting. As one of the foremost boutique destination wineries in Loudoun County, Greenhill delivers quality wine, with friendly and professional staff in a breathtaking Virginia wine country environment. Enjoy their wine, gather with friends and make new acquaintances in their authentic and earthy ambiance.
Hours: Tasting Room open daily noon-sunset. Manor House (special events and Wine Club Members) open Friday-Sunday noon-sunset and Monday-Thursday by appointment only. Reservations can be made by visiting greenhillvineyards.com/reservations.
Address: 23595 Winery Ln., Middleburg, VA 20117
Phone: 540.687.6968
Email: info@greenhillvineyards.com
Website: greenhillvineyards.com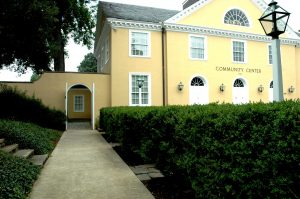 The Middleburg Community Center is unique in that it is a true community center. Supported by the community, for the community, the citizens of Middleburg have assured that the community center remains a pristine public space for all ever since its doors opened in 1949. Come and enjoy the picnic grounds, garden, playgrounds, pool and other outdoor spaces. Sign up for a class, or stop in at one of their many public events. Visit their online calendar to learn more about upcoming events.
Office Hours: Monday-Friday 9 a.m.-4 p.m.
Address: 300 W. Washington St., Middleburg, VA 20117
Phone: 540.687.6373
Fax: 540.687.3696
Email: middleburgcc@middleburgcommunitycenter.com
Website: middleburgcommunitycenter.com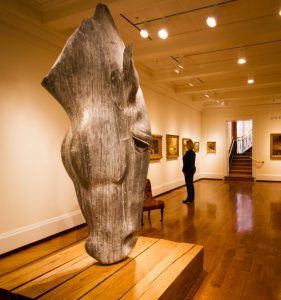 The National Sporting Library & Museum (NSLM) is located in the heart of beautiful hunt country. Founded in 1954, the renowned research library and fine art museum highlight the rich heritage and tradition of country pursuits. Angling, horsemanship, shooting, steeplechasing, foxhunting, flat racing, polo, coaching and wildlife are among the subjects one can explore in the organization's general stacks, rare book holdings, archives and art collection. NSLM offers a wide variety of educational programs, exhibitions and family activities throughout the year and is open to researchers and the general public.
While there is no admission fee to the library, the museum charges $10 for adults and $8 for youths (age 13-18) and seniors. NSLM members and children age 12 and under are free.
Hours: Wednesday-Sunday 10 a.m.-5 p.m.
Address: 102 The Plains Rd., Middleburg, VA 20117
Phone: 540.687.6542
Fax: 540.446.0071
Email: info@nationalsporting.org
Website: nationalsporting.org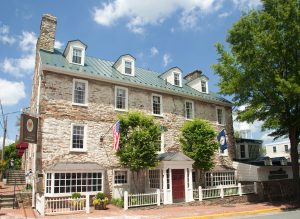 The Red Fox Inn & Tavern is a must-see Virginia landmark offering hearty meals in an historic tavern setting, romantic guest rooms fitted with traditional Piedmont furnishings, and unique weddings and social events that will create lasting memories for you and your guests.
Established in 1728, this historic fieldstone inn and tavern embodies the Piedmont's cultural heritage and is inspired by four centuries of Virginia hunt country tradition.
Hours: Monday-Saturday 8-10 a.m and 5-9 p.m., Sunday 11:30 a.m.–2:30 p.m. and 5-8 p.m.
Address: 2 E. Washington St., Middleburg, VA 20117
Phone: 540.687.6301
Website: redfox.com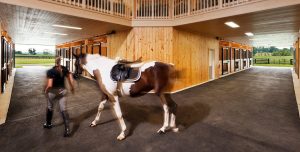 Set on 340 acres nestled into the foothills of the Blue Ridge Mountains amid Virginia's famed horse and lush wine country, Salamander Resort & Spa features luxurious guestrooms and spacious suites, a luxury spa, full-service equestrian center, Virginia Piedmont-inspired dining, a multi-experience cooking studio, well-appointed wine bar, jovial billiards room, sophisticated library, exhilarating zip lining course, abundant amount of outdoor activities, and a unique array of conference and banquet facilities.
Many of the resort's activities and amenities are available even if you're not a guest of the resort, including cooking studio classes, salon and spa treatments, cooking studio classes, equestrian lessons and zip lining. Be sure to check the resort's calendar for information on upcoming events.
Hours: Open 24/7
Address: 500 N. Pendleton St., Middleburg, VA 20117
Phone: 540.687.3600
Website: salamanderresort.com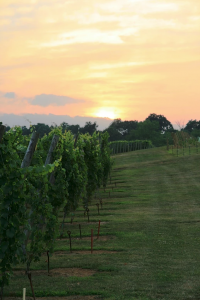 Three Fox Vineyards is a boutique winery and vineyard producing hand-crafted, Italian/old-world style wines on 50 beautiful rolling acres reminiscent of Tuscany. Estate plantings are Viognier, Pinot Grigio, Cabernet Franc, Sangiovese, Nebbiolo and Merlot. Chardonnay and Chambourcin are grown off-site. They produce 12 different wines from these grapes. Most are dry wines, but they do produce "off-dry" table white and a red dessert wine. Annual production is currently around 3,000 cases.
They have prepackaged food (sausage, prosciutto, cheese, crackers and snacks) available for sale, but guests can also bring their own food if desired. There is a large amount of open space and they have tables set in the vines as well as down by Crooked Run, which runs through the estate. In the warm months, they have hammocks on the banks of Crooked Run. They are dog and family friendly.
They also are a great location for private gatherings and corporate events and are well-equipped to handle these. Custom labeling for private and corporate occasions or for gifts is available.
Hours: Monday and Thursday-Saturday 11 a.m.-5 p.m., Sunday noon-5 p.m.
Address: 10100 Three Fox Ln., Delaplane, VA 20144
Phone: 540.364.6073
Fax: 540.364.6083
Email: info@threefoxvineyards.com
Website: threefoxvineyards.com