Middleburg may be a town of only 700, but there is no excuse to be bored! The endless train of fantastic events and exhibits to attend and places to see is chugging full steam ahead into October, and we can't wait to share it all with you!
The Ten-Day Countdown to the Middleburg Film Festival kicked off on October 3 and continues every night through October 12, with a Block Party at Old Ox Brewery the night before the Tenth Middleburg Film Festival opens its doors on October 13.
Automobile enthusiasts will be overjoyed with the return of the 1,000 Miglia Warm-Up, the only automotive event of its kind in the United Sates, October 20-22. Middleburg's galleries have opened brand new exhibits this month and we cap off the month with Halloween celebrations at Emmanuel Church and Lost Barrel Brewing, as well as the Middleburg Community Center's annual Hot Dog It's Halloween.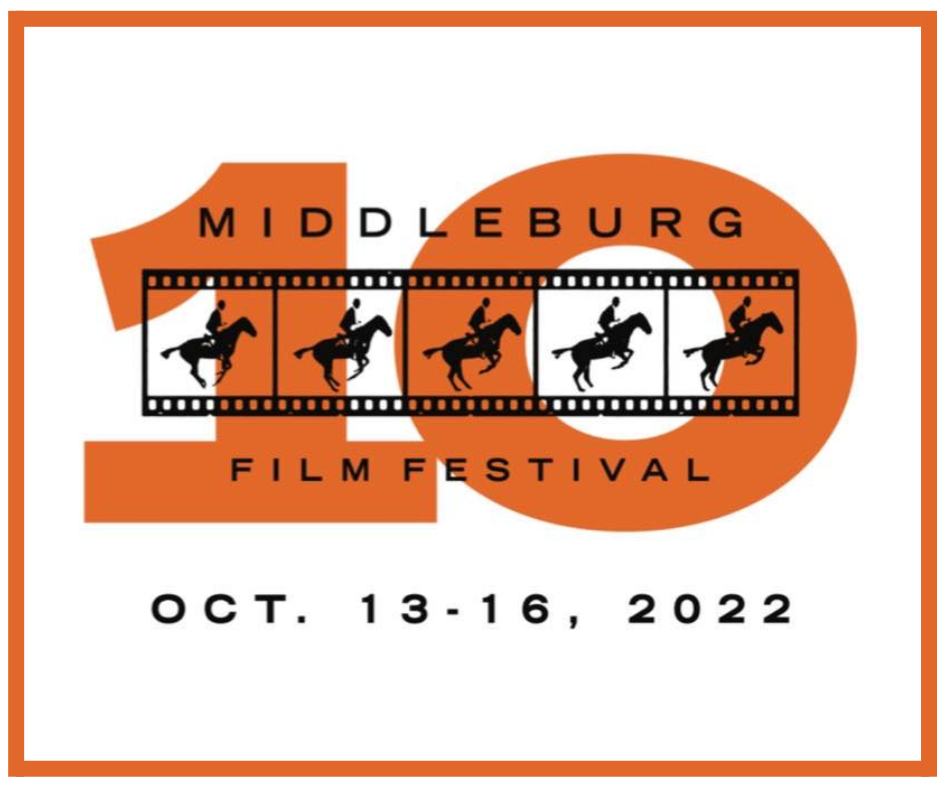 Tenth Middleburg Film Festival: October 13-16
The Middleburg Film Festival offers four days of fantastic films in a spectacular setting, a carefully curated selection of narrative and documentary films screen in intimate theatre environments, followed by fascinating conversations with world-renowned filmmakers, actors, and other special guests. The films include festival favorites, world and regional premieres, first-class foreign films, and Oscar contenders.
Other special events include conversations with filmmakers and actors in intimate settings, concerts featuring the work of renowned composers and songwriters, wine tastings at local vineyards and breweries, farm-to-table dinners, and great parties!
Festival attendees can also experience the natural beauty, food, wine, and warm hospitality of Middleburg during morning hikes and horseback rides through the glorious Piedmont countryside… wine tastings at local vineyards… strolling and shopping along historic Main Street … and enjoying delicious cuisine and beverages at local restaurants.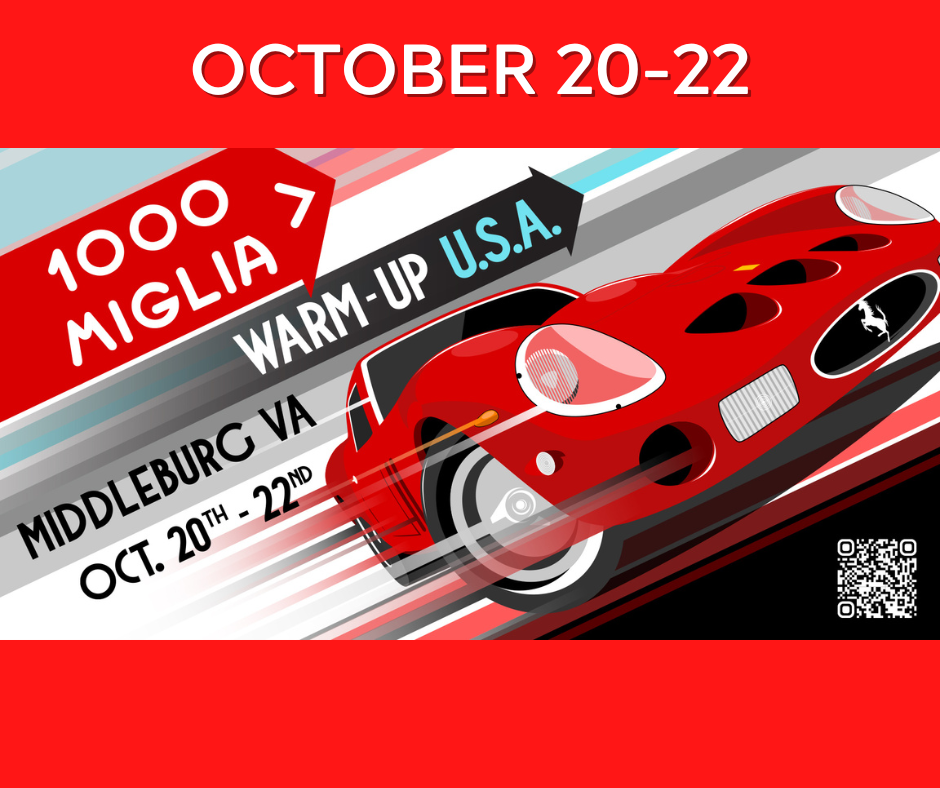 Middleburg Hosts the 1,000 Miglia Warm-Up: October 20-22
The Town of Middleburg is once again hosting the 1000 Miglia Warm-Up USA event! This iconic event has a storied history in Italy, representing sport, culture, and community. Event participants will be hosted at the Salamander Resort & Spa and will depart each day from The Pink Box, the Town's Visitor Center at 12 N. Madison Street in downtown Middleburg.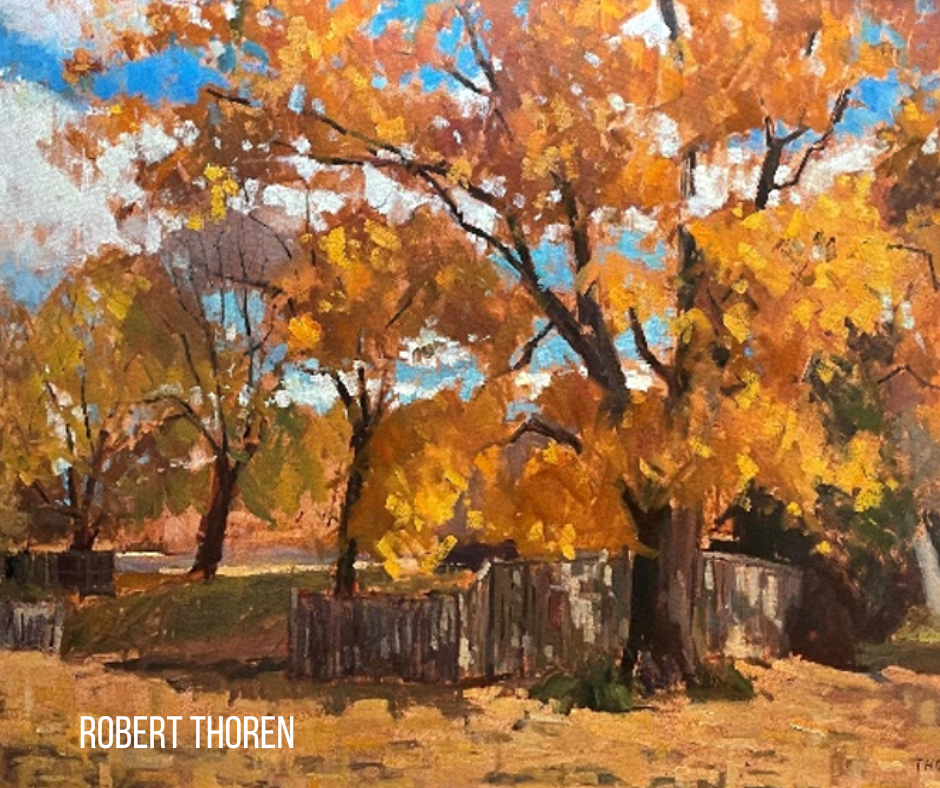 Shades of Autumn Exhibit at the Byrne Gallery
The Byrne Gallery in is proud to present Shades of Autumn, the latest series of plein air landscape and garden oil paintings by noted Virginia painter, Robert Thoren. This new exhibition for the month of October features impressionistic views that showcase the beauty of the Virginia countryside as well as scenes from Italy and France. Goose Creek and the foothills of the Blue Ridge Mountains are both represented in the splendor of the autumn season with color and majesty.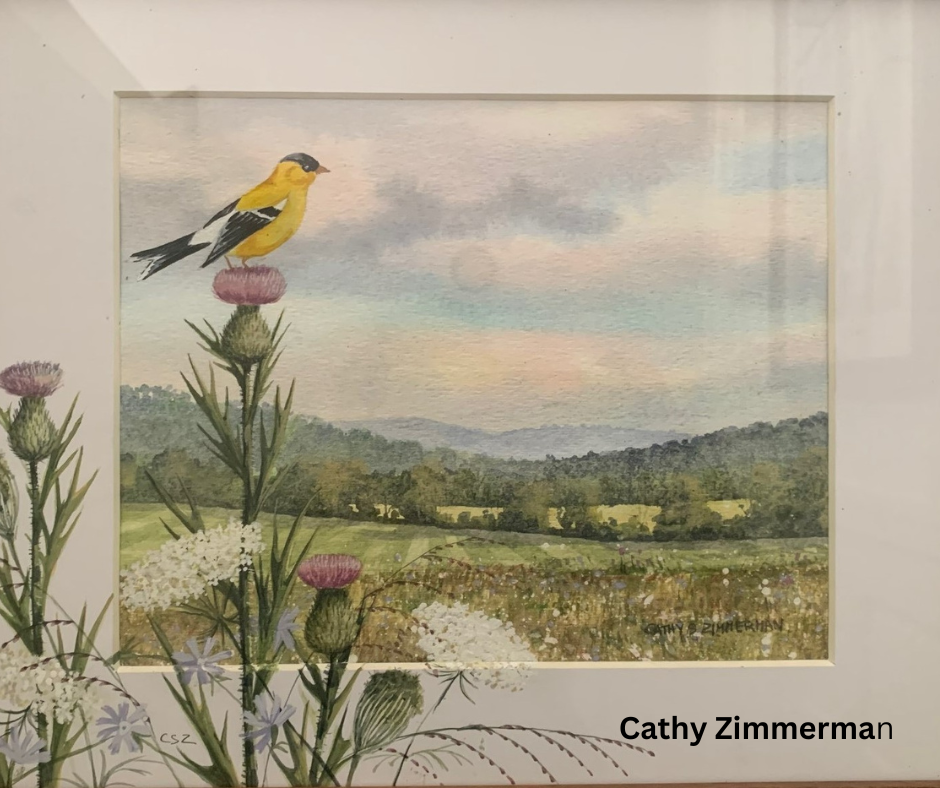 The Artists in Middleburg Present: "For Every Season": October 1-November 6
Experience "For Every Season", the latest exhibit at The Artists in Middleburg.
The exhibit runs October 1 through November 6, 2022 at the AiM Gallery at 102 West Washington Street in downtown Middleburg!
Halloween Sings & Stories at the Parish House: October 23
Emmanuel Middleburg's "At the Parish House" Series presents Halloween Songs and Stories, Sunday, October 23 at 3 pm!
Join students from the Hill School and Middleburg Community Charter School in an afternoon of spooktacular fun singing ghostly songs and sharing scary stories in your Halloween costumes! Enjoy Halloween treats for all!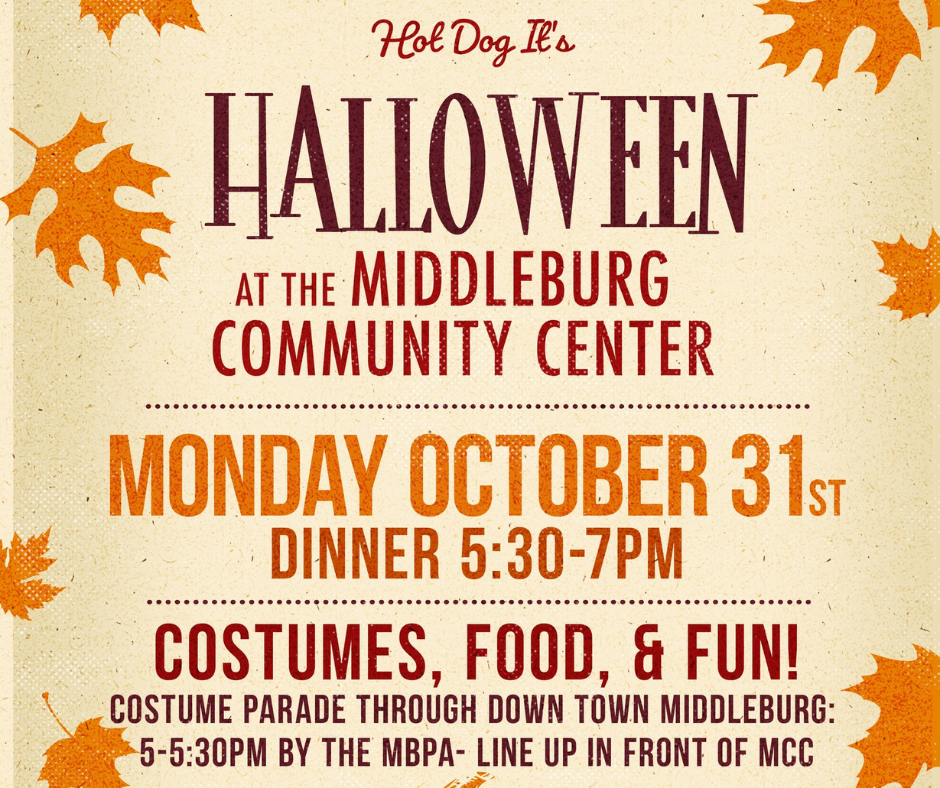 Hot Dog it's Halloween! at the Middleburg Community Center: October 31
Come in your best costume for the annual MCC Hot Dog It's Halloween! A parade through town to trick or treat at local businesses and showcase everyone's costumes will begin at the steps of the MCC at 5pm.
Hot Dog Dinner will be provided at 5:30pm, as well as goodie bags for the kiddos.
Entry is free, bring your friends and get ready to have a spooktacular time!