It's feeling distinctly more autumn-like in our little corner of the world, and those brisk fall vibes bring with them more activity than you can imagine in this teeny, tiny town!
We hope that you will take advantage of this new season and check out everything Middleburg has in store for this month!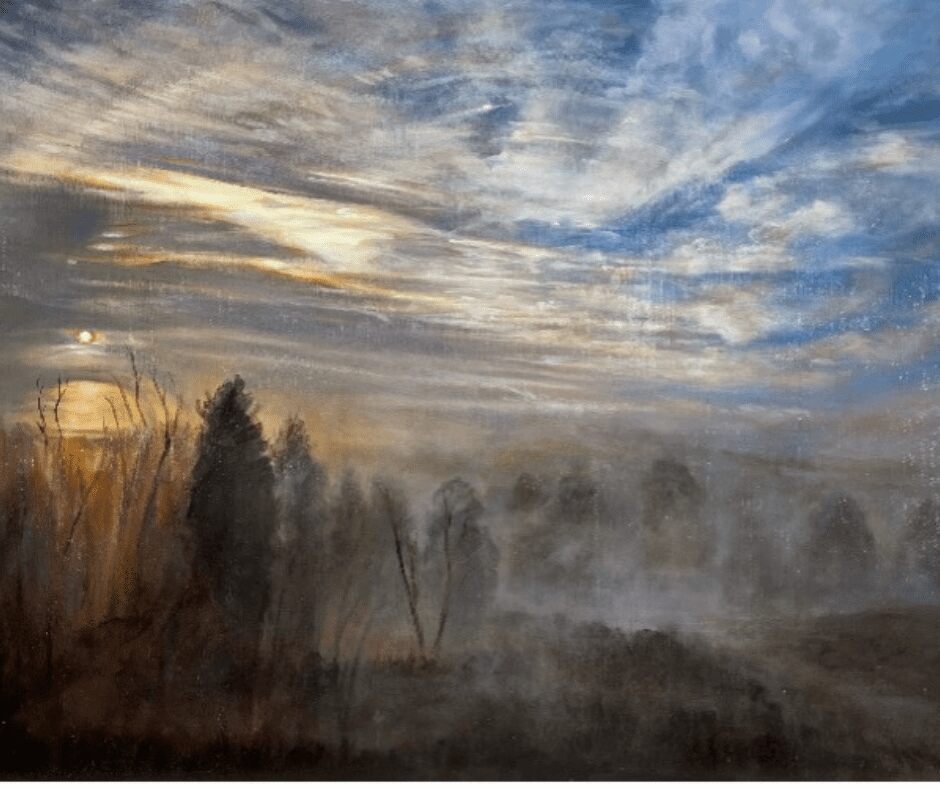 "Nature's Alchemy" at The Byrne Gallery: October 4-29, 2023
The Byrne Gallery in Middleburg, Virginia, is proud to present Nature's Alchemy, a selection of recent paintings by local artist Regina Miele. Showcasing the wondrous beauty of the region on the cusp of autumn, these oil on panel paintings are on a lead ground and use metal leaf as part of the medium. The magic is in the mix! See what Regina has come up with that changes the atmosphere from dramatic to dreamy to majestic. Her vivid color choices and bold brushstrokes take viewers back to a place in their mind's eye, providing an opportunity to re-experience a moment or emotion. We invite you to experience the mysterious splendor of Miele's paintings this October. The exhibition will be on display from October 4th through 29th, 2023.
There will be a reception for the artist on Saturday, October 14th from 4-7 pm, and there will be a Gallery talk on Saturday October 21st from 2- 4 pm. Both the reception and exhibition are open to the public and all are invited to attend!
---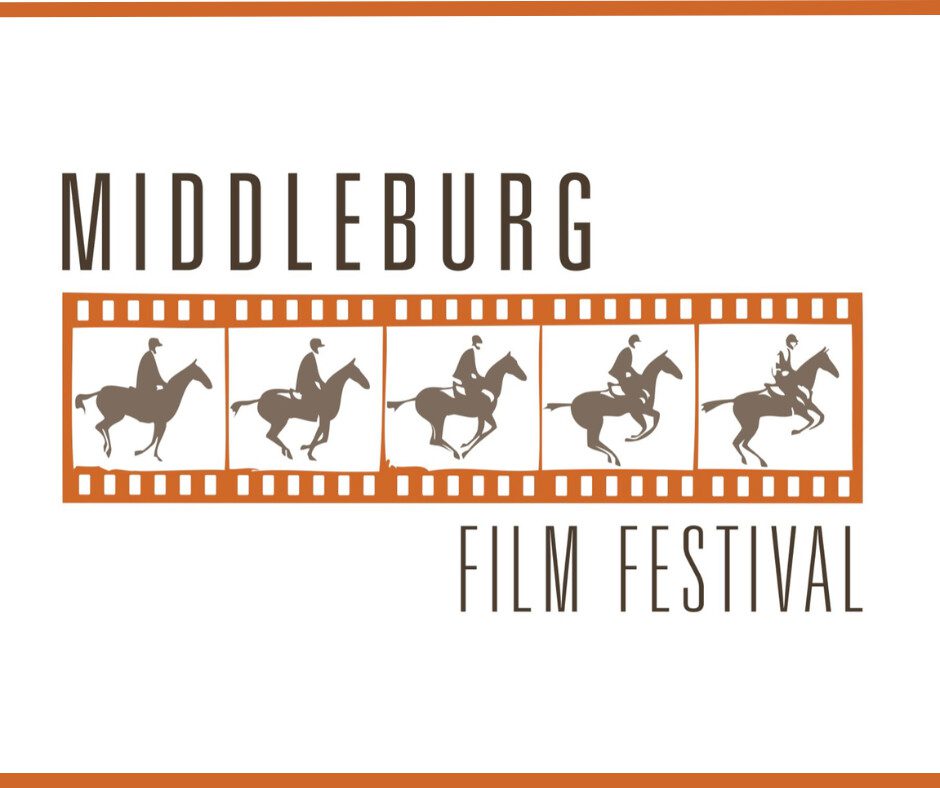 The Middleburg Film Festival Returns: October 19-22, 2023
The Middleburg Film Festival, now in its 11th year, offers four days of fantastic films in a spectacular setting, only 30 minutes from Dulles International Airport and just one hour from Washington, D.C. A carefully curated selection of narrative and documentary films screen in intimate theatre environments, followed by fascinating conversations with world-renowned filmmakers, actors, and other special guests. The films include festival favorites, world and regional premieres, first-class foreign films, and Oscar contenders.
Other special events include conversations with filmmakers and actors in intimate settings, master classes, concerts featuring the work of renowned composers and songwriters, tastings at local wineries and breweries, and great parties!
---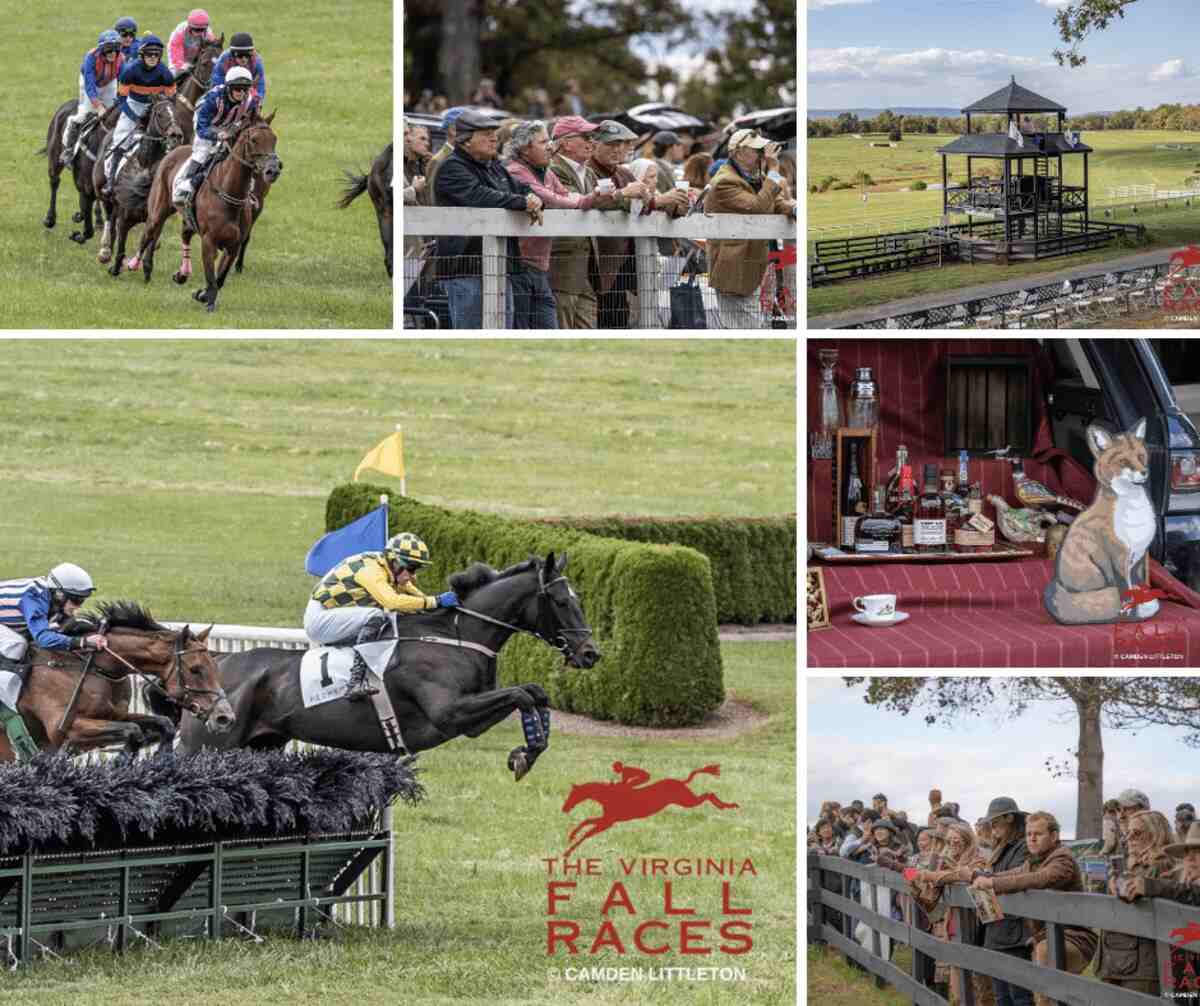 Virginia Fall Races at Glenwood Park: October 14, 2023
The sixty-ninth annual Virginia Fall Races return to Glenwood Park on Saturday, October 14, 2023. All reserved spaces are sold out, but General Admission is available via TicketLeap and also available at the gate ($50 CASH ONLY).
The Finals of the Theodora A. Randolph Field Hunter Championships begin at 9 am. Gates open to racegoers at 10 am and post time for the first race is 12:30 PM.
Go jump racing and enjoy a spectacular day at Glenwood!
---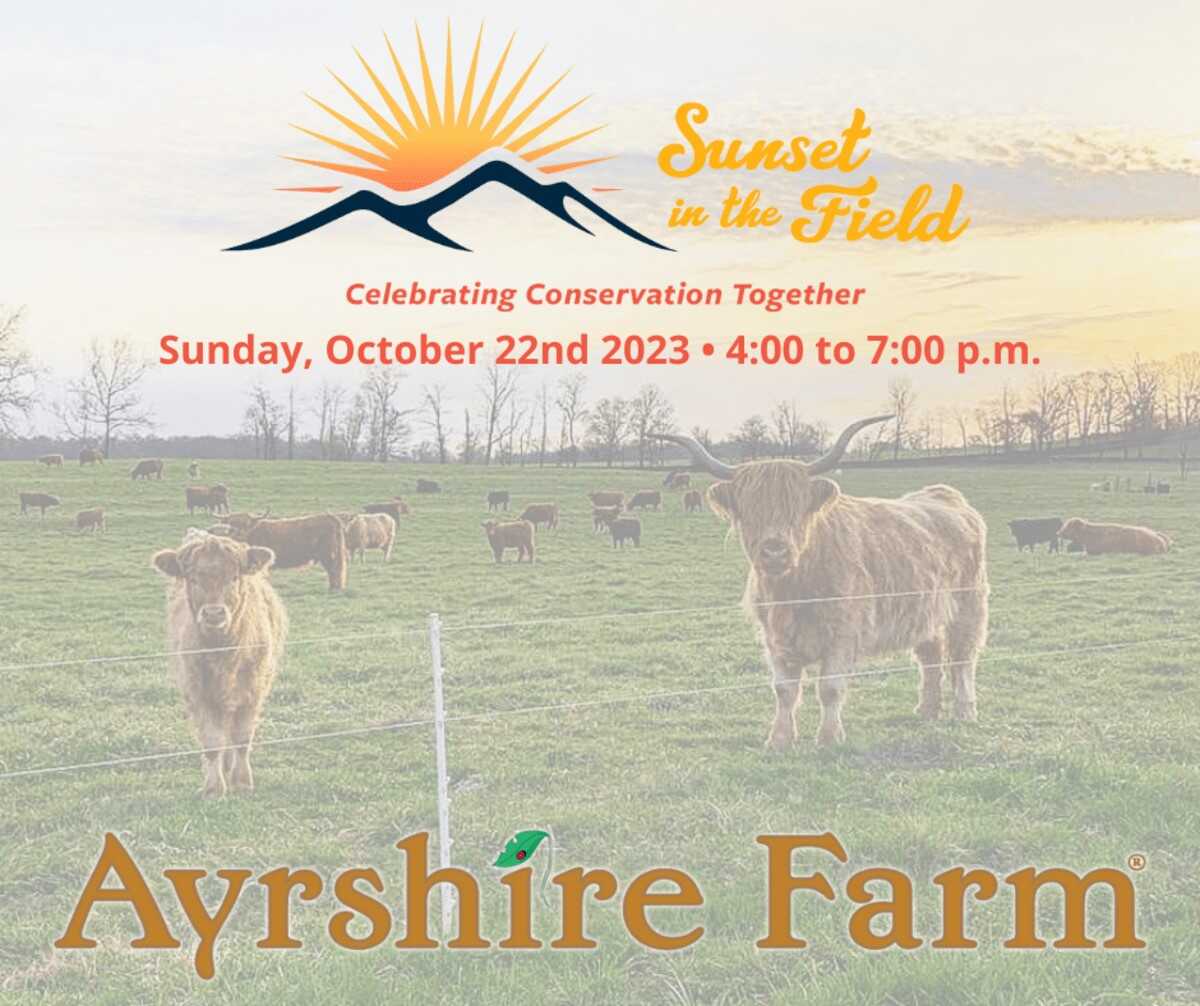 Land Trust of Virginia's Sunset in the Field: October 22, 2023
Grab the family and join us for tasty easement-to-table food raised right on the property, bluegrass music by iconic band The Seldom Scene, and dazzling views at Ayrshire Farm. Virginia's first double Certified Humane and Organic farm, Ayrshire is LTV's third largest easement. Enjoy a viewing of the rare breeds raised on the property as well as children's scavenger hunt, silent auction, and more! Proceeds raised from Sunset in the Field will support the Land Trust of Virginia's mission.
For more information, please call 540-687-8441 or click below.
---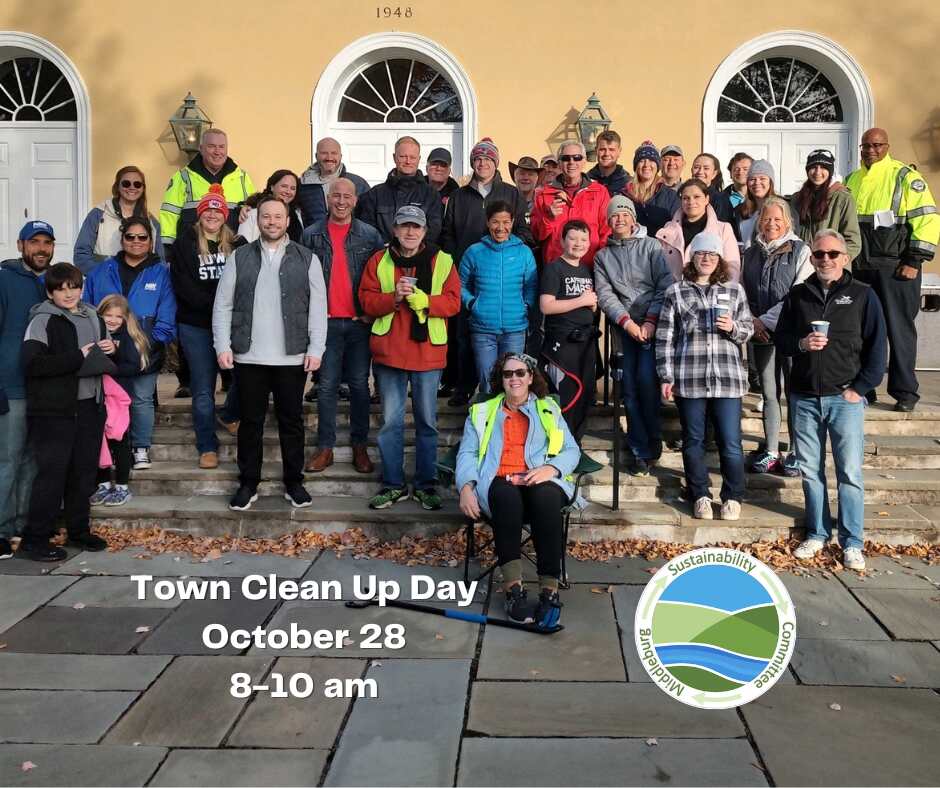 Middleburg Sustainability Committee Town Clean Up: October 28, 2023, 8:00-10:00 am
The Middleburg Sustainability Committee's Fall Town Clean Up is Saturday, October 28, 2023. Join your friends and neighbors and spiff up the town!
Coffee and refreshments will be served prior to everyone setting off on their assignments. Meet at the Middleburg Community Center or Windy Hill.
Questions? Contact Vice Mayor Peter Leonard-Morgan pleonardmorgan@middleburgva.gov
---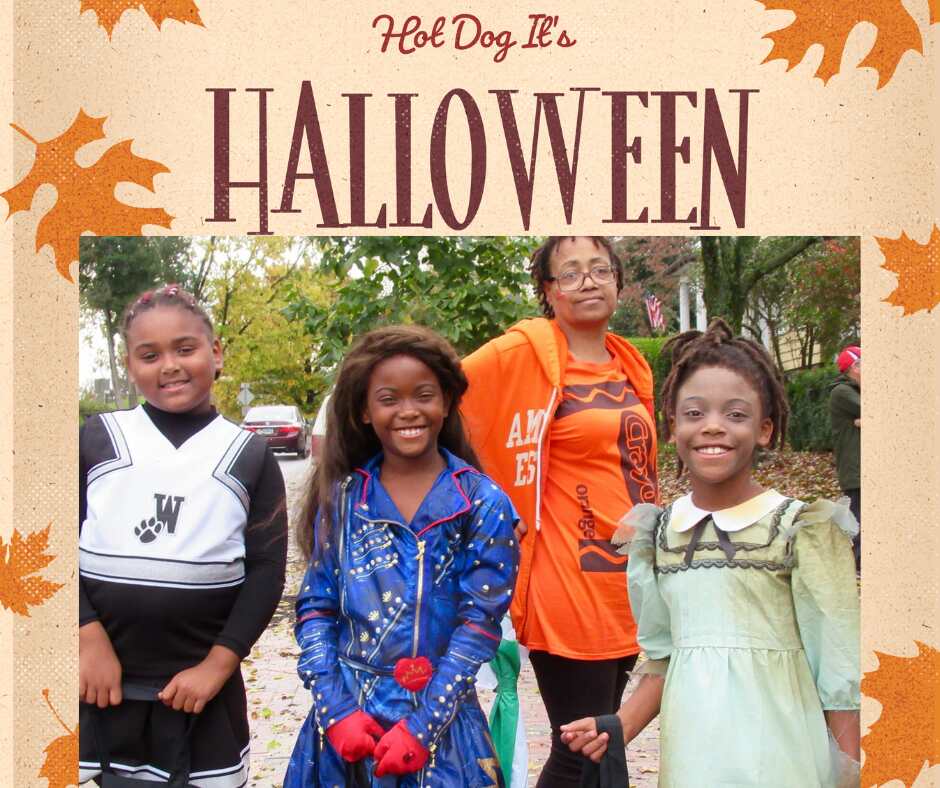 Hot Dog It's Halloween at Middleburg Community Center: October 31, 2023
Head on over to MCC on Tuesday, October 31 for Hot Dog It's Halloween!
The Halloween costume parade begins at 5:00 pm. Meet on the steps of the MCC to line up and trick or treat through town with the Middleburg Police Department! The parade will be followed by a hot dog dinner with spooktacular sides will be served at 5:30pm, as well as goodie bags for the kiddos in the grand ballroom.
Entry is free, bring your friends and get ready to have a spooktacular time!