—Make a date – or several- this July in Middleburg, Virginia.
Enjoy music, food and Independence Day celebrations. Explore our galleries and shops, or just come to the post office. You never know what you might find or who you might meet!
Hunt Country Music Festival June 30-July 2
Don't miss a single concert presented during the Hunt Country Music Festival.
Festival Pass holders receive a discount on tickets and priority entrance to all concerts. The Festival Gold Pass includes entrance to the exclusive Broadway Brunch fundraiser at the Lake Pavilion.
The Festival concerts include Jazz Club with Quentin Walston Trio, The Music Crawl in Middleburg, "Navy" US Fleet Forces Band and Dr. Nathaniel Gumbs.
Ocean's Edge Exhibit at The Byrne Gallery
The Byrne Gallery in Middleburg, Virginia is pleased to announce our show for the months of July and August, Ocean's Edge. Sweeping water vistas and peaceful shores will be on display starting July 1st and continuing to August 31st.
The show's artwork will include oil paintings by Gerald Hennesy, Shawn Hennesy, and Regina Miele, as well as watercolors by Caroline Cutrona Hottenstein, all local artists from the Washington, DC area. Come to the gallery and enjoy a scenic walk alongside the Ocean's Edge
Middleburg Independence Day Festivities
The Town of Middleburg Independence Day activities will be held on Tuesday, July 4th at the Middleburg Community Charter School (MCCS) at 101 N. Madison Street.
The Middleburg Business & Professional Association Kids' Parade will line up in front of the Community Center at 5:45 pm and proceed with police escort to MCCS, where events begin at 6 pm. Fireworks begin at 9:15 pm.
There will be live music, food trucks and kids' activities!
AnyLabTest Now! Laboratory Testing Pop Up July 13
Skip a trip to the doctor's office or to the lab and have your blood work done with AnyLabTestNow! on July 13 from 4- 7 pm at the Middleburg Museum at 12 North Madison Street!
Come get any test you want. You don't need a doctor's order. Technicians will be drawing blood and administering B12 lipo slim shot! Payment via credit/debit card, HSA or FSA card.
AnyLabTestNow! offers more than 15,000 tests- simply schedule an appointment by emailing Mike Daugherty today!
Fun Friday at The Middleburg Museum July 21
Fun Friday is an evening of food, music and community!
Fun Friday
June 16
5-7 pm
Pink Box Garden
8 North Madison Street
Enjoy FREE hot dogs, hamburgers, chips and desserts for everyone while you enjoy live music from some of the area's favorite artists.
Would you like to become a Fun Friday Sponsor? For more information, contact suzanne@themiddleburgmuseum.org.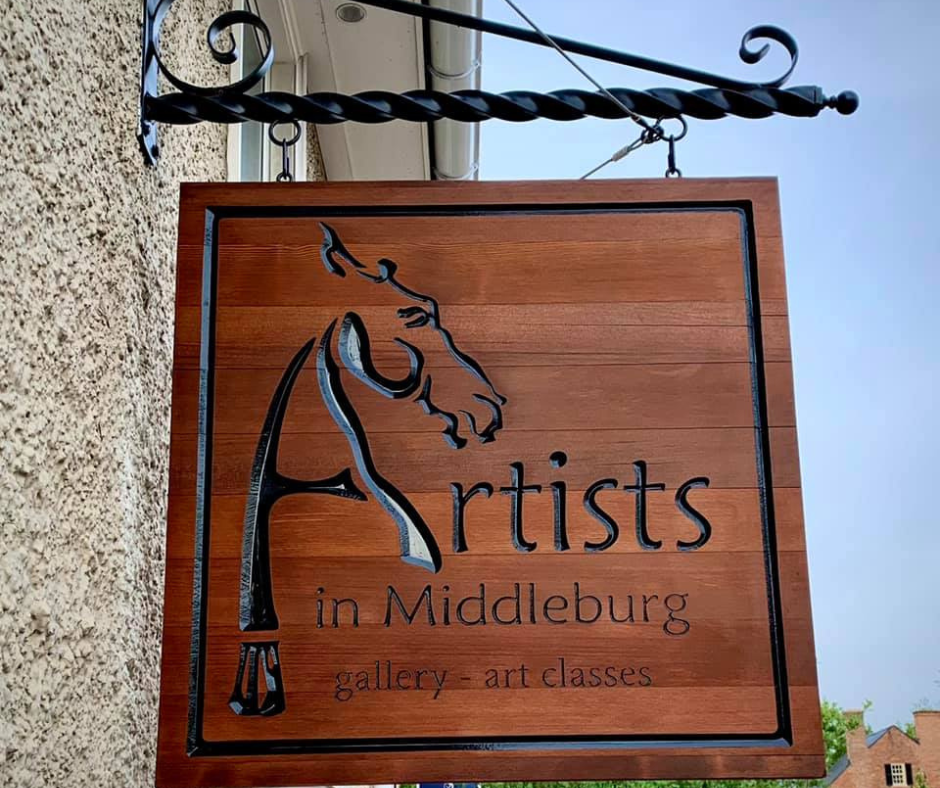 Summer Dream Exhibit at The Artists in Middleburg
Experience vibrant and captivating artworks that capture the essence of the summer season.
Whether it's the golden hues of sunsets, the joy of beach activities, or the lush beauty of nature in full bloom, we want to showcase your unique interpretations of summer. Help us celebrate the magic of summer through art.
This special exhibit runs from July 22 – August 20, 2023. The submission deadline is July 5th, at 3:00 pm.
For more information, click below!
Additional Events
Town of Middleburg Farmers Market at Middleburg Community Charter School: Saturdays in July | 9 am- 12 pm
Did we miss something? Email us at info@visitmiddleburgva.com or DM us on social media to let us know!