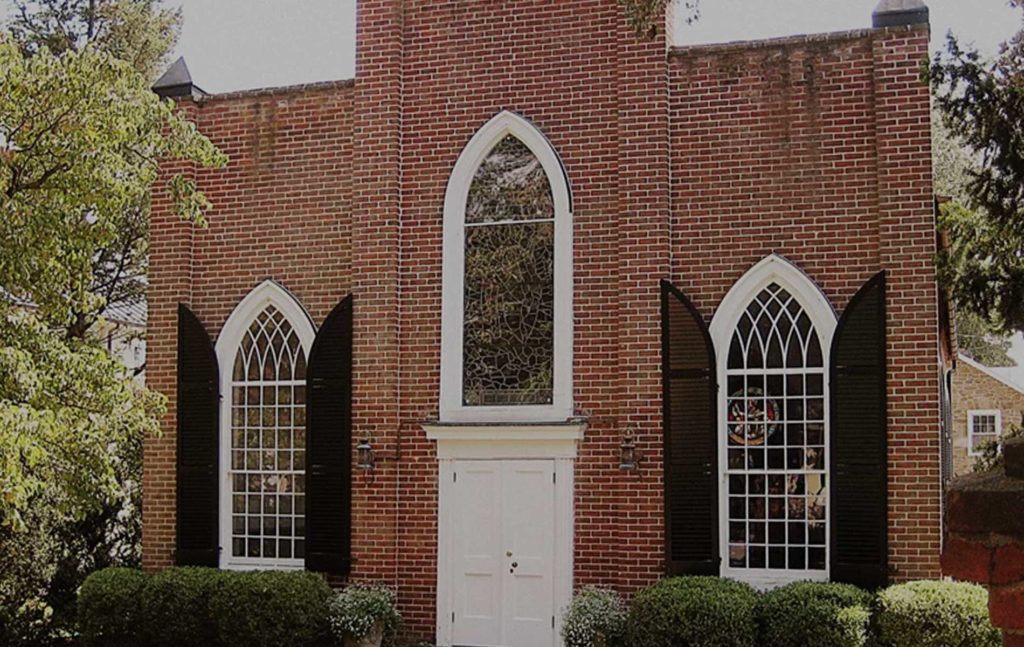 Emmanuel Episcopal Church
Welcome to Emmanuel!
We are a Christian house of worship and service, and a home for help and hope.
We engage with God, our neighbors and ourselves, guided by the lively interaction of scripture, tradition and reason.
There's a "both/and" aspect to Emmanuel that we cherish: a rural/cosmopolitan location…Rite I/Rite II worship…historic buildings/latest technologies...inside ministries/outside ministries…and in true Episcopal tradition, parishioners with a broad range of experiences, talents and beliefs.
We are pastoral-size with dedicated members who have inspired us to launch new ministries appealing to all ages.  Unashamedly, we call our church a gem.
Its look and feel embraces you and its acoustics have wowed musicians from around the world.  We're open 24/7 so anyone may come in to pray or just enjoy 175 years of history and stories told by our needlepoint kneelers and historic wall plaques.
Our recently renovated parish house is alive with events involving education, music, drama, recreation and many other ministries that serve Emmanuel and our community. A further service to our community is our 13-acre lakeside cemetery and memorial park.  We're known locally and in the Diocese for being welcoming, and as Bishop Peter Lee once said, for being "faithful, inquiring pilgrims."
We also hold precious:
... our promise to love and serve God and one another
... our worship using word, communion, music and song
... our seeking, celebrating and playing together
... our stewardship of nature and our glorious countryside