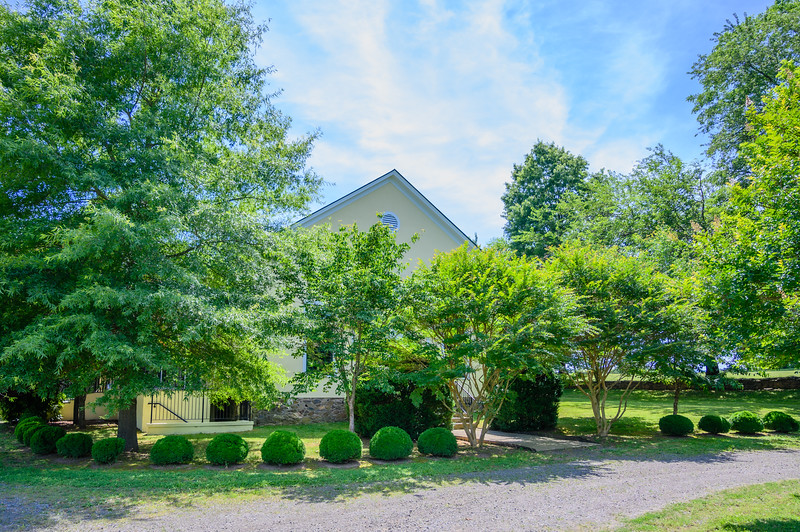 Buchanan Hall
Buchanan Hall, located in Upperville, Virginia, is an elegant and affordable venue for parties, weddings, concerts, community events, and more! Constructed in the early 1900s and characterized by its vintage elegance, the delightful space offers eye-catching views of the Blue Ridge mountains. Lending a dash of historic allure to rural Virginia, the hall's original wooden floors and excellent acoustics have been home to concerts by legendary acts like Patsy Cline, Duke Ellington, and Chauncey Brown. The Hall has also been the site of Middleburg Film Festival movies, Piedmont Symphony Orchestra concerts, and many other community groups and events.
As a nonprofit with a mission to serve the Upperville and Middleburg area and its residents, the hall offers community and nonprofit pricing. This can be used for birthday parties, graduation parties, book clubs, garden clubs, weddings, church events, and more. The hall is also available at a discounted rate to allow locals to use the space for business functions, including board meetings, town halls, fundraiser galas, etc.
Capable of hosting several hundred people, Buchanan Hall provides various amenities designed to ensure that all who visit are comfortable. Be sure to savor your meal and dance the night away in the ballroom, a banquet hall that boasts intimate lighting fixtures and bay windows. Event items such as cushioned chairs and large tables, a commercial kitchen, a private parking lot, a pair of plush get-ready rooms, each featuring a private restroom, the stage, green room, terrace, and historic front garden make Buchanan Hall an ideal space for all.