— Stephen King wrote that September "settles in the way an old friend will settle into your favorite chair and take out his pipe and light it and then fill the afternoon with stories of places he has been and things he has done since last he saw you."
We hope you and your friends, old and new alike, will fill your days here in Middleburg and create your own stories here in our teeny tiny town this September.
Middleburg Farmers Market Saturdays!
Join the Town of Middleburg for the Middleburg Farmers Markey every Saturday from 9am-12pm at the Middleburg Community Charter School, 101 N. Madison St.
Find all of your fresh produce, treats, pretzels, gifts, and more!
Interested in becoming a vendor? Please email us at middleburgfarmersmarket@middleburgva.gov
The Middleburg Farmers Market runs through October 28th. The Children's Entrepreneur Days are featured on the 3rd Saturday of every month.
Country Cottage Bakes | Cobbler View Farm | C. Hess Orchard & Produce | Hidden Creek Farm | Preppy Pretzels | Dark Hollow Farm |…and MORE!
National Sporting Library & Museum Polo Classic Presented by MARS Equestrian™
The 2023 NSLM Polo Classic presented by MARS EQUESTRIAN™ will take place on Sunday, September 10, at Great Meadow in The Plains, VA.
Proceeds from the NSLM Polo Classic presented by MARS EQUESTRIAN™ benefit the NSLM in its mission to preserve, promote, and share the literature, art, and culture of equestrian, angling, and field sports as well as advocate for the conservation of open space and waterways crucial to these sports. Funds raised help support dynamic exhibitions, programs, and community events throughout the year.
Virginia Piedmont Heritage History in Agriculture Concert
Join VPHA at the Fauquier Livestock Exchange for our 2nd Annual concert and hear local stories from the community on the Heritage Area's rich farming history, and enjoy the musical stylings of Blue Mountain Songbird and Friends!
This program will include live music, food & drink, and discussions from the farming community spanning the heritage area on what it means to have live and work in the heritage area's beautiful farm landscape, and the stories of those who lived there before.
Doors open at 6 pm, music begins at 6:45 pm.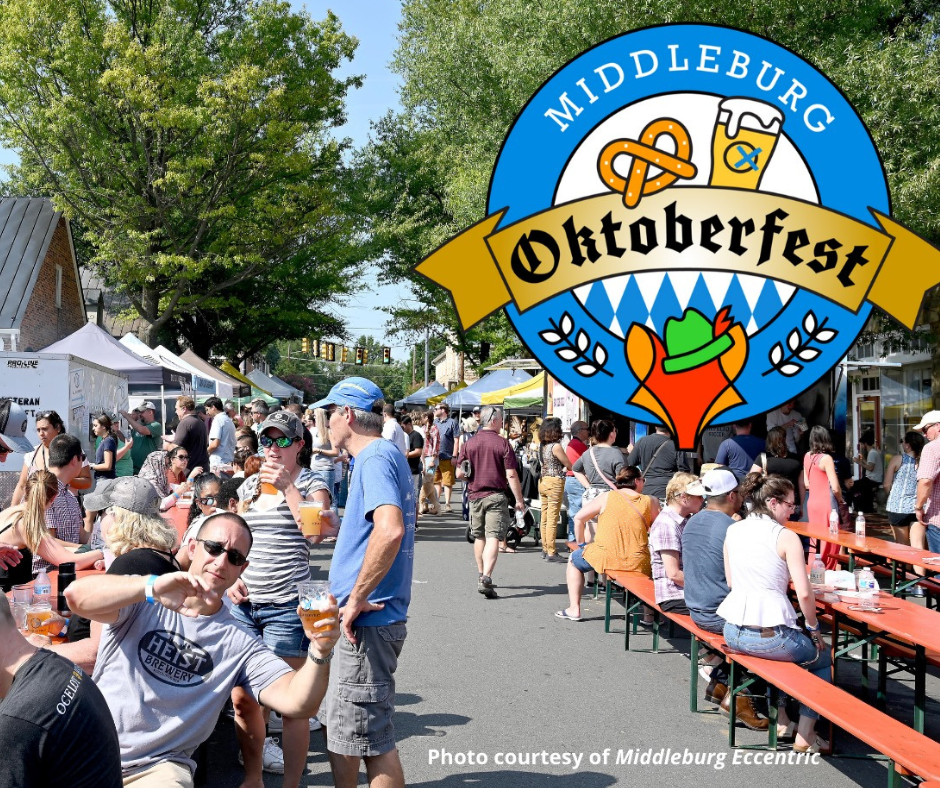 Middleburg Oktoberfest Returns September 16
The Third Annual Middleburg Oktoberfest Celebration is on Saturday, September 16th from 11 am-7 pm! Festivities will take place on South Madison St. and Federal St., which will be closed to vehicular traffic.
BACK AGAIN this year are two biergartens, traditional German food, live music, and festival games. Local beer, wine, cider, and traditional Oktoberfest foods will be available for purchase from local vendors. Due to last year's popularity, we're also excited to bring back Artist's Alley. Coordinated by the Middleburg Arts Council, artwork from local and regional artists will be available for purchase. Regional artisans will also be present throughout the day with exhibits of fine art, pottery, jewelry, wearable art and more.
Interested in becoming a sponsor? Please reach out to our Director of Business Development, Ali MacIntyre at amacintyre@middleburgva.gov.
See you there!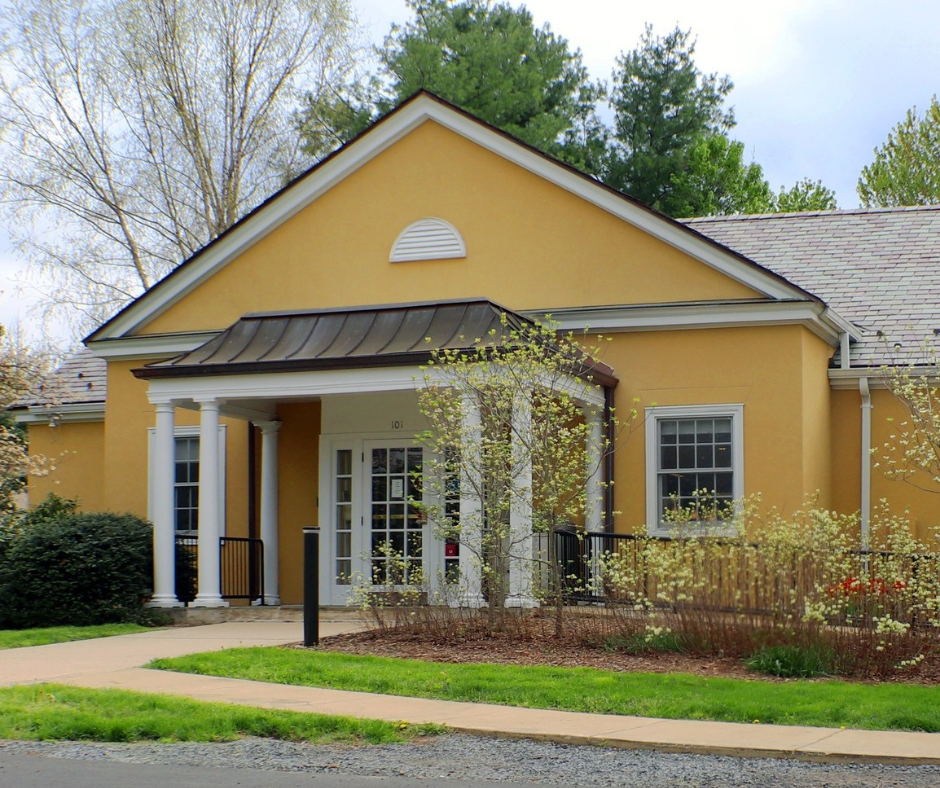 September is Spectacular at the Middleburg Library!
It may be quiet inside, but the Middleburg Library is always abuzz with activity!
The library isn't just for reading; every month, the Middleburg Library presents a variety of free programming for all ages and a variety of interests.
From family story time to all-ages art classes, to "Mocktail Hour" for adults and even live music, the Middleburg Library is your ticket to education and fun all year long!
Join the Library this September for a calendar full of events!
Northwest Federal Credit Union Mortgage Day September 22
On September 22, Northwest Federal Credit Union invites everyone to Mortgage Day at the Middleburg Branch at 101 West Washington Street.
The event will be held from 9am – 4pm on Friday, September 22. NWFCU will have a mortgage representative on-site to answer any questions regarding home purchases, home improvements, debt consolidation, equity, and educational assistance among other topics.
Call (703) 709-8900 with any questions!
Additional Events
Did we miss something? Email us at info@visitmiddleburgva.com or DM us on social media to let us know!