Happy Mother's Day in Middleburg
— Whether you're looking to share a good meal, enjoy a glass of fine wine or just get away from it all, Middleburg is the perfect destination for Mother's Day. Here we round up some of our favorite picks for ways to celebrate Mother's Day in Middleburg!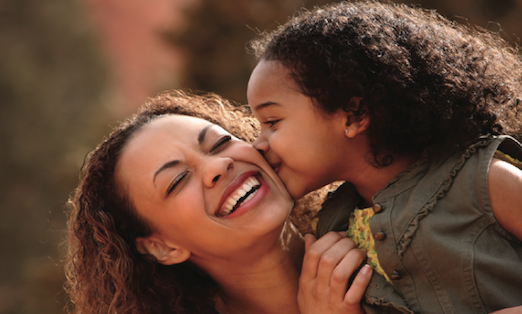 Brunch in the 'Burg
You can enjoy a three-course brunch at the historic Red Fox Inn & Tavern from 11:30 a.m.-3:30 p.m. on Mother's Day. Menu items include Virginia peanut soup, shrimp cocktail, classic eggs Benedict, cranberry raisin French toast, New York style cheesecake, salted caramel vanilla crunch cake and more. The inn is a must-see Virginia landmark offering hearty meals in a historic tavern setting. The brunch is $48 per person, $15 for children under 10 (not including taxes, gratuity and beverages). Reserve your table online or call the front desk at 540-687-6301.
Treat mom to a delectable Mother's Day brunch buffet at Salamander Resort & Spa. While enjoying the perfect country setting, you can choose from an extensive omelet bar, interactive pasta cooking station, elaborate seafood tower, indulgent steak carving, bottomless mimosas and much more. The brunch runs from 9 a.m-4 p.m. and costs $98 per person or $45 per child. For reservations, please call 540-326-4070.
Market Salamander will transform for an elaborate Mother's Day brunch featuring special breakfast and lunch items, a live omelet and Virginia ham carving station, various housemade desserts, and a full mimosa bar with several juice, garnish and topping selections. Reservations will not be taken; it is first-come, first-serve. Stop by from 8 a.m.-4 p.m. $29 per person, $12 per child. $15 bottomless mimosas. For additional information, please call 540-687-9720.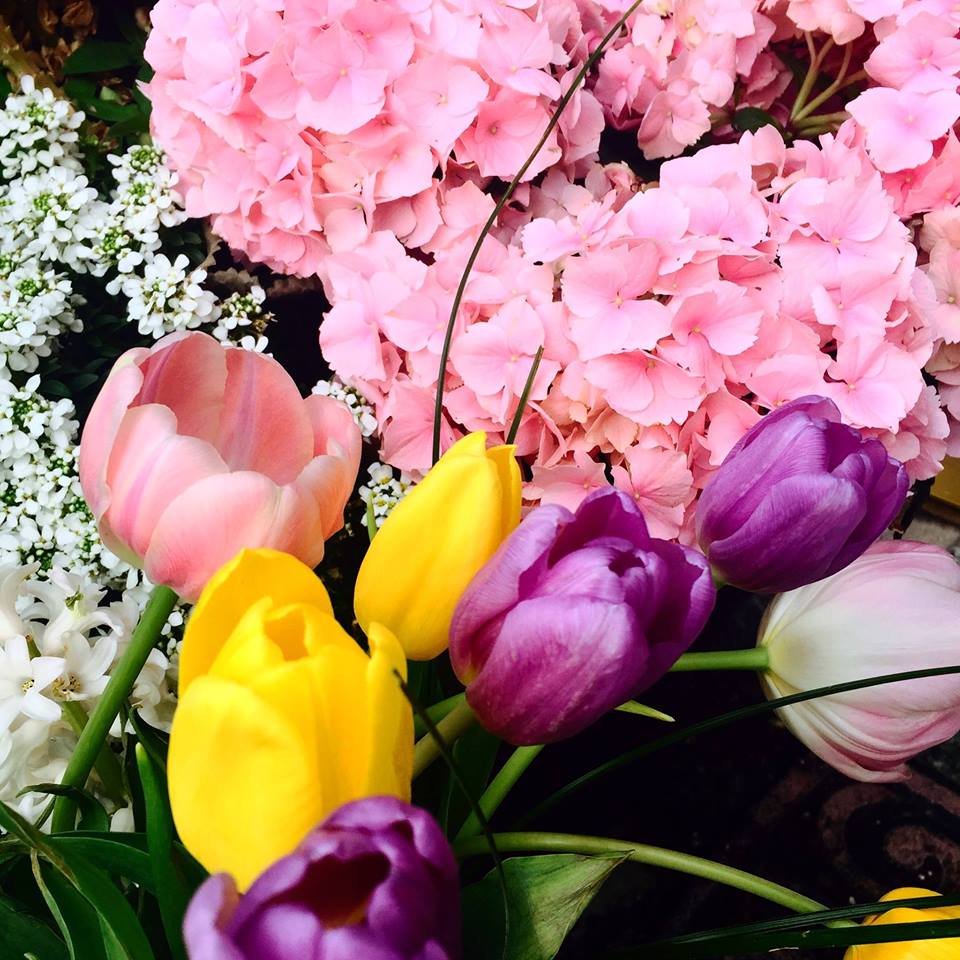 A Special Dinner
Goodstone Inn & Restaurant is having a special Mother's Day dinner on Sunday, May 13, beginning at noon. The four-course tasting menu includes items such as gazpacho, soft shell crab, lamb chops, scallops, crème brûlée and more. The cost is $95 per person. Seatings are limited and available by reservation only, so please call 540-687-3333 today to make your reservations.
Treat mom to family-style dinner for a delectable Mother's Day in Salamander's signature restaurant, Harrimans Virginia Piedmont Grill. While enjoying the perfect country setting, indulge in seasonal fare, delicious treats, artisan cocktails and much more. $89 per person, $45 per child. Reservations required. For dining reservations, please call 540-326-4070. Seatings from noon-7 p.m. Prices do not include tax and gratuity.
Treat mom to a very special Mother's Day at Girasole! Reservations are available from noon-8 p.m. and are guaranteed for indoor dining. Seating on their lovely patio is weather-dependent and they will honor as many requests for outdoor dining as space allows. Please let them know if you'd like to be placed on a list for potential outdoor seating. As always, however, it's best to call early! Chef Patierno will offer the dinner menu all day with seasonal specials. Their pastas are all made in-house and ingredients are from local purveyors, where possible. Specials are based on availability and some substitutions may be necessary. Reservations may be made by calling 540-253-5501.
A Weekend Getaway
If you're headed to Middleburg for Mother's Day, try making a weekend of it. Whether you're looking for a luxury resort, charming country inn or a peaceful bed and breakfast, you'll find a place to rest here. Our picks:
Goodstone Inn & Restaurant, which has been called one of the most excellent inns in North America by Condé Nast Johansens;
Salamander Resort & Spa, which has been named one of the world's best spas by the Wall Street Journal and has received a readers' choice award from Condé Nast Traveler;
Briar Patch Bed & Breakfast Inn, a historic farm (circa 1805) on 47 rolling acres with majestic mountain views located just outside the town of Middleburg; and
The Red Fox Inn & Tavern, a must-see Virginia landmark established in 1728 located right in the heart of town.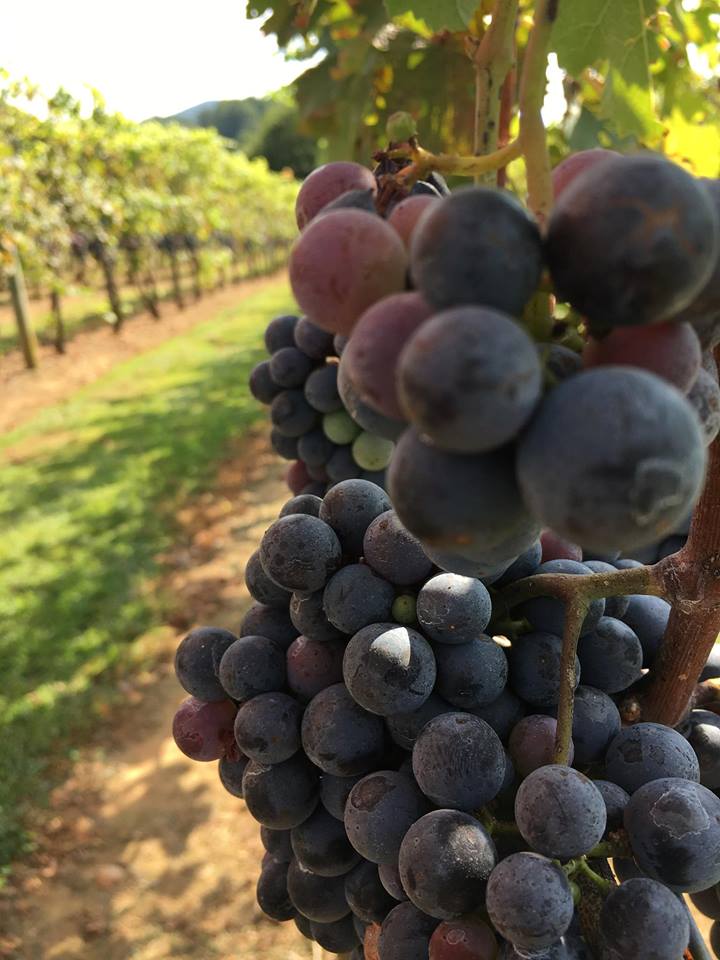 Middleburg's Wine Country
 If your mom enjoys good wine, a trip to Middleburg's wine country is an excellent choice for Mother's Day. With more than 20 wineries in the Middleburg American Viticultural Area, you're sure to find one that suits her tastes. Take her our to her favorite Middleburg winery for a tasting, enjoy a glass (or two) of wine together and remember to bring home a bottle, so you can remember the day.
Boxwood Winery features blended Bordeaux-style wines, under the direction of internationally acclaimed winemaker Stephane Derenoncourt. The winery is open Friday-Sunday from 11 a.m.-6 p.m.
Bring mom out for a beautiful picnic at Three Fox Vineyards. All mothers enjoy special discounts, and they'll be awarding prizes for the most elegant picnic, too. On Saturday, enjoy live music by Movin' On from 1:30-4:30 p.m.! Kira Lander with Four Quarter Carpets will have beautiful, hand-crafted, natural fiber rugs for sale! Pam Anderson with Stella & Dot will also be here with beautiful jewelry, clothes and handbags!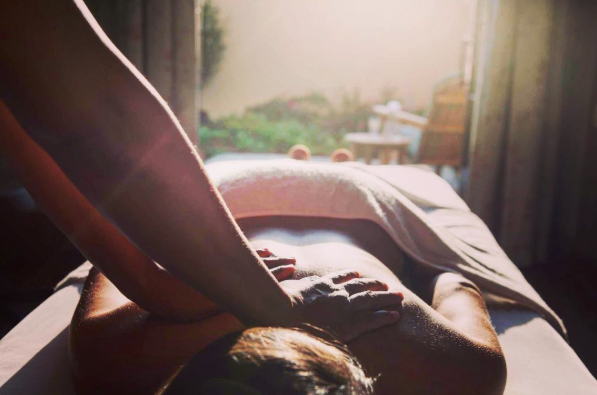 Spa Day
Treat mom to a day of relaxation at the spa at Salamander Resort. She'll glide from the whirlpool to a massage to a steam shower and more. Indulge her with a blissfully restorative facial, deeply rejuvenating signature massage or hot stone treatment.
The 23,000-square-foot spa and wellness center features an infinity-edge spa pool with poolside cabanas, as well as a full-service salon featuring hair, make-up, manicure and pedicure stations.
Make an appointment today or give mom a gift certificate, so she can come in at her convenience. Call 540-326-4055 for more information.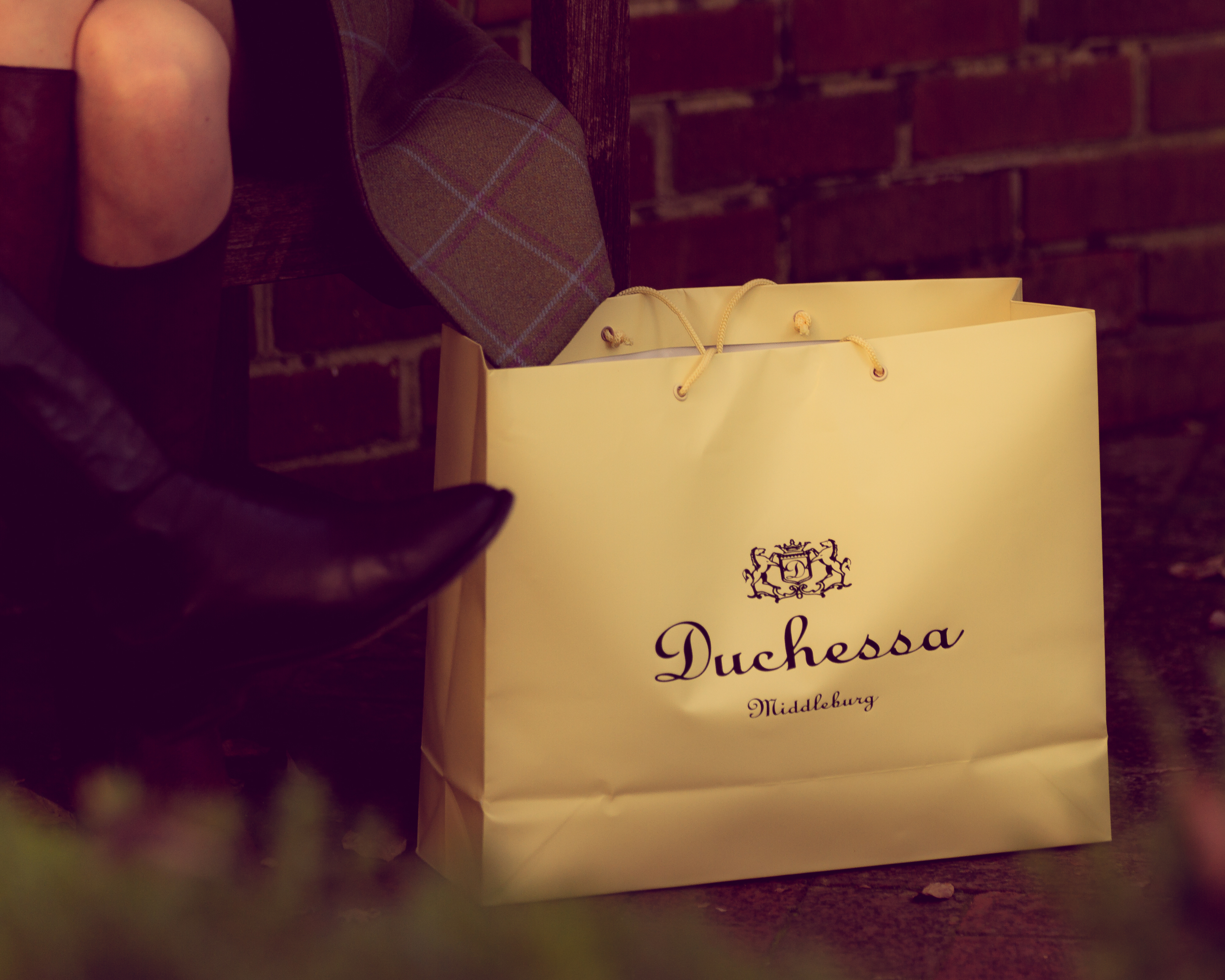 Buy Something Memorable
Having trouble finding just the right gift for your mom? You'll find many great gift ideas at Middleburg's boutiques. If she's into designer clothes and accessories, try Duchessa, Lou Lou, The Fun Shop or Tully Rector. Or pick out something special at Mystique Jewelers. For something for the house, try Crème de la Crème, Les Jardins de Bagatelle, The Fun Shop or The Shaggy Ram. Just outside of town, you'll find Tri-County Feeds, Fashions, Finds, one of hunt country's most eclectic and unique shopping experiences.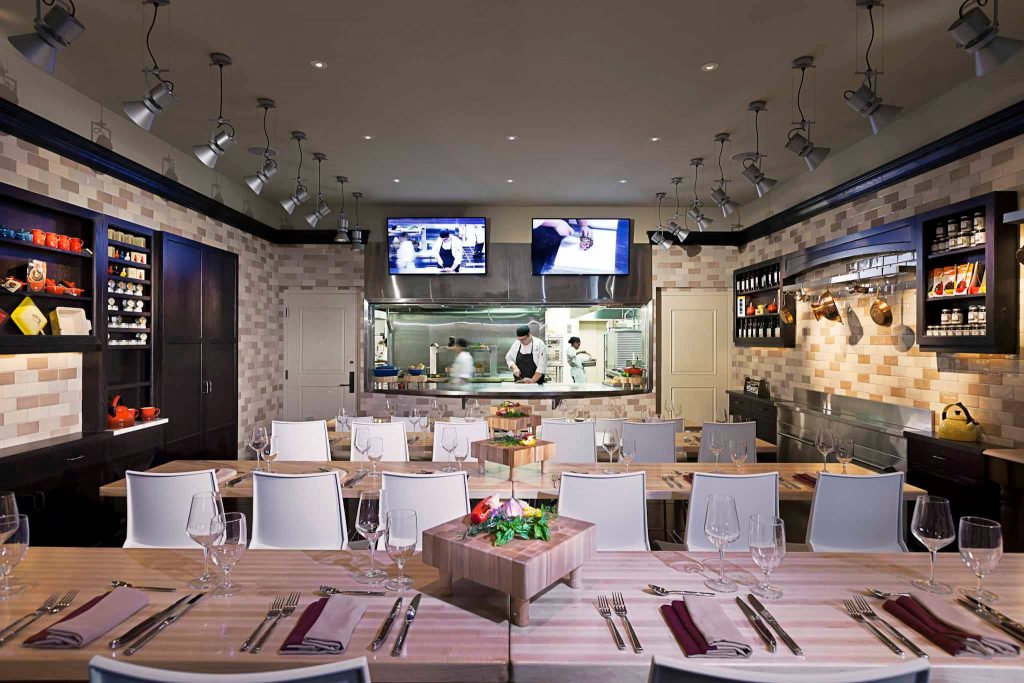 Make Her Something Special
If you want to give your mom a one-of-a-kind gift this year, why not make her something yourself?
Paint a blossom for your mother with Uncork and Color at Tri-County Feeds, Fashions, Finds! Don't know how to paint? This painting is for all skill levels, including beginners! They will take you step-by-step to make sure you leave happy with your 16″x20″ artwork. All supplies will be provided, along with extra colors if you wish to personalize your flowers. It is recommended to arrive 10 minutes early to check in and settle. Paint touches canvas at 2 p.m. on May 12. Limited seats available, so make sure to register in advance! Questions? Email info@uncorkandcolor.com. Tickets available for $32.
Learn how to make her a meal she'll never forget with a cooking class at Salamander Resort & Spa on May 12 from 2-4 p.m. Work with Chef Dinah Corley on how to select seasonal ingredients as well as create starters and sharable dishes. $79 per person. Reservations required, please call 540-326-4070.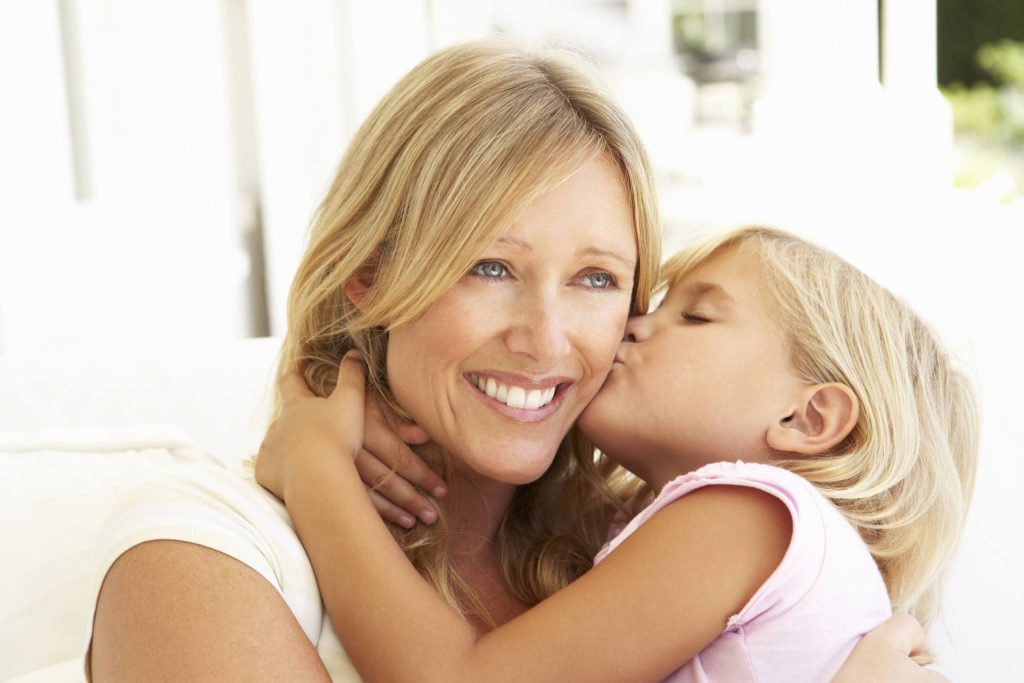 Take a Class Together at Salamander Resort & Spa
Getaway for the day with a mother and daughter day out on May 12 from 2-3:30 p.m.! Enjoy a 90-minute yoga class followed by afternoon tea with delicious pastries. Reservations required. $45 per person. For recreation reservations, please call 540-326-4060.
Enjoy an exciting class guided by a ballroom expert for a lesson on various styles of ballroom dancing on May 12 at 5:30 p.m. Learn all the right steps and spend the evening having a "ball." $30 per couple. For reservations, please call 540-326-4060.
Be sure to share your Mother's Day fun with us using #MiddleburgMoment