Things to Do This Weekend in Middleburg, Virginia
— Our end-of-the-week picks for Sept. 14-16, including "Coffee with the Curator" at the National Sporting Library & Museum, a talk on Quakers and the Underground Railroad at the Middleburg Library, live music at 50 West Vineyards, a Hunter Horse Show at Fox Chase Farm and more.
Can't wait to get a look at NSLM's newest exhibition, "Sidesaddle, 1690-1935?" Join co-curator Dr. Ulrike Weiss, lecturer at the University of St. Andrews in Scotland and 2016 John H. Daniels Fellow, for an informal tour of the show with special focus on social changes and the role of women in art and in the field. This program is offered in partnership with Middleburg Common Grounds.
Coffee reception starts at 10 a.m. Tour begins at 10:30 a.m.
$5 admission, free to NSLM members. RSVP to Anne Marie at 540-687-6542 x25 or apaquette@nationalsporting.org.
Author Lee Lawrence discusses the abolition efforts of Quakers in the village of Lincoln and their support of refugees. For Grade 9-adult.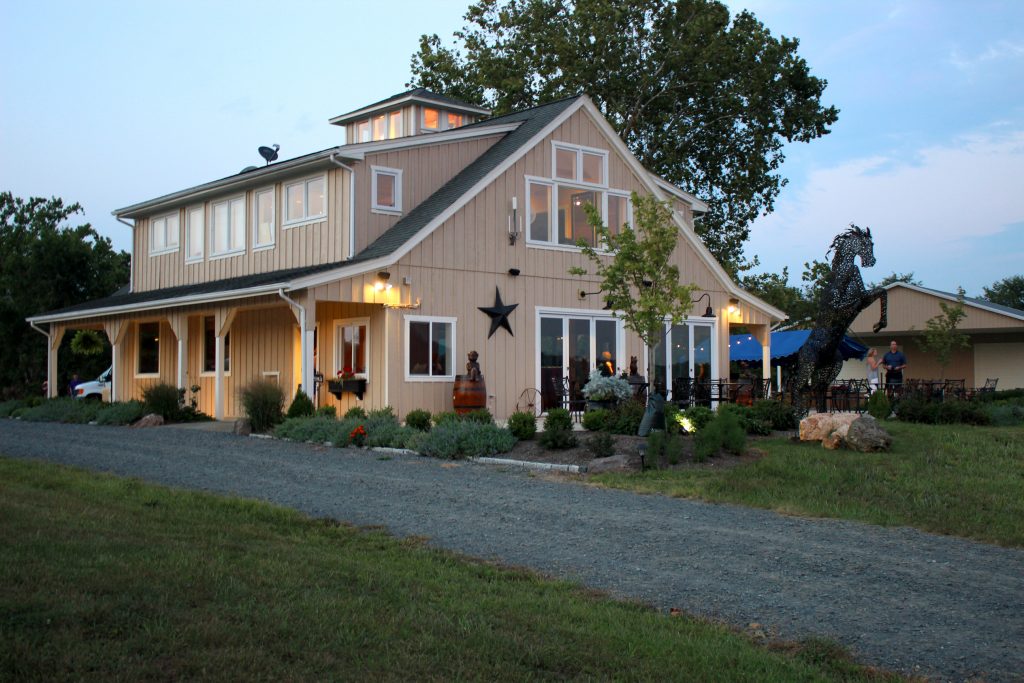 Enjoy live music while sipping your favorite 50 West wines! Featuring Adriel Genet on Saturday and Ken Wenzel on Sunday.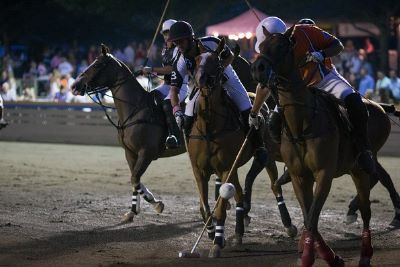 Twilight Polo celebrates its silver anniversary in 2018! Since 1993, Twilight Polo has bought the community together to watch fast-paced arena polo here at Great Meadow.
​Join us at Greenhill Stadium in The Plains for Twilight Polo at Great Meadow! They will have three polo matches and halftime games for kids and adults. The evening will conclude with dancing in the pavilion after the matches!
Arena polo is like hockey on horseback! It is fast-paced and easy to watch, even if you've never seen polo before.
General admission seating is on Great Meadow's lush grass berm overlooking the Greenhill Stadium. Guests are encouraged to bring blankets and chairs to set up a comfortable seat for the game. There will be food and wine available for purchase on site. You are welcome to bring a picnic and drinks if you like.
Watch polo, drink wine, and dance the night away. Gates open at 5:30 p.m., the first match starts at 6 p.m. with dancing in the pavilion following the final feature match at 8 p.m.
Click here to purchase tickets. There are only two more weekends of Twilight Polo, so don't miss out!
This is a great opportunity to watch a Hunter Horse Show at Fox Chase Farm! For more details and for online entry, visit hunterhorseshows.com. Call 540-687-5255 with questions. Keep an eye on the show timetable on their website, and watch for more shows every month through October.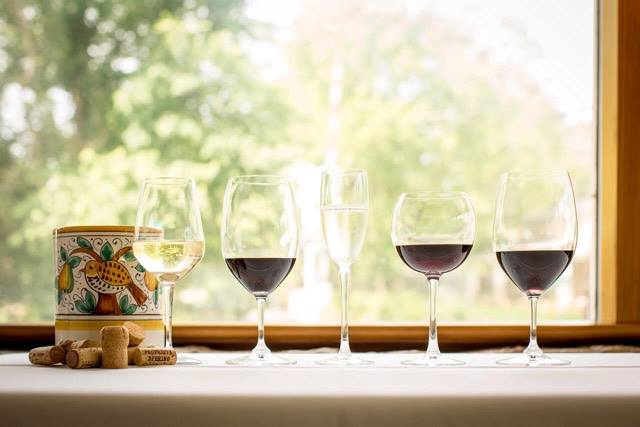 Join Dominic Scurti of Virginia Imports Limited for a tasting of California wines. Enjoy tasting 15 wines on Girasole's beautiful patio, or in our dining room if the weather doesn''t permit being outside. While hearing about and tasting each wine, you'll be treated to Chef Patierno's light antipasti. Visit California's wine country without leaving Virginia.
At all of our wine tastings, Girasole offers competitive retail pricing. Case and mixed-case orders also receive a 10% discount. Wines ordered are made available for pick-up generally within five days. Call 540-253-5501 to make your reservation. The cost for the wine tasting is $35 per person, exclusive of tax and gratuity.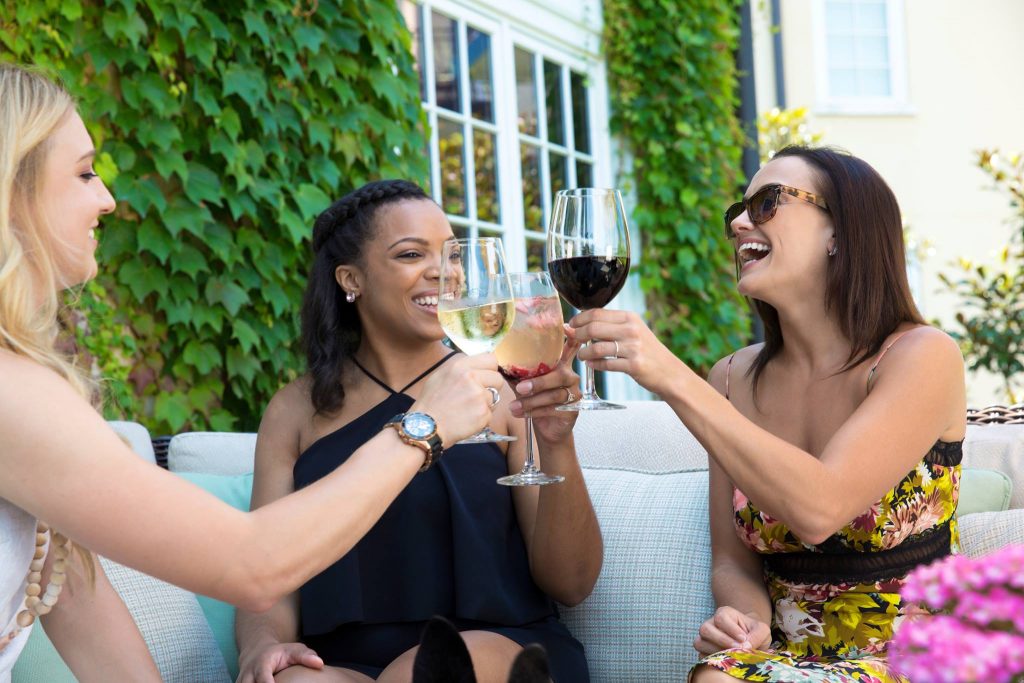 Sunday Funday has been redefined with Salamander's weekly event! While enjoying sensational views of the Virginia countryside, feast on Salamander's fresh al fresco menu, spoil yourself with their seasonal beverages and take in the sounds of an acoustic guitar all while enjoying the summer sun on the terrace. Sounds of Salamander ends Sept. 30, so be sure to enjoy it while it lasts.
Upcoming events
Join us for a night of live music by the Anderson Paulson Project on the front steps of the Middleburg Community Center.
Lite bites will be provided and beverages will be for sale by the Middleburg Lions Club. This event is free and open to the public!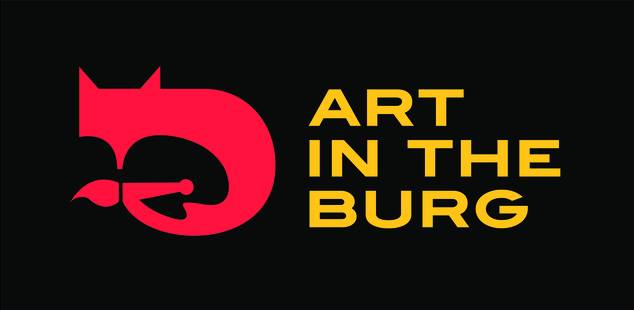 Please join us for Middleburg's annual arts celebration! Featuring more than 20 local and regional artists offering their artwork for sale along Madison Street in the center of town. Plus, live music provided by The Blue Mountain Songbird, Bess Putnam.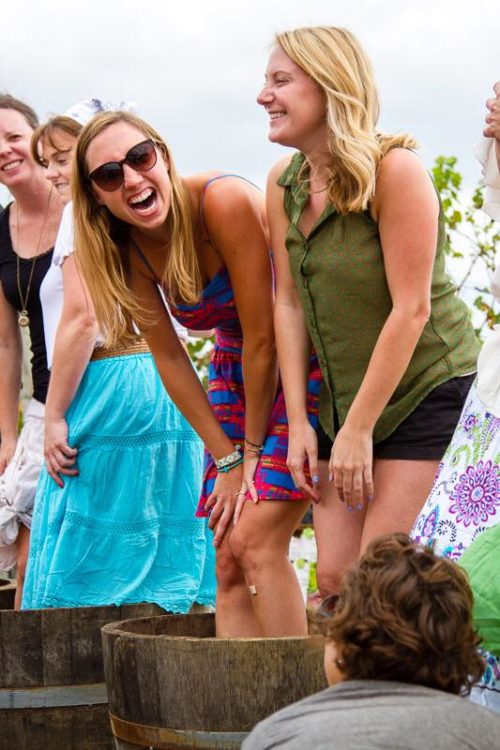 It's time once again for the Lucy Stomp, Three Fox's annual competitive grape stomp! Two-person teams jump into barrels of red grapes and stomp like mad for two minutes to see who produces the most juice! They have six competitive heats and the winner of each heat (whoever produces the most juice) moves on to the stomp-off championship round! There are 8 barrels in each competitive heat, so they have room for 48 teams. Believe us, it's VERY aerobic and VERY fun – and you WANT to be a part of this!
Check in for registered "stompers" begins at 1 p.m. The first competitive stomp begins at 1:30 p.m. and competitive heats are every 20-30 minutes. Three Fox will also have live music and a food truck on-site that day and extended hours until 6 p.m.
Click here to register.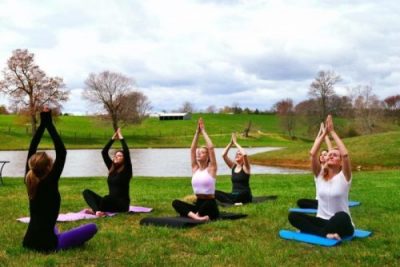 Join Move Well DC & Yoga Heights at Greenhill Winery for one hour of yoga followed by breakfast and mimosas. Held by the pond at the club house. Tickets required. $35 per person, $55 with a branded yoga tank.
Also upcoming
Remember to check our calendar for even more upcoming events!