17 Things to Do This Weekend in Middleburg, Virginia
— Our end-of-the-week picks for Oct. 5-7, including the Mosby Heritage Area Association's Civil War conference, Fall Harvest Days at Ayrshire Farm, a new theatrical production by A Place to Be, Middleburg Montessori School's 5K trail run, the "Come As You Are" picnic at Buchanan Hall, and more.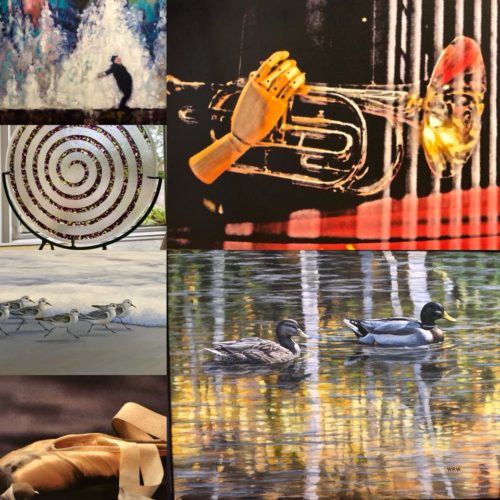 Stop in and see AiM's newest exhibit, "A Moment in Time: An Homage to the World of Film," and the continuation of "Chaos." The gallery is open Wednesday-Sunday from noon-5 p.m.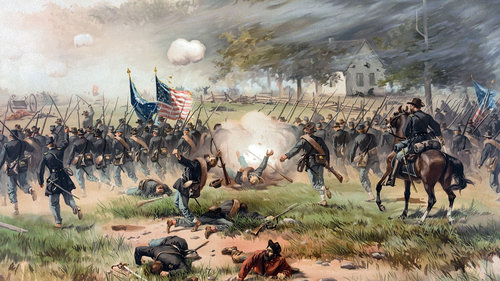 The Battle of Antietam was the bloodiest single-day battle in American history. On September 17, 1862, over 23,000 Americans fell killed or wounded in the battle fought outside of Sharpsburg, Maryland, during Robert E. Lee's first invasion of the North.
This year's Conference on the Art of Command in the Civil War will focus on this historic battle and feature speakers including:
Keith Snyder, "Voices of Antietam: A Soldier's View of America's Bloodiest Day"
Dennis Frye, "Antietam Shadows: Mystery, Myth, and Machination"
Daniel Vermilya, "On the McClellan Go-Round: George McClellan and the Antietam Campaign"
Thomas Clemens, "'Too Bad, Poor Fellows': Joseph K. F. Mansfield and the 12th Corps at Antietam"
Marion V. Armstrong, "Command Decisions: Edwin Sumner and the Second Army Corps at Antietam"
Kevin Pawlak, "'Today You Must Fight Harder': The Confederate Defense of the Sunken Road"
View the entire conference schedule and brochure here.
You can register online or by calling 540-687-5578. Tickets are $450 for full registration, which includes the talks Friday night and all day Saturday, a Saturday dinner, and a tour of the Antietam battlefield on Sunday. Partial registration costs $225 and includes the Friday and Saturday lectures. Saturday night dinner with the historians can be purchased for an additional $40. Bus tour seating is limited to the first 50 people to register.

Save the date for Ayrshire Farms 2018 Heritage Breeds Festival! This family-friendly event will include demonstrations, hayrides, games, meat tastings, music, and more!  Click here for a full schedule of events and to purchase tickets!

Join us for an evening of delicious Virginia beers and bites! Market Salamander us teaming up with Old Ox Brewery for a three-course pairing dinner. $50 per person. Reservations required; please call 540-687-8011. Prices do not include tax and gratuity.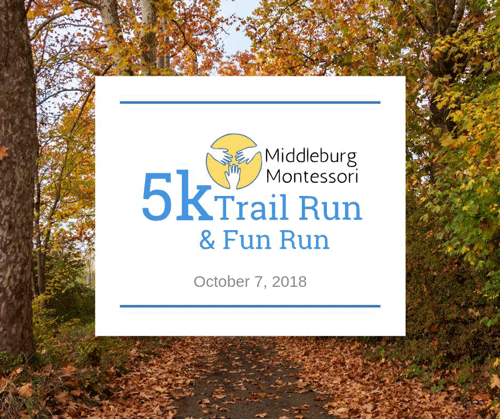 Middleburg Montessori School's 5K Trail Race and Fun Run on Sunday, Oct. 7, will raise funds for a school fitness trail, giving students a suitable place to strengthen their bodies. Offering financial support to a large portion of the school community, Middleburg Montessori School is a non-profit organization whose mission is to nurture independence and a love of learning within a diverse and inclusive school community.
The 5k Trail Run and Fun Run will begin at 9 a.m. at Camp Highroad. Click here to register.
Join 50 West for a unique tasting experience during Virginia Wine Month this October. Instead of booking your signature tasting at the tasting room bar, enjoy a seated tasting in the vineyard! Reservations are limited to 12 people per session time. Offered Oct. 7 & Oct. 14 at 11 a.m., 12:15 p.m. and 1:30 p.m. Tastings are $20 per person. To make your tasting reservation, email 50 West Tasting Room Manager Bridgette Smith at bridgette@sunsethillsvineyard.com.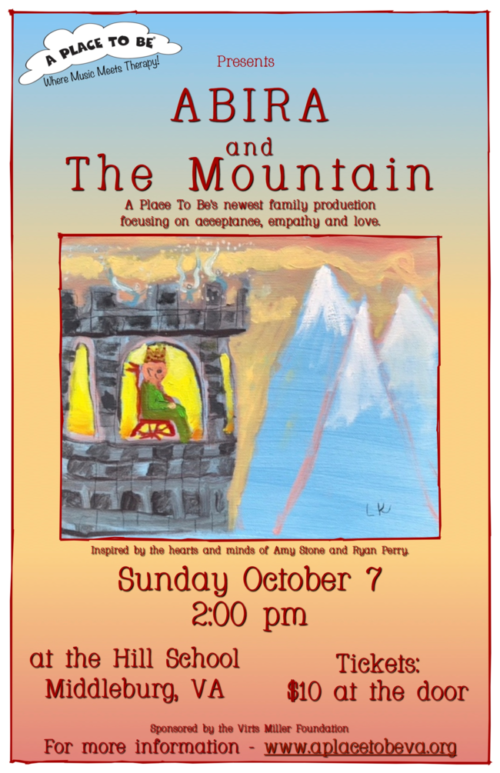 Don't miss your chance to see "Abira and the Mountain," A Place To Be's newest original family production, focusing on acceptance, empathy and love. The production will tour Loudoun County middle schools as part of The Same Sky Project throughout the fall. Tickets $10 at the door.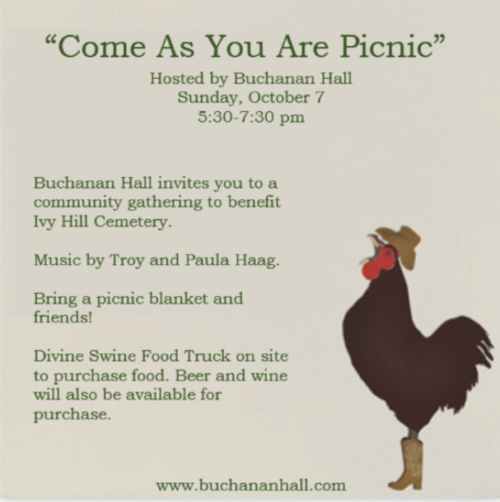 Divine Swine food truck on-site for purchasing food, music by Troy & Paula Haag. Bring a blanket picnic and join the community for some early evening fun on the lawn.
Also this weekend:
Upcoming events

Middleburg Humane's annual used blanket and equipment sale is Oct. 12 & 13 from 10 a.m.-4:30 p.m. and Oct. 14 from 10 a.m.-1 p.m. The tack sale benefits Middleburg Humane's equine program. They are known for our amazing deals, so don't miss out!

The Middleburg Film Festival offers four days of fantastic films in a spectacular setting. A carefully curated selection of narrative and documentary films screen in intimate theatre venues, followed by fascinating Q and A's with world-renowned filmmakers, actors, and other special guests. The films include festival favorites, world premieres, first-class foreign films, and Academy Award contenders.
Also upcoming
Remember to check our calendar for even more upcoming events!