16 Things to Do in Middleburg this Weekend
The Town of Middleburg is excited to welcome the 1000 Miglia Warm-Up USA to Middleburg! The 1000 Miglia is a vintage and classic car rally that occurs annually in Italy. Primarily consisting of cars built in the period of 1927-1957, this road rally is an exciting time of community celebration and fun.
Join us tonight for a finish line welcome on N. Madison Street from 5-7 p.m. Visit with drivers, see the iconic vehicles, and enjoy a beautiful fall evening!
Tomorrow morning, join us for "Cars & Coffee" from 6-9 a.m. Bring your own iconic vehicle (new or old) and park anywhere in town, but as close to the traffic light at Washington and Madison streets as you can. Walk up N. Madison Street to see the participating cars, which will depart around 8:15 a.m. with a formal send-off.
Get more details at middleburgva.gov.
The Equestrian Center will be the hub of the festivities that will also feature a jump castle, a showing of Scooby Doo's "The Headless Horseman of Halloween"film, games and a costume contest. Face painting, food and beverages and additional activities will be available to purchase a la carte.
Advanced tickets are $14/person in advance, $20/person at the door.
This one-day clinic will offer 75-minute training sessions, limited to 4-6 riders.
Sessions will begin with 15-20 minutes of flatwork focused on adjustabiity for over-fences work. Riders will move from there to over-fences work in the arena with heights and questions appropriate to all levels; eventually incorporating related jumping lines. The sessions will culminate with some competition-style questions and XC lines, though these exercises will be done predominately in an arena setting. Phillip wants riders and horses to walk away from the clinic feeling confident and understanding how to put the work to good use in the future.
Rider sessions are full, but auditor spaces are still available. Cost: $20/auditor. Register at eventclinics.com.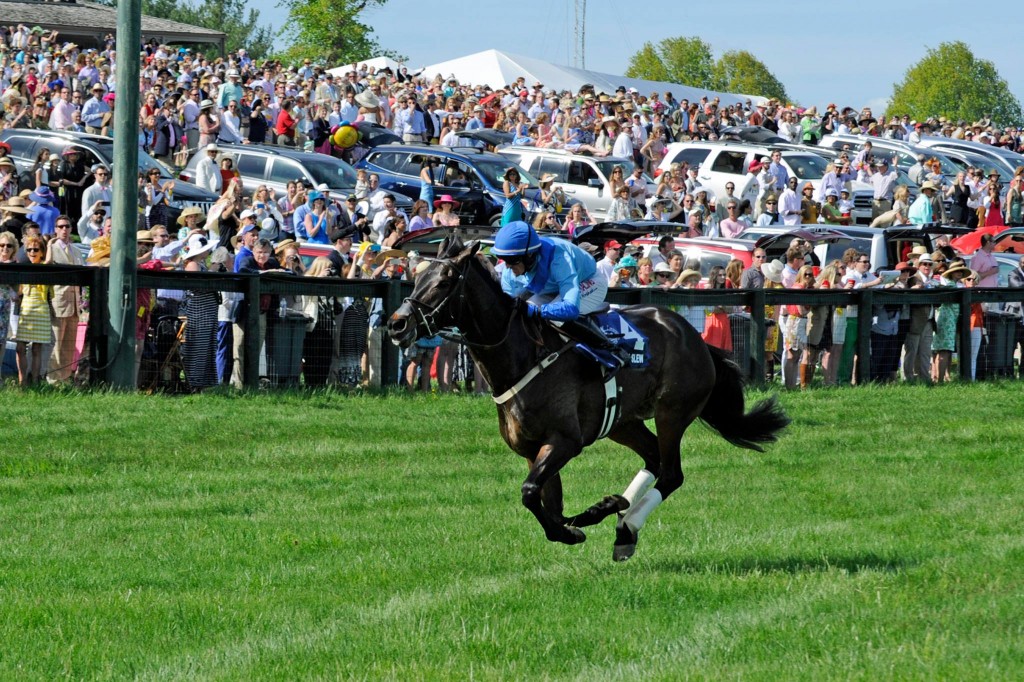 Race day activities include terrier races, shopping, hat contests, tailgate contests, and some of the best steeplechase racing you'll find anywhere. Visit vagoldcup.com for more info.
Join us at Mt. Defiance Cider Barn on Sunday for a pig roast! Drifting Table will be going whole hog again with a local hog cooked on-site! Served with delicious sides and paired perfectly with Mt. Defiance hard cider (sold separately). 1 p.m. until it's gone!
Also this weekend
Upcoming events
From 14th Street NW to the heart of historic Upperville for one day only! Come get inspired by the latest trends in interior design!
Tickets are $20 each and can be purchased via eventbrite.com.
Come in your best costume for the annual MCC "Hot Dog! It's Halloween!"
A parade through town to trick-or-treat at local businesses and showcase everyone's costumes will begin at the steps of the MCC at 5 p.m. Hot dog dinner will be provided at 5:30 p.m., as well as goodie bags for the kiddos. Entry is free, bring your friends and get ready to have a spooktacular time!
Celebrate Halloween at Great Meadow's inaugural Poloween! This fun and family friendly event will feature fast-paced arena polo, costume contests for adults and children, trunk or treat, mini pumpkin painting, and more. Red Dog BBQ, MooThru ice cream and craft cider from Mt. Defiance Cidery and Distillery will be available for purchase.
General admission tickets, boxes and tailgates are available. Gates open at 5:30 p.m. for two exciting polo matches, halftime games for the children, and live music from Joey and the Waitress Band!
Get your tickets at greatmeadow.org.
Don't be afraid of the dark – as NSLM takes you through some of their more unusual collection objects and an after-hours sneak peek at the museum's Art Storage Collection and the F. Ambrose Clark Rare Book Room. From antique dog collars and Paul Mellon's riding boots to the weird world of four-footed beasts and scandalous fore-edged books, you will enjoy an evening of surprise at what they hold in the vaults.
Reserve your seat today – space is limited to 30 people. RSVP to info@nationalsporting.org or 540-687-6542 x 4
Cost: $10 per person. Free for NSLM members.
Also upcoming
Check out our calendar for more information on these and other upcoming events!