Weekend Guide for Middleburg, Virginia: Nov. 24-26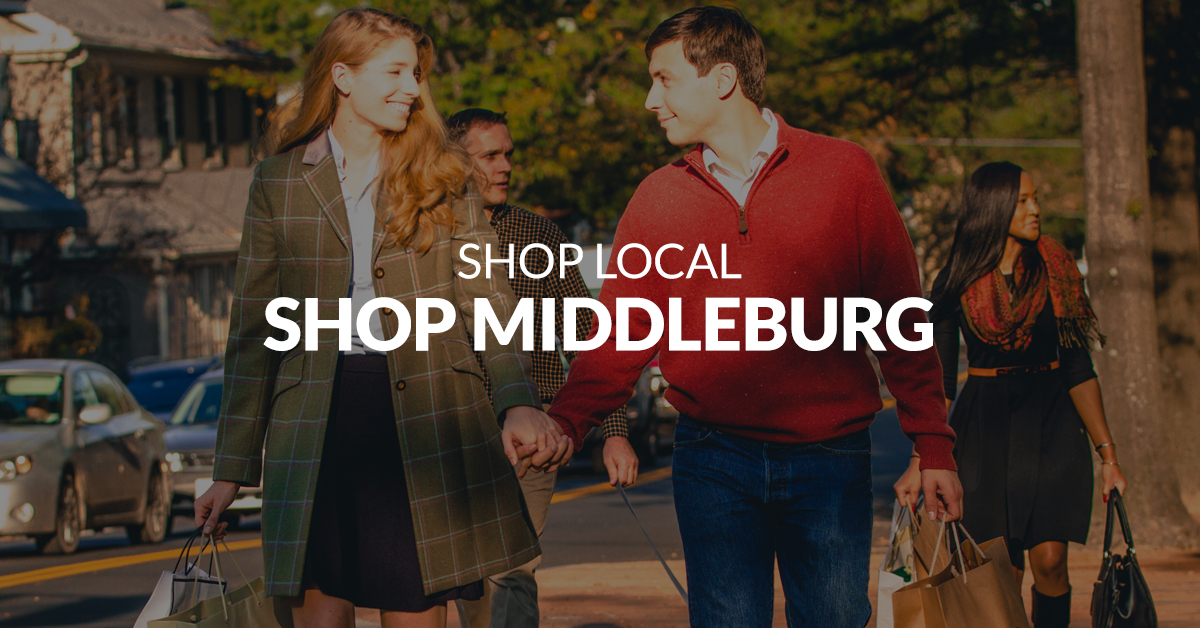 — The holiday shopping season is on in Middleburg, Virginia. Whether you're heading out today for Black Friday specials or looking forward to Small Business Saturday, Middleburg is the place to shop this weekend for great deals, high-quality merchandise and personalized attention you won't find anywhere else. And when you're done with all that shopping, be sure to stop in at one of our famed restaurants for a delicious dinner or pop into a local vineyard for a taste of authentic Virginia wines. For more on what's going on this weekend that you won't want to miss, check out our weekend guide!
Join us in the tavern for a Harvest Dinner or Champagne Brunch.
Harvest Dinner: Nov. 24-26
Three Course Prix Fixe Dinner: $75 per person
Four Course Prix Fixe Dinner: $90 per person
Children under 10: $32 per person
Champagne Brunch: Nov. 24-26
Three Course Prix Fixe Brunch: $48 per person
Children under 10: $15 per person
Make your reservations today! Call 540-687-6301 or reserve a table online.
All reservations of 5 or more people require a credit card to secure the table and are subject to a 72 hour cancellation policy.
Taxes, gratuity and beverages are not included in the price per person. Menus subject to change.
Enjoy an exclusive four-course dinner prepared by Executive Chef Ryan Arensdorf and paired perfectly with selections from local vineyards in Salamander's intimate, private dining room at Harrimans. $98 per person. For reservations, please call 540-326-4070.
The Middleburg Business and Professional Association is once again serving as a Neighborhood Champion for Small Business Saturday. Small Business Saturday is a day dedicated to supporting small businesses across the country. Founded by American Express in 2010, this day is celebrated each year on the Saturday after Thanksgiving. Learn more at shopsmall.com/about. Find participating Middleburg businesses here.
Also this weekend
Upcoming events
Join Head of School Treavor Lord for a discussion of The Hill School's educational philosophy and program. For more information, please contact Kelly Johnson at 540-687-5897 or kjohnson@thehillschool.org. Starts at 9 a.m.
Excitement builds and choirs sing in anticipation for Santa's arrival to light up the resort's Christmas tree. Join us for a festive celebration with cookies, hot cocoa, mulled cider and to have your photo taken with Santa. Starts at 6 p.m. For more information, please call 540-326-4020.
Please join us for a Small Business Financial Education Symposium with local economic experts, offering valuable information about growing and sustaining your business. The seminar will include information about types of commercial loans and structuring options, credit evaluation criteria, the contents of a loan application, the importance of cash vs. accrual accounting, the contents of a cash flow statement, loan programs designed to support working capital, loan programs designed for capital investment, and how to start laying the ground for financial success. Featured speakers include: Jamie Gaucher, business & economic development director for the Town of Middleburg; Beth Wilson, vice president of Business Finance Group; Michael Clarke, CEO of Middleburg Bank; and Ted Lauer, senior vice president of commercial lending for Access National Bank. Click here to register.
Families looking for an outstanding secondary school experience for their daughters are invited to visit Foxcroft School.
The open house will feature a "faculty fair" so visitors can meet and speak with teachers and administrators about Foxcroft's unique programs. There are also separate student panels for prospective students and their parents to gain personal insight into Foxcroft's wonderful community. Tours of the campus and opportunities to get an authentic feel for the school by attending classes and "Morning Meeting" round out the program.
To register for an open house, visit foxcroft.org/admission/openhouse or call 540-687-4340. Space is limited; early registration is recommended. Prospective families are also welcome to schedule visits at other times, by calling 540-687-4340 or emailing admission@foxcroft.org.
Please join the Middleburg Business and Professional Association, Mayor Betsy Allen Davis and the Piedmont Singers in the annual tree lighting festivities, including caroling, cider and cookies.
Please join us for this wonderful community event! Festivities begin at 7:45 a.m., with Breakfast with Santa and a silent auction at the Middleburg Community Charter School.
Starting at 11 a.m., the Middleburg Hunt takes to the streets, creating a spectacular sight as approximately 150 horses, riders in hunting attire and dozens of hounds come through the town. Throughout the day, there are choir performances, the Christmas in Middleburg Craft Show at the Middleburg Community Center, as well as shopping and dining in the town's shops and restaurants. In addition to the town's restaurants, food trucks will be located on N. Pickering St., behind the BB&T Bank during the event.
The Middleburg Christmas Parade begins at 2 p.m. as spectators line the sidewalks along Washington Street (Route 50) to watch as a unique assortment of floats, troops, and musical groups march by. In keeping with the animal friendliness of the town, the parade includes horses, ponies, llamas, alpacas and a variety of dog breeds. Not to be missed are the antique fire trucks and, of course, Santa brings up the rear riding on a beautiful horse-drawn coach.
And we still need volunteers! If you are interested in contributing your time and effort to make this year's event even more magical, please contact Jim Herbert at 571-278-5658 or organizer@christmasinmiddleburg.org for a list of current opportunities. The more, the merrier!
This classic holiday program features live animals, chorale and a special visit from Santa. The community is invited. Seating is limited. To RSVP, please call 540-687-4511.
Also upcoming
Remember to check our calendar for even more upcoming events!