11 Things to Do This Weekend in Middleburg, Virginia
— Our end-of-the-week picks for Nov. 2-4, including "Little Shop of Horrors" at Wakefield School, a "Night at the Library" at the National Sporting Library & Museum, and the Mosby Heritage Area Association's "Legends by Lanternlight" tour of Lincoln.

Come see the students of Wakefield School perform in "Little Shop of Horrors." The production will take place three nights in a row in the Wakefield School lower gym. Click here to purchase tickets.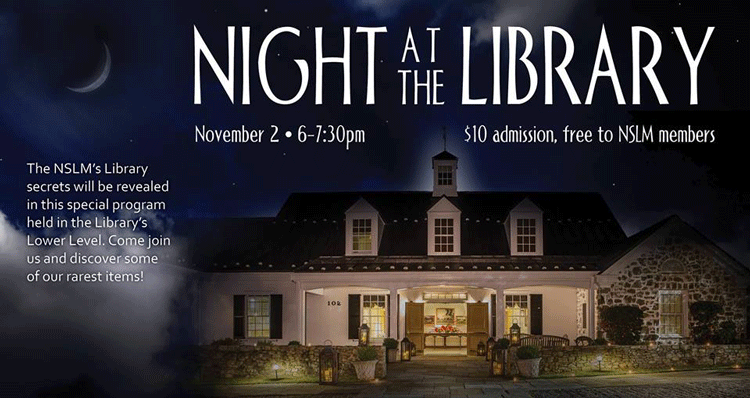 Do you enjoy vintage photographs, private diaries, and dusty tomes? The NSLM's library secrets will be revealed in this special program taking place in the library's lower level. The lower level houses some of NSLM's rarest items, held in the F. Ambrose Clark Rare Book Room and Archives Room. From 20th century memoirs to 18th century manuscripts, get an exclusive view of letters and papers from some of the most notable equestrians of yesteryear with John Connolly, NSLM's George L. Ohrstrom, Jr. Head Librarian. What will you uncover?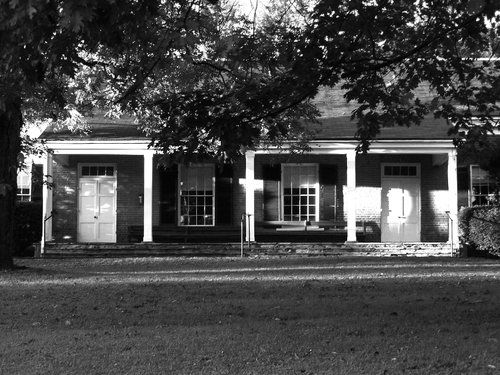 The Legends by Lanternlight series features interpreters in period-dress giving first-person vignettes of life and history in the Mosby Heritage Area. The Nov. 3 installment is titled "Friends, Guerrillas, and Heroes." Participants will view the Civil War experience of Lincoln (formerly known as Goose Creek) and how the war affected life in this Quaker community. As always, Legends by Lanternlight will include some great storytelling, and work to raise funds for educational programming within the Heritage Area.
Also this weekend:
Upcoming events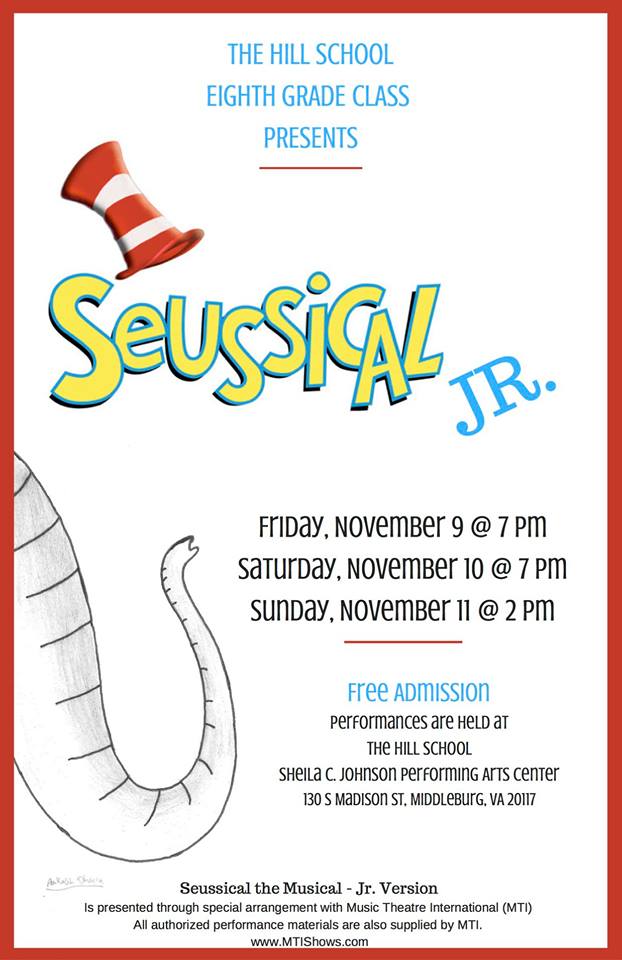 Tom Sweitzer returns to The Hill School for the first time in 12 years as visiting director for this special production of "Seussical Jr." Sweitzer, a certified music therapist and founder of the arts therapy nonprofit A Place To Be, served as head of the Hill's Theater Department for 17 years. We can't wait to see what Sweitzer and Hill's 8th graders have in store for this family-friendly musical. You must see this show!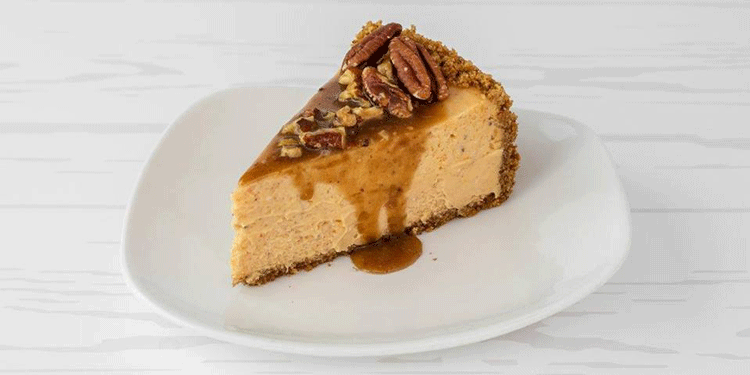 Living a low-carb lifestyle? You don't have to choose between giving up your diet or giving up your favorite foods this holiday season! On Nov. 10, Chef Katie will be teaching a class on how to turn some of your favorite celebration foods into low carb, gluten-free substitutes that everyone can love. You will learn how to make pumpkin cheesecake, peppermint chocolate fat bombs, and even a loaf of bread! Chef Katie will discuss the use of different alternative sweeteners and flour substitutes so you can adapt your own favorite recipes into something you can feel good about. Class attendees will get to sample everything you make and will get to leave with recipes and a box of fat bombs.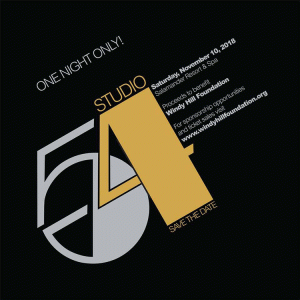 "I Love the Nightlife Baby!" Studio 54 will once again be the place to be! Get ready to take a step back, dress the part, and dance the night away to such Studio 54 classic artists as The Pointer Sisters, Bee Gees, and The Village People! We look forward to seeing you and appreciate your support of Windy Hill Foundation and the many local residents!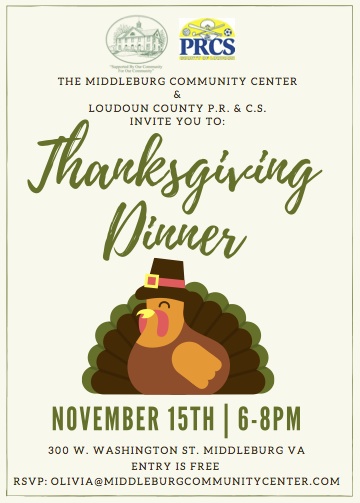 The Middleburg Community Center and Loudoun County Parks and Recreation partner to bring you Thanksgiving dinner! This event is free and open to the public. Please RSVP by Nov. 4 to 540-687-6373 or olivia@middleburgcommunitycenter.com.
Also upcoming
Remember to check our calendar for even more upcoming events!