Middleburg's Weekend Guide: March 31-April 2, 2017
— Shakespeare in the 'Burg is here! This weekend, you can run a 5K, catch performances by Shakespeare in the Square Theatre Co. at The Hill School, fly a kite at Three Fox Vineyards, enjoy a concert at Buchanan Hall and more. Whatever you end up doing, make sure to share your favorite Middleburg memories with us using #MiddleburgMoment
Shakespeare in the 'Burg is celebrating its fourth year in Middleburg! The festival brings the plays of William Shakespeare alive in the bucolic countryside of Virginia. In addition, the festival hosts workshops in stagecraft and acting, and a one-act playwriting competition with public readings or performances of the winners!
This year, Shakespeare in the 'Burg is pleased to present its new theater company, Shakespeare in the Square, coming to us from New York City. They will also have a special performance by Nicolo Whimsey for our younger fans.
The fun starts Friday at 3:15 p.m. at the Emmanuel Episcopal Church Parish House with the Nicolo Whimsey show, which includes juggling, comedy, poetry, acting and storytelling, and a juggling workshop at 4:15 p.m. Tickets are $5 each.
Saturday features a performance of "Two Gentlemen of Verona" at 7:30 p.m. at The Hill School. Tickets are $45 each.
And Sunday includes a brunch catered by Back Street Catering and a performance of the one-act play competition winners. The brunch starts at 11 a.m. and tickets are $30 each.
Buy your tickets here.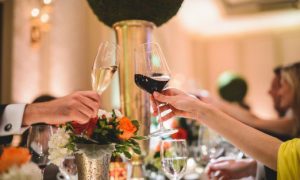 Enjoy an exclusive four-course dinner paired perfectly with selections from local vineyards in our intimate, private dining room. Maximum 24 people. $150 per person. For reservations, please call 540-326-4070.
Beginning at 8 a.m., a 5K will leave from the Middleburg Community Center, run on Foxcroft Road to Glenwood Park and return to the community center for awards. You can register for the 5K and 1-mile fun run here.
At 9:30 a.m., the fair's activities will begin inside the Middleburg Community Center. The goal of the vent is to showcase and introduce many options currently available locally. The community center will be filled with opportunities to hear from experts and sample healthy activities and food. In coming together, we will be able to include our entire community and encourage additional options, such as walking and running groups.
The event will include booths where local businesses and community groups can provide information and interact with the community, talks beginning on the hour for approximately 20-25 minutes, allowing 10 minutes for Q&A, and 20-30 minute exercise classes beginning on the half-hour.
If you would like to participate in any way, please contact: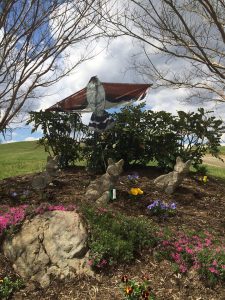 Bring your kite and join in the fun in the skies above Three Fox Vineyards. The vineyard always has great breezes in the spring for kite flying and they're going to take advantage of them for some early springtime fun. They'll have prizes for the following categories: Best in Show, Most Time Aloft, Most Creative Kite, Youngest Kite Flyer and Youngest at Heart. Judging begins at 3 p.m. Talk of the Mountain Seafood will have their famous half-pound jumbo lump crab cake and homemade boardwalk fries for sale!
With the amazing produce spring brings, one of the best ways to enjoy it is in a fresh salad. From snap peas to radishes to artichokes, Salamander's chefs will walk you through some great ideas for tossing together these seasonal veggies while blending your own dressings. $79 per per person. For reservations, please call 540-326-4070.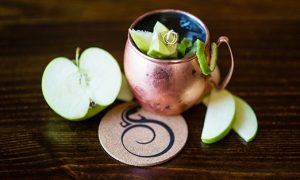 Don't be a "fool" and enjoy your first cocktail for only a penny. This is not a joke!
Spend your Saturday afternoon discovering a new talent or honing your skills in a new way, under the direction of artist Mary Jennings. Choose one theme for the day; first guest to sign up determines what class will be offered. Two-person minimum. For reservations, please call 540-326-4060.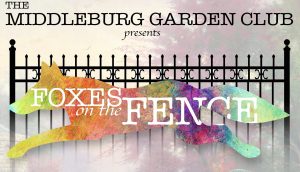 Join us for the kickoff of this 7-week event highlighting local artists and businesses. Sponsored by the Middleburg Garden Club and the Middleburg Arts Council, the event includes 30 hand-painted, 4-foot-long foxes that will be auctioned off to raise money for beautification projects around town. You can bid on your favorite fox here.
The launch party will feature music by Bess Putnam, "The Blue Ridge Songbird" and get a chance to meet the artists and sponsors. Fun, food and friends — what more could you ask for?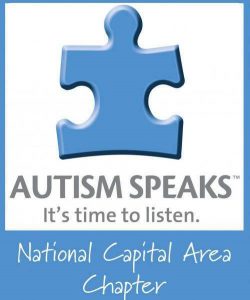 Join Three Fox in hosting a fundraiser on Autism Awareness Day that benefits the Autism Speaks National Capitol Area chapter. The band "Say Something" will be donating their time to entertain from 1:30-4:30 p.m. with special guest Jake. Martha will be selling beautiful Stella & Dot jewelry and donating a portion of their proceeds to the fundraiser. Grilled hot dogs and chips will be for sale and all proceeds will go towards the fundraiser!
Enjoy a free sketching session in the museum galleries! Supplies (pencils, paper, sketch boards, and clipboards) will be provided for attendees. This week's featured artist is Barbara Sharp, an accomplished local artist.
The program is free and open to the public of all ages. Participants will receive free admission to the museum. Participants under the age of 18 must be accompanied by an adult. Pre-registration is encouraged.
Register to Anne Marie Barnes, educational programs manager and fellowship advisor, at abarnes@nationalsporting.org or 540-687-6542 x25.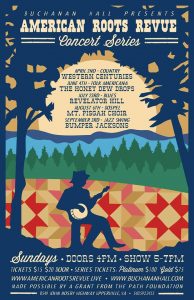 American Roots Revue, made possible by a Make it Happen! Grant from the PATH Foundation, brings to life the pioneering genres of our American musical traditions by showcasing current original roots music songwriters and performers. From Appalachian folk and country, to the blues and gospel, to Jazz, the American Roots Revue celebrates the diverse musical landscape that birthed a uniquely American sound.
This concert features Western Centuries, the country supergroup we've been waiting for: solid, heartwarming and heartbreaking songs with the energy of The Band and soul of The Flying Burrito Brothers.
Tickets are $15 in advance, $20 at the door. Buy tickets here.
Next week
Witness the greatest golfers in the country compete for the Green Jacket at this year's Masters Tournament. Gold Cup's special cocktail menu features the Country Club Cooler with dry vermouth, the John Daly with vodka and house-brewed ice tea, Hole In One with J&B Scotch and more par-fect sippers. For more information, please call 540-326-4070.
Enjoy a fun way to paint and create your own original piece of work while sipping on delicious local wines. Two-person minimum. $85 per person, ages 21 and up. For reservations, please call 540-326-4060.
Upcoming Events
You're invited to the 3rd Annual Wine Tasting Event to benefit the Side Saddle Chase Foundation. Sip some wine, bid on auction items and participate in their raffle!
Enjoy delicious catering by Middleburg's Side Saddle Café, including the finest pasture raised meats straight from their farm, Fields of Athenry, and a wide assortment of cheeses, vegetables and desserts. Roast seasoned lamb and salmon with cucumber salad are just two of the several wonderful menu items that will be offered at the event.
The 3rd annual wine tasting event celebrates the Mrs. George C. Everhart Memorial Side Saddle jumping and flat chases which will take place during the 51st running of the Loudoun Point-to-Point at Oatlands Historic House in Leesburg, Virginia. The Loudoun chases are included in the OVS │Oehme, van Sweden Perpetual Trophy Series.
Tickets are $45 each. Purchase yours here.
Come and enjoy Camp Salamander on spring break. Every day has its own fun and unique theme.
Monday: Ahoy Mateys! Learn how to be a pirate by searching for gold, creating your own treasure map and building a cardboard pirate ship.
Tuesday: Nutty about Nature Day- Discover and learn about nature with nature scavenger hunts and build your very own bird house.
Wednesday: Rock & Roll Day- Do you love to sing and play music? Freeze dance, guitar lesson.
Thursday: Super Hero Day- Save the day and become a super hero by creating your own super hero cape, make your way across a daring obstacle course and a variety of pool games that require super powers.
Friday: Track and Field Day- Come earn yourself a Gold medal. Play in sports and competitions that will work up a sweat and after you can cool down with a delicious ice cream sundae.
$100 per child per day (includes lunch). 2-hour and half-day options also available. Ages 4 to 10 years old. For reservations, please call 540-326-4060.
Grab your smart phone and join a team to find the egg-filled caches hidden throughout the property. The first person to reach the caching station wins the grand prize! $45 per team. For reservations, please call 540-326-4060.
Spend Easter with the family in the perfect country setting. Harrimans will offer its full brunch buffet with additional seasonal treats, free-flowing mimosas, unlimited soft drinks and juices, as well as special surprises for the children including a visit from the Easter bunny. $65 per person, $40 per child. For reservations, please call 540-326-4070.
Enjoy an unforgettable Easter with your family while enjoying a delicious brunch and sweet and savory holiday favorites. The brunch festivities also will feature an extravagant dessert display, free-flowing mimosas, children's buffet, make-your-own keepsake designing station and a photo opportunity with the Easter bunny. $98 per person, $40 per child. For reservations, please call 540-326-4070.
Enjoy a three-course brunch with a menu that includes carrot ginger bisque, fried green tomato benedict, five-layer chocolate cake and more. The cost is $38 per person or $15 each for children under 10. Reserve your table online or call the Red Fox at 540-687-6301.
Seatings are by reservation only and begin at noon. The four-course menu includes rabbit terrine, burrata and iberico, seared pheasant, carrot cake and more. Limited seatings available, so call 540-687-3333 to make your reservations today!
The Middleburg Spring Races feature top thoroughbred race horses being tested over one of the oldest courses in Virginia, the historic steeplechase course at Glenwood Park in Middleburg, Virginia. Crowds have been gathering here for decades to take in the excitement of steeplechase racing over hurdles and timber. Tailgate spaces abound, making this a great way to enjoy a spring afternoon. Purchase your tickets here.
Find more upcoming events on our calendar.