Things to Do in Middleburg This Weekend
— Check out our picks for March 22-24, including Michelin-Star Chef Davide Palluda at Salamander Resort & Spa, a tour of Richmond with the Mosby Heritage Area Association, a spring concert at Emmanuel's Parish House, and more.
Join Salamander and Forever Gourmet in welcoming Michelin-Star Chef Davide Palluda to the resort with a private reception in Salamander's Cooking Studio.
Chef Palluda teams up with Salamander Executive Chef Ryan Arensdorf for an extravagant offering of antipasti paired perfectly with the best Barolo wine. Chef Palluda will be on-hand to answer questions and discuss his passion for cooking.
Davide Palluda owns and operates Ristorante All'Enoteca, annexed to the Enoteca Regionale del Roero, in Canale and the DP Laboratory. In 2000, he was elected best young chef of the year by the Espresso Guide and was awarded a Michelin star, which he has never lost. He is acknowledged as being one of the best Italian chefs.
$46 per person. Reservations required, please call 540-326-4070. Price does not include tax and gratuity.
As part of the Mosby Heritage Area Association's "Year of John Marshall" celebration, MHAA is offering a unique bus tour to Virginia's capital city. Follow in the footsteps of the great chief justice as you explore Richmond's historical sites.
Highlights of the tour include:
A guided tour of the Virginia State Capitol, where Marshall presided over the infamous Aaron Burr treason trial in 1807.
A guided tour of the John Marshall House. Built in 1790, Justice Marshall and his family lived here until his death in 1835.
A visit to the Virginia Museum of History and Culture to enjoy the new exhibit, "John Marshall: Hidden Hero of National Union."
Lunch at the Commonwealth Club
The tour will begin and end at the MHAA office located at 1461 Atoka Rd. in Marshall. The bus will depart promptly at 8 a.m. and will return at approximately 5 p.m.
On Sunday, March 24, the "At the Parish House" performance series of Middleburg's Emmanuel Church will showcase the keyboard brilliance of pianist Brian Woods. He has emerged as a promising soloist and collaborator in the United States and abroad, and is currently studying with John O'Conor at Shenandoah Conservatory. Reservations are recommended but not required. A donation of $10 is suggested but not required; all are welcome. Call 540-687-6297 to reserve your seat!
Also this weekend
Upcoming events
The HEALth Fair celebrates Middleburg's adoption of the National Healthy Eating and Active Living (HEAL) resolution and will be held in the Ballroom and Terrace Room of the Middleburg Community Center. Sign up to run the 5K here. The HEALth Fair will include a presentation on the power of music therapy by A Place to Be and a screening of the film "Styrofoam Mom" with a presentation and Q&A by its author and producer, Miriam Gennari. Vendors, please click here for information and an application to join this event.
Bring your kite and join in the fun in the skies above Three Fox Vineyards. The vineyard always has great breezes in the spring for kite flying and they're going to take advantage of them for some early springtime fun from 1-3 p.m. They'll have prizes for the following categories: Best in Show, Most Time Aloft, Most Creative Kite, Youngest Kite Flyer, and Youngest at Heart. Judging begins at 3 p.m. Sexi Mexi food truck from 1-4 p.m.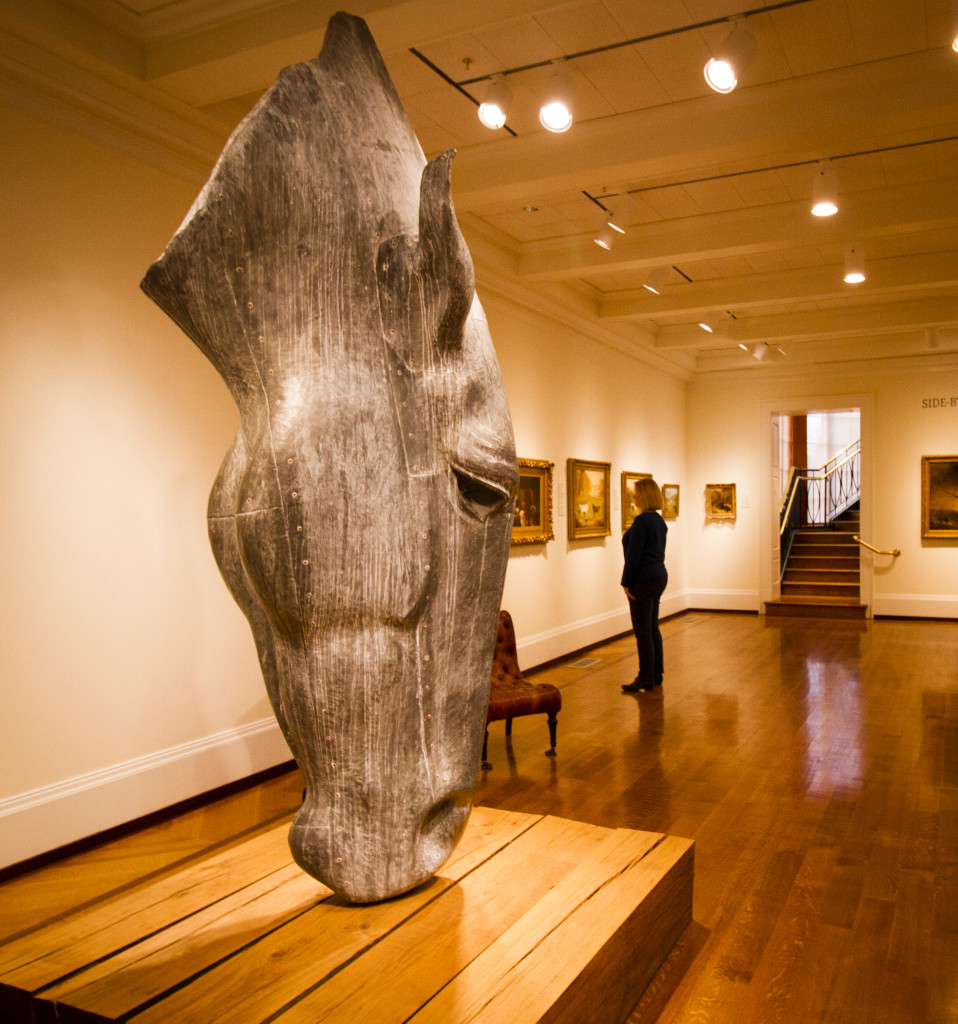 NSLM offers free admission the last Sunday of each month. Join us in March to see highlights from their permanent collection!
Also upcoming
Remember to check our calendar for even more upcoming events!