Middleburg's Weekend Guide: March 10-12, 2017
— We've got a lot of fun activities going on this weekend in Middleburg from the grand opening of Greenhill Winery & Vineyards' Farm Store to bingo at the Middleburg Community Center to a ballroom dance class at Salamander Resort & Spa. How will you spend the weekend? Share your favorite Middleburg memories with us using #MiddleburgMoment
Girls Night Out! Join us for a special "Mane Event" at our salon to learn tricks to the latest cover girl worthy styles. Our stylist will show you how to do beach curls, loose braids and other trending looks while you enjoy wine and sweet treats with friends. $25 per person. For reservations, please call 540-326-4055.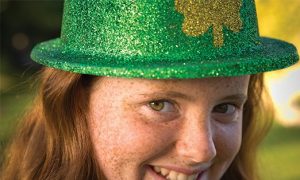 See if you have the luck of the Irish! Follow the rainbow to find your own pot of gold and try your luck at the four-leaf clover challenge. $55 per child, ages 4-10. For reservations, please call 540-326-4060.
Feeling lucky? Grab your smart phone and join a team to find the pots of gold caches hidden throughout the property. The first person to reach the caching station wins the grand prize! $45 per team. For reservations, please call 540-326-4060.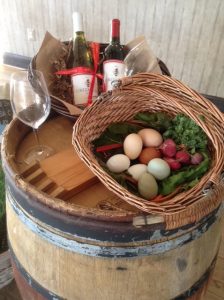 Announcing the opening of the Greenhill Farm Store, located in the original tasting room. Enjoy hand-selected fresh and local produce and gourmet food items including the Greenhill Charolais beef, Greenhill honey, local artisanal cheeses, breads, eggs, herbs and seasonal items.
The Farm Store also sources unique home decor and wine accessories and will be preparing specialty picnic baskets. Bottle sales available. Join us on March 11th to celebrate the official opening!
This event is free of charge and open to the public.
Come have a blast, stretching, and building muscle in this Vinyasa Yoga workshop. The upbeat soundtrack of Hard Rock hits will help you power through challenging poses and work up a sweat as you move to the music. You will have earned your complimentary beer afterwards! $40 per person. Must be 21 or older for complimentary beer. For reservations, please call 540-326-4060.
Listen to Laurence McKenna while sipping your favorite 50 West wines!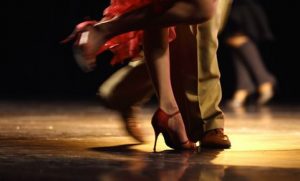 Couples will enjoy an exciting class guided by a ballroom expert for a lesson on various styles of ballroom dancing. Learn all the right steps and spend the evening having a "ball." $30 per couple. For reservations, please call 540-326-4060.
Spend your Saturday afternoon discovering a new talent or honing your skills in a new way, under the direction of artist Mary Jennings. Choose one theme for the day; first guest to sign up determines what class will be offered. Two-person minimum. For reservations, please call 540-326-4060.
This is not your mother's hot cocoa. Top off your favorite winter beverage with your choice of marshmallow vodka, Baileys, Brandy or Peppermint Schnapps. Grab your cup and cozy up next to the fireplace! $14 per beverage.
Included in the $30 ticket price are bingo cards, chili dinner, one 50/50 raffle ticket, and one drink ticket. Additional drink tickets, bingo cards and 50/50 raffle tickets will also be available for purchase! If you don't have access to purchase your ticket online, make sure to RSVP to the center 540-687-6373 so they can prepare for the evening.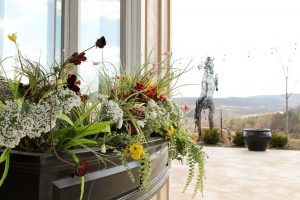 Listen to David Davol while sipping your favorite 50 West wines!
Each month, Gold Cup will feature a different local winery and offer tastings of its featured wines. This month's featured winery is 50 West Vineyards.
Upcoming events
Enjoy a fun way to paint and create your own original piece of work while sipping on delicious local wines. Two-person minimum. $85 per person, ages 21 and up. For reservations, please call 540-326-4060.
Join the Middleburg Business and Professional Association for our monthly networking event. Hosted by Middleburg Academy and Back Street Catering. Free for members, $10 for non-members.
Each week, the National Sporting Library & Museum gives attendees a personalized sneak peek at traveling exhibitions, permanent collections, and the fascinating stories behind the works in the museum's art collections. No two tours are alike, so come back for more! Reservations are not required and admission is free. Bring your friends! Gallery Talks are every Wednesday at 2 p.m.
The Middleburg Community Center and MCC's Board of Directors invites you to the eighth annual senior luncheon, which includes food, bingo and a jazz band.
Enjoy a luxurious evening of Spirits and Sprayology! Grab your girlfriends for a fun evening at the spa while you learn about the practical benefits of essential oils, enjoy live demonstrations and, of course, champagne. To RSVP, please call 540-326-4055.
Experience an exciting St. Patrick's weekend at Gold Cup, with classic Irish fare paired with the best Irish whiskey and traditional sounds of live Celtic entertainment. This will truly be a weekend to remember!
The National Sporting Library & Museum is pleased to announce its first public fly-fishing event, Hooked! Come be a part of the legacy and celebrate the changing tides and enduring bonds of fly-fishing!
The event includes a fly-tying demonstration at 11 a.m., roundtable discussion at 1 p.m. and fly-casting demonstration at 3 p.m.
Cost: $25 for an all-inclusive ticket, $15 for an NSLM member all-inclusive ticket; or $10 admission for one session: tying demo, the roundtable or the casting demo. Click here to buy tickets.
Join Carol Erickson of PaintNite in the Thirsty Fox Lounge and paint a pair of wine glasses. Click here to register.