14 Things to Do in Middleburg This Weekend
Join us at Great Meadow for jumping under the lights, tailgating and D.J. dancing. $40 a carload or VIP boxes and tailgates available. Call 540-454-6673 to reserve your spot!
Enjoy an informal coffee reception and tour of NSLM's permanent art collection. Coffee reception begins at 10 a.m., folowed by a tour with curator Claudia Pfeiffer at 10:30 a.m.
$5 admission, free to NSLM members. RSVP to info@nationalsporting.org or 540-687-6542 x4.
Join Salamander's aqua yoga class and learn how practicing yoga in the water can enhance your on-land yoga practice as well as how water can provide therapeutic muscle relief and mental relaxation. $45 per person. Reservations required; please call 540-326-4060.
Also this weekend
Upcoming events
Learn about life in the ocean and meet some live animals including a clownfish, a brownbanded bamboo shark and a horseshoe crab. Space may be limited. For all ages. For more information, visit: https://bit.ly/2Kq5hjh
Event Clinics, InForm Fitness Leesburg and Reston, Equestribar, Equestrian Wellness, Greenheart Juice Shop, Beverly Equestrian and BarnWiz invite you to the kickoff to the Rider Wellness Series 2019!
Join fellow equestrians in the heart of horse country at the picturesque Greenhill Winery & Vineyards for an evening of community and yoga to improve your position in the saddle.
Equestrian sports require strength, athleticism, and the series will focus on ways to connect the body through movement to enhance athlete performance. Riders and yoga students of all levels are welcome.
Attendees are encouraged to bring a yoga mat or towel upon which to practice. This event will offer two classes of varying intensity, so you can choose the right class for you based on your needs.
Both classes will emphasize accessing, strengthening and limbering key muscle groups and fascial chains for riders. Classes will be followed by light refreshments.
Pricing options:
Get Started/Yoga Registration: $15 in advance, $20 at event
Rider Wellness Series Pass (all 3 events): $55
Click here to register online.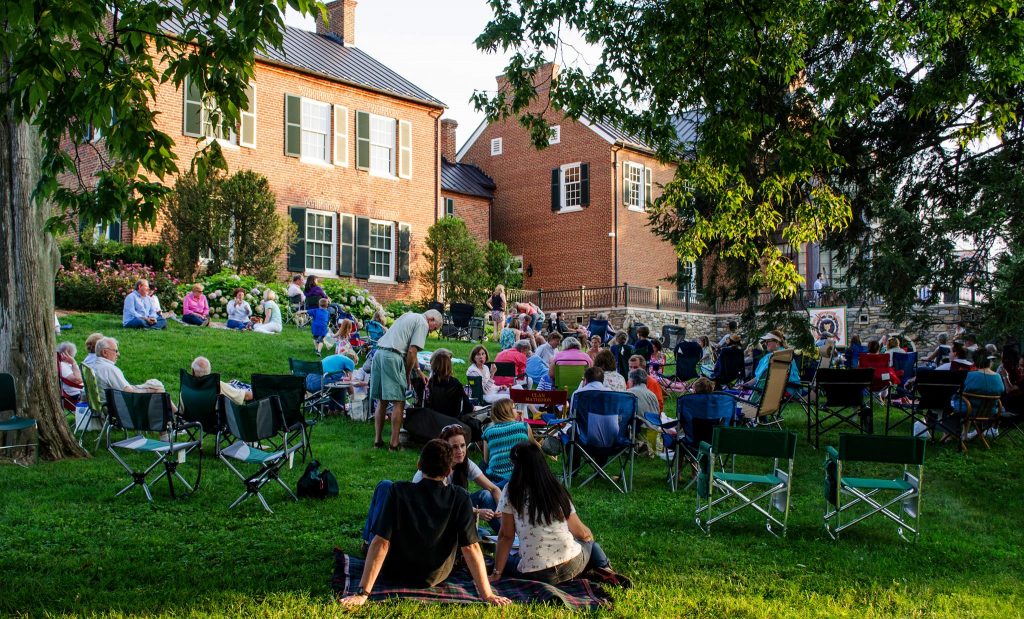 Join us on NSLM's lawn as we celebrate the 5th anniversary of their Open Late Summer Concert Series with the Chris Lawrence Band! Concert is free and open to the public, with the museum open late and free of charge, too.
Join A Place To Be for the culmination of their summer musical theater camp as they present "Holy Cow! An Udderly Amazing New Musical." More than 40 campers will come together to showcase their work with music, dance and beautiful costumes and sets. Experience the magic of A Place To Be, support your community, and learn more about music therapy all while being entertained! Tickets are $10 at the door.
Performances at The Hill School in Middleburg: Friday, June 28, and Saturday, June 29, at 7 p.m. and Sunday, June 30, at 2 p.m.
Also upcoming
Please check out our online calendar for even more upcoming events!