20+ Things to Do This Weekend in Middleburg, Virginia
— Our end-of-the-week picks for Feb. 9-11, including a "Romantic Takeaway for Two" at Market Salamander, watching the global games at Gold Cup Wine Bar, Cupid's Cave at Boxwood Estate Winery and more.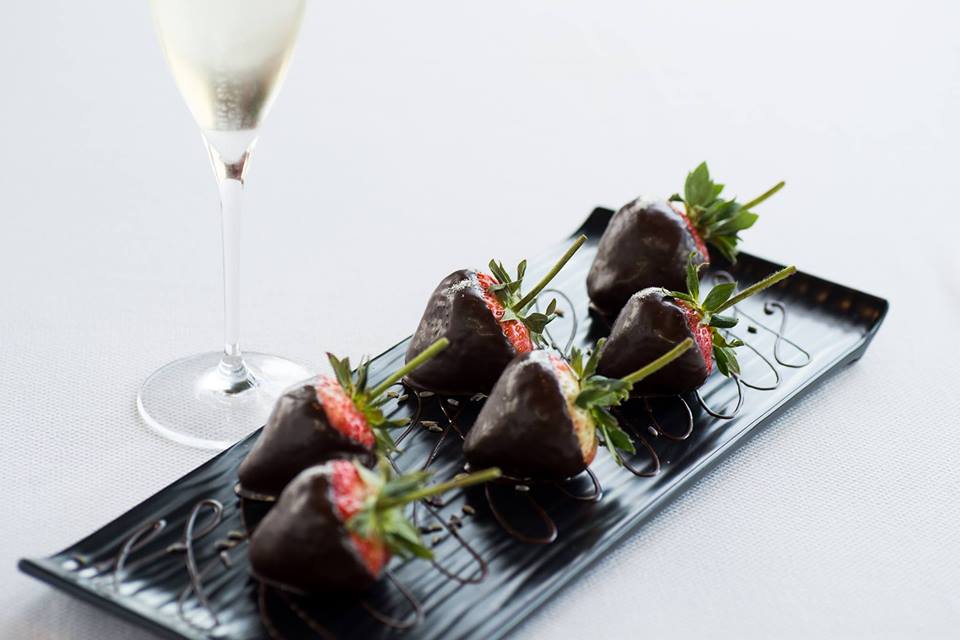 Plan the perfect date night without all the fuss! This romantic offer includes six chocolate-covered strawberries, a local cheese and charcuterie platter, bottle of Moet Chandon Vintage Rose, and a rose for your sweetheart so you can enjoy a romantic date-night in. $110 per package. For more information, please call 540-687-8011.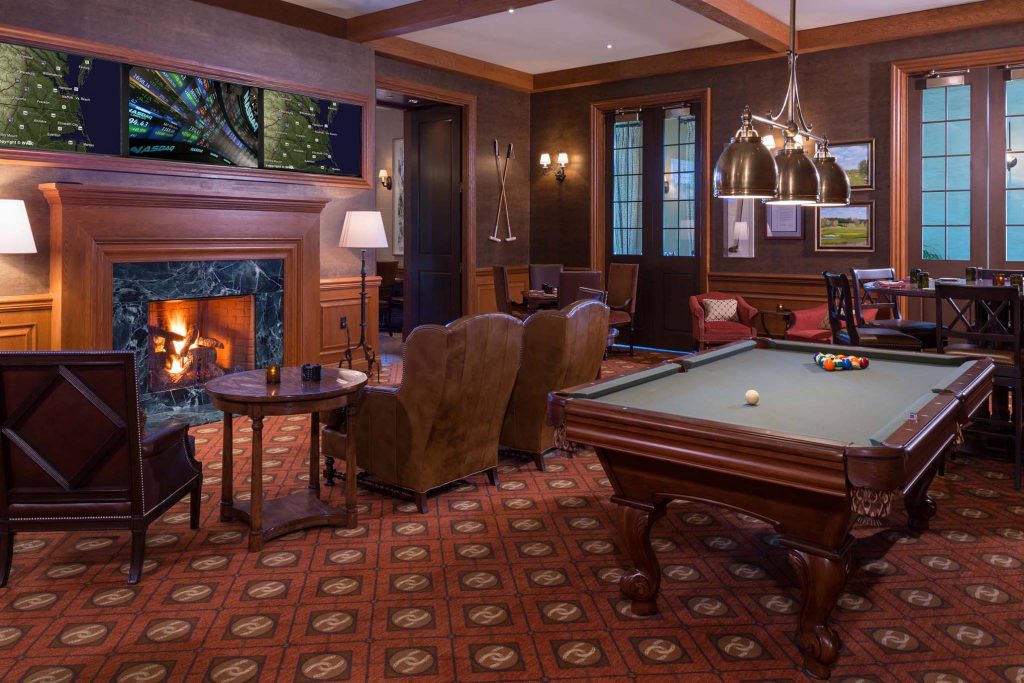 Witness as athletes from all over the world compete for their country in various winter sports. Gold Cup plays the games all day for the duration of the competition on three televisions, nestled near the fireplace in the billiard room. Root on your country while enjoying local beer and wine, as well as drink specials on select days.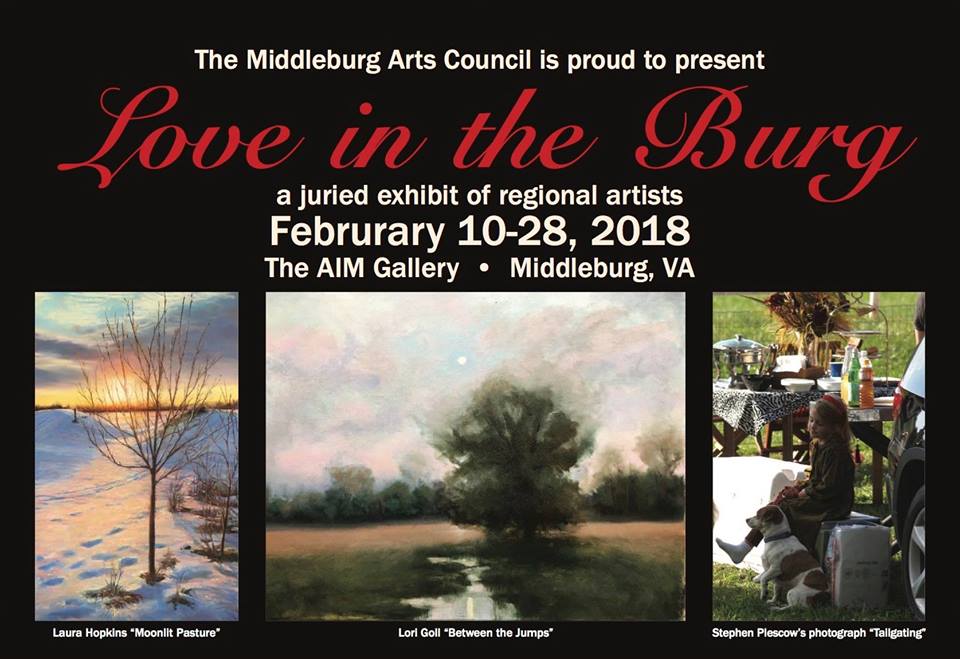 Each year, the Middleburg Arts Council sponsors a juried art show to celebrate local artisans, as well as to further promote Middleburg as a true art destination town. This year, they are proud to sponsor "Love in the Burg," hosted at the Artists in Middleburg gallery in February 10-28. Artists submitted artwork inspired by their love of the area and the art it inspires. Please join us for artist talks and an opening reception to celebrate this new exhibit!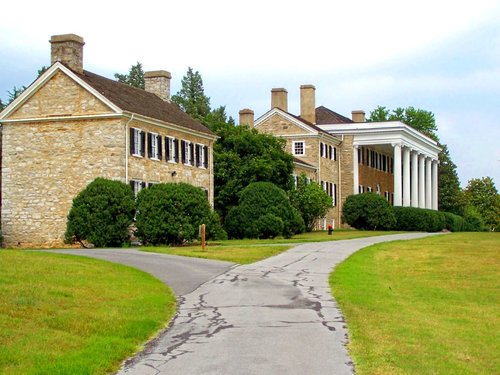 The American Revolution brought about irreparable divisions within many families throughout the colonies. Virginia attorney Edmund Randolph was quick to embrace the patriot cause, while his father remained steadfastly loyal to the Crown. This fissure would define one of Virginia's most prominent families for decades and shaped Edmund's political career through the early years of the Republic. His service in the Continental Congress, the Constitutional Convention, and as the nation's first attorney general and second secretary of state were crucial to the development of the young United States.
Join 2018 Monticello Fellow Stephanie Seal Walters as she delves into the feud that split the Randolph family during and after the American Revolution. The program begins at the Cunningham Chapel in Millwood and will conclude with a tour of nearby Carter Hall, site of Edmund Randolph's death in 1813. Light refreshments will be available following the talk.
Tickets are $30 for Mosby Heritage Area Association members and $40 for the general public. To reserve your tickets, call 540-687-5578 or click here.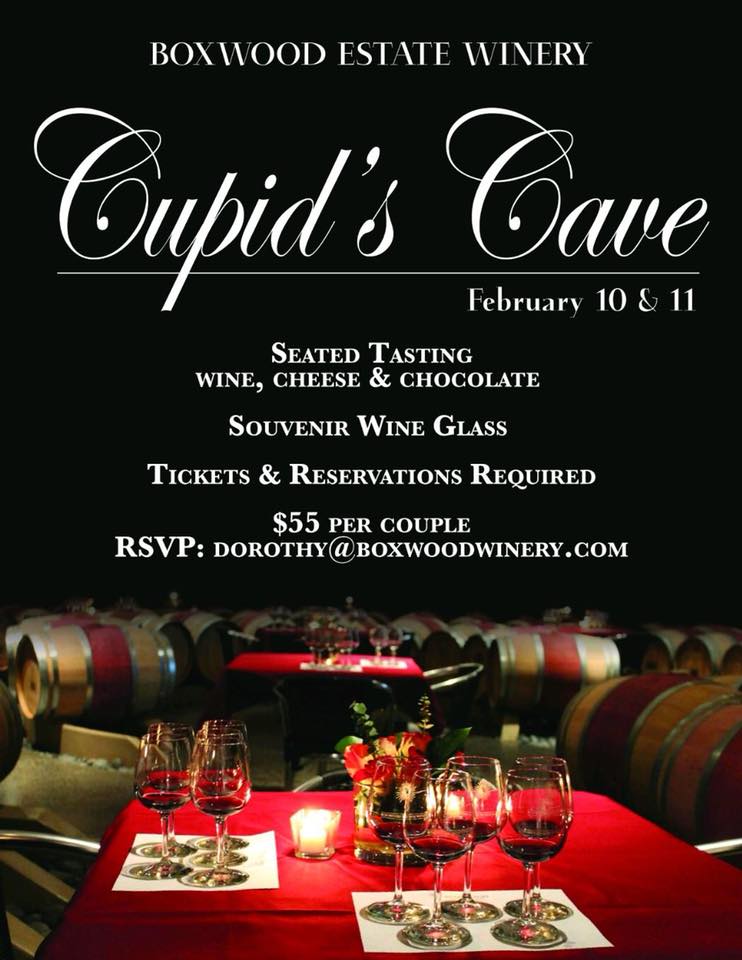 Enjoy a seated tasting with wine, cheese and chocolate. Plus, receive a souvenir wine glass.
Tickets and reservations required. $55 per couple. RSVP: dorothy@boxwoodwinery.com.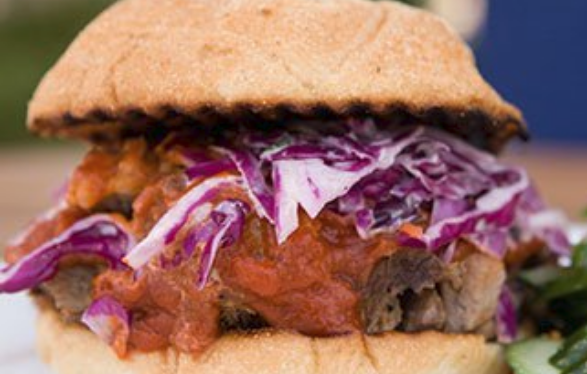 Eat like an Olympian! This special includes one Hero Sub Sandwich, bag of chips, soft drink, and an Olympic-themed cookie. For more information, please call 540-687-8011. $10 per person.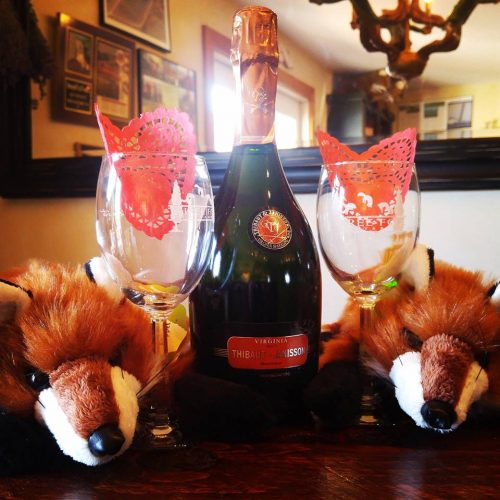 Treat someone special to a fun and romantic Valentine's Weekend at Three Fox. Their tasting room is cozy and romantic, so share a bottle of wine with the one you love! They will have a very special chocolate fountain in their Thirsty Fox Lounge with all kinds of delicious treats for dipping! Grab a bottle of Thibaut-Janisson Sparkling Chardonnay, which will be 10% off all weekend, and let the romance of Three Fox warm your heart and soul on this February weekend!
Inspired by the three stages of a relationship, Gold Cup has created three separate cocktails to surely impress your sweetheart. Toast to "Attraction," sip on "Infatuation" and cheers to "Enlightenment" with your valentine. $16 per cocktail.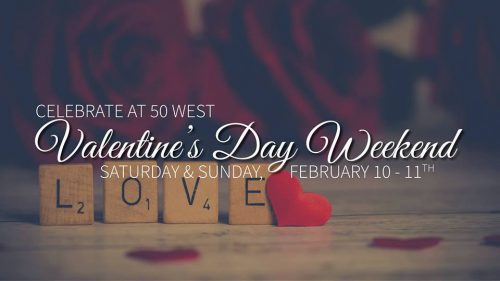 Celebrate love at 50 West! Valentine's Day Weekend will be filled with love, good music and the best 50 West wine they have to offer. They'll have live music both days from 1:30-4:30 p.m.: Far Away Songs on Saturday and Jason Masi on Sunday. The weekend will feature the release of their 2015 Aldie Heights Cuvee, as well as a special Valentine's chocolate and wine pairing. During the month of February, 50 West is also donating a portion of sales from red wine bottles to the American Heart Association in recognition of American Heart Month.
Make this romantic holiday unforgettable and treat your Valentine to an elegant dinner at Harrimans. Gaze upon sweeping views of the Virginia countryside and listen to live jazz music while indulging in an enchanting five-course dinner created by Executive Chef Ryan Arensdorf. After dinner indulge in a custom confection for two created by Executive Pastry Chef Jason Reaves. $120 per person, $160 with wine pairing. Click here to view the menu. For more information, please call 540-326-4070.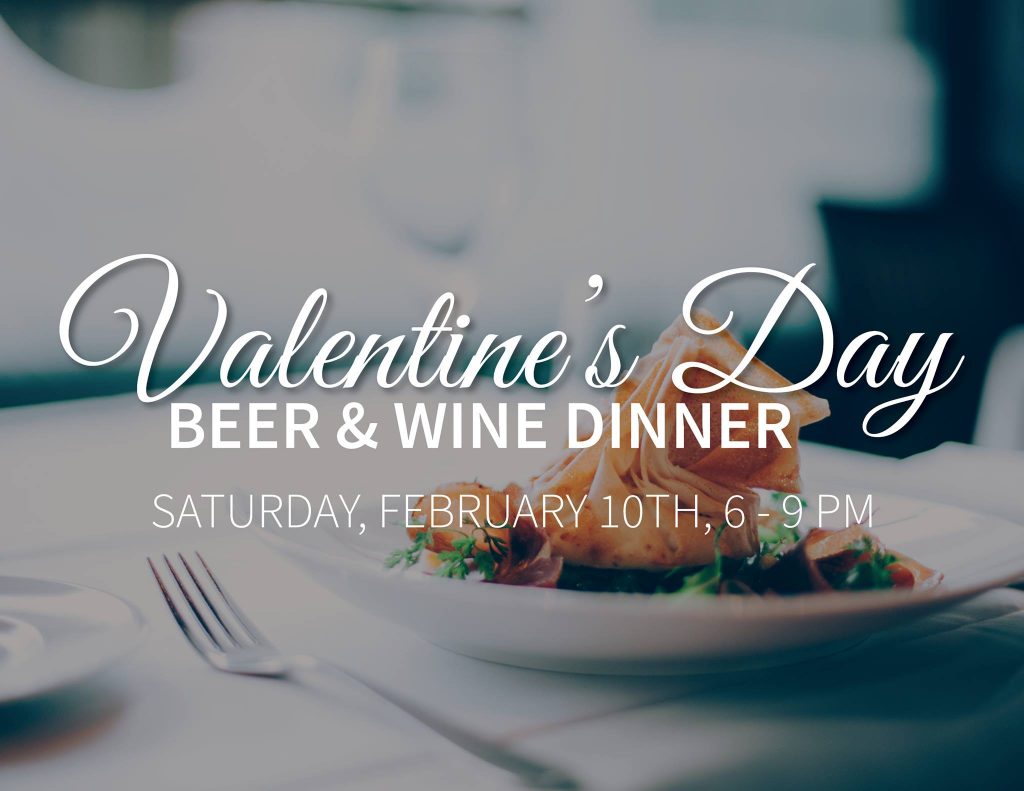 Enjoy an intimate and exclusive five-course tasting dinner with your valentine, paired perfectly with wine and beer selections from 50 West Vineyards and Fair Winds Brewery. $98 per person. For more information, please call 540-687-8011.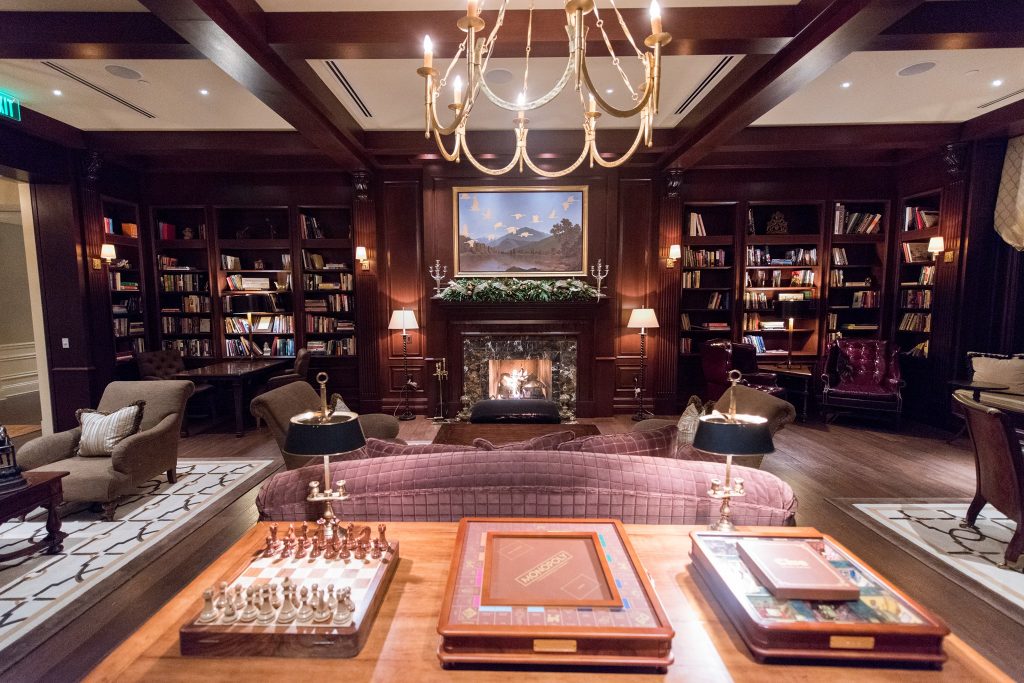 What is the feeling you get when you know you're in love? You feel like you can fly to the moon, right? The crooners of the '40s & '50s had it right and so did the songsters of the '60s & '70s. Join us as we fall, heart first, into some of the greatest love songs of all time performed New York cabaret-style by some of the best local talent in the area. Let them serenade you and your valentine as you also enjoy light hors d'oeuvres and the ladies receive a complimentary rose! $59 per person. For more information, please call 540-326-4060.
Also this weekend
Upcoming events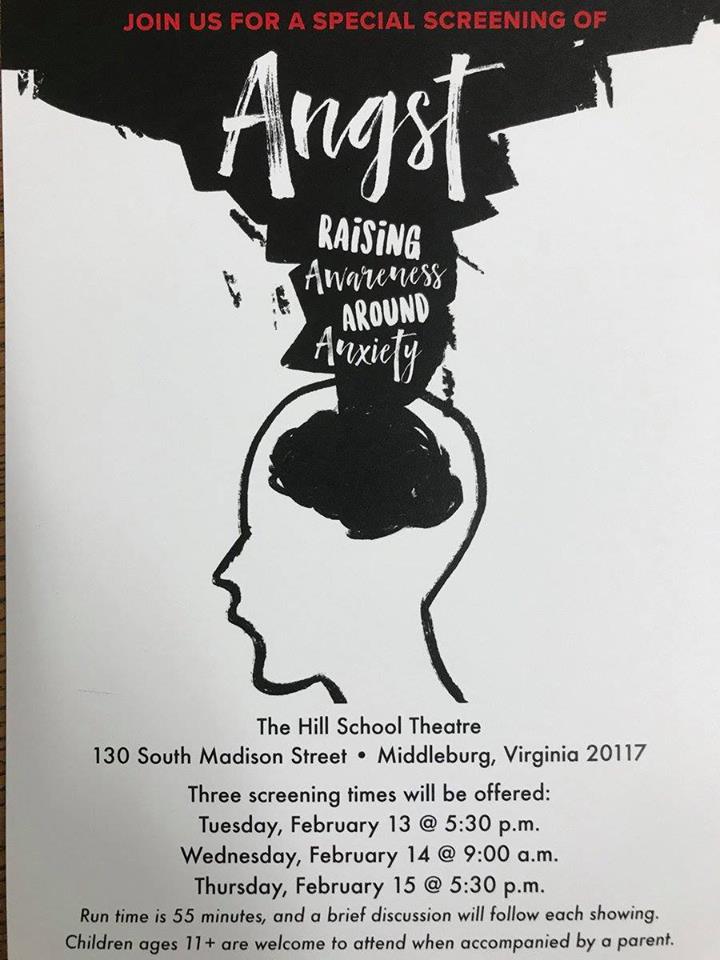 Please join us for this special screening of the film "Angst" focused on having a conversation and raising awareness about anxiety. Three screening times will be offered: Feb. 13 & 15 at 5:30 p.m. and Feb. 14 at 9 a.m. Run time is 55 minutes and a brief discussion will follow each showing. Children ages 11+ are welcome to attend when accompanied by a parent.
Treat your valentine to a delicious four-course meal prepared by Chef Patierno and enjoy the romantic ambiance of our dining room created by Lydia Patierno. The cost of the four-course dinner is $85 per person or $120 per person with 3 wine pairings; exclusive of tax and gratuity.

The Red Fox Inn & Tavern is featuring a special five-course game and seafood dinner just for Valentine's Day from 5-9 p.m. You can view the menu here. This adults-only dinner is $165 per person, not including taxes, gratuity or additional beverages. Call 540-687-6301 to make your reservation or reserve a table online.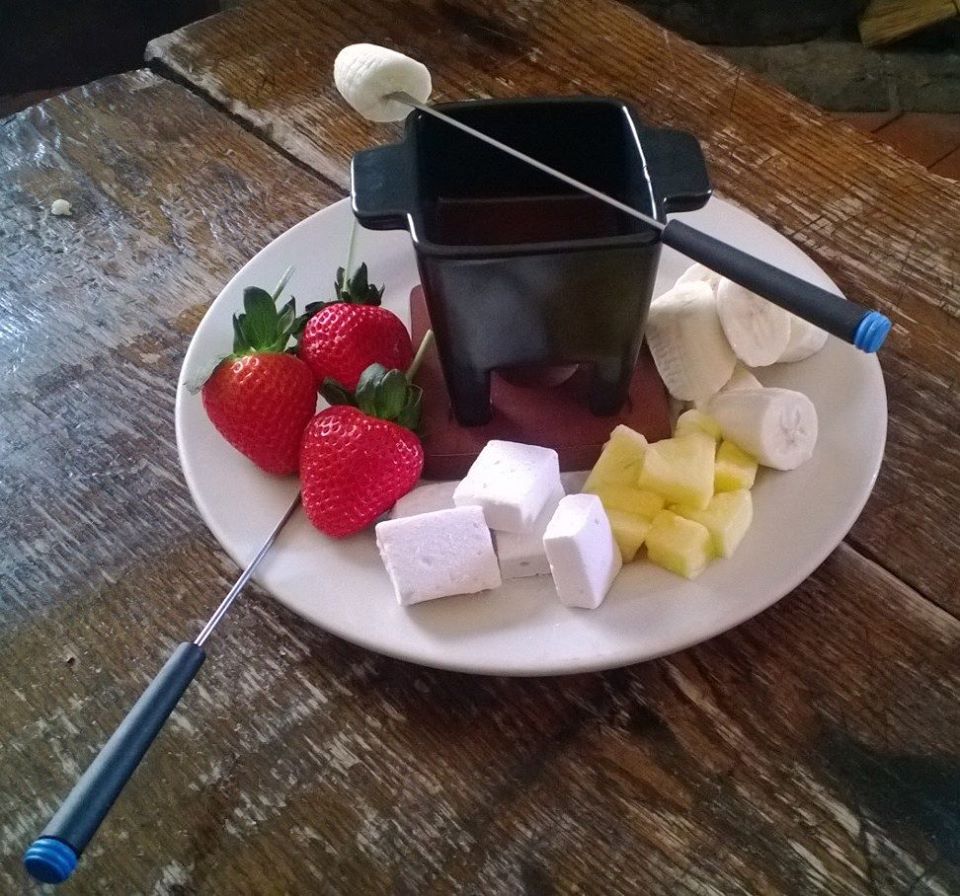 Enjoy a chef-prepared three-course dinner with wine for only $89. Your reservation includes wine for two, baked brie for two, your choice of Ayrshire Farm® strip steak with a peppercorn demiglace or sustainably harvested pan-seared salmon with a leek & mushroom cream sauce, and chocolate fondue for two! Reserve your table online.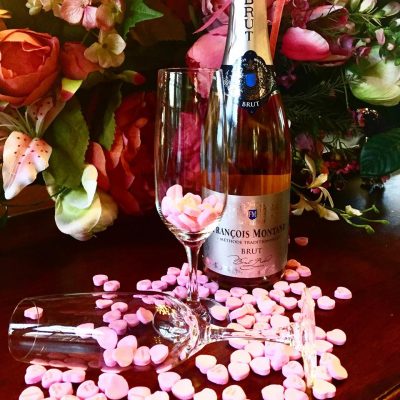 Celebrate Valentine's Day with your special someone at Goodstone Inn & Restaurant, winner of the OpenTable Award: 100 Most Romantic Restaurants in America 2017. Cost: $105 per person for the tasting menu (+$70 per person for an optional Champagne pairing), plus tax and service. You can also snuggle up with someone you love this Valentine's Day at Goodstone Inn & Restaurant and receive 25% off their standard rate! Includes breakfast Thursday morning between 8-10 a.m. Cannot be combined with any other package or promotion and is subject to availability. Please call Goodstone Inn at 540-687-3333 for further details and to book your place at Goodstone's table!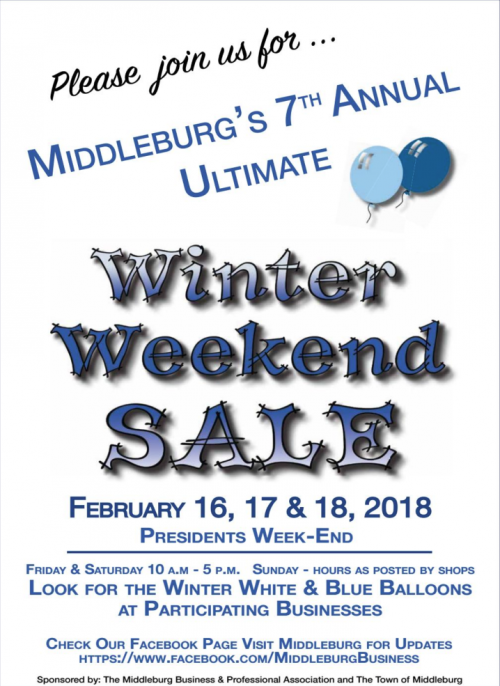 Please join us for Middleburg's 7th annual Winter Weekend Sale! Friday & Saturday 10 a.m.-5 p.m. Sunday hours as posted by shops. Look for the winter white and blue balloons at participating businesses. Check our Facebook page for updates. Sponsored by the Middleburg Business and Professional Association and the Town of Middleburg.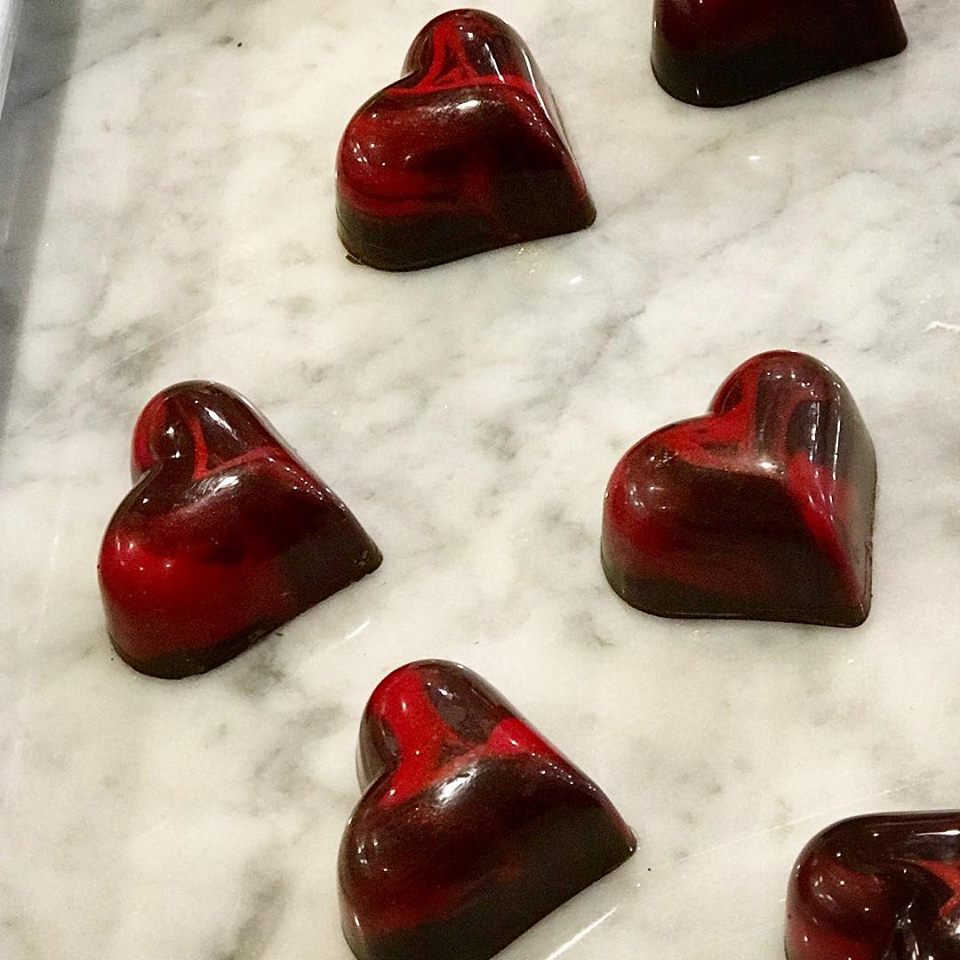 You know them from Greenhill's regular wine & chocolate pairings, but this coming Valentine's they'll be offering something extra special from Zoe's!
Zoe and Abby from Zoe's will be onsite 1-4 p.m. to pair four of their decadent truffles with Greenhill wines. Additional chocolates will be available to taste and purchase for that special someone!
Also upcoming
Remember to check our calendar for even more upcoming events!