— Check out our weekend guide to what's happening in Middleburg Feb. 21-23, including Art of the Piedmont, a Spanish and Portuguese wine tasting at Girasole, the Community Music School of the Piedmont's annual candlelight fundraiser, and more.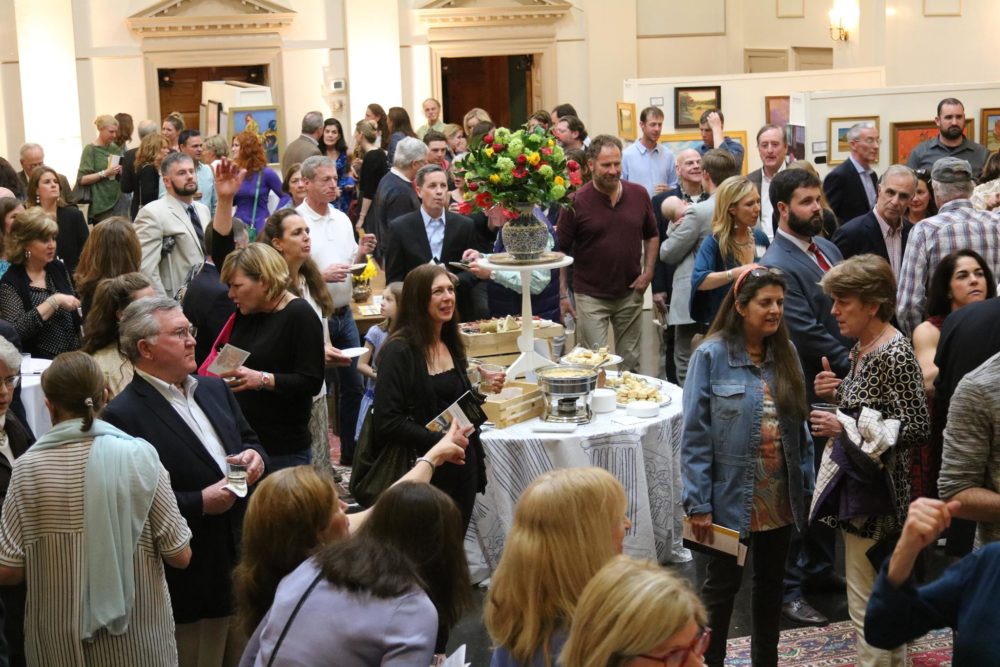 "Art of the Piedmont" at the Middleburg Community Center: Feb. 21 | 6-8 p.m.
Middleburg Montessori School will host its 9th annual "Art of the Piedmont" on Friday. Doors will open at 5 p.m. for VIP guests, and tickets are available at artofthepiedmont.org.
Field and Main will be catering this benefit event, which includes an open bar for all of the guests to enjoy while they bid on the beautiful work of talented local artists. Proceeds from the event will be split between the artists and Middleburg Montessori School, which has been an integral part of the community for 39 years. "Art of the Piedmont" continues to be critical to Middleburg Montessori School's ability to fulfill its mission, nurturing independence, and a love of learning to a diverse student body. We are so grateful for all of the community support and can't wait for another lovely event. We look forward to seeing you there!

Spanish & Portuguese Wine Tasting at Girasole: Feb. 23 | 3-5 p.m.
Join Girasole for this tasting of 15 wines from Iberian peninsula while enjoying Chef Patierno's antipasti! Hosted by Jason Bise of Winebow, you will be introduced to wines from Spain and Portugal.
At Girasole's wine tastings, they offer competitive retail pricing. Case and mixed-case orders also receive a 10% discount. Wines ordered are made available for pick-up generally within five days. The cost is $40 per person, exclusive of tax and gratuity. Call 540-253-5501 to make your reservation.

"Heart Strings – A Valentine Celebration" at Barton Oaks: Feb. 23 | 5:30 p.m.
Join the Community Music School of the Piedmont on Sunday, Feb. 9, at 5:30 p.m. at Barton Oaks for their 13th Annual Candlelight Concert featuring acclaimed string duo Ari Isaacman-Beck and Gwen Krosnick. Isaacman-Beck and Krosnick bring "high-octane, exuberant, brilliant music-making to audiences across the U.S., Europe, and Asia."
This concert is their sole, annual fundraising event and raises critically need scholarship and outreach funds for CMSP.
Visit piedmontmusic.org or call 540-592-3040 for more information. Purchase tickets at ticketleap.com.
Also this weekend
Upcoming events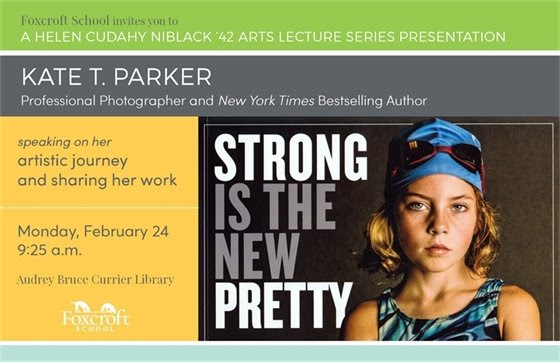 Kate T. Parker at Foxcroft School: Feb. 24 | 9:25 a.m.
The public is invited to hear Kate T. Parker, professional photographer and New York Times Bestselling author of "Strong is the New Pretty," speak about her artistic journey and share her work on Monday, Feb. 24, at 9:25 a.m. in the Audrey Bruce Currier Library at Foxcroft School.
There is no admission charge, but space is limited. Please call 540-687-4510 or email advancement@foxcroft.org for details and to reserve seating.
Parker's "Strong is the New Pretty" photo series has inspired Kate to launch a philanthropic arm of SITNP, partnering with organizations such as Girls on the Run, Girl Up, The Arthur Blank Family Foundation, Disney, Glam4Good, and The Bully Project by investing in children's health and education.
Parker has been named Foxcroft's 2020 Helen Cudahy Niblack '42 Arts Lecture Series Visiting Artist and Speaker.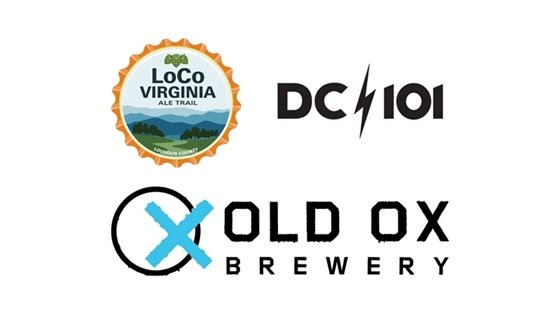 D.C. 101 Thirstday at Old Ox Brewery: Feb. 27 | 3-7 p.m.
Come meet Roche On Air and DC101 at Old Ox Brewery on Feb. 27th for their first Thirstday live broadcast of 2020!
Come for the rockin' tunes and great beer! $1 for every draft sold will be donated to the American Foundation for Suicide Prevention. Brought to you by Loudoun County's #LoCoAleTrail: +30 breweries and +300 beers on tap!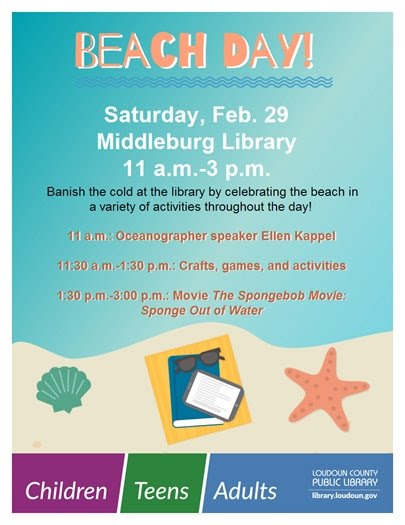 Beach Day at the Middleburg Library: Feb. 29 | 11 a.m.-3 p.m.
Banish the winter cold by celebrating the beach with a variety of activities throughout the day. Featuring oceanographer Ellen Kappel, "The Spongebob Movie," crafts, games and activities.
Also upcoming