— Check out our weekend guide to what's happening in Middleburg Feb. 14-16, including Middleburg's annual winter sale, and more.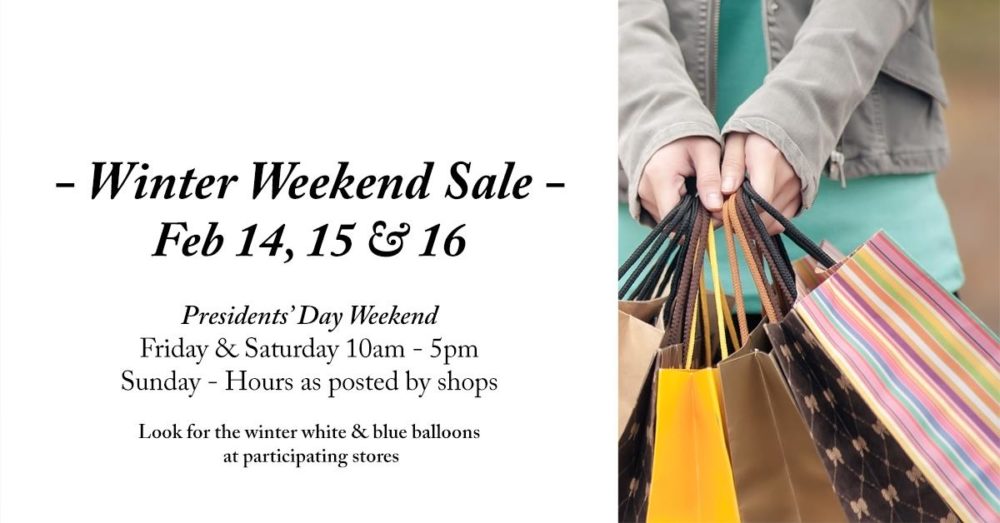 Middleburg's Winter Weekend Sale: Feb. 14-16
Please join us for Middleburg's annual Winter Weekend Sale! Friday & Saturday from 10 a.m.-5 p.m. Sunday hours as posted by shops. Look for the winter white and blue balloons at participating businesses. Check our Facebook page for updates.
Sponsored by the Middleburg Business and Professional Association and the Town of Middleburg.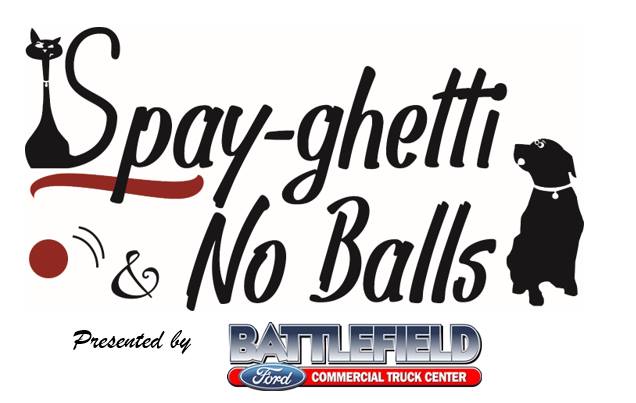 Middleburg Humane Foundation Spayghetti (No Balls) Dinner at Barrel Oak Winery: Feb. 15 | 6-9 p.m.
This event supports Middleburg Humane's Trap-Neuter-Return (TNR) program run by MHF's Community Cat Coordinator, Ashley. In 2019 alone, she TNR'd nearly 450 cats, which equates to the prevention of 2,640 kitten from joining the feral cat community. Her goal in 2020 is 500 cats, so let's ensure she has all the support possible to meet that goal! Purchase tickets at networkforgood.com.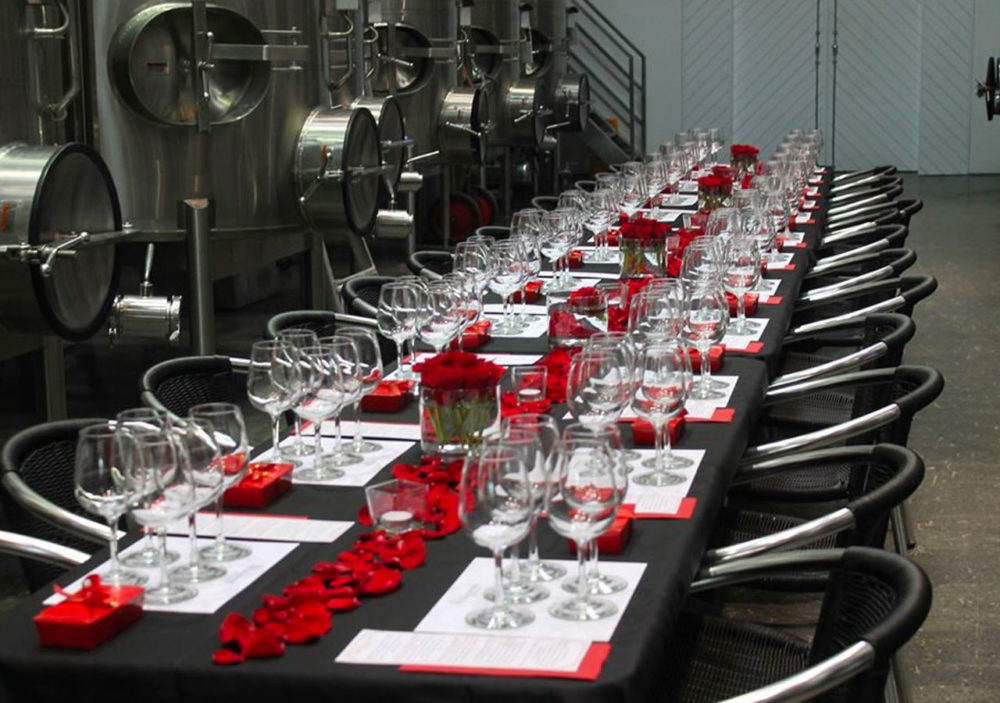 "For the Love of Wine & Chocolate" at Boxwood Estate Winery: Feb. 15 & 16
Celebrate Valentine's Day with Boxwood Estate Winery! Enjoy Boxwood wines paired with assorted truffles. Cost: $27.50 per person. Purchase tickets at cellarpass.com.
"It's All About Love!" at Emmanuel Church Parish House: Feb. 16 | 3 p.m.
Two superb singers will warm our hearts with ageless love songs! Join us at the Parish House as bass James Shaffran and soprano Mary Shaffran sing timeless duets and St. Valentine's Day favorites. Reserve a seat at 540-687-6297. $10 suggested donation. Refreshments served.
Also this weekend
Upcoming events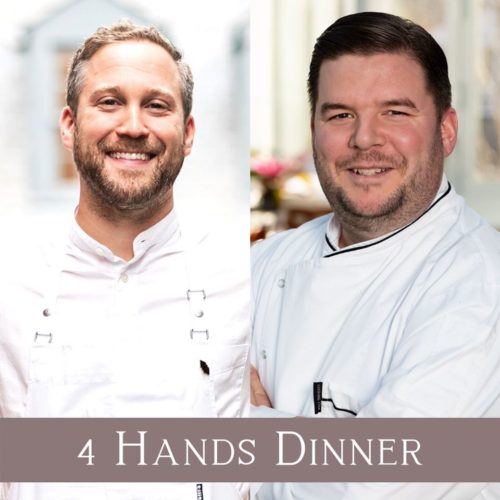 Special 4 Hands Dinner at Goodstone Inn & Restaurant: Feb. 19 | 6-9 p.m.
Join Goodstone for a special "4 Hands Dinner" featuring Johnny Spero from Reverie and Goodstone Executive Chef Jan Van Haute. Tickets available via 540-687-3333. View the "4 Hands Dinner" menu at goodstone.com.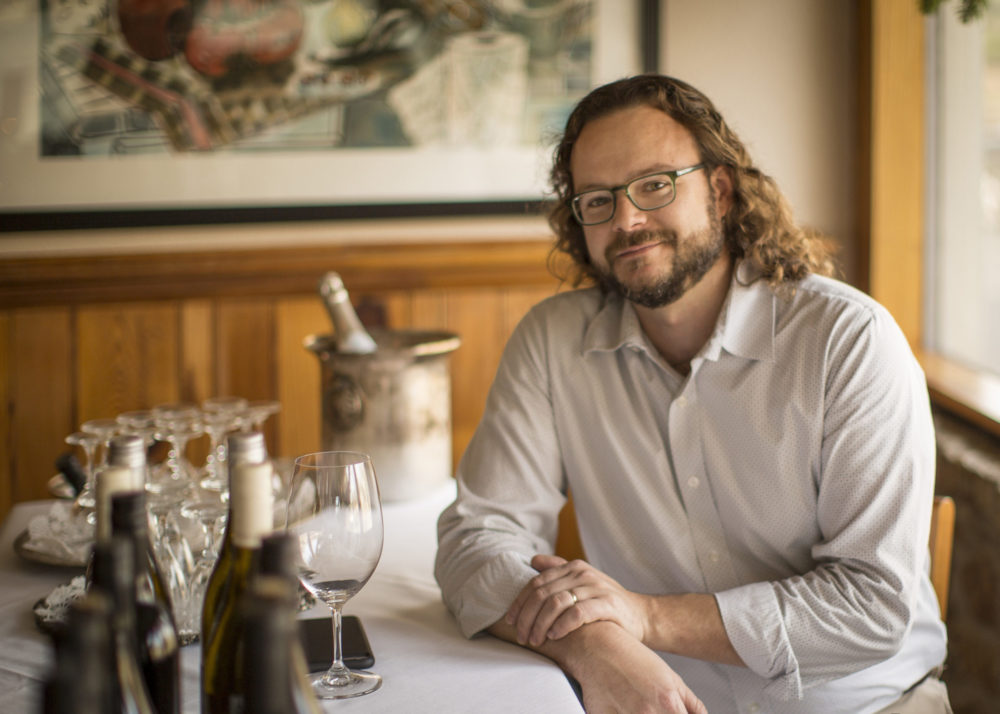 Spanish & Portuguese Wine Tasting at Girasole: Feb. 23 | 3-5 p.m.
Join Girasole for this tasting of 15 wines from Iberian peninsula while enjoying Chef Patierno's antipasti! Hosted by Jason Bise of Winebow, you will be introduced to wines from Spain and Portugal.
At Girasole's wine tastings, they offer competitive retail pricing. Case and mixed-case orders also receive a 10% discount. Wines ordered are made available for pick-up generally within five days. The cost is $40 per person, exclusive of tax and gratuity. Call 540-253-5501 to make your reservation.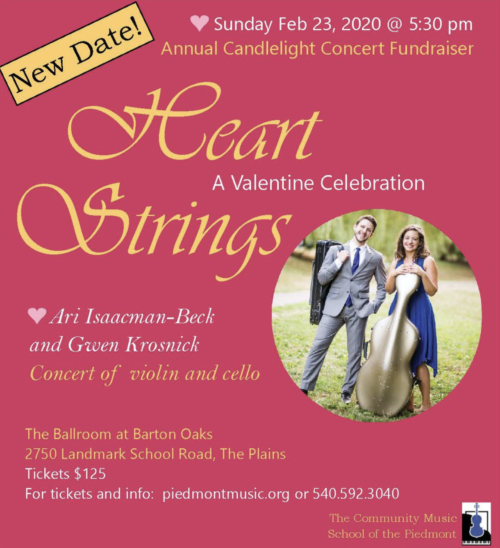 "Heart Strings – A Valentine Celebration" at Barton Oaks: Feb. 23 | 5:30 p.m.
Join the Community Music School of the Piedmont on Sunday, Feb. 9, at 5:30 p.m. at Barton Oaks for their 13th Annual Candlelight Concert featuring acclaimed string duo Ari Isaacman-Beck and Gwen Krosnick. Isaacman-Beck and Krosnick bring "high-octane, exuberant, brilliant music-making to audiences across the U.S., Europe, and Asia."
This concert is their sole, annual fundraising event and raises critically need scholarship and outreach funds for CMSP.
Visit piedmontmusic.org or call 540-592-3040 for more information. Purchase tickets at ticketleap.com.
Also upcoming