16 Things to Do This Weekend in Middleburg, Virginia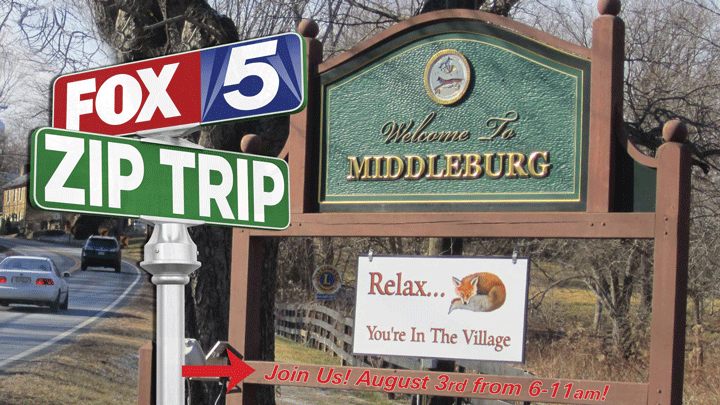 Known for its rich history, boutique shops and world-renowned equestrian scene, the iconic town of Middleburg will share its story with the greater Washington, D.C. region on Aug 3 when Fox 5 broadcasts live from the town's historic streetscape.
Participate in the live broadcast and show support for the town during this exciting opportunity happening from 6-11am on S. Madison Street!
Meet Fox 5 anchors Allison Seymour and Tony Perkins as well as Fox 5 weatherman Tucker Barnes, enjoy free samples from Dunkin Donuts and Popcorn Monkey, register to win a 2019 Acura TLX provided by Washington Area Acura dealers and visit with local nonprofits.
During the morning, scheduled guests include Middleburg Humane Foundation, Mayor Bridge Littleton, Red Fox Inn & Tavern's culinary director, chefs from Salamander Resort & Spa and Goodstone Inn & Restaurant, Cana Vineyards' winemaker, Foxcroft School's field hockey team, students from the Middleburg Community Charter School, Police Chief AJ Panebianco, Salamander Resort's precious pony Cupcake and more!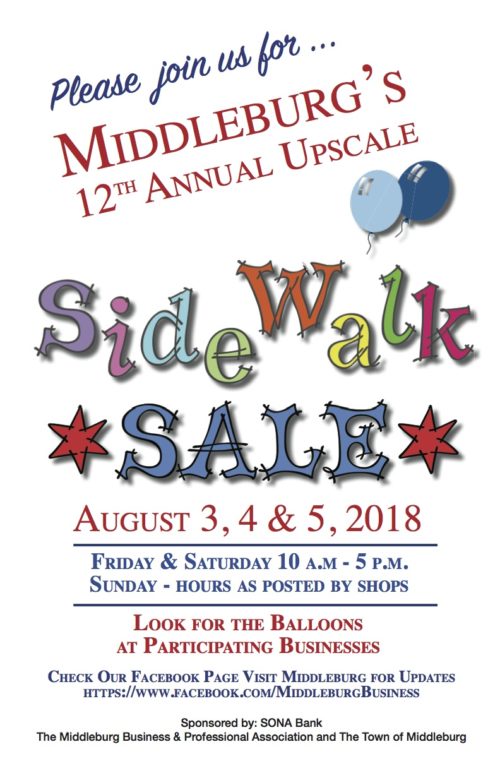 Hunt for some wonderful bargains for yourself and your loved ones this weekend while experiencing the small town charm of Middleburg during our 12th annual Sidewalk Sale on Aug. 3-5! The sale will be held Friday and Saturday from 10 a.m.–5 p.m. and Sunday as posted by shops.
The sale coincides with Virginia's tax-free weekend. From Aug. 3-5, you can buy qualifying school supplies, clothing, footwear, hurricane and emergency preparedness items, and select energy-efficient products without paying state and local sales taxes on those items. You can find out more about what items qualify for the tax exemption here.
You can also enter a raffle for a gift basket with a receipt showing proof of purchase during the sale from a participating store.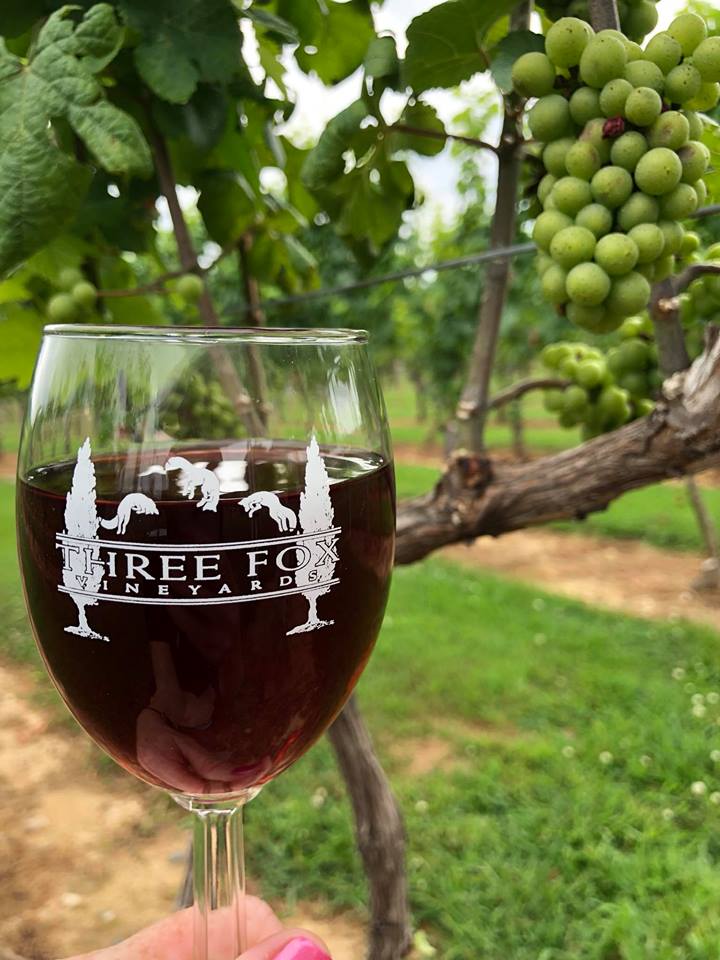 Bring your favorite dog companion. Prizes for the Best Dressed, Owner/Dog Look-alike, Best Vino Dog and Best Trick. Contest begins at 2:30 p.m. Plus, music by Mixin' it Up, food by Balsamo's Pizza Oven, and merchandise from Paws Go and Rodan + Fields.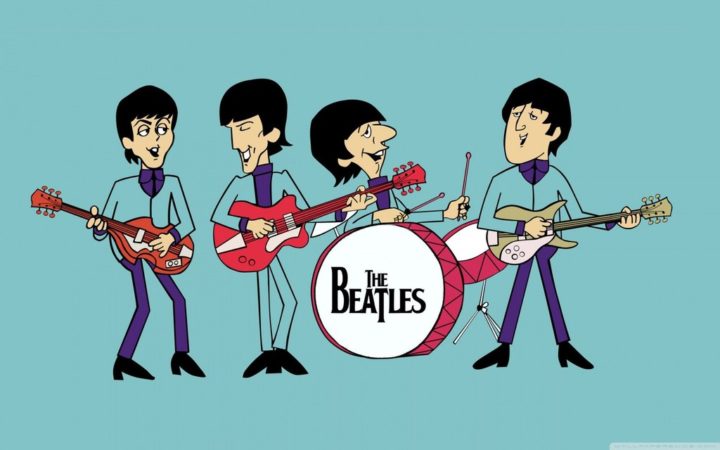 Local musician Ray Leone presents a fun-filled hour of Beatles and 1960s "bubblegum" music along with fun era-dancing and music trivia for kids and adult Beatles fans. For all ages.
Also this weekend
Upcoming events
Learn the culture and history of taiko drumming with a fun-filled, interactive drumming performance. Sponsored by the Loudoun Library Foundation. Space may be limited. For all ages.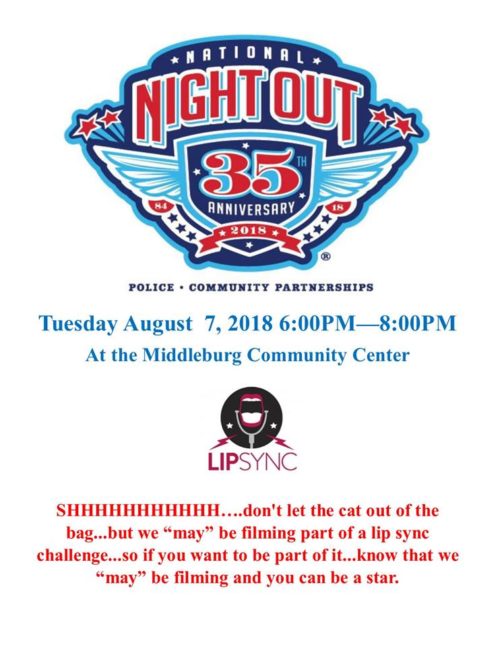 The Middleburg Police Department and the Middleburg Community Center are joining in celebrating the National Night Out! There will be food, entertainment, music, demonstrations, prizes, games and much more! Also, the Middleburg Police Department "may" be filming that day and you could be in it.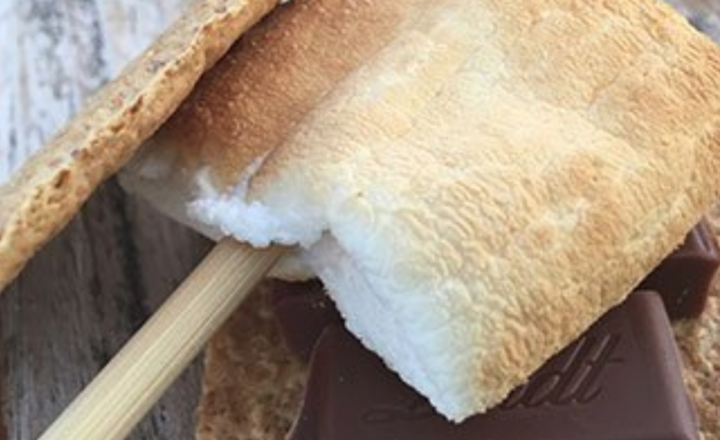 Happy National S'mores Day! Salamander Resort & Spa is recognizing this popular campfire gooey treat by offerings s'mores kits at half-price all day! Each kit is built for two people to be enjoyed at one of Salamander's outdoor fire pits and includes a Lindt chocolate bar, graham crackers and of course, marshmallows. For more information, please call 540-326-4070.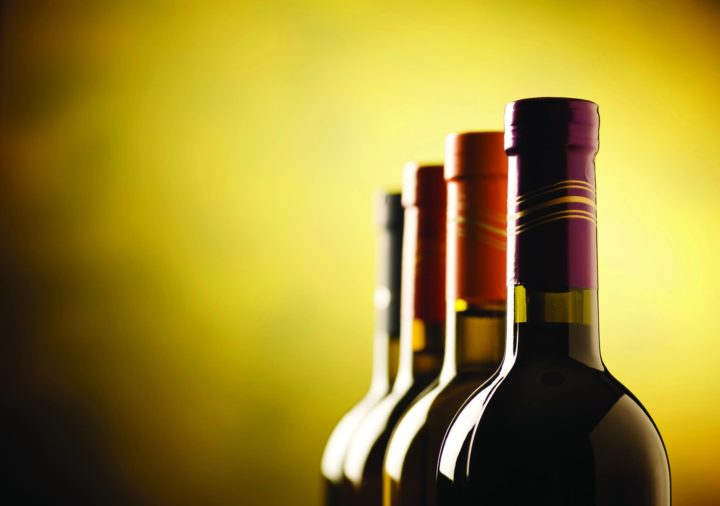 Stop by Salamander Resort & Spa's pop-up wine shop and stock up your wine cellar! You will be able to purchase from an exclusive wide-selection of domestic and international wines. For more information, please call 540-326-4070.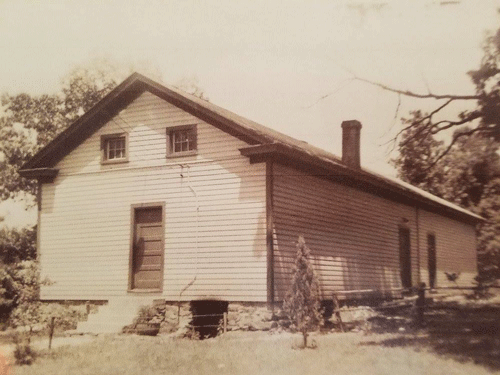 A gospel concert fundraiser for Willisville, titled "The Path Through WIllisville with Carol Lee," will take place on Aug. 11 at Buchanan Hall.
The Mosby Heritage Area Association has partnered with the residents of Willisville to have the village added to the National Register of Historic Places. Freedmen founded Willisville in southwestern Loudoun County after the Civil War and it is one of the best-preserved villages of its kind. These African-American communities represent a significant part of Virginia's history, and Willisville would be among the first in the Commonwealth to receive National Register designation.
The final application for its addition to the register must include a well-researched and documented survey of the village's 15 residences, former schoolhouse and country store, and its Methodist Church. Mosby Heritage Area Association is campaigning to raise $15,000 to fund the professional historical research, facilitate the process, and complete the application.
Join them and the citizens of Willisville for a gospel concert featuring music, food, and refreshments. Performers include: The Gospel Tones of Mt. Olive Baptist Church, The Voices of Agape United Methodist Church, and Sistah of Praise of Middleburg.
Refreshments and light fare will be served. Donations will be accepted to help Willisville reach its goal!
To make a donation, call 540-687-6681 or click here.
Also upcoming
Remember to check our calendar for even more upcoming events!