20+ Things to Do in Middleburg This Weekend
— We're kicking off the weekend with the best sale of the season in Virginia's hunt country, our annual Summer Sidewalk Sale. Find out more about the sale, plus Twilight Tastings at Salamander Resort and more in our latest weekend guide.
Hunt for some wonderful bargains for yourself and your loved ones this weekend while experiencing the small town charm of Middleburg during our 13th annual Sidewalk Sale on Aug. 2-4! The sale will be held Friday and Saturday from 10 a.m.–5 p.m. and Sunday as posted by shops.
The sale coincides with Virginia's tax-free weekend. From Aug. 2-4, you can buy qualifying school supplies, clothing, footwear, hurricane and emergency preparedness items, and select energy-efficient products without paying state and local sales taxes on those items. You can find out more about what items qualify for the tax exemption at tax.virginia.gov.
You can also enter a raffle for a gift basket with a receipt showing $50+ proof of purchase during the sale from a participating store.
This event is sponsored by Sonabank, the Town of Middleburg and the Middleburg Business and Professional Association.
Visit visitmiddleburgva.com/summer-sidewalk-sale for more information, including a list of participating stores.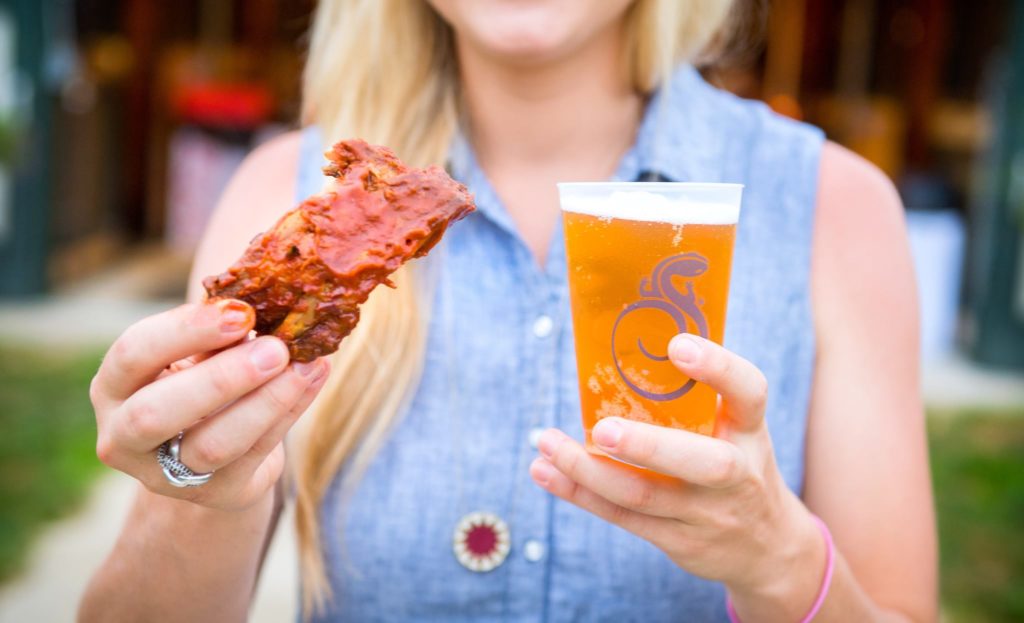 Save the date for Salamander's annual Twilight Tastings celebration of locally brewed beer and blended wines. Their beautiful equestrian center will be filled with 20 different wineries, breweries and whiskeys ready for tasting from Port City Brewing, Greenhill Winery & Vineyards, Stone Tower Winery, Escutcheon Brewing Co., Catoctin Creek Distilling, and so much more.
In addition to the refreshing libations, this much-anticipated celebration returns with the Salamander culinary team's delicious offerings including BBQ baby back ribs, country-style mac & cheese, exquisite desserts and so much more, as well as live entertainment so you can dance under the stars.
$85 all-you-can-enjoy beverage tastings and food. $45 all-you-can-enjoy food. Refunds up to 7 days before event. Get your tickets here!
Come out and enjoy the cars, Middleburg Tobacco cigars, Old Bust Head beer, Blue Valley Vineyard and Winery wine, Muggers BBQ, and Moo Thru ice cream. If you arrive in a car-show-quality car, you receive free entry!
Use oils to detect individual aromas and enhance your wine tasting experience. Led by Boxwood's WSET certified educators. All ticket sales will include an enhanced full tasting experience and a take home packet.
Also this weekend
Upcoming events
The Middleburg Police Department and the Middleburg Community Center are joining in celebrating Middleburg's annual National Night Out.
There will be food, entertainment, music, demonstrations, prizes, games and much more!
Click here for details.
Middleburg Community Center's Doc Saffer Summer Series presents the Cardboard Regatta and late swim.
Build a boat out of cardboard and race your friends down the pool, have a pizza dinner in the park while playing with adoptable dogs from Middleburg Humane Foundation, or have your face painted while eating an ice cream from MooThru!
Event Timeline:
5-5:30 p.m.: Pizza in the park
5-8 p.m.: Middleburg Humane Foundation adoptable doggies in the park
5:30-6 p.m.: Cardboard Regatta
5-8 p.m.: MooThru ice cream truck, bounce house obstacles, face painting and a DJ
6-8 p.m.: Free late swim
This event is free and open to the public. Please register your boat prior to the event if your children plan on participating.
Contact: info@middleburcommuntycenter.com or 540-687-6373 to register your boat. Please provide the boat name and the name and ages of the children participating.
Join Rutledge Farm for a high-performance eventing clinic with PanAm Games gold medalist and Olympian Boyd Martin!
This clinic will offer the following 75-minute training sessions (limited to 4-6 riders):
8:30-9:45 a.m.: Advanced, Intermediate and Preliminary
10:15-1:30 a.m.: Training
Noon-1:15 p.m.: Novice
2:45-4 p.m.: BN/N
4:30-5:45 p.m.: Beginner Novice
Sessions will begin with 15-20 minutes of flatwork focused on adjustability for over-fences work. Riders will move from there to over-fences work in the arena (or grass) with heights and questions appropriate to all levels; eventually incorporating related jumping lines. The sessions will culminate with some competition-style questions and XC lines, though these exercises will be done predominately in an arena setting. If decision is made to move part of the clinic to grass, riders will be notified.
Cost is $200 per rider, and $20 per auditor. To register for this clinic and other opportunities from Rutledge Farm, visit rutledgefarm.com/clinics.

On Saturday, Aug. 10, Cana will be conducting a very special library tasting of some of their earliest vintages. They are releasing a small lot of Cana favorites for an exclusive, small-group wine tasting and discussion. Wines will be paired with a delicious charcuterie plate.
Featured wines include:
2012 Barbera
2012 Cabernet Franc
2012 Le Mariage
2010 Tempranillo
2013 Norton
There are three tasting sessions on Aug. 10: 11:30 a.m., 2 p.m. and 4:30 p.m. Each seating has only 20 seats, so book soon! After the tasting, you will have the opportunity to purchase these special library wines. Very limited quantities are available.
Tickets are $35 per person ($30 for Harvest Club members). You can purchase tickets at canavineyards.com.
Join Greenhill Winery on Saturday, Aug. 10, for a summer pig roast! Tickets are $45 per person and include food prepared by Hog Wild Catering, music by the Short Hill Mountain Boys and a glass of wine of your choice! Kick back and enjoy summer overlooking the pond and rolling hillside at Greenhill's historic club house.
For more information, please contact Greenhill Event Manager Brittany Neilan at brittany@greenhillvineyards.com.
Purchase tickets at greenhillvineyards.com.

Also upcoming
Remember to check our calendar for even more upcoming events!