11 Things to Do This Weekend in Middleburg, Virginia
— Our end-of-the-week picks for Aug. 17-19, including dinner and a dive-in movie at the Middleburg Community Center, an Albariño Wine Release Party at 50 West and a Legends by Lanternlight walking tour in Berryville.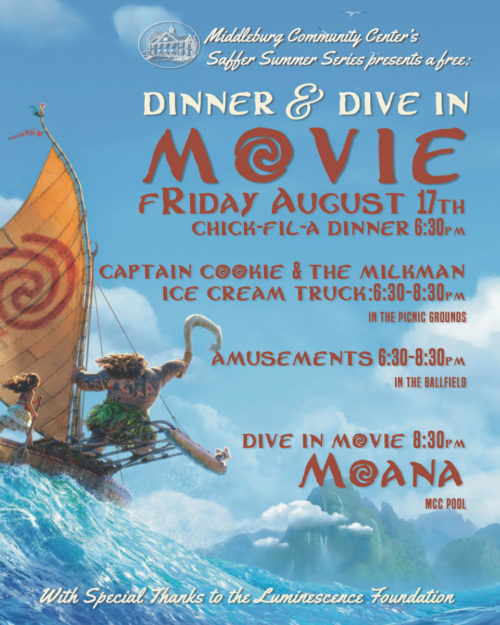 Join us for MCC's final summer event! Chick-fil-a dinner at 6:30 p..m, Captain Cookie and the Milkman Ice Cream Truck from 6:30-8:30 p.m., various amusements in the ball field from 6:30-8:30 p.m., and closing with a showing of "Moana" poolside at 8:30 p.m.! This event is free and open to the public, and made possible by the Luminescence Foundation.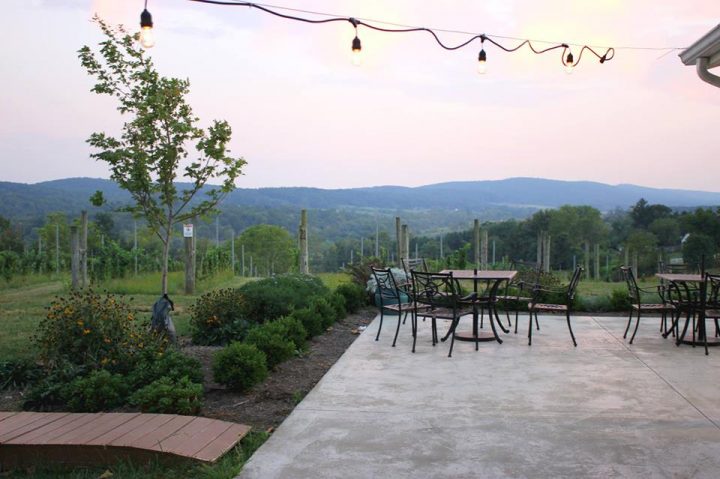 Join us on August 18 for 50 West's Spanish-themed wine party as they release their 2017 Albariño. Enjoy live music, authentic Spanish cuisine, and a special Spanish wine bar. They are staying open until 8 p.m. to celebrate!
Since Albariño is a notable grape of Spain, they have created a special Spanish wine tasting bar for the occasion. The Spanish wine bar will feature Painous Brut Cava, 2017 50 West Albariño and 2012 Burgo Viejo Rioja Crianza. A $5 tasting fee applies.
Enjoy live music by  Laurence McKenna from 1:30-4:30 p.m. and Spanish guitar from 6-8 p.m.
The food truck Paella Perfecta, a little corner of Spain right in the Shenandoah Valley, will be on-site from 1-7:30 p.m. Their offerings include Tortilla Española, Paella Perfecta Signature Paella and Vegetarian Paella.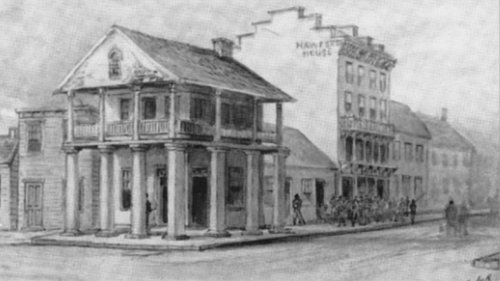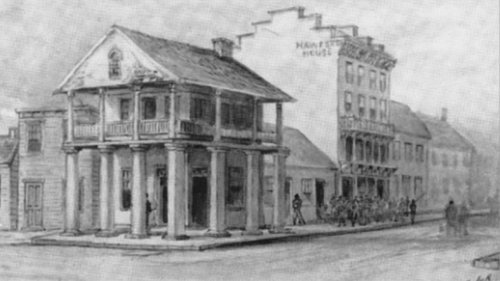 Partnering with the Clarke County Historical Association, the members of the Mosby Heritage Area Interpretive Group, in a twilight-lanternlight walking tour, will bring alive the memorable experiences of Berryville during the American Civil War through costumed first-person interpretations in the historic downtown. Learn how our preserved landscape still tells us stories.
The program will start at 7:30 p.m. at the Clarke County Historical Association. Participants will view the Civil War experience of Berryville and how the war affected life in the Shenandoah Valley. The period-dressed Mosby Heritage Area Interpretive Group will offer their story-telling ability against the backdrop of historic Berryville, featuring stories of Clarke County's commissioner to the Virginia Secession Convention, the visits of two famous Civil War generals, Mosby's Wagon Train Raid in Berryville, and the story of Eugene Ferris, a Medal of Honor recipient from his days of fighting Mosby's Rangers.
Tickets are $15 for adults and $8 for students and can be purchased in advance or at the door. Walking is involved; dress comfortably. For more information: 540-687-6681 or kpawlak@mosbyheritagearea.org.
This program is sponsored jointly by the Mosby Heritage Area Association and the Clarke County Historical Association.
Also this weekend
Upcoming events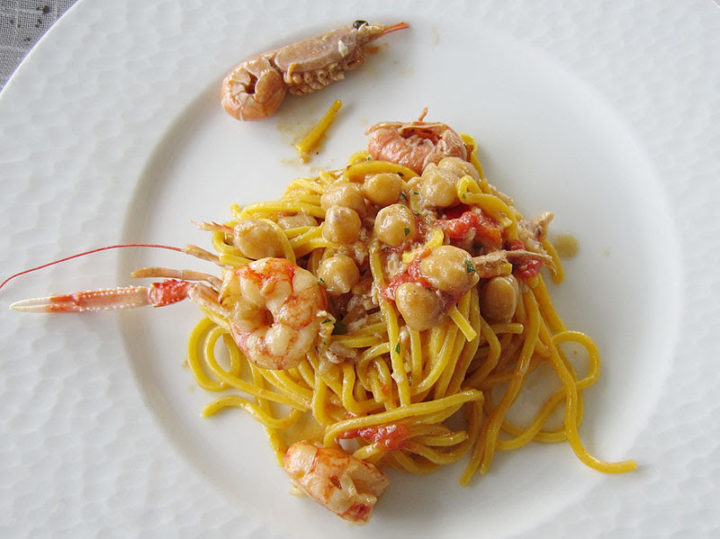 Here's an exceptional opportunity to learn about and taste the dishes of Le Marche. Lydia's relatives, Paola Alessandroni and her daughter Marta, will host a cooking class at Girasole.
Many from Lydia's tour groups to Italy will know Paola and Marta as the groups stayed and dined at their bed and breakfast, called an agriturismo in Italy. On their property, they grew their own food, raised livestock, cured meats, and prepared delicious, authentic dishes from the region that stretches along the Adriatic coast. The undulating hills of its interior are rich farming terrain and only sparsely peppered with market towns and one-street villages. The land is dotted with small picturesque cities like Urbino, an UNESCO world heritage site.
Since the time of the ancient Romans, many different cultural and political factors have shaped the character of the Marche. Both the landscape and the gastronomic traditions of the Marche are a reflection of the region's long history.
The influence of the neighboring regions and the proximity of both the mountains and the sea give Le Marche region a unique blend of the best of Italian flavors. Join us for the unique opportunity to learn about and taste the cuisine of this often-overlooked region of Italy without leaving Virginia! The cost is $95 per person, exclusive of tax and gratuity and includes dinner and wine pairings. To make a reservation, please call 540-253-5501.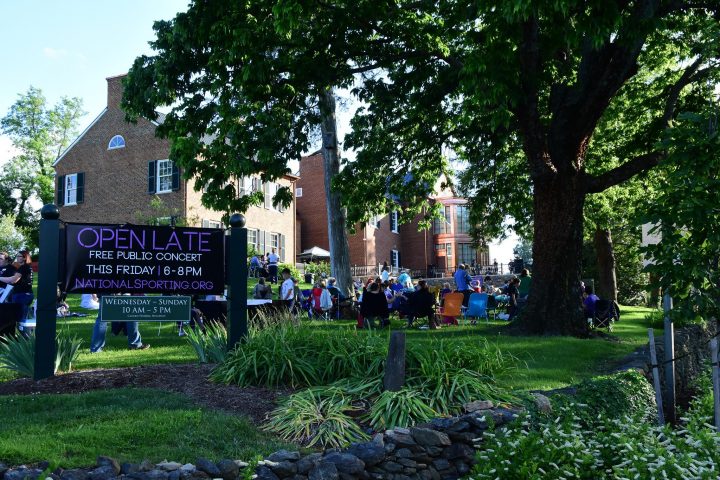 Join us for the "Open Late" summer concert series at the National Sporting Library & Museum. Bring a picnic blanket and your dancing shoes for a fun-filled evening of music by Piedmont Symphony Orchestra. Concerts are FREE and open to the public, and you can take advantage of free museum admission at the same time!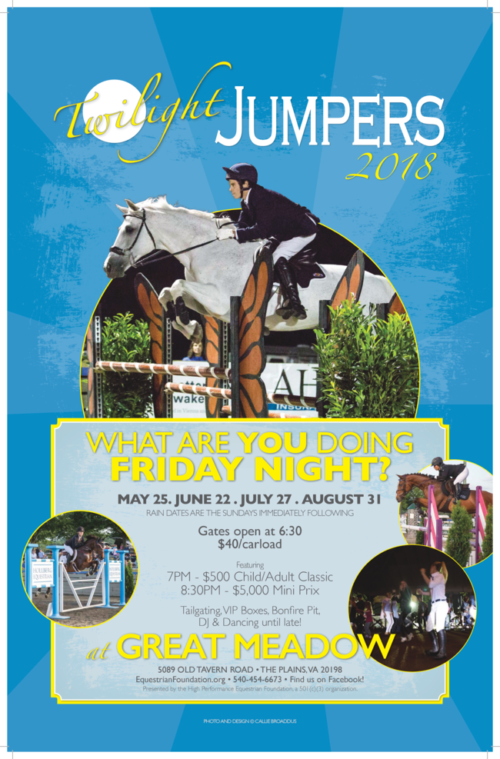 Twilight Jumpers at Great Meadow is an evening event held on a series of Friday nights under the lights at Great Meadow. This will be the last Twilight Jumpers of 2018, so don't miss out!
Modeled after Great Meadow's highly successful Twilight Polo event, Twilight Jumpers offers two invitational classes each night. Proceeds benefit the nonprofit High Performance Equestrian Foundation.
Gates open at 6:30 p.m. The first class ($500 Child/Adult Amateur Class at 1.05m) begins at 7 p.m. The second class ($5,000 at 1.30m) will start at 8:30 p.m. The class size is limited to 20 competitors, by invitation only. The evening features top competition, intense tailgating, and dancing in the pavilion after the competition.
Whether you want to compete, reserve a rail side box for 6, tailgate, or just picnic on the grass for $40/carload, it's a great way to support a worthy nonprofit organization and enjoy the show jumping at Great Meadow!
Also upcoming
Remember to check our calendar for even more upcoming events!