Middleburg's Weekend Guide: April 7-9, 2017
— There are always so many great events happening in Middleburg, and this weekend is no exception. You can meet Civil War author Eric Buckland, enjoy (for free!) Middleburg Academy's spring performance of "Godspell," go shooting with The Hill School Alumni Association, attend an auction for the Side Saddle Chase Foundation at Greenhill Winery & Vineyards (complete with food prepared by the Side Saddle Café) and more. Let us know what you did this weekend by sharing your favorite #MiddleburgMoment with us!
History buffs will take delight in this event! Meet Eric Buckland, author of five books on Mosby's Rangers, a Civil War unit that was very active in Loudoun and Fauquier counties. Learn the stories behind the men and their adventures, and enjoy an in-depth discussion and book signing with the author. For more information, please call 540-326-4060.
Richard Giersch will be playing hits from the 60s, 70s and 80s. Also, the Frenchman Food Truck will be serving French cuisine with a southern flare!
Enjoy your favorite 50 West wines while listening to David Davol!
It's time to plant, prune, prepare beds and care for your lawn. Join Executive Chef Ryan Arensdorf in Salamander Resort & Spa's culinary garden as he demonstrates how and what he plans for the season for a special hands-on class. $79 per per person. For reservations, please call 540-326-4070.
Spend your Saturday afternoon discovering a new talent or honing your skills in a new way, under the direction of artist Mary Jennings. Choose one theme for the day; first guest to sign up determines what class will be offered. Two-person minimum. For reservations, please call 540-326-4060.
Couples will enjoy an exciting class guided by a ballroom expert for a lesson on various styles of ballroom dancing. Learn all the right steps and spend the evening having a "ball." $30 per couple. For reservations, please call 540-326-4060.
The Wakefield Auction is their biggest fundraiser and most entertaining social event of the year. This year, the theme is "Oh, the Places We'll Go," celebrating the true mission of the school — the students and their journey of developmental and educational discovery from PreK through 12th Grade.
Join Middleburg Academy for their spring musical. Admission to the public is free.
Vow to Wow! Learn new ideas on how to "wow" your guests on your big day. Our stylist will guide you through how-to execute the latest trends and must-have up-dos for when you say "I do." $25 per person. For reservations, please call 540-326-4055.
Come join the Hill School Alumni Association for their 6th Annual Sporting Clay Shoot! Registration starts at 12:30 p.m. Shoot starts at 1:30 p.m. Teams of 5 with 50 targets (sporting clays) per person. If you don't have a team, they will place you on one. $75 per person. Space is limited to 50 people (10 teams). Light lunch will be provided. Please RSVP to Lisa Patterson at alumni@thehillschool.org or 540-687-5897. Prizes awarded for high score and runner-up: Lady, Gentleman, Senior (over 65), Junior (under 18), Team, Alumni, Hill Parent – Lady, Hill Parent – Gentleman, Hill Student, Hill Faculty/Staff.
Sip your favorite 50 West wines while listening to Jason Masi!
Learn how to paint a "Sunflower Sipper" in the Thirsty Fox Lounge. Click here to register. Also, the Frenchman Food Truck will be serving French cuisine with a southern flare!
You're invited to the 3rd Annual Wine Tasting Event to benefit the Side Saddle Chase Foundation. Sip some wine, bid on auction items and participate in their raffle!
Enjoy delicious catering by Middleburg's Side Saddle Café, including the finest pasture raised meats straight from their farm, Fields of Athenry, and a wide assortment of cheeses, vegetables and desserts. Roast seasoned lamb and salmon with cucumber salad are just two of the several wonderful menu items that will be offered at the event.
The 3rd annual wine tasting event celebrates the Mrs. George C. Everhart Memorial Side Saddle jumping and flat chases which will take place during the 51st running of the Loudoun Point-to-Point at Oatlands Historic House in Leesburg, Virginia. The Loudoun chases are included in the OVS │Oehme, van Sweden Perpetual Trophy Series.
Tickets are $45 each. Purchase yours here.
Next week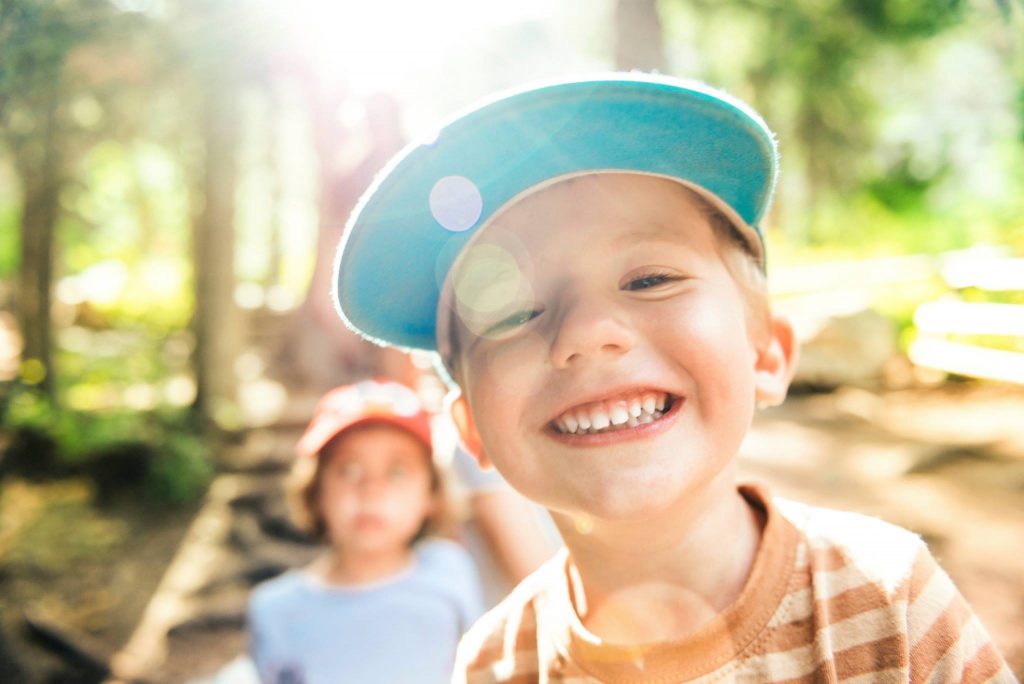 Come and enjoy Camp Salamander on spring break. Every day has its own fun and unique theme.
Monday: Ahoy Mateys! Learn how to be a pirate by searching for gold, creating your own treasure map and building a cardboard pirate ship.
Tuesday: Nutty about Nature Day- Discover and learn about nature with nature scavenger hunts and build your very own bird house.
Wednesday: Rock & Roll Day- Do you love to sing and play music? Freeze dance, guitar lesson.
Thursday: Super Hero Day- Save the day and become a super hero by creating your own super hero cape, make your way across a daring obstacle course and a variety of pool games that require super powers.
Friday: Track and Field Day- Come earn yourself a Gold medal. Play in sports and competitions that will work up a sweat and after you can cool down with a delicious ice cream sundae.
$100 per child per day (includes lunch). 2-hour and half-day options also available. Ages 4 to 10 years old. For reservations, please call 540-326-4060.
This American Daffodil Society-accredited horticultural competition will amaze you. View thousands of daffodils of all sizes, colors, and forms, posed and submitted by amateur daffodil growers. All amateur growers are invited to exhibit. There will also be artistic arrangement divisions to enter.
Join the Middleburg Business and Professional Association for our monthly networking event, hosted by Salamander Resort & Spa. Free for members, $10 for non-members.
Enjoy a fun way to paint and create your own original piece of work while sipping on delicious local wines. Two-person minimum. $85 per person, ages 21 and up. For reservations, please call 540-326-4060.
It's National Grilled Cheese Day! Enjoy FREE sandwiches in the Middleburg Community Center's Terrace Room! They will have 3 types of grilled cheese/bread combos, chips and a drink for all participants. Please call 540-687-6375 to RSVP by 4/10. All ages welcome!
Each week, NSLM's Clarice & Robert H. Smith educator or museum curators will give attendees a personalized sneak peek at traveling exhibitions, permanent collections, and the fascinating stories behind the works in the museum's art collections. No two tours are alike, so come back for more! Reservations are not required and admission is free. Bring your friends! Gallery talks are every Wednesday at 2 p.m.
Macaroni and cheese is an after-school favorite. Learn tips to making it on your own as well as tricks to make it extra special from Salamander Resort & Spa Executive Chef Ryan Arensdorf. $79 per child. Ages 7-15. For reservations, please call 540-326-4070.
Come out and bring the whole family and try your luck in a good old fashioned game of classic style BINGO. For more information, please call 540-326-4060.
Upcoming Events
Grab your smart phone and join a team to find the egg-filled caches hidden throughout the property. The first person to reach the caching station wins the grand prize! $45 per team. For reservations, please call 540-326-4060.
Join us at the bookstore, talk with Tony in person and get your personalized copy of "A Tale of Two Navies: Geopolitics, Technology, and Strategy in the United States Navy and the Royal Navy, 1960-2015."
Spend Easter with the family in the perfect country setting. Harrimans will offer its full brunch buffet with additional seasonal treats, free-flowing mimosas, unlimited soft drinks and juices, as well as special surprises for the children including a visit from the Easter bunny. $65 per person, $40 per child. For reservations, please call 540-326-4070.
Enjoy an unforgettable Easter with your family while enjoying a delicious brunch and sweet and savory holiday favorites. The brunch festivities also will feature an extravagant dessert display, free-flowing mimosas, children's buffet, make-your-own keepsake designing station and a photo opportunity with the Easter bunny. $98 per person, $40 per child. For reservations, please call 540-326-4070.
Enjoy a three-course brunch with a menu that includes carrot ginger bisque, fried green tomato benedict, five-layer chocolate cake and more. The cost is $38 per person or $15 each for children under 10. Reserve your table online or call the Red Fox at 540-687-6301.
Seatings are by reservation only and begin at noon. The four-course menu includes rabbit terrine, burrata and iberico, seared pheasant, carrot cake and more. Limited seatings available, so call 540-687-3333 to make your reservations today!
The Middleburg Spring Races feature top thoroughbred race horses being tested over one of the oldest courses in Virginia, the historic steeplechase course at Glenwood Park in Middleburg, Virginia. Crowds have been gathering here for decades to take in the excitement of steeplechase racing over hurdles and timber. Tailgate spaces abound, making this a great way to enjoy a spring afternoon. Purchase your tickets here.
Find more upcoming events on our calendar.