Middleburg's Weekend Guide: April 21-23, 2017
— The Middleburg Spring Races are almost here, and we couldn't be more excited! We hope you'll join us at Glenwood Park for an amazing race day at Virginia's oldest steeplechase racing event. Also not-to-be-missed this weekend: the opening of the Andre Pater exhibit at the National Sporting Library & Museum, the kick-off of the Concert on the Steps at the Middleburg Community Center and "The Addams Family" at Foxcroft School. Here's our list of what's going on this weekend:
Join us April 21 for the opening of the museum's retrospective exhibition, "Andre Pater: A Matter of Light." The bold and vibrant compositions of contemporary sporting artist Andre Pater (Polish-American, b. 1953) are often compared to those of the great 20th-century British sporting artist Sir Alfred Munnings.
"Go beyond the mere image, and the painting becomes a 'matter of light,'" notes sporting art authority and National Sporting Library & Museum Board Member Lorian Peralta-Ramos of Pater's work. "Horses, colorful jockeys' silks, hounds, and cattle are all textures and as surfaces, each have their own particular reflective properties."
The retrospective exhibition and accompanying catalog present an in-depth analysis of Pater's mastery of the use of light and insightful understanding of animal anatomy and behavior.
NSLM members are invited to a reception and artist talk on April 21 at 6 p.m., with an exhibition tour scheduled for 6:30 p.m. RSVP to info@nationalsporting.org or 540-687-6542 ext. 4.
The museum will also be hosting "Coffee with the Curator," sponsored by Middleburg Common Grounds, on April 22, starting at 10 a.m. NSLM invites members of the public to celebrate its latest exhibition, "Andre Pater: In A Sporting Light," featuring artwork by contemporary sporting artist Andre Pater. The program includes an informal coffee reception followed by a tour of the new exhibition conducted by the artist himself. $5 admission, free to NSLM members. RSVP to Anne Marie Barnes, Clarice & Robert H. Smith educator, at abarnes@nationalsporting.org or 540-687-6542 x25.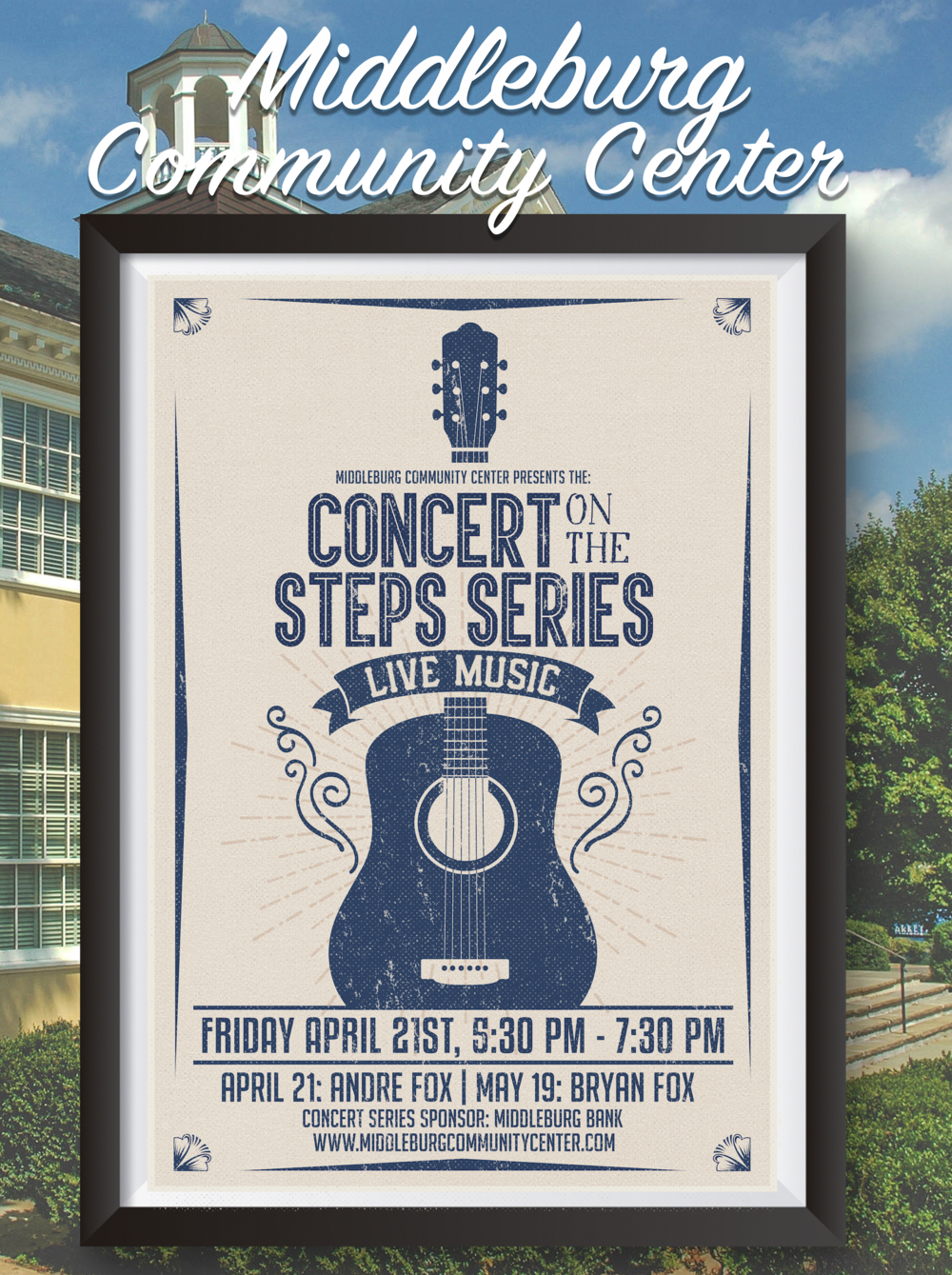 Join us for an evening filled with free fun, music by Andre Fox, food and good company at the kickoff of the Concert on the Steps series!
50 West is joining forces with local artist Jill Perla, one of Loudoun County's most sought after artist for an evening of fun! Grab your besties while Jill helps you paint cherry blossoms on a wine glass. Your first glass of wine is Jill's treat, additional glasses and bottles are available for purchase. All supplies are included! Any questions, please contact Jill at perlainsideart@gmail.com.
Senior Elle Lassiter of Round Hill heads a talented international cast when Foxcroft School presents the 10-time Tony Award-nominated musical "The Addams Family" on April 21-22 in FoxHound Auditorium.
Both performances begin at 7:30 p.m. and admission is free. Foxcroft is located on Foxcroft Road, about 4 miles north of the village of Middleburg (For GPS, use 22407 Foxhound Lane). Please call 540-687-4511 for more information.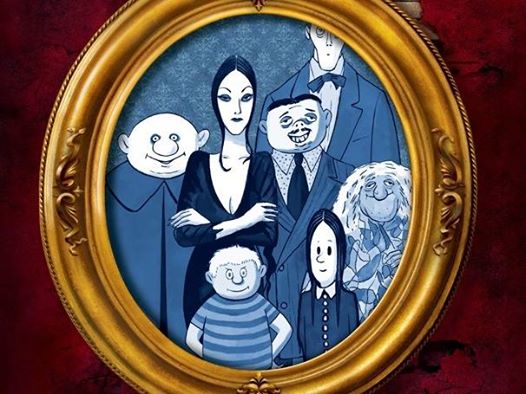 "The Addams Family" is based upon the Addams Family characters created by Charles Addams in his single-panel amusing cartoons, which depict a ghoulish American family with an affinity for all things macabre. The music and lyrics were written by Andrew Lippa and the book by Marshall Brickman and Rick Elice.
The musical opened on Broadway in April 2010 and received 10 Tony Award nominations, including Best Original Score and Outstanding Musical. The musical has been performed around the world, including Mexico, Ireland, Italy, Germany, Sweden, Finland, Peru, Argentina, Australia, and the Phillipines.
The Foxcroft Production, directed by Fine Arts Department Karin Thorndike, stars Lassiter as Alice Beineke, junior Elle Rosse of McLean, Va., as Morticia Addams, sophomore Seabrook Brown of Charleston, S.C., as Wednesday Addams, freshman Krissa Thorndike as Pugsley Addams, junior YiMin Zhao of China as Grandma Addams, junior Morgan Hunt of Purcellville as Mal Beineke, junior Paola Audelo of Mexico City as Uncle Fester, sophomore Jenna Torrance of Leesburg as Lucas Beineke and Isabel Wood of Virginia Beach, Va., as Lurch. Matt Mohler, a teacher at Foxcroft who has played a featured role in several of the school's productions, plays Gomez Addams.
Others in the cast are freshman Kenzie Green of Leesburg, sophomore Alex Greenberger of Purcellville, sophomore Candace Kalitsi of Bowie, Md., sophomore Ngoc Nguyen of Vietnam and freshman Marina Vanoff of Fort Lauderdale, Fla.
The Middleburg Spring Races feature top thoroughbred race horses being tested over one of the oldest courses in Virginia, the historic steeplechase course at Glenwood Park in Middleburg, Virginia. Crowds have been gathering here for decades to take in the excitement of steeplechase racing over hurdles and timber. Tailgate spaces abound, making this a great way to enjoy a spring afternoon. Purchase your tickets here.
Each season brings its own distinct feeling, with that it is wise to adjust our diet and exercise practice to suit the season. This workshop flows through a gentle, yet awakening yoga practice paired with Yoga breath-work that is suitable for springtime. End with an energizing cup of hot tea, and a short discussion of lifestyle practices to help you have a healthy transition into spring. Live music will be played during Savasana. $40 per person. Open to the public. For reservations, please call 540-326-4060.
Celebrate Earth Day with plein air painting and leave the four walls of the studio behind. Salamander's resident artist, Mary Jennings, takes you on an artful outdoor adventure to experience painting the beautiful Virginia landscape while showing support for environmental protection. $75 per person. For reservations, please call 540-326-4060.
Richard Giersch will be playing hits from the 60s, 70s and 80s, and Talk of the Mountain Seafood will have will have their famous half-pound jumbo lump crab cake and homemade potato salad for sale.
Deviled eggs are a seasonal favorite! Salamander's chefs will show you the easiest, most basic method for these addictive treats, tricks on peeling, and plenty of ideas for making them your own and adding flavors to take them to the next level. $79 per per person. For reservations, please call 540-326-4060.
Spend your Saturday afternoon discovering a new talent or honing your skills in a new way, under the direction of artist Mary Jennings. Choose one theme for the day; first guest to sign up determines what class will be offered. Two-person minimum. For reservations, please call 540-326-4060.
Take advantage of the 50 rolling acres at Three Fox and relax with a picnic! Whether down by our creek or enjoying their "Table in the Sky," there are plenty of picnic areas at Three Fox! Also, PaintNite! will be in the Thirsty Fox Lounge, starting at 2 p.m. Click here to register. Talk of the Mountain Seafood will also have their famous half-pound jumbo lump crab cake and homemade potato salad for sale!
Upcoming Events
Register to participate in the Wakefield School Golf Tournament and take advantage of playing one of the area's premiere golf courses designed by golf legend Jack Nicklaus. Proceeds from the tournament help fund Wakefield School's athletic program.
Enjoy a fun way to paint and create your own original piece of work while sipping on delicious local wines. Two-person minimum. $85 per person, ages 21 and up. For reservations, please call 540-326-4060.
Each week, NSLM's Clarice & Robert H. Smith educator or museum curators will give attendees a personalized sneak peek at traveling exhibitions, permanent collections, and the fascinating stories behind the works in the museum's art collections. No two tours are alike, so come back for more! Reservations are not required and admission is free. Bring your friends! Gallery talks are every Wednesday at 2 p.m.
Prospective students and their families are invited to learn about Foxcroft School and tour its beautiful 500-acre campus at a special Spring Open House on Friday, April 28.
The open house, which will run from 8:30 a.m. until noon will feature a "faculty fair," which offers visitors a chance to meet and speak with teachers and administrators about Foxcroft's unique programs, and separate student panels where prospective students and parents can ask any questions they might have. Tours of the campus and an opportunity to get an authentic feel for the school by attending "Morning Meeting" round out the program.
Please contact the Foxcroft Admission Office at 540-687-4340 or email admission@foxcroft.org for more information and to reserve a place.
Market Salamander has paired with 50 West Vineyards to create a tastefully executed wine dinner. Each course will feature a different varietal accompanied with vinter's notes.
$85 per person, inclusive. Contact Amy Monteleone for menu details and reservations at amonteleone@market-salamander.com.
There are only 25 seats available, so make your reservations now!
Desserts by Salamander Resort & Spa Executive Pastry Chef Jason Reaves. Menu by Market Salamander Chef de Cuisine Megan Agregaard. Wine by 50 West Vineyards.
Enjoy an exclusive four-course dinner prepared by Executive Chef Ryan Arensdorf and paired perfectly with selections from local vineyards in Salamander's intimate, private dining room at Harrimans. $150 per person. For reservations, please call 540-326-4070.
The town of Middleburg will celebrate spring with a special Arbor Day event at The Hill School. The event will be on the playing fields west of the main campus, right off The Plains Road. Arbor Day this year is in memory of Bonnie Deahl, who was a long-time member of the Streetscape & Arbor Day committee.
Middleburg, a designated Tree City, USA, has planned a fun-filled celebration to help increase environmental awareness. The Tree City, USA, program was established by the The National Arbor Day Foundation and the National Association of State Foresters to recognize communities that have set up community programs and donated time and effort to improve the environmental health of their area.
The Middleburg Hunt hopes that you will join us for a day in the country to enjoy the exciting sport of steeplechase racing at one of the most beautiful race courses in the nation. Glenwood Park is known for offering spectators a spectacular view of the racing action. This year's race card once again includes racing over the timber course, the hurdle course and on the flat.
Find more upcoming events on our calendar.