14 Things to Do This Weekend in Middleburg, Virginia
— Our end-of-the-week picks for April 13-15, including the opening of "A Sporting Vision" at the National Sporting Library & Museum, Middleburg's Great Spring Cleaning, a Beatles-inspired fundraising concert and auction at the Middleburg Community Center and a concert by world-renowned pianist John O'Conner at the Middleburg United Methodist Church.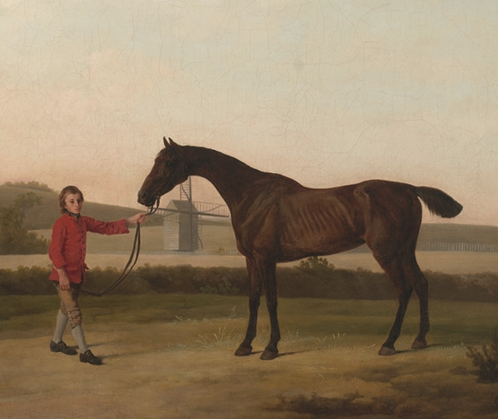 This traveling exhibition organized by the Virginia Museum of Fine Arts (VMFA) with representative masterpieces of the genre—including works by George Stubbs, Sir Francis Grant, John Frederick Herring, Benjamin Marshall, and George Morland— celebrates Paul Mellon's gift of British sporting art to the VMFA. It also proposes a fresh look at sporting art within wider social and artistic contexts, including the scientific and industrial revolutions of the 18th and 19th centuries, the transformation of the British countryside, the evolutionary history of the horse and other animals, and society's changing habits and customs.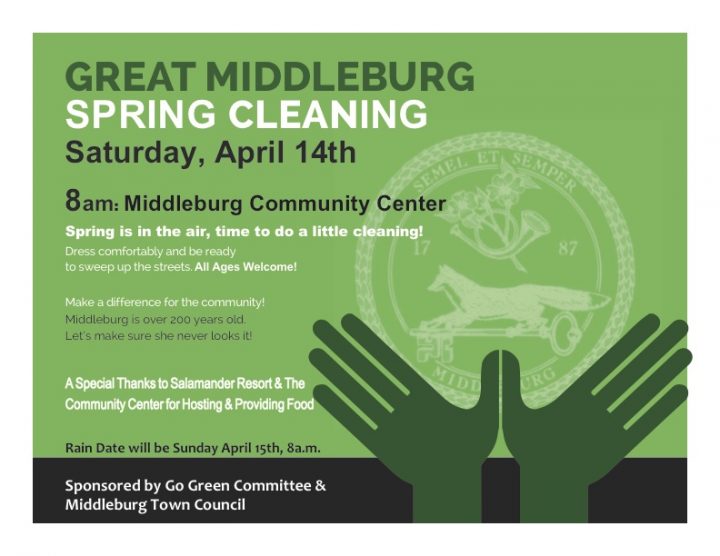 Spring is in the air! Time do a little cleaning! Join us at the Middleburg Community Center to help spruce up the town. Dress comfortably and be ready to sweep up the streets. All ages are welcome!
The Wakefield School Auction is their biggest fundraiser and social event of the year. This year's auction, Black and White Masquerade Ball, is going to be a fantastic extravaganza, all the while helping to support the academics, arts, sports, and financial aid programs at Wakefield School. The auction will be held on Saturday, April 14, at 6 p.m. in Wakefield's Upper Gym. Come dressed in black and white formal/semi-formal attire and wear a mask in honor of the theme.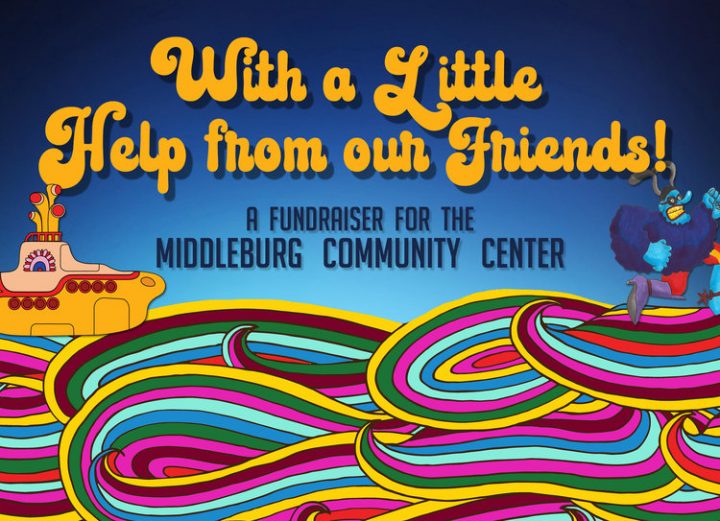 Celebrate the 50th anniversary of the Beatles' "Sgt. Pepper's Lonely Hearts Club Band" album, as we raise funds for the Middleburg Community Center swimming pool. Enjoy live music by a Beatles tribute band, cocktails, hors d'oeuvres and dancing. Tickets: $60. Click here to buy tickets.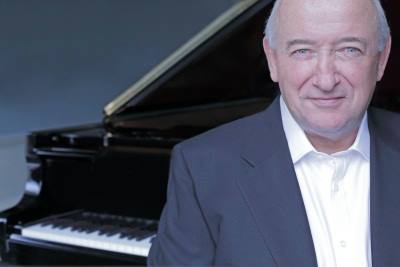 This is a rare opportunity to see and hear world-renowned concert pianist John O'Connor play a legendary Steinway in the intimate setting of the Middleburg United Methodist Church. A post-concert cocktail reception will follow at the National Sporting Library & Museum. Concert attendees will be among the first to enjoy a private viewing of the new exhibit "A Sporting Vision: The Paul Mellon Collection of British Sporting Art from the Virginia Museum of Fine Art." Tickets are $100. Proceeds from this gala will help the foundation continue to provide quality musical events in our community. To reserve your invitation, contact middleburgconcertseriesgala@gmail.com. Click here to buy tickets.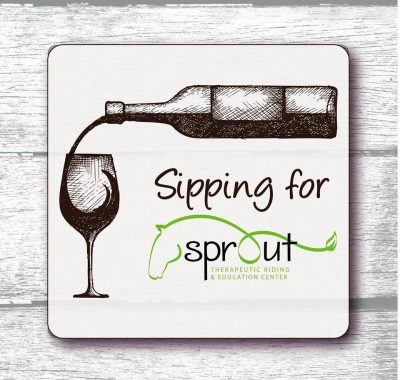 Please join us for the 6th Annual "Sipping for Sprout" Fundraiser to support Sprout Therapeutic Riding and Education Center! This event is a family-oriented fun day that will consist of wine tasting for the adults, local food, music, activities for the children and a bountiful silent auction, all enjoyed while in the beautiful Virginia countryside! Dogs allowed OUTSIDE only (this excludes service dogs). Please bring your family, friends and neighbors — get the word out and enjoy a delightful afternoon, while supporting a great cause!
All tickets include food!
Tickets available online or at the event:
$40 – Stone Tower Wine or Solace Beer Tasting Ticket
$30 – Non-Wine Tasting Ticket
Kids 12 and under – FREE!
Also this weekend
Upcoming events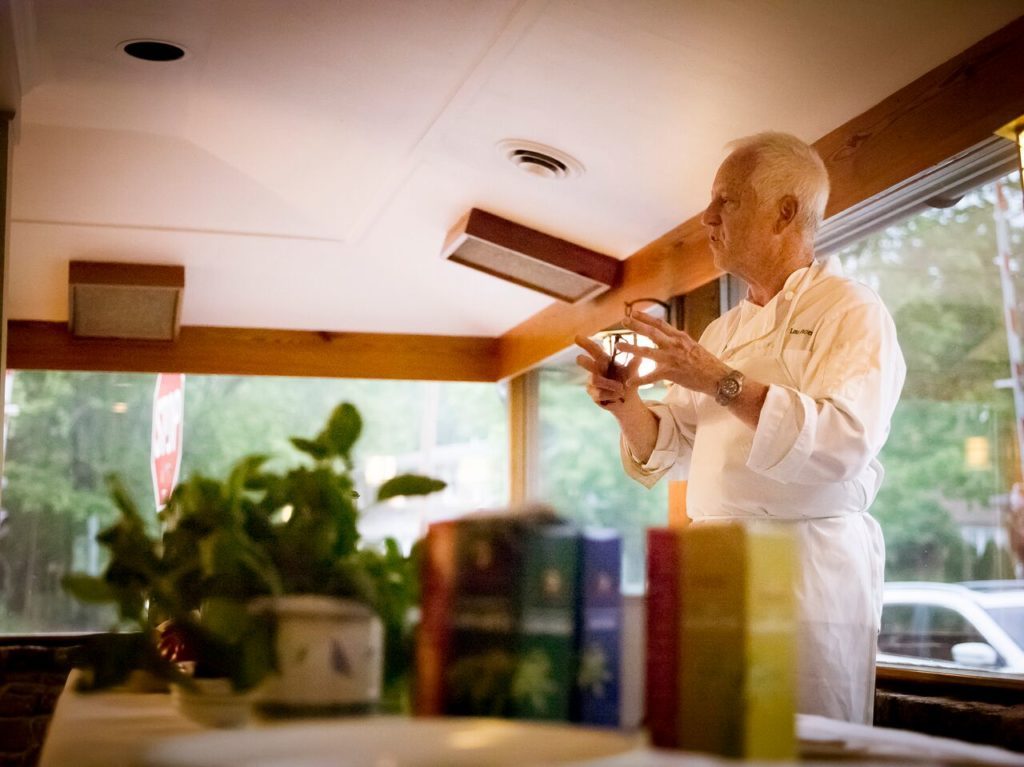 Come learn about and enjoy some classic Spring dishes, such as turnip salad, lamb ragu with fresh English peas over housemade mint Pappardelle, asparagus with fontina bagna cauda. Class size is limited so please call 540-253-5501 soon to make your reservation.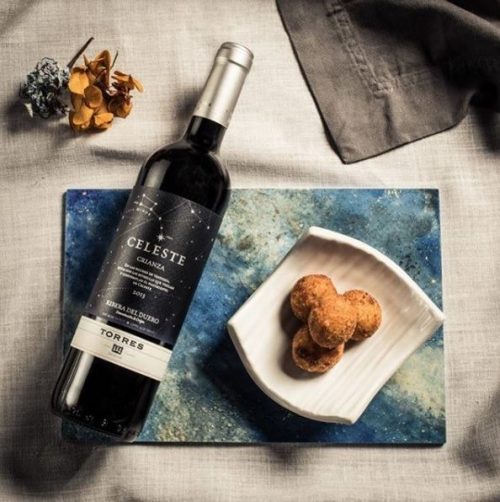 Enjoy a trip to Spain from the comfort of your table in Harrimans private dining room. They'll present you with a five-course Spanish dinner paired perfectly with Bodegas Torres wine.
Chef Ryan Arensdorf has created a unique Spanish menu crafted to complement wines from one of Spain's premiere wine-making families, Torres. Daniel Martinez, the Torres brand ambassador, will introduce each wine at the dinner explaining the flavors, taste, aromas and methods for creating such impactful blends.
The Torres family has been related to wine since the 17th century, when their ancestors first planted vines in the Penedès, a winegrowing region dating to the days of the Phoenicians. Founded in 1870, Bodegas Torres has preserved family ownership of the company while diligently combining tradition and innovation.
$150 per person, not including tax and gratuity. Reservations are required; please call 540-326-4070.
Join us for an evening filled with free fun, live music by Bryan and Andre Fox, food and beverages, and good company!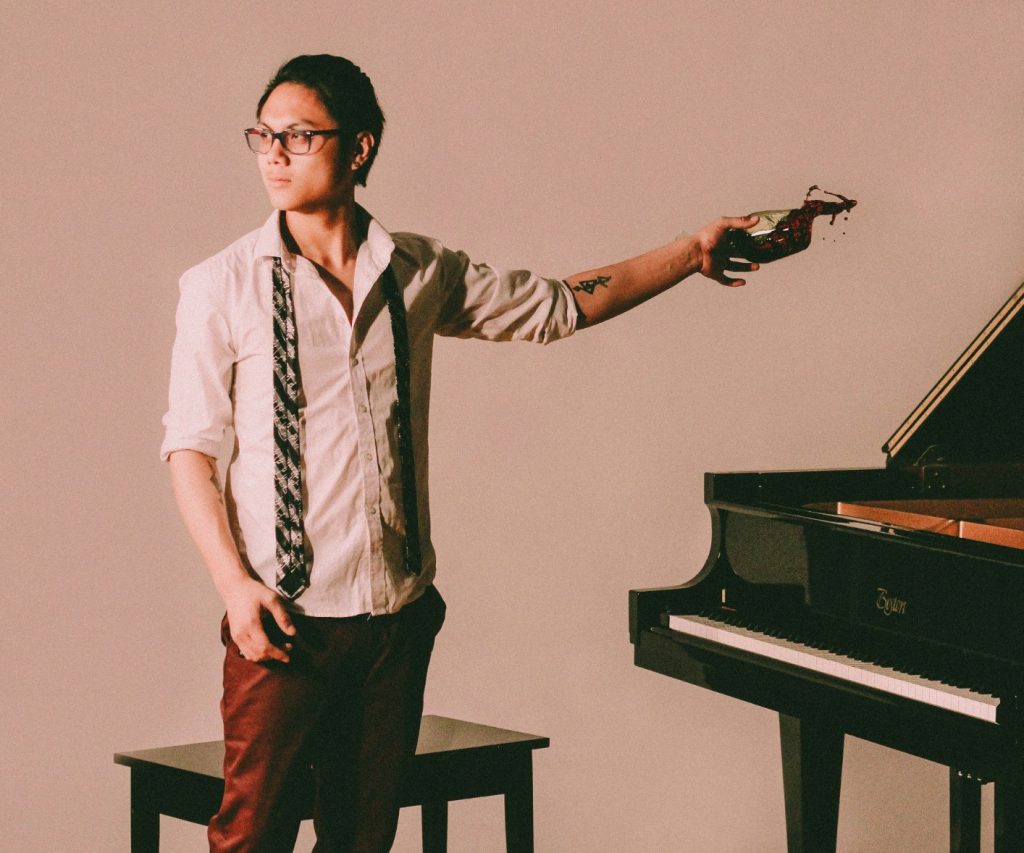 Randy Martono Chai's jazz trio will perform a set of classic jazz standards and other tunes at Buchanan Hall. Chai is a graduate of Shenandoah Conservatory of Music, where he majored in both classical and jazz piano performance. He brings a unique combination of emotional jazz expression and technical fluency — not to be missed by anyone who enjoys the art of jazz performed at a high level.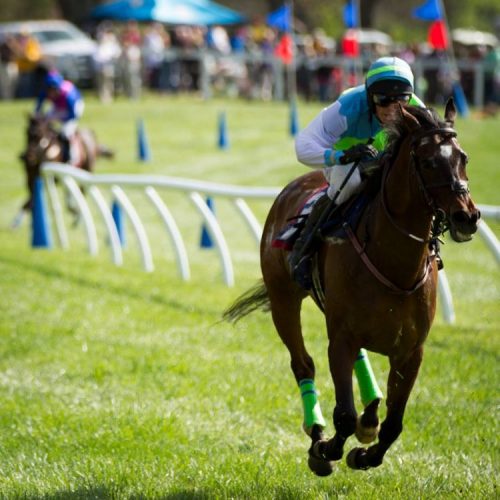 Tailgate and picnic with fashionable crowds all while watching the thrilling sport of horse racing. The Middleburg Spring Races is an exciting and fun event in our historic Virginia horse country. Buy tickets and learn more at middleburgspringraces.com.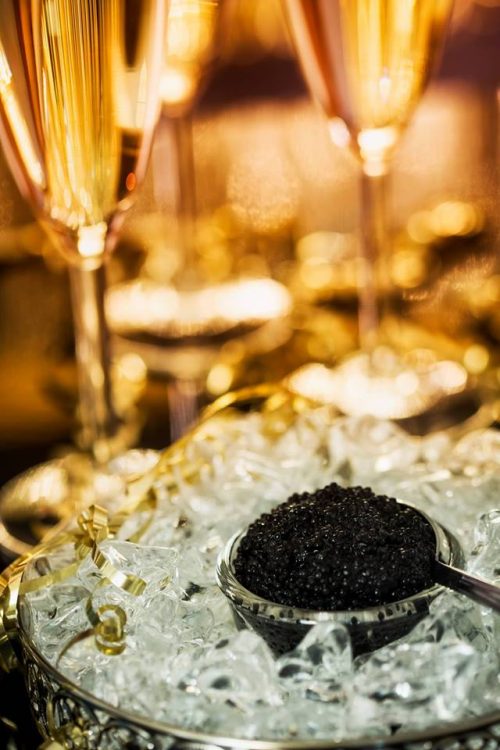 Treat yourself to one of the most classic pairings, champagne and caviar. In this class hosted by Salamander's beverage director, taste multiple types of caviar and learn what makes each one special. Each caviar also will be paired with a different champagne to enhance the flavor profile of each. $79 per person. Reservations required, please call 540-326-4070.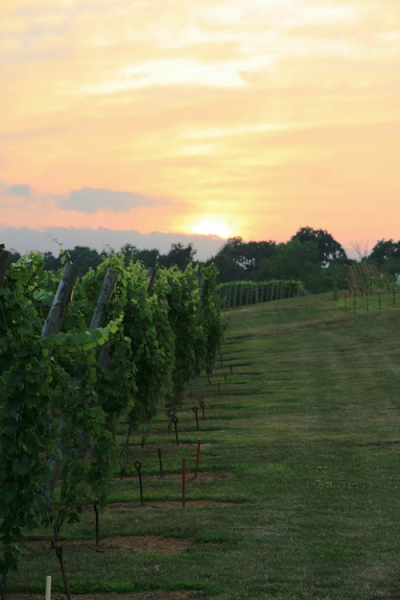 Run a 5k throughout Three Fox's rolling hills and vineyards and then reward yourself with some Three Fox wine and relaxation afterward! The 5K course is three laps around the scenic winery. It is a mixture of gravel road, grass and hills. It is a challenging course, but you finish right next to the open outdoor wine tasting bar! Those who just want a view of the winery can do a 1-mile walk and kids can do the 1-miler. Awards are for the 5K and Kids 1-Miler. All participants receive a finishing medal! Runners receive a finisher's medal and technical (Drifit) event shirt!
Walkers, strollers and leashed pets are welcome to attend this event. Now offering a virtual run option for those who cannot make it on race day. You will receive a medal. Click here to register.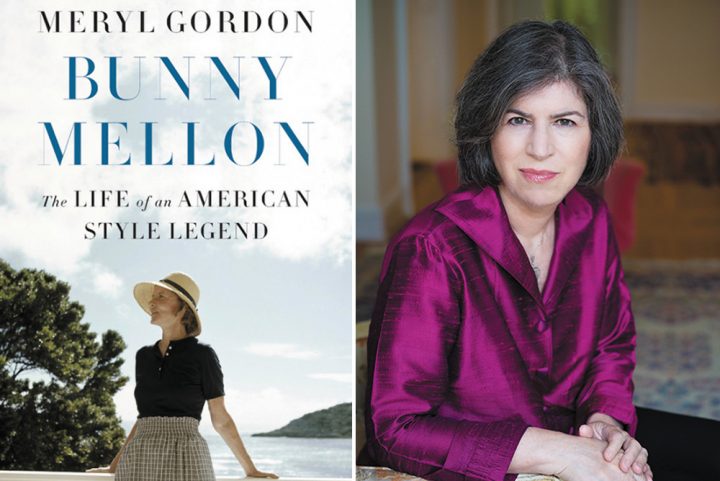 This spring, Paul Mellon's British sporting art collection comes home to Middleburg in A Sporting Vision, NSLM's feature exhibition. It is only fitting that during Garden Week, they also pay homage to his wife, Bunny Mellon, whose legacy lives on at the Oak Spring Foundation, in the White House Rose Garden, and countless other places around the world.
Author Meryl Gordon will speak about Mrs. Mellon's life, especially in and around Middleburg, as presented in her book "Bunny Mellon: The Life of an American Style Icon." Copies will be available for purchase at the event. Gordon is an award-winning journalist and a regular contributor to Vanity Fair.
$10 admission, free to NSLM members. Please register to Anne Marie Barnes at abarnes@nationalsporting.org or 540-687-6542, ext. 25.
Also upcoming
Remember to check our calendar for even more upcoming events!