Celebrate Romance in Middleburg, Virginia
— We aren't just reserving romance for Feb. 14 this year. You'll find romance in Middleburg throughout the month of February. Here, we highlight a few of favorite ways to celebrate the season of love in Middleburg.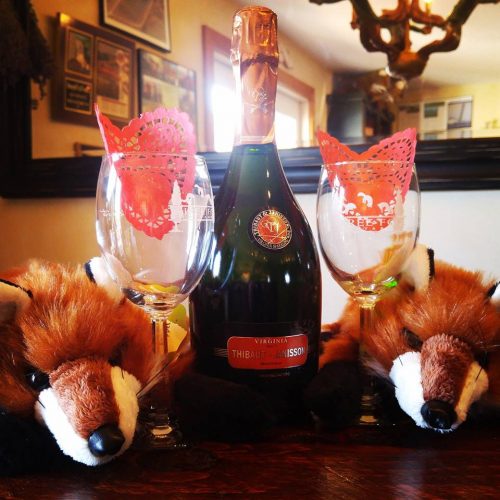 Visit a local winery
Middleburg's wineries are always a romantic setting, but this month they're featuring some special activities you can enjoy with your valentine. Three Fox Vineyards is hosting PaintNite! on Feb. 4 and 18 at 2 p.m., giving you the opportunity to paint a masterpiece on a wine glass and enjoy discounted glasses and bottles of Three Fox wine. On Feb. 10-11, Three Fox will have a very special chocolate fountain in their Thirsty Fox Lounge with all kinds of delicious treats for dipping, as well as a special discount on bottles of Thibaut-Janisson Sparkling Chardonnay, which will be 10% off all weekend.
Boxwood Winery is offering their ever-popular Cupid's Cave again this year on Feb. 10 and 11. This is your chance to enjoy a seated tasting with wine, cheese and chocolate in their barrel room. Plus, you'll receive a souvenir wine glass. Tickets and reservations required. $55 per couple. RSVP: dorothy@boxwoodwinery.com.
50 West is also planning a special Valentine's Day weekend Feb. 10-11. They'll have live music both days from 1:30-4:30 p.m. (Far Away Songs on Saturday and Jason Masi on Sunday), as well as the release of their 2015 Aldie Heights Cuvee and a special Valentine's chocolate and wine pairing.
Greenhill Winery & Vineyards is offering something extra special from Zoe's Chocolate Co. on Feb. 17 from 1-4 p.m., with pairings of four of their decadent truffles with Greenhill wines. Additional chocolates will be available to taste and purchase for that special someone as well!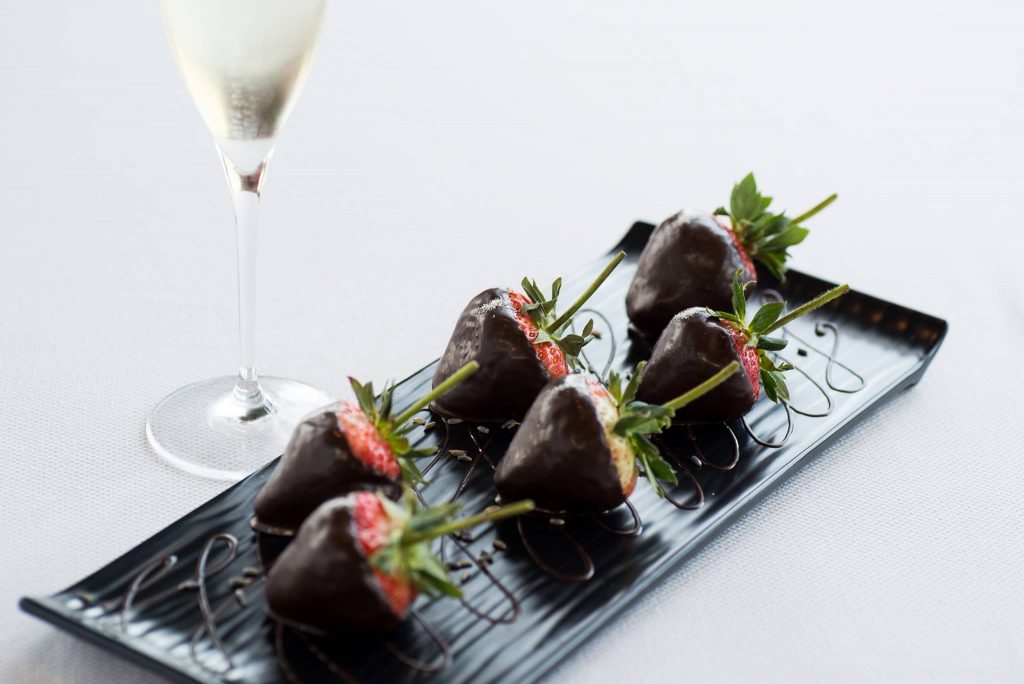 Plan a romantic date-night in
Would you rather share a romantic evening at home with your sweetheart? Market Salamander has you covered! From Feb. 9-18, you can order a romantic takeaway for two that includes six chocolate-covered strawberries, a local cheese and charcuterie platter, bottle of Moet Chandon Vintage Rose, and a rose. $110 per package. For more information, please call 540-687-8011.
Toast to romance
Cheers! Gold Cup Wine Bar has created three separate cocktails to surely impress your sweetheart, available Feb. 10-18. Inspired by the three stages of a relationship, "Attraction," "Infatuation" and "Enlightenment" are sure to delight your tastebuds.  $16 per cocktail.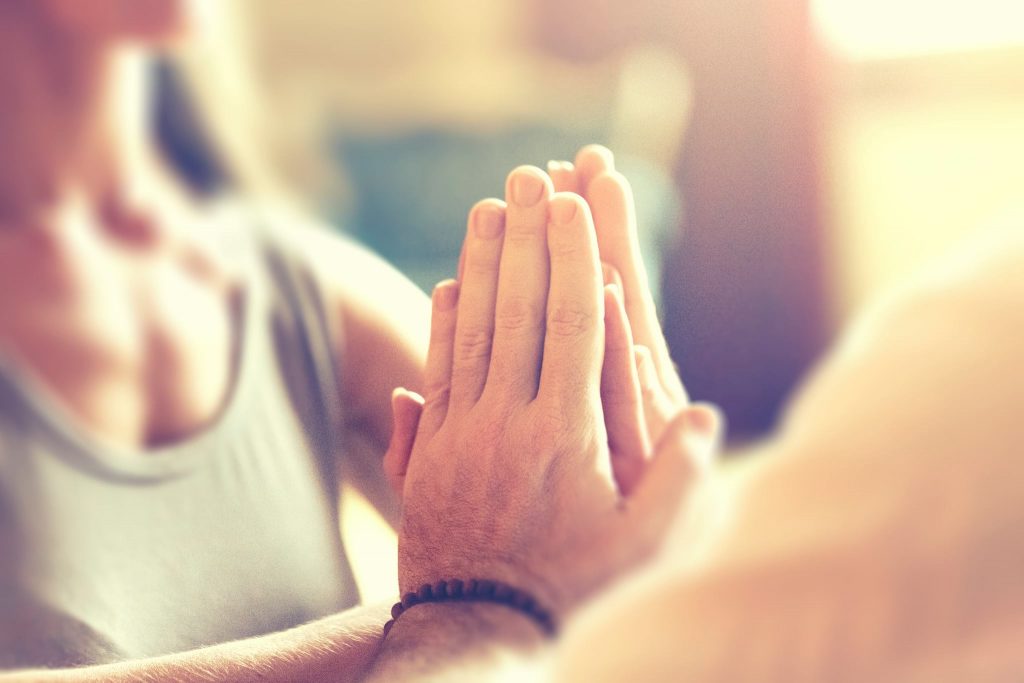 Take a class together
If you want to do something a little different with your valentine this year, why not take a class together? Choose from a fun partner yoga workshop at Salamander Resort & Spa, or a "bourbon & bacon" cooking class at Salamander's cooking studio, where you'll learn the art of bacon cupcake design as well as bacon and chocolate martini making while drinking bourbon. Or, dance the night away while learning all the right steps from a ballroom dance expert by taking Salamander's ballroom dance class.
Enjoy a romantic dinner
If you want to treat your valentine to a romantic dinner, Middleburg has several great choices that will make this romantic holiday unforgettable. From Feb. 10-14, Harrimans Virginia Piedmont Grill is offering an enchanting five-course dinner created by Executive Chef Ryan Arensdorf (click here to view the menu), live jazz music and a custom confection for two created by Executive Pastry Chef Jason Reaves. $120 per person, $160 with wine pairing. For more information, please call 540-326-4070.
On Feb. 10, you can also enjoy an intimate and exclusive five-course tasting dinner with your valentine at Market Salamander, paired perfectly with wine and beer selections from 50 West Vineyards and Fair Winds Brewery. $98 per person. For more information, please call 540-687-8011.
You can also treat your valentine to a delicious four-course meal prepared by Chef Patierno at Girasole, while you soak in the romantic ambiance of their dining room. The cost of this special four-course dinner available only on Valentine's Day from 5-10 p.m. is $85 per person or $120 per person with 3 wine pairings; exclusive of tax and gratuity.
The Red Fox Inn & Tavern is featuring a special five-course game and seafood dinner just for Valentine's Day from 5-9 p.m. You can view the menu here. This adults-only dinner is $165 per person, not including taxes, gratuity or additional beverages. Call 540-687-6301 to make your reservation or reserve a table online.
Another great option for Valentine's Day is Goodstone Inn & Restaurant, which was named one of the most romantic restaurants in America last year by OpenTable. They'll be featuring a special six-course menu on Valentine's Day for $105 per person (+$70 per person for an optional Champagne pairing). You can also enjoy a Valentine's Day-inspired tasting menu Feb. 15-18 with optional champagne pairing. You can also snuggle up with someone you love this Valentine's Day at Goodstone and receive 25% off their standard rate! Please call Goodstone Inn at 540-687-3333 for further details and to book your place at Goodstone's table!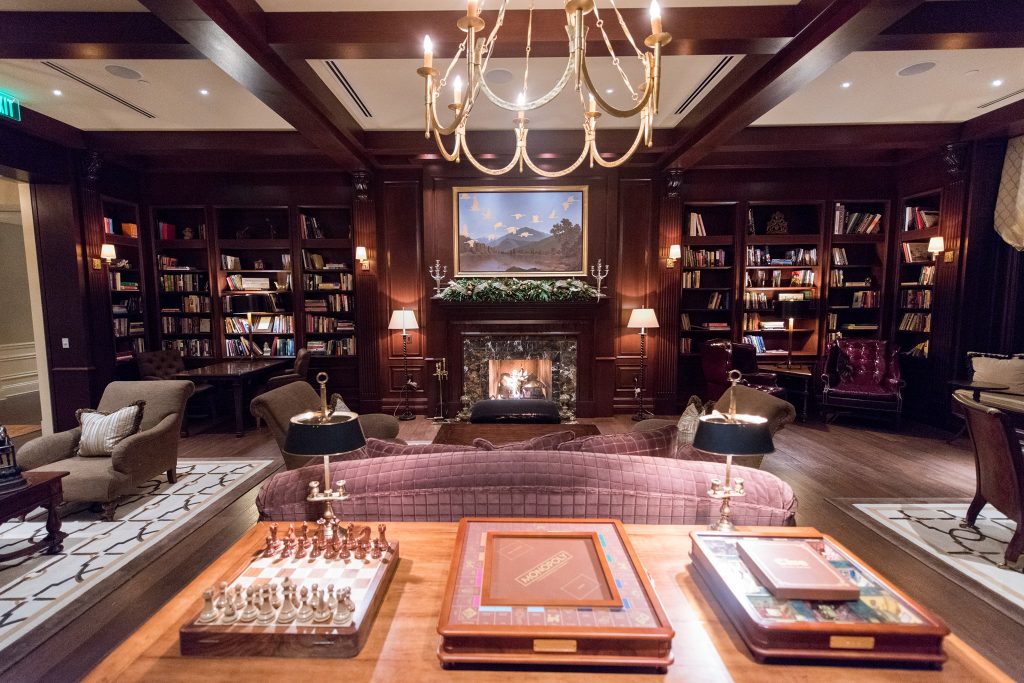 Fall in love with music
You know that feeling you get when you're in love? Like you can fly to the moon? Well, Salamander Resort & Spa is hosting a special "Fly Me to the Moon" Valentine's Cabaret on Feb. 11 from 3:30-6 p.m. featuring some of the greatest love songs from the '40s, '50s, '60s and '70s performed by some of the best local talent, so you can enjoy that special feeling with your sweetheart. Enjoy light hors d'oeuvres as you're serenaded, and ladies will receive a complimentary rose. $59 per person. For more information, please call 540-326-4060.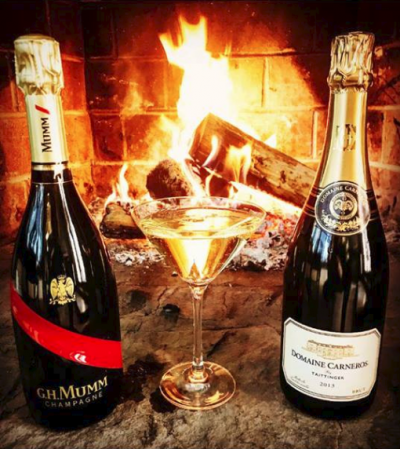 Singles night
Single? We've got you covered! Side Saddle Cafe's got a crackling fire, signature cocktails, heartwarming food, dancing music and fabulous company — all they need is YOU! Come join us for a night dedicated to celebrating the single life!