— Fall is in the air in Middleburg, and we are ready! This month, you can enjoy harvest tours and carriage rides at our local wineries, new art exhibits, a Kentucky Derby celebration, and more. Here's our round-up of all the events you won't want to miss this month: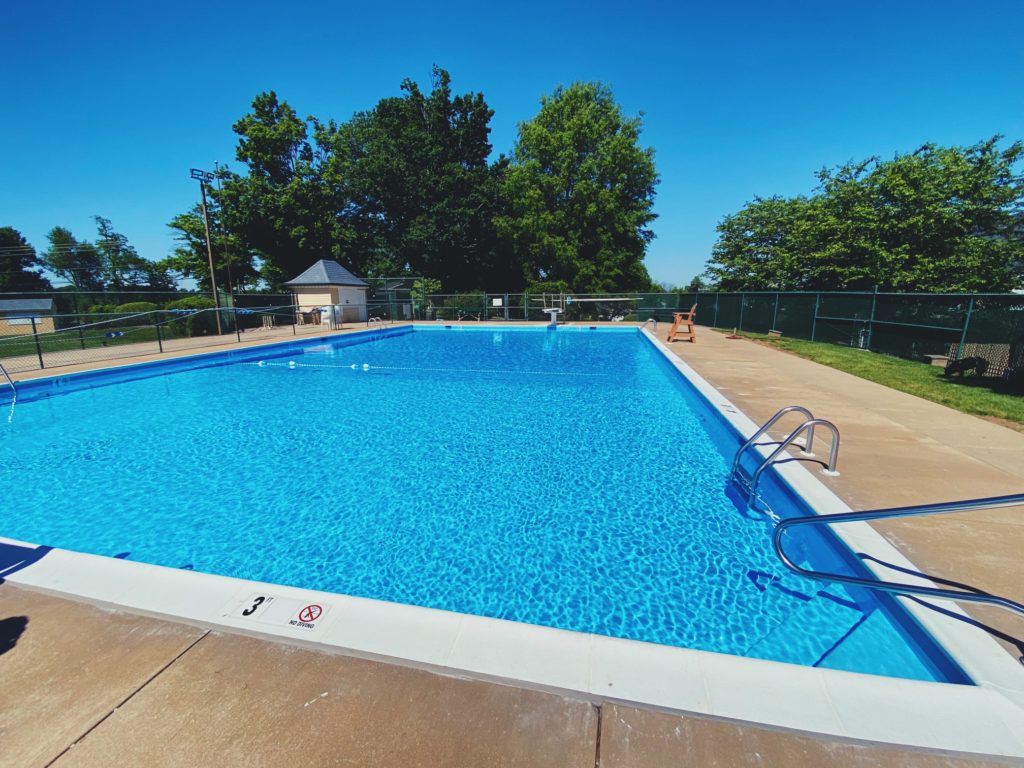 Pool Time at the Middleburg Community Center: Sept. 1-7 | 11 a.m.-6 p.m.
Activities allowed include: lap swimming, diving, exercise swim, and free swim. All participants in pool activity must be 10′ from other participants where practicable. Social distancing practices required.
Seating in pool areas will be open with 10′ of physical distancing between seating groups. Patrons may sit around the pool (i.e., all patrons are not required to participate in swimming activities). The snack shack will be open!
Admission: $6.50 for adults, $3.50 for kids under 5, $5.50 for seniors.
"Our Beloved Farms: The Animals, the Land, the Buildings and the People" at The Artists in Middleburg: Through Sept. 24
Join The Artists in Middleburg for their newest exhibit! Gallery admittance is by appointment only, and only two individuals are allowed in the gallery at one time. Masks and social distancing are required. To visit the gallery, visitors should call 540-687-6600 or email sandy@theartistsinmiddleburg.org to request a specific date and time to gain entry. This exhibit is also online at AiM's website.
"Hunt Country Impressions" at The Byrne Gallery: Sept. 1-27
The Byrne Gallery is proud to present "Hunt Country Impressions," a colorful view of equestrian sporting life in the Virginia countryside. Local artist Gail Guirreri offers vibrant new oil paintings in expressive colors with many layers of sheer pigment that are unique to her work. Gail's signature brushstrokes evoke the mood of country life and capture the movement of the horse on canvas. Subjects include polo, coaching, hunting, steeplechase, and pastoral scenes. The exhibition will begin on Sep. 1 and continue through Sept. 27. There will be a reception for the artist on Saturday, Sept. 12 from 2-6 p.m. and a gallery talk on Saturday, Sept. 19, from 2-4 p.m. The exhibition and gallery talk is free and open to the public. Everyone is cordially invited to attend and meet Gail.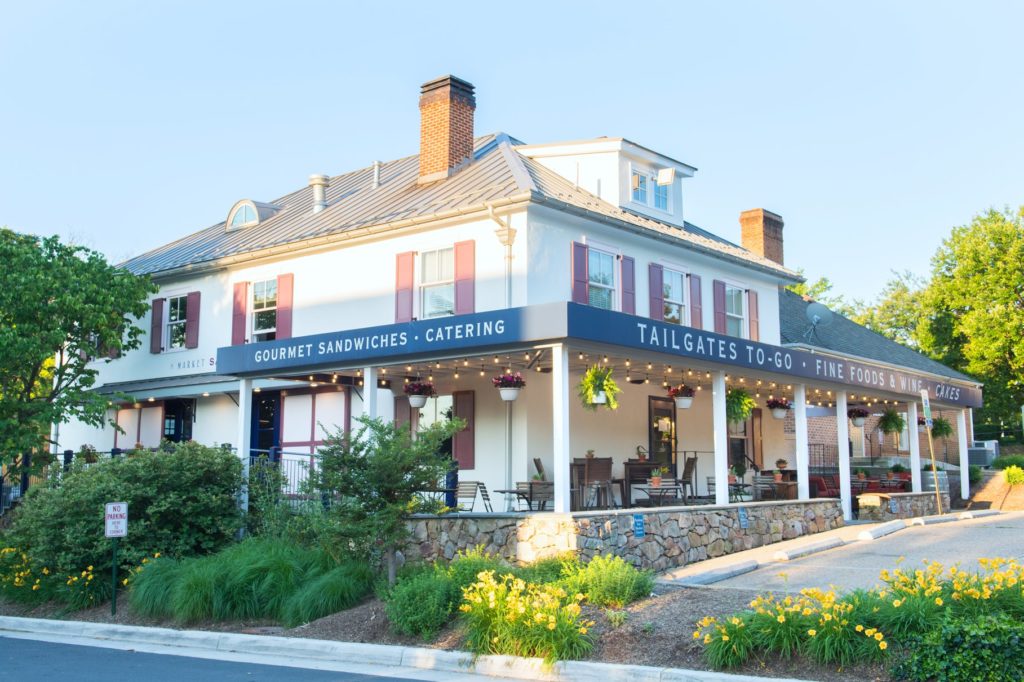 Happy Hour at Market Salamander: Wednesdays-Sundays | 2 p.m.-closing
Market Salamander is hosting a happy hour! Join us at the market for food and drink specials that are worth your while.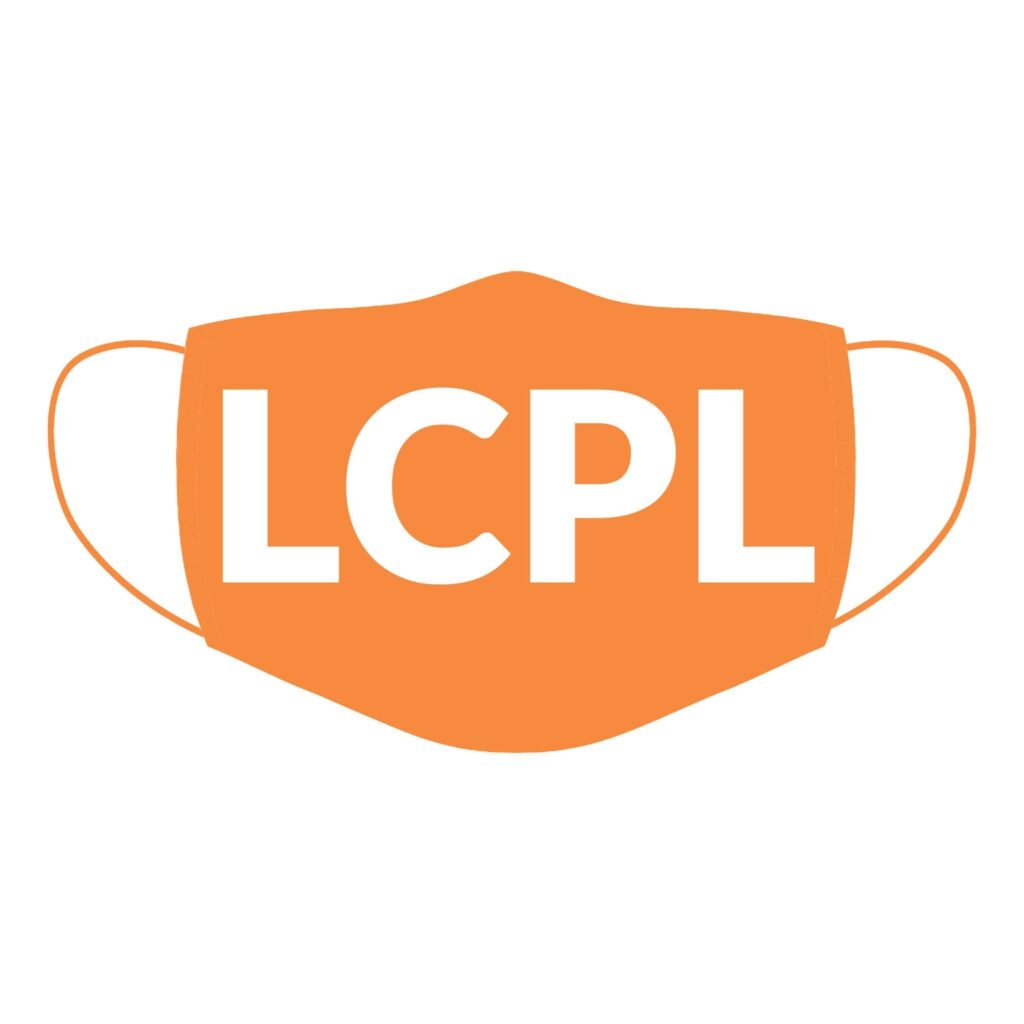 Loudoun County Public Library Presents "All About Anxiety" with Therapist Kasia Daum: Sept. 2 | 3-3:30 p.m.
Learn about the different types of anxiety, including Covid-related anxiety, possible underlying causes, and some tools that might help. There will be an opportunity to ask questions.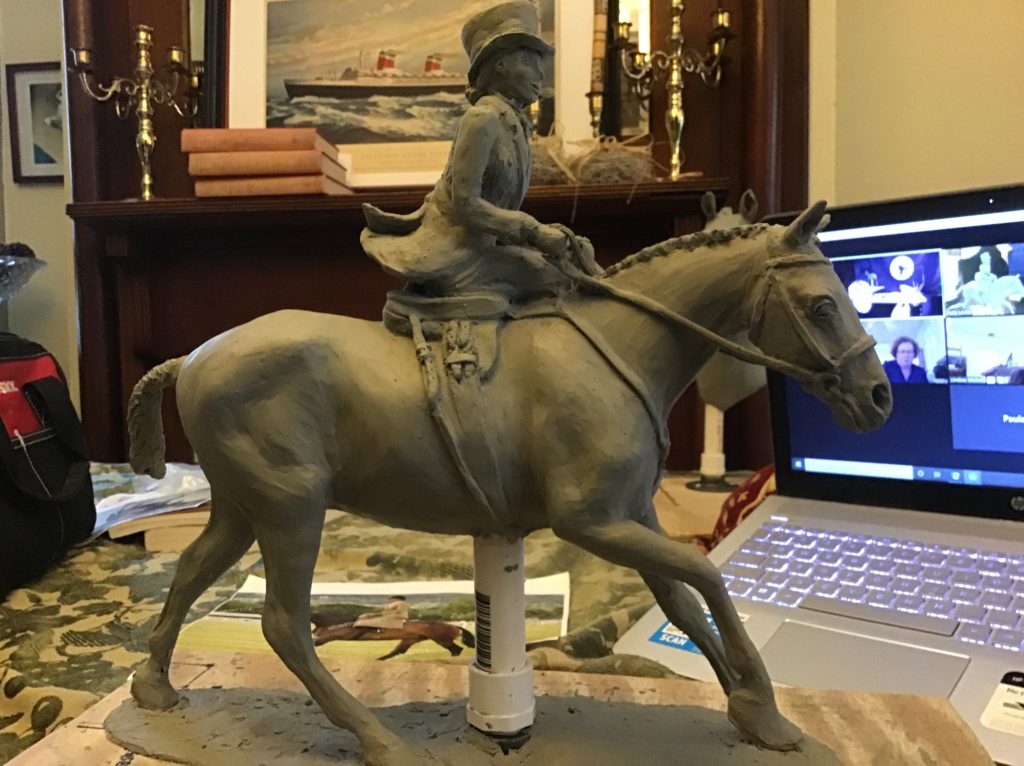 The Artists in Middleburg Equine/Animal Sculpture Workshops with Goksin Carey: Thursdays | 1-5 p.m.
Join The Artists in Middleburg for these inspiring and fun virtual Zoom sessions! Goksin Carey has been teaching equine sculpting workshops at The Artists in Middleburg since 2014. Yet she started as a self-taught artist whose love of
nature and animals, especially horses find a voice in her hands as sculpture. She is an associate member of National Sculptor Society, member of Virginia Equine Artists and is certified through American Academy of Equine Art. Register for this engaging workshop at the link below or by calling 540-270-6165.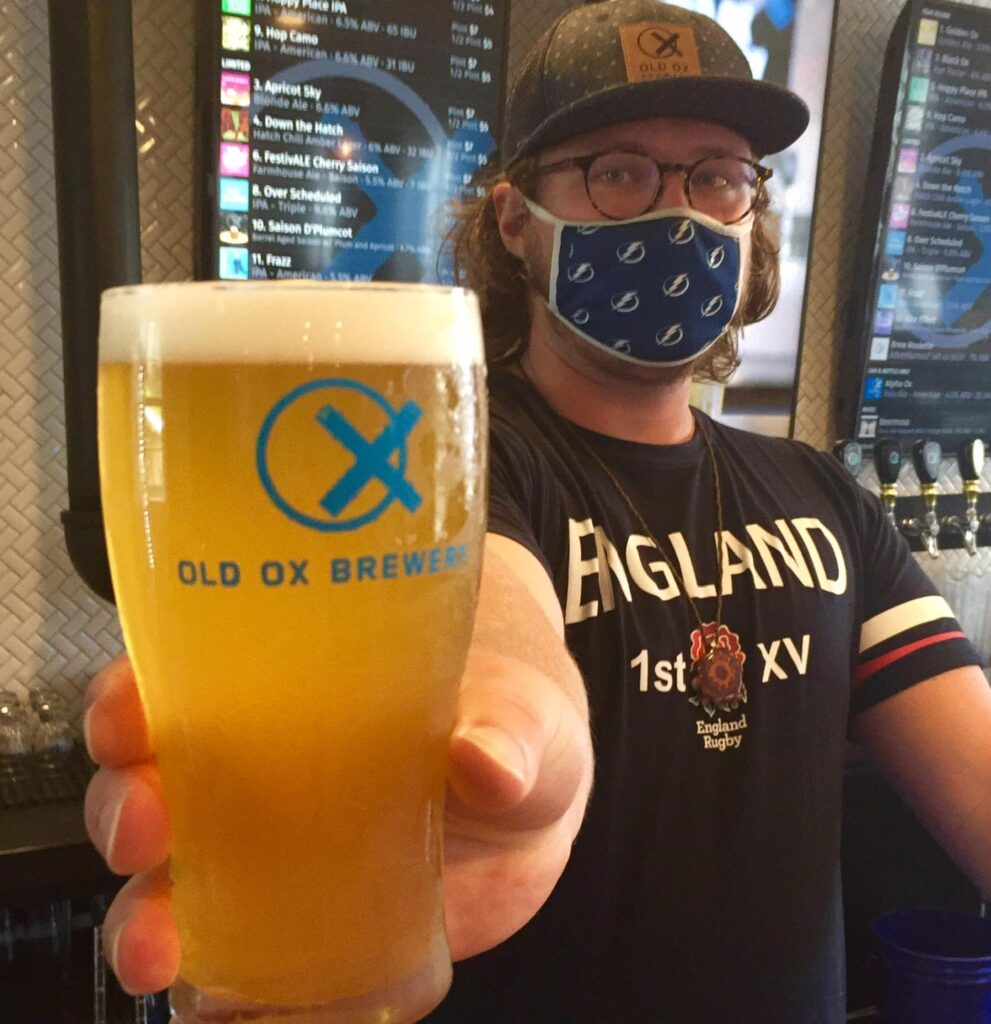 Happy Hour at Old Ox Brewery: Thursdays & Fridays | 3-6 p.m.
Every Thursday and Friday, Old Ox's sips and snacks get even tastier! Join us at Old Ox for $1 off pints of year-round brews. Plus, get specials on guacamole or pico and chips, family size mozzarella sticks, chili cheese fries, french fry flights, and chicken tenders and fries.
Watercolor Workshop with the Loudoun County Public Library: Sept. 4 & 11 | 4-5 p.m.
Gain experience painting with watercolors in a loose, fluid style. Instructor Jyotsna Umesh, winner of the Loudoun Book & Arts Festival Plein Air contest, guides you through strokes and painting techniques.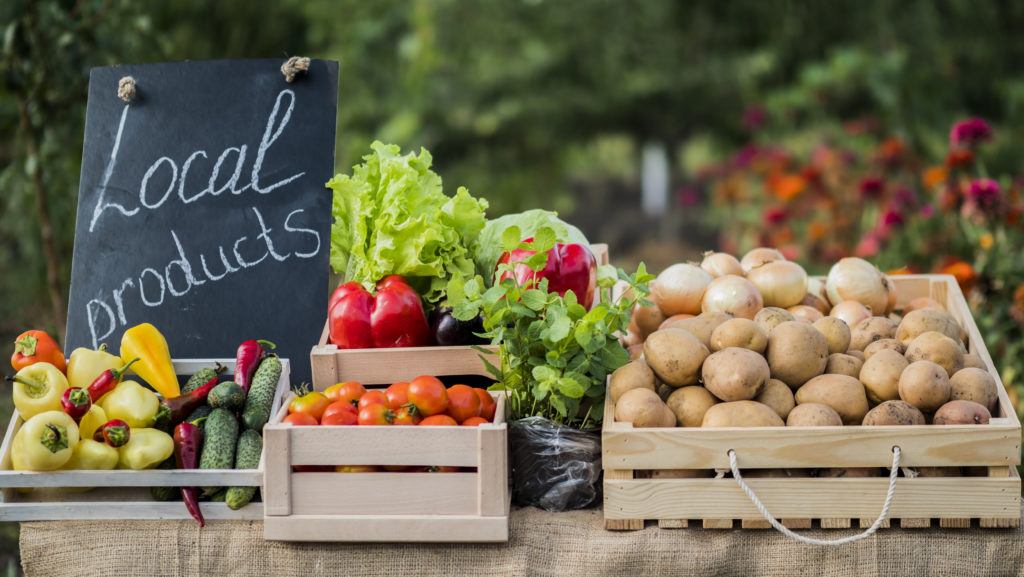 Middleburg Farmers Market at the National Sporting Library & Museum: Saturdays | 9 a.m.-noon
Join us at the National Sporting Library & Museum for locally grown and made products, including fruits and vegetables, meats, soaps and more!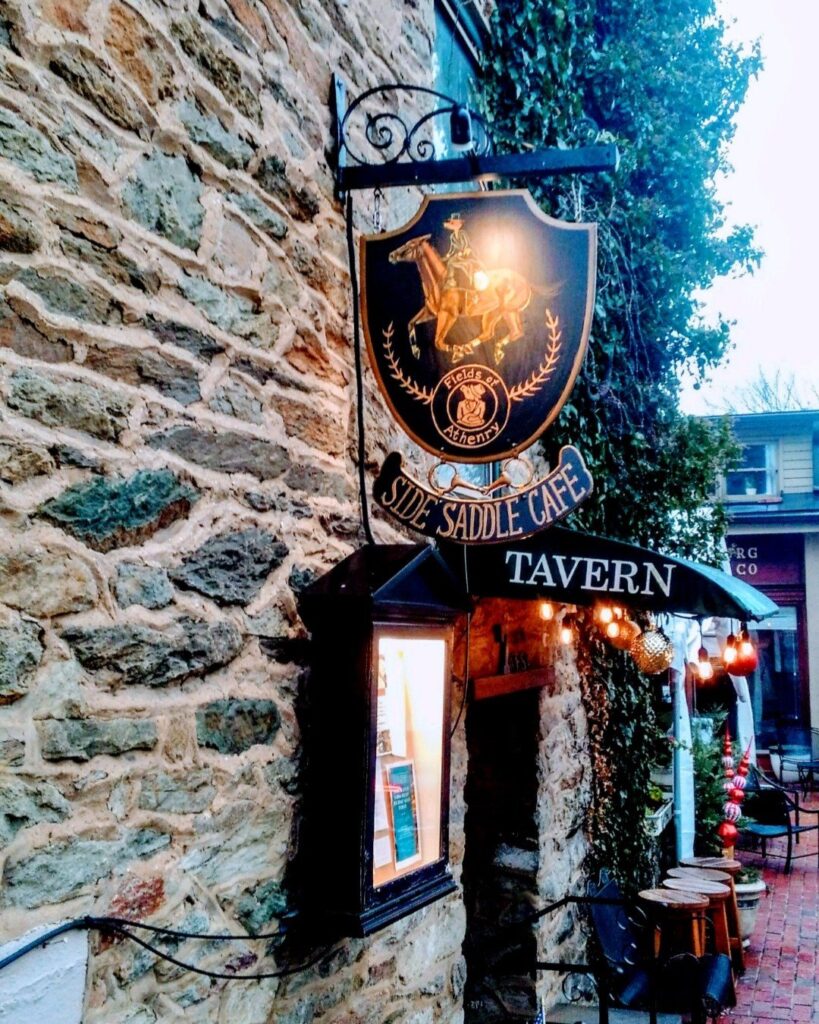 Kentucky Derby Celebration at Side Saddle Cafe: Sept. 5 |4-8 p.m.
Do you have plans for the 146th running of the Kentucky Derby? Well, now you do! You're invited to celebrate the running at Side Saddle Bistro from 4-8 p.m. on Sept. 5!
Tickets include appetizers and dinner; two drink tickets to use per guest at the bar; admittance into Side Saddle's hat and bowtie competitions should you choose to participate. The competition will be judged at 4:45 p.m. by Devon Zebrovious of Cherry Blossom Millinery and Mark Metzger of Highcliffe Clothiers. Race wear is required so put on those epic bowties and gorgeous hats and strut your stuff while sipping on mint juleps, Woodford Reserve, and G.H. Mumm Champagne!
Cash bar after the two drink tickets have been used.
Seats are limited, so reserve a spot for you (and your friends) at fieldsofathenryfarm.com.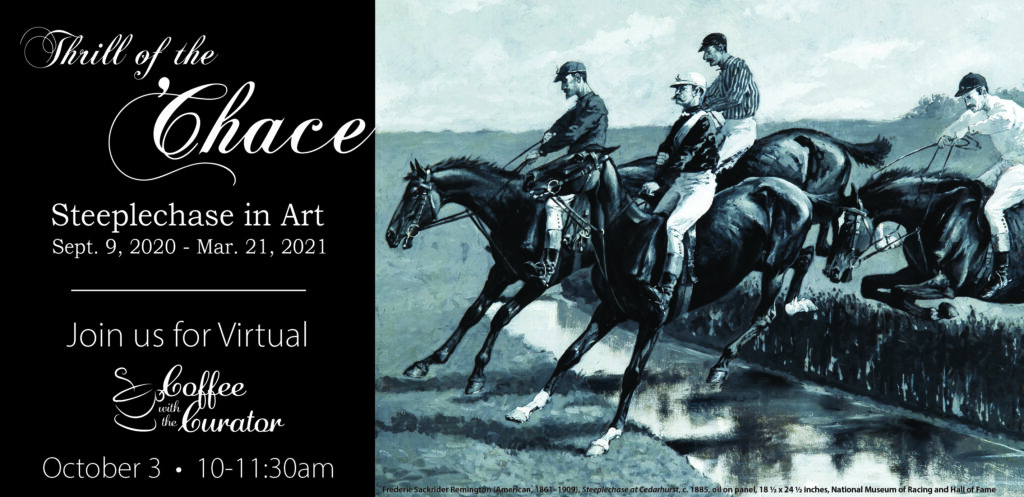 "Thrill of the 'Chace: Steeplechase in Art" at the National Sporting Library & Museum: Sept. 9-March 21, 2021
First run from church steeple to church steeple in Ireland in 1752, and known as "chacing," steeplechasing has developed a rich history around the globe. Jumping fences, leaping ditches, and streaking across the countryside in brightly colored silks, skilled jockeys and their mounts have won the hearts and minds of spectators and artists across centuries. Now run on courses ranging from Aintree, England, to Middleburg, Virginia, the excitement and passion of this sport has been immortalized in countless pieces of art. "Thrill of the 'Chace" showcases paintings, sculptures, and works on paper from the National Sporting Library & Museum's permanent collection and venues from across the country.
Cultivating Compassion with the Loudoun County Public Library: Sept. 10 | 2-3 p.m.
Explore the science of compassion with Certified Compassion Cultivation Training Instructor Laura Banks. Then, try out some evidence-based compassion practices that can help you respond to the challenges of life with more courage, clarity and ease. Banks is dual certified by Compassion Institute and Stanford University.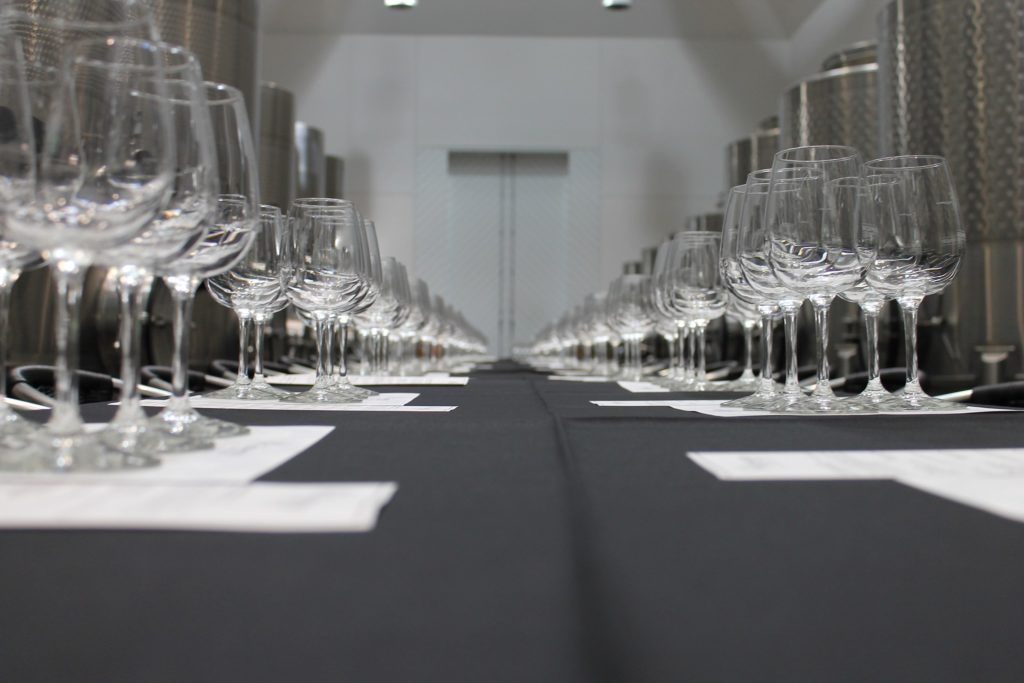 Summer School Series at Boxwood Estate Winery: Sept. 12 | 11:30 a.m.-1:30 p.m.
Set in Boxwood's breezy pavilion located at the top of their vineyard's hill and led by Boxwood General Manager Dorothy Vaccaro, the final session of Boxwood's summer school series focuses on food pairings. You will enjoy pairings with their Summer Sips flight: Sauvignon Gris, Sauvignon Blanc, Rosé (all 2019 vintage) and Trellis 2017.
To adhere to social distancing guidelines, tickets are packaged per table of 4 guests. Each table will receive:
• 4 tasting flights (one per guest)
• 4 course packets, yours to keep
• 4 pairing plates
• 2 bottles of your choice from tasting
*In the case of inclement weather, class will be held in the Chai. Please adhere to the Governor's guidelines and arrive wearing a mask until seated at your table with your group.

"Master Class with Andre Pater: Drawing a Live Model" at the National Sporting Library & Museum: Sept. 12 | 2:30-4:30 p.m.
In this master class, Andre Pater will cover a multitude of topics including detailed demonstrations, how to format a composition on paper, finding balance, and directions and measurements as keys to a composition. Participants will begin with quick warm-up drawings and progress to longer poses with a model dressed in polo regalia via Zoom. Tickets for this virtual workshop are $50. For more information, please visit the event page on NSLM's website.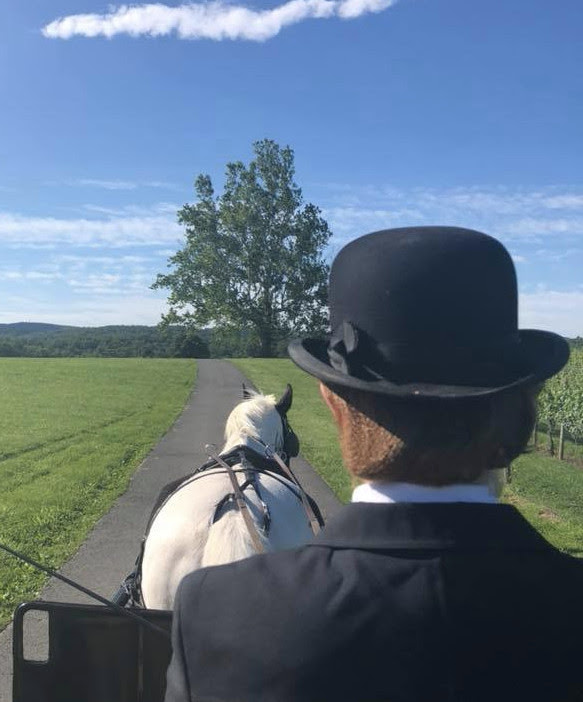 Carriage Rides with Doc & Molly at Greenhill Winery & Vineyards: Sept. 13 & 27 | 2-5 p.m.
Take a surrey ride through the vineyard! Grab some sparkling Blanc de Blancs and your favorite cheese plate and enjoy a ride with driver Molly and "Doc Holliday." Rides are free, first-come, first-serve and seat up to 3 persons.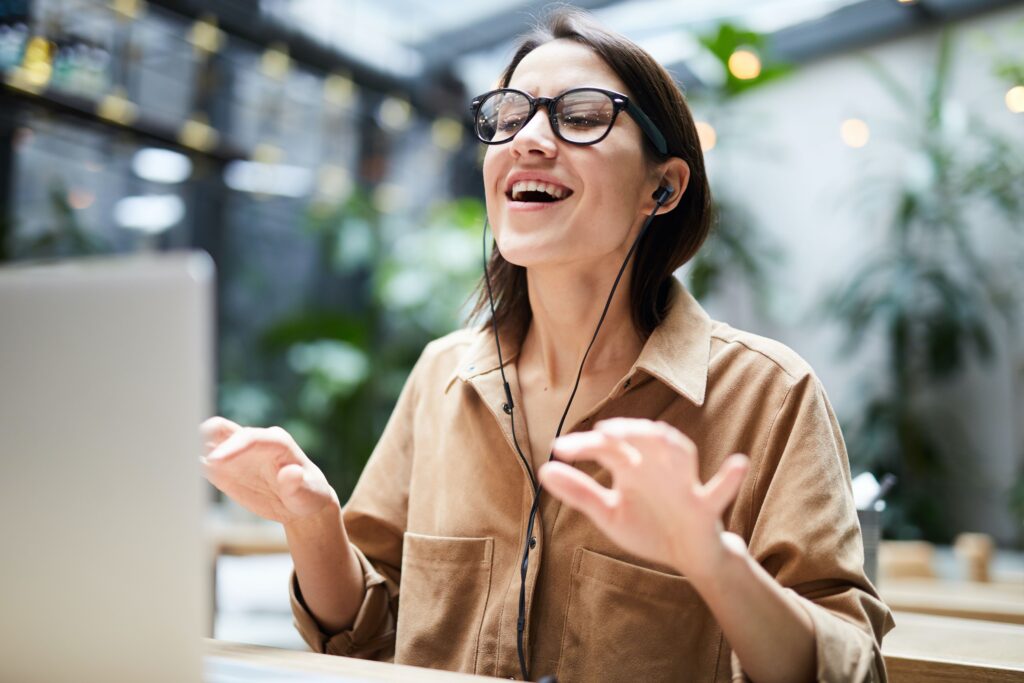 Virtual Choral Class for Adults with Loudoun County Public Library: Sept. 15, 22 & 29 | 11 a.m.-noon
Take your song to the next level in this virtual classical and musical theater singing workshop for adults. Come prepared with a song to sing and receive guidance on technique and style from soprano and voice teacher Dr. Mariana Mihai-Zoeter. Five participants will be given direct instruction and all other attendees will participate interactively, with the ultimate goal of touching hearts and healing through singing. The class will be limited to 20 students on a first-come, first-serve basis. Participants will need wired headphones and a Chrome browser.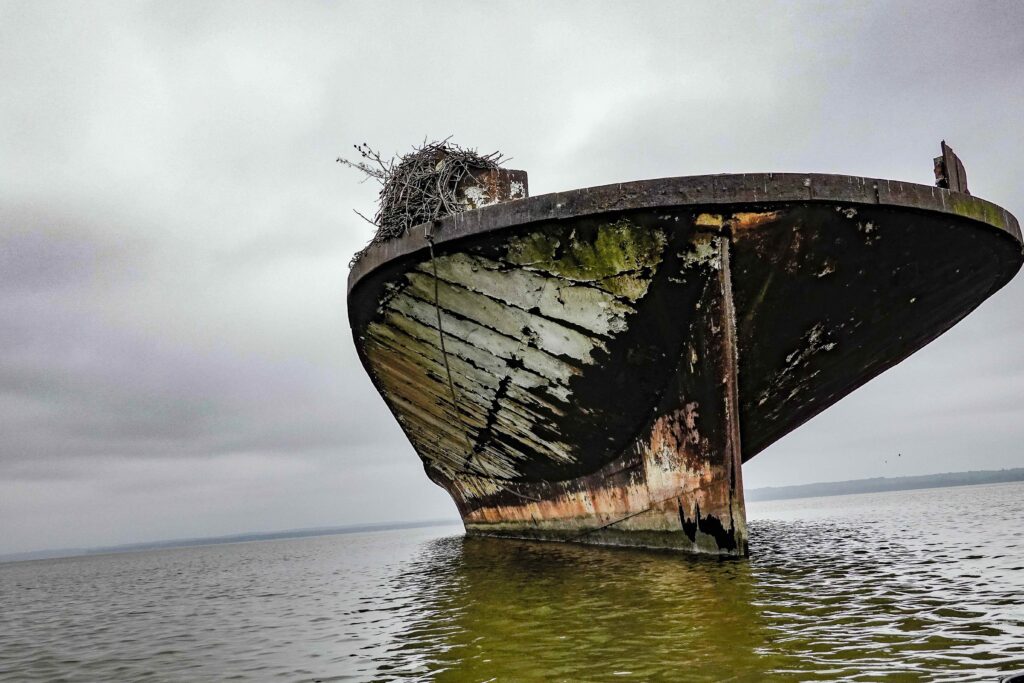 "Forgotten History: The Lessons of Mallows Bay" with Loudoun County Public Library
Frank Stopa will tell the photographic story of the "Ghost Fleet" at Mallows Bay, Maryland. Sitting partially submerged in the Potomac River south of D.C., the discarded hulks of almost 200 ships offer quiet testimony of a failed and forgotten WWI effort to resupply America's allies. By the time of WWII, that failure had helped transform the United States into a global maritime power.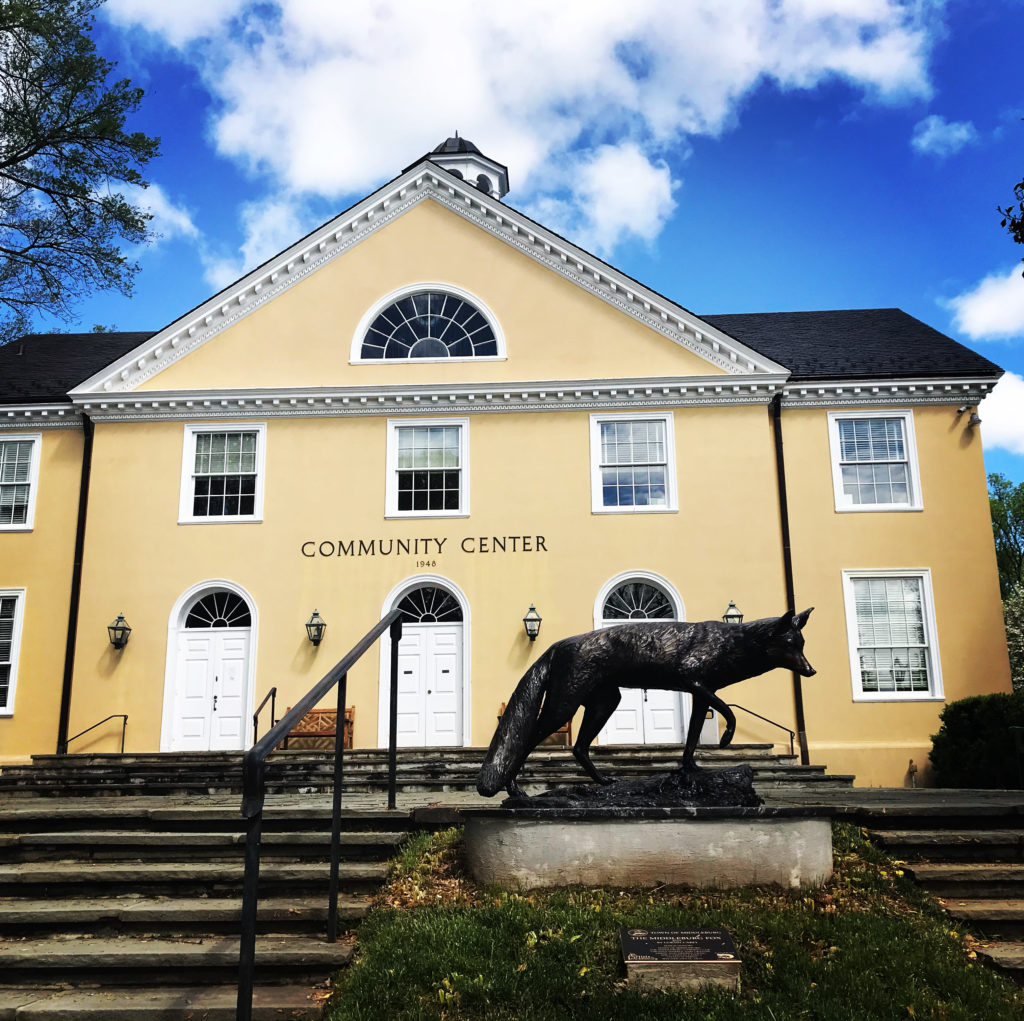 "Concert in the Park" at the Middleburg Community Center: Sept. 18 | 6-8 p.m.
Free, family friendly and open to the public! Join us at the Middleburg Community Center for a live performance in the picnic grounds. Bring your chair and picnic blanket!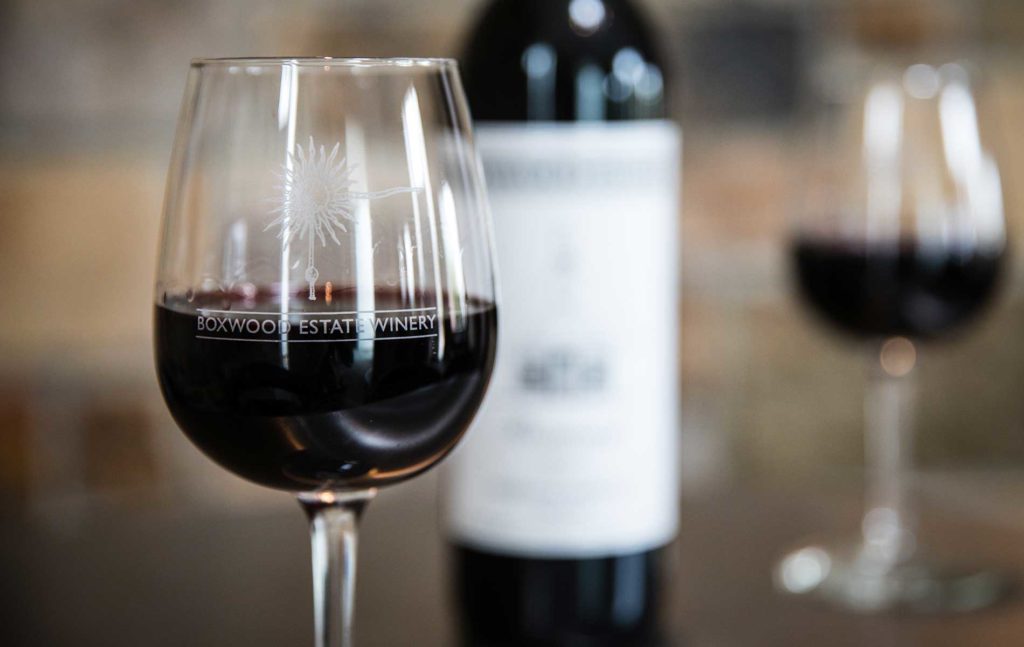 Boxwood Estate Wine Dinner at Market Salamander: Sept. 19 | 7-9 p.m.
Celebrate Virginia's robust terroir and most fertile region with a multi-course wine dinner at Market Salamander. Chef Jason Deaver has prepared a five-course meal with wines from Boxwood Estate Winery expertly paired to enhance each course. Embrace the fall season with this seasonally inspired menu and sensational Virginia wines. $99 per person, excluding tax and gratuity. Advanced reservations required. Please call 540-687-9726 to reserve.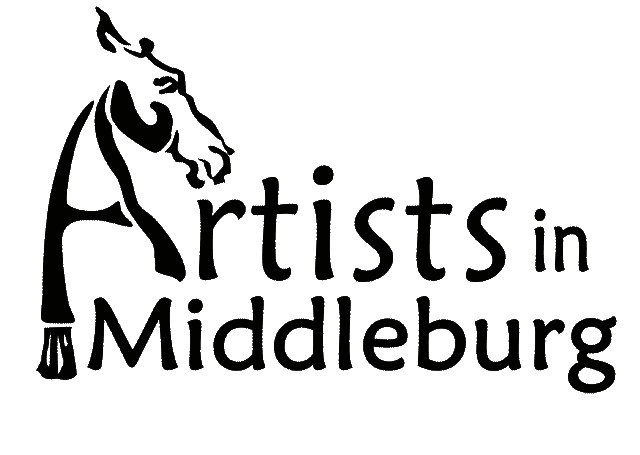 "Red Rules! The Power of Color" at The Artists in Middleburg: Sept. 19-Oct. 18
Join The Artists in Middleburg for their newest exhibit, featuring the power of red.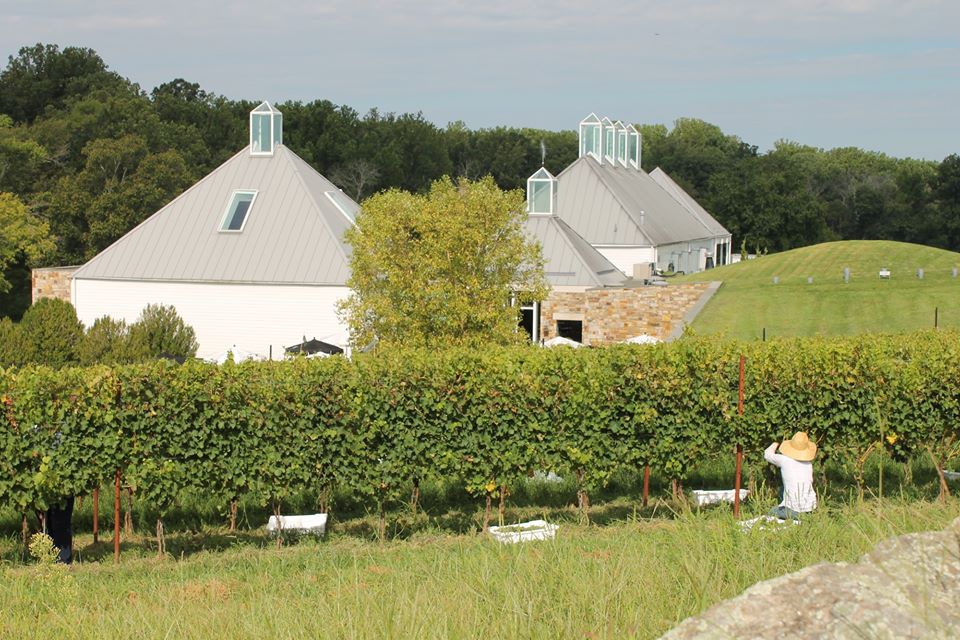 Harvest Tour at Boxwood Estate Winery: Sept. 19 & 26 | 1-2:30 p.m.
Come learn about what keeps Boxwood busy this time of year. Learn directly from vineyard staff about Boxwood's fall harvest with a tour of winery facilities, a stop at their Cabernet Franc vines to discuss the harvesting process and conclude the afternoon with a tasting of both wine and fresh clusters of all varietals.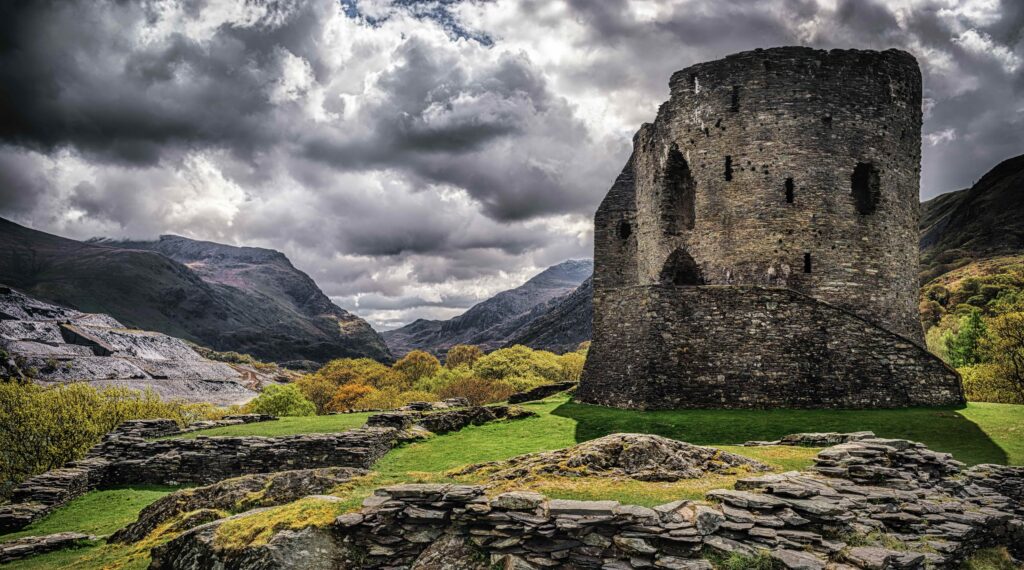 Loudoun County Public Library Presents "Armchair Travel: Wales" with John Daum: Sept. 25 | 6-7 p.m.
Take a trip with historian and adventure traveler John Daum to Welsh castle country. You will visit some of the monumental castles built by Edward I as part of his "Iron Ring." Now considered the peak of Medieval castle building, these castles and their accompanying towns offer a fascinating glimpse into the past.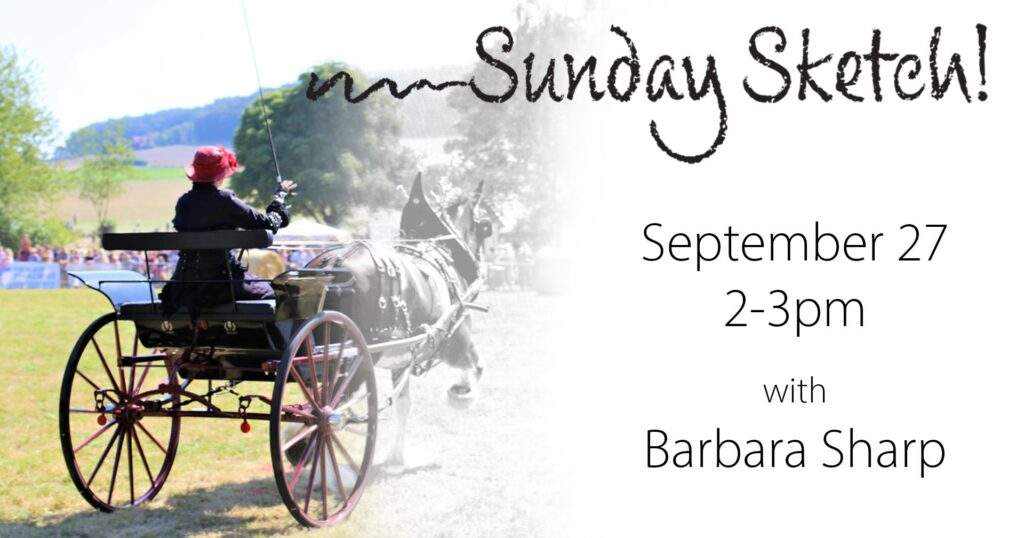 National Sporting Library & Museum's Sunday Sketch with Barbara Sharp: Sept. 27 | 2-3 p.m.
Using examples from the NSLM's permanent collection and current exhibition "Phyllis Mills Wyeth: A Celebration," artist Barbara Sharp explores the theme of coaching. This is a free Zoom class. To join Sunday Sketch via Zoom, please email info@nationalsporting.org for your private link. You may also watch "Sunday Sketch" live on Facebook.
Upcoming Events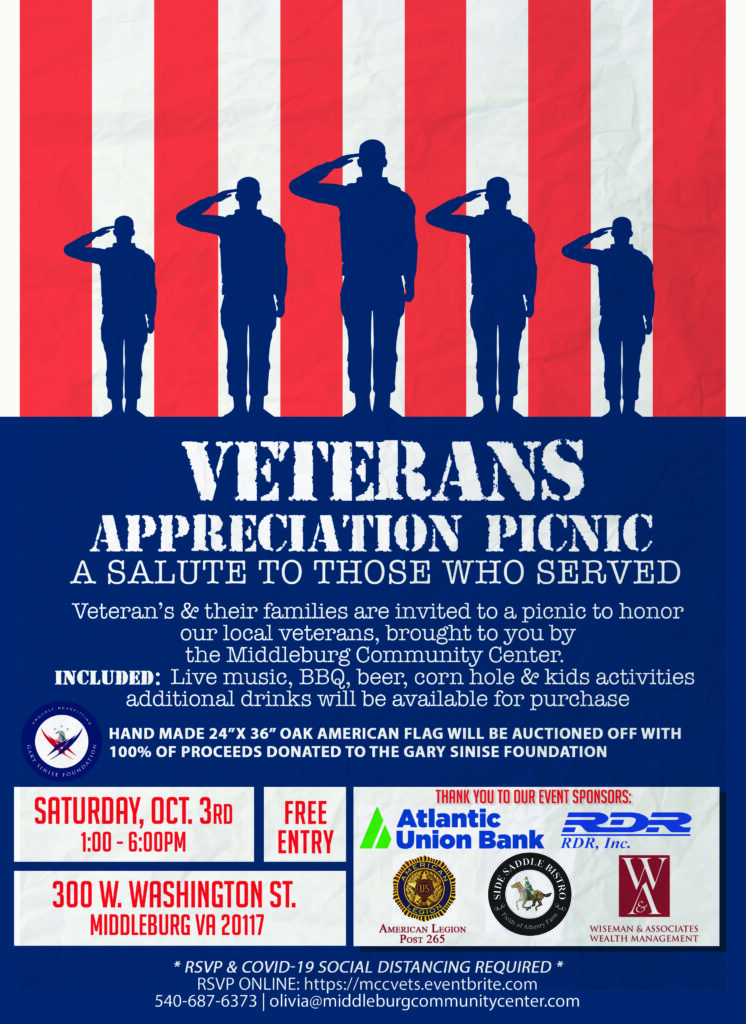 Veterans Appreciation Picnic at the Middleburg Community Center: Oct. 3 | 1-6 p.m.
To all the veterans out there, we salute you! Thank you for your service and sacrifice! The Middleburg Community Center would like to take a moment to thank the local veterans for their sacrifice, time, and honor fighting for our country.
Local veterans and their families are invited to join us for an outdoor picnic to honor our local veterans, brought to you by the Middleburg Community Center.
Each RSVP includes one BBQ meal and one local beer per person. Event features live music by Sons of Liberty, corn hole and kids activities. Additional drinks will be available for purchase.
RSVP required. This event is free, but donations are appreciated. 50% of profits will go back to local veterans organizations.
Make sure to follow us on Facebook and Twitter to stay up-to-date on these and other upcoming events.
Did we miss something? Email your event to info@visitmiddleburgva.com or DM us on social media.