— There's nothing quite like fall in Middleburg. The changing of the leaves adds dramatic colors to our scenic countryside, making it the perfect time to enjoy the region's natural beauty, whether that means taking a trail ride, relaxing at a local winery or even just driving around. October is also home to some of Middleburg's most popular annual events, including the Middleburg Film Festival. Here's our look at what fun fall activities are taking place in October!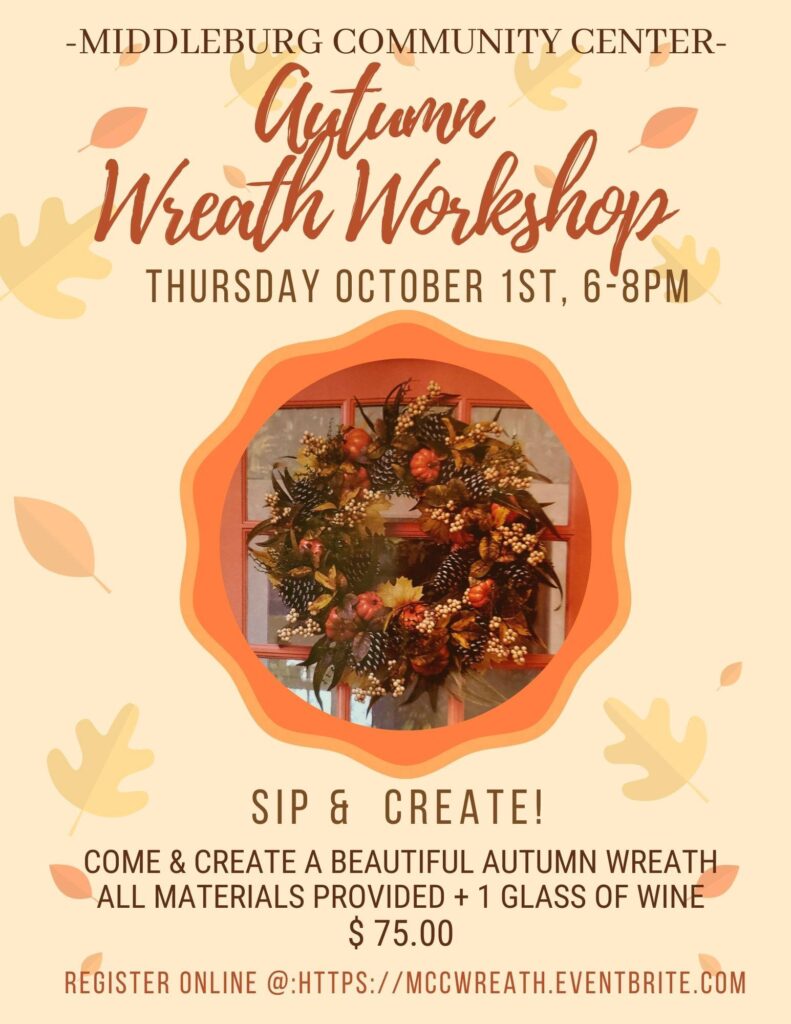 Autumn Wreath Workshop at the Middleburg Community Center: Oct. 1
Come to MCC and make a beautiful autumn wreath with Barbara Sharp. All materials provided. In addition to creating a custom wreath, you can also enjoy some light snacks and red or white wine! One glass is included in the purchase of the class, additional wine for purchase.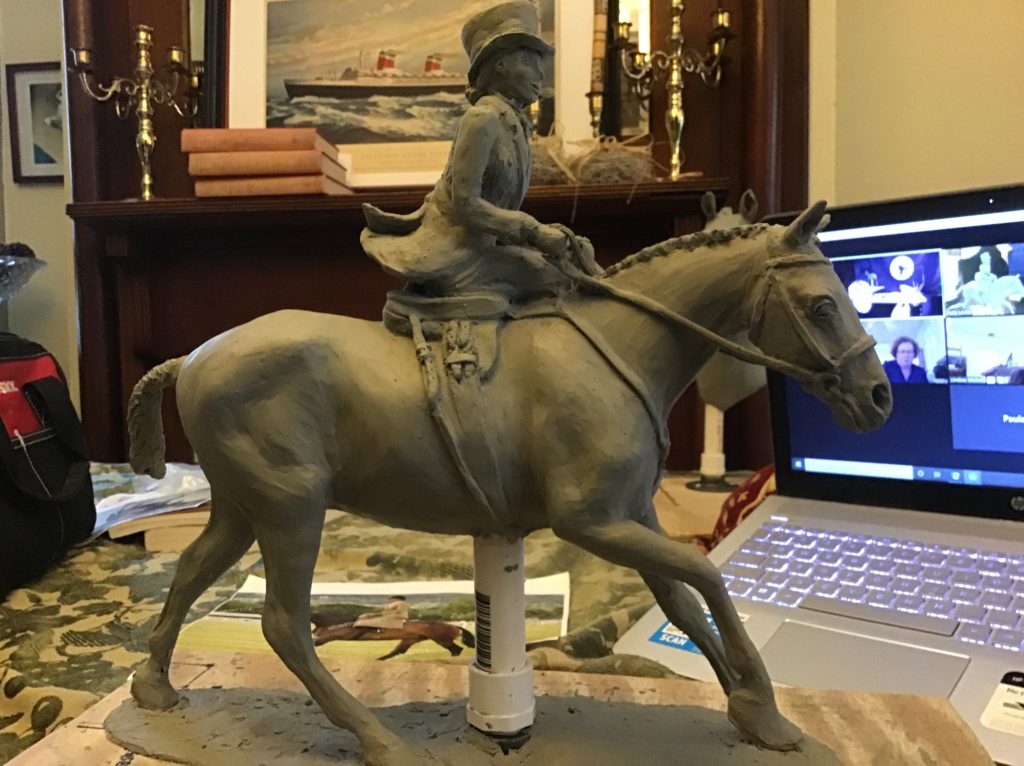 The Artists in Middleburg Equine/Animal Sculpture Workshops with Goksin Carey: Thursdays | 1-5 p.m.
Join The Artists in Middleburg for these inspiring and fun virtual Zoom sessions! Goksin Carey has been teaching equine sculpting workshops at The Artists in Middleburg since 2014. Yet she started as a self-taught artist whose love of
nature and animals, especially horses find a voice in her hands as sculpture. She is an associate member of National Sculptor Society, member of Virginia Equine Artists and is certified through American Academy of Equine Art. Register for this engaging workshop at the link below or by calling 540-270-6165.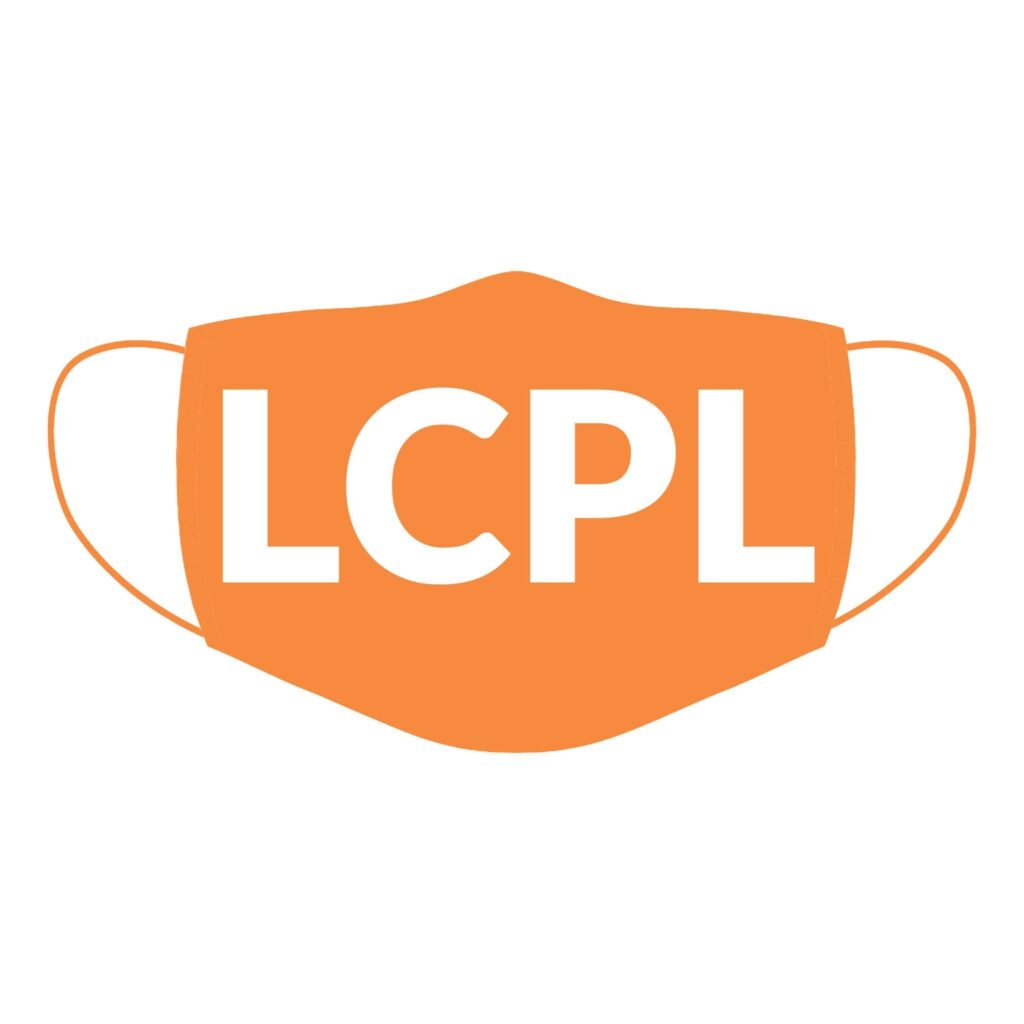 Online Events with the Loudoun County Public Library
The Loudoun County Public Library is hosting a variety of online sessions throughout the month of October. Check out the full library calendar at library.loudoun.gov. Links to specific programs will be added to the library website in the days prior to the event, and will be activated just prior to the program time listed. Programs include:

Middleburg Farmers Market at the National Sporting Library & Museum: Saturdays | 9 a.m.-noon
Join us at the National Sporting Library & Museum for locally grown and made products, including fruits and vegetables, meats, soaps and more!
"Coffee with the Curator" at the National Sporting Library & Museum: Oct. 3 | 10-11:30 a.m.
Grab a cup of coffee and tune in with NSLM's George L. Ohrstrom, Jr. Head Curator Claudia Pfeiffer for conversation on their newest exhibition, "Thrill of the 'Chace: Steeplechase in Art."
Free for NSLM Members, $5 for non-members.
Contact info@nationalsporting.org for any questions.
Live Music at Cana Vineyards and Winery of Middleburg: Oct. 3, 10, 17 & 24 | 1-5 p.m.
Sip your favorite Cana wines while enjoying live music!
October schedule:
Oct. 3: David Davol
Oct. 10: Dennis Wayland
Oct. 17: Juliet Lloyd
Oct. 24: Emmy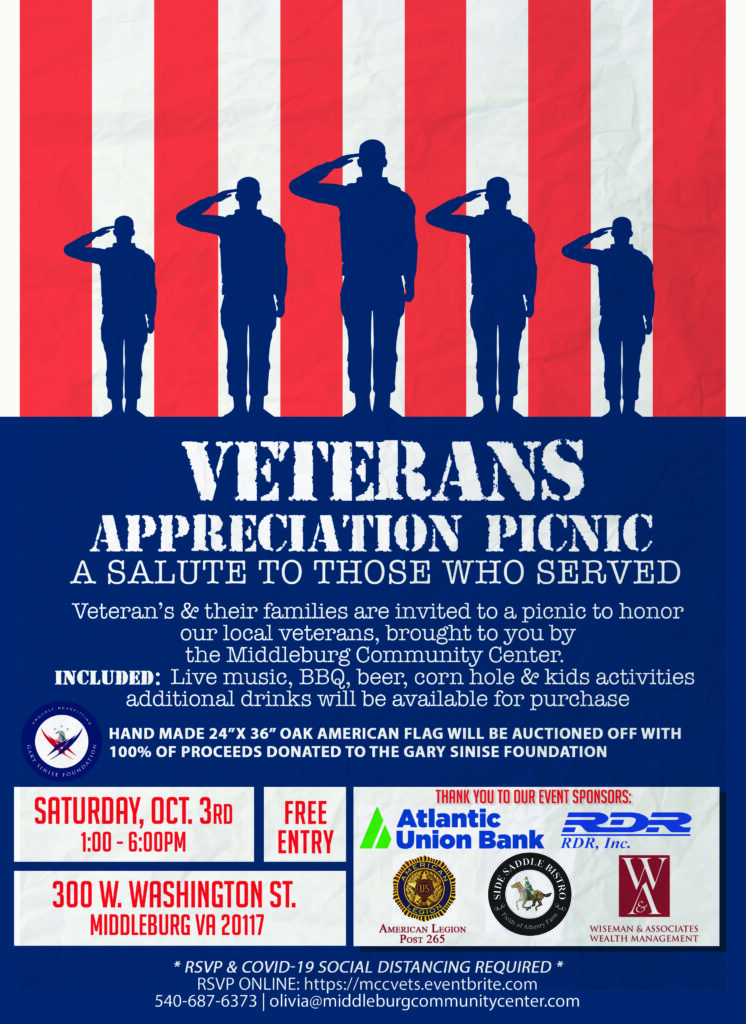 Veterans Appreciation Picnic at the Middleburg Community Center: Oct. 3 | 1-6 p.m.
To all the veterans out there, we salute you! Thank you for your service and sacrifice! The Middleburg Community Center would like to take a moment to thank the local veterans for their sacrifice, time, and honor fighting for our country.
Local veterans and their families are invited to join us for an outdoor picnic to honor our local veterans, brought to you by the Middleburg Community Center.
Each RSVP includes one BBQ meal and one local beer per person. Event features live music by Sons of Liberty, corn hole and kids activities. Additional drinks will be available for purchase.
RSVP required. This event is free, but donations are appreciated. 50% of profits will go back to local veterans organizations.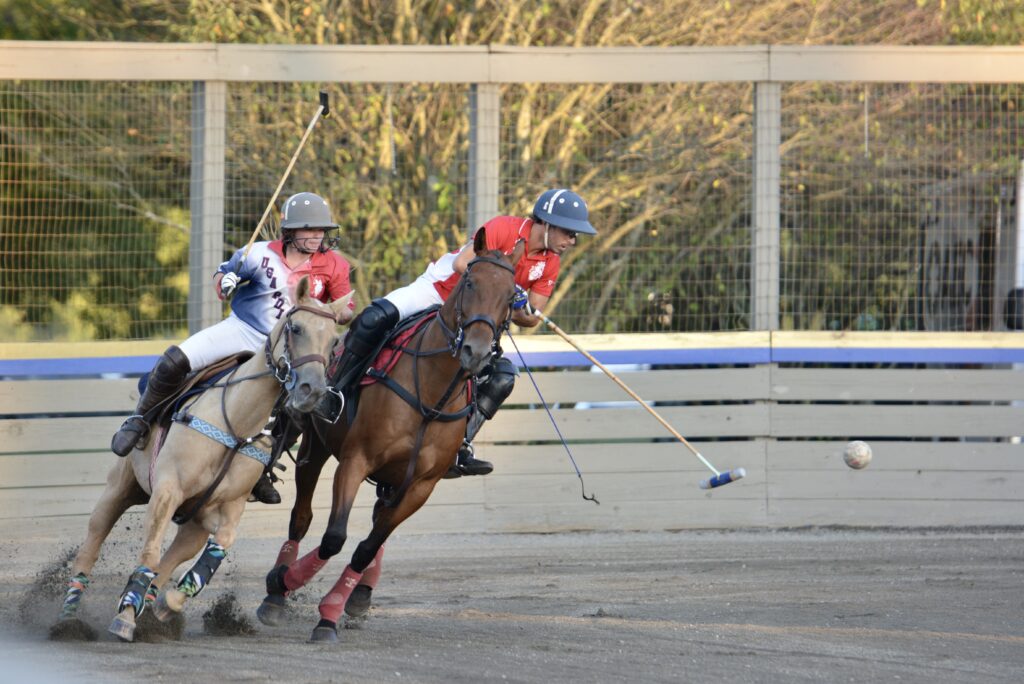 Twilight Polo at Great Meadow: Oct. 3
Great Meadow is currently offering a very limited number of tickets for Twilight Polo in the outdoor Greenhill Stadium on Oct. 3.
Only a very limited number of tickets will be sold to ensure there is plenty of space for appropriate physical distancing. Tickets must be purchased in advance of the event, absolutely no tickets will be sold at the gate. For questions, please call 540-253-5000 or email admin@greatmeadow.org.
Purvchase tickets and learn more about the safety protocols at greatmeadow.org/tailgate-polo.
Drive-Through and Virtual Interfaith Blessing of the Animals: Oct. 4 | 2-3 p.m.
Emmanuel Episcopal Church and the National Sporting Library & Museum (NSLM) are excited to host their annual Interfaith Blessing of the Animals on Oct. 4 at 2 p.m. This year, they are offering a drive-through blessing on the NSLM campus and individual virtual blessings via Zoom. Bring your furry, feathered, scaly, or teddy bear friends to be blessed in honor of St. Francis Day!
They ask that all participants:
Join the service online at 2 p.m. via Zoom and Facebook Live.
Follow the designated traffic pattern after the service for the individual blessings.
Stay in your cars and wear your masks.
If you are coming with a trailer, please park in the designated trailer parking spaces and a minister will come to you. If you are joining virtually, please email info@nationalsporting.org for the Zoom link. They will have a minister available to conduct individual blessings to all participants joining virtually. You will be placed in a virtual waiting room and admitted to your private session. For any questions, please contact info@nationalsporting.org.
The service and blessings, led by the Rev. Gene LeCouteur of Emmanuel Episcopal Church, are ecumenical, with people of all faiths encouraged to participate. Clergy co-officiating with the Rev. LeCouteur include:
Rabbi Rose Lyn Jacob of Madison County
Pastor Tracey Lyons, Mt. Zion-Willisville Chapel Cooperative Parish (UMC)
Father Christopher Murphy, St. Stephen the Martyr Roman Catholic Church, Middleburg
Pastor Herman Nelson, Shiloh Baptist Church, Middleburg
Other clergy who are interested in participation in the blessing may contact the Rev. Gene LeCouteur at 540-687-6297 or rector@emmanuelmiddleburg.org.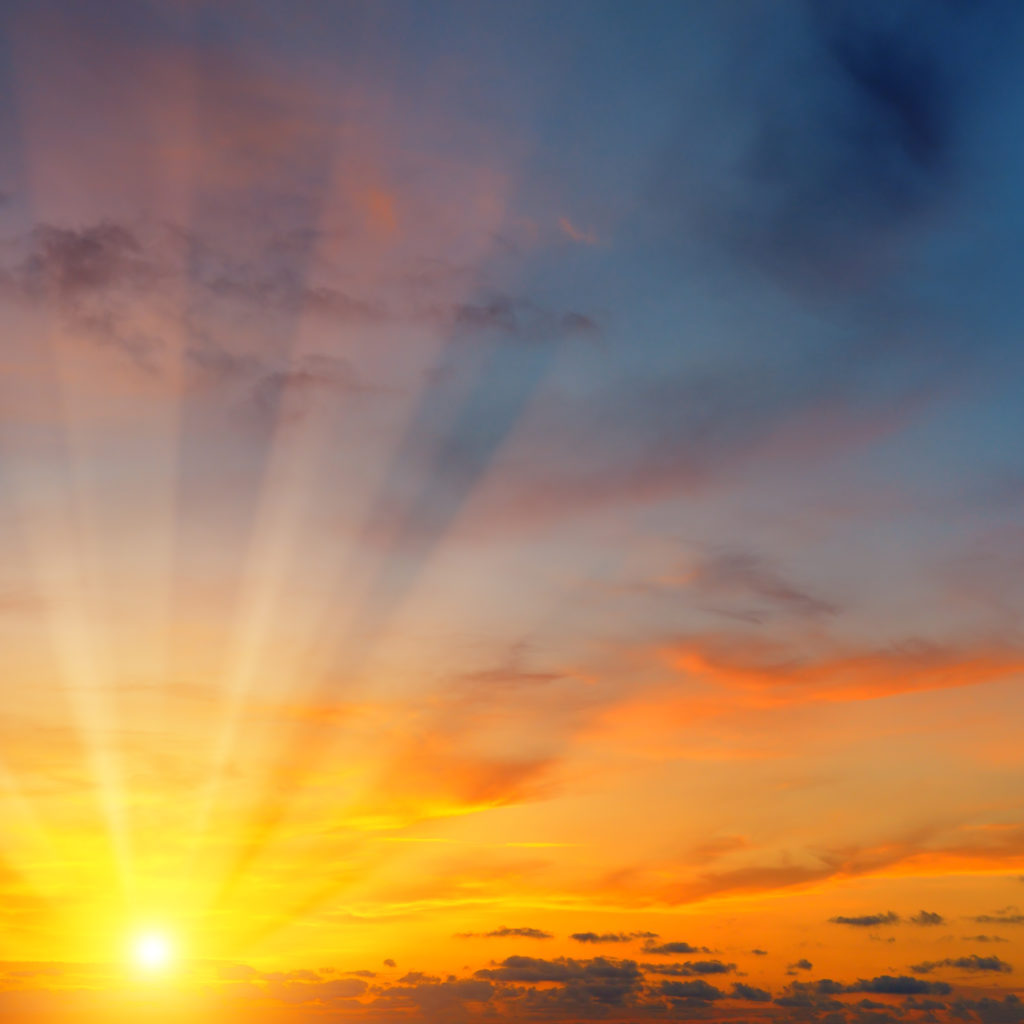 Grief Support Groups with Blue Ridge Hospice
Blue Ridge Hospice offers a variety of grief support groups to help those dealing with the loss of a loved one. Upcoming meetings include:
Hill School Open Golf Tournament at Bull Run Golf Club: Oct. 7 | Noon-5 p.m.
Join the Hill School Alumni Association, sponsors and friends supporting need-based financial aid at Hill School, benefitting children from all walks of life throughout our community! Improve your game, have fun, win a 50/50 raffle and prizes, and more!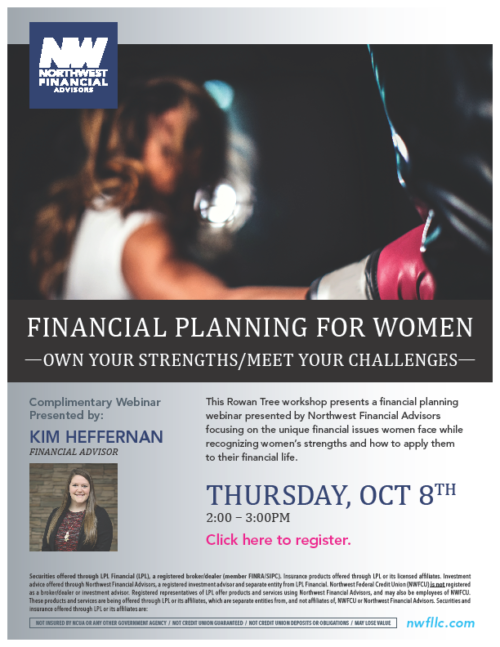 "Financial Planning for Women" with Northwest Federal Credit Union: Oct. 8 | 2-3 p.m.
We know that women need financial planning more than ever. When you look at the demands they are juggling with work, home, children and more, it's hard to find time to focus on creating a sound financial plan during these hectic times. But since women may live longer than men and sometimes earn less than men, it's important they feel comfortable taking control of their financial futures. Northwest Federal Credit Union is here to help with sound advice and financial literacy.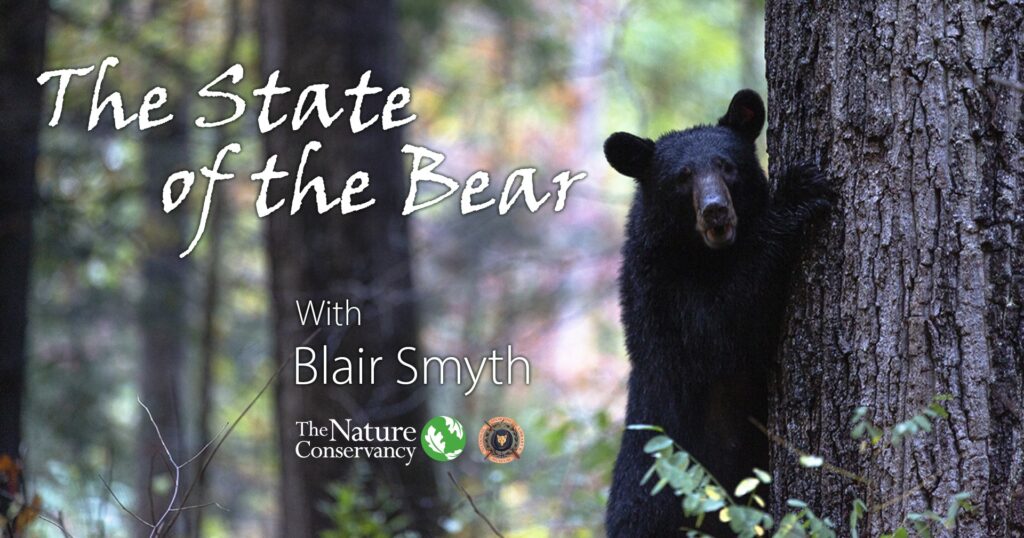 "The State of the Bear" with Blair Smyth: Oct. 8 | 6-7 p.m.
Virtually join the National Sporting Library & Museum and Blair Smyth, director of The Nature Conservancy's Warm Springs Mountain Preserve in Bath County, to learn about The Nature Conservancy conservation priorities across Virginia. Blair and his team work with state and federal partners to improve forest conditions and to create a diverse patchwork of wildlife habitats using prescribed fire. A bear biologist by background, Smyth explores the natural history and current state of black bears in modern day Virginia as a reflection of the evolving stage for nature and wildlife.
This is a free event in partnership with The Nature Conservancy. There are only 100 spots available, so save your spot by emailing info@nationalsporting.org.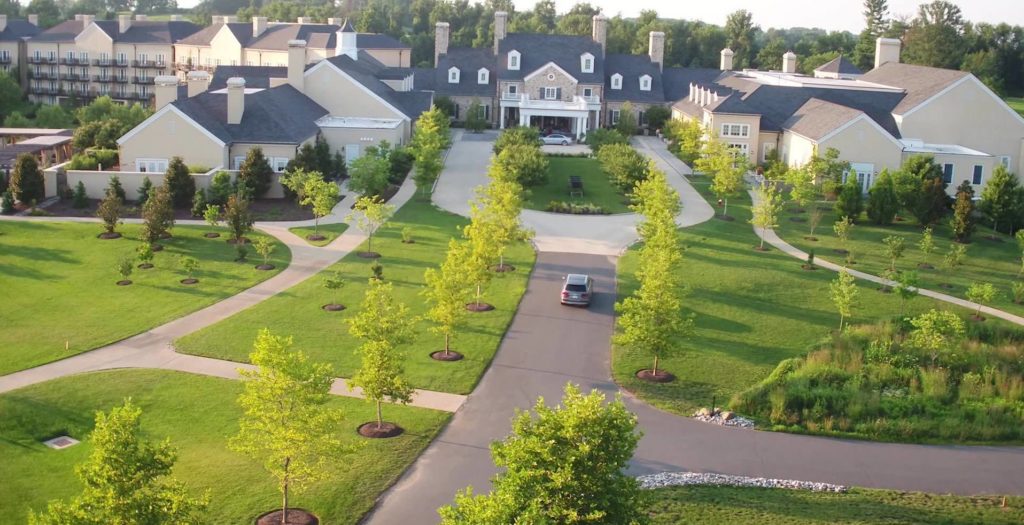 Dinner & A Movie at Salamander Resort & Spa: Oct. 10 | 7-9 p.m.
Have you ever watched a movie and wished you could be transported into the film for the cuisine? Salamander's talented culinary team will set the tone of the evening by pairing the movie "Peanut Butter Falcon" with a multi-course themed meal that is perfect for date night. This immersive dining experience will transport you into the movie while you dine in Salamander's screening room for the motion picture. After dinner, traditional theater fare will be served including flavored and traditional popcorn, jumbo pretzels and an assortment of decadent mini desserts.
$95 per person plus cash bar. Does not include tax and service charge. Call 540-326-4070 for reservations.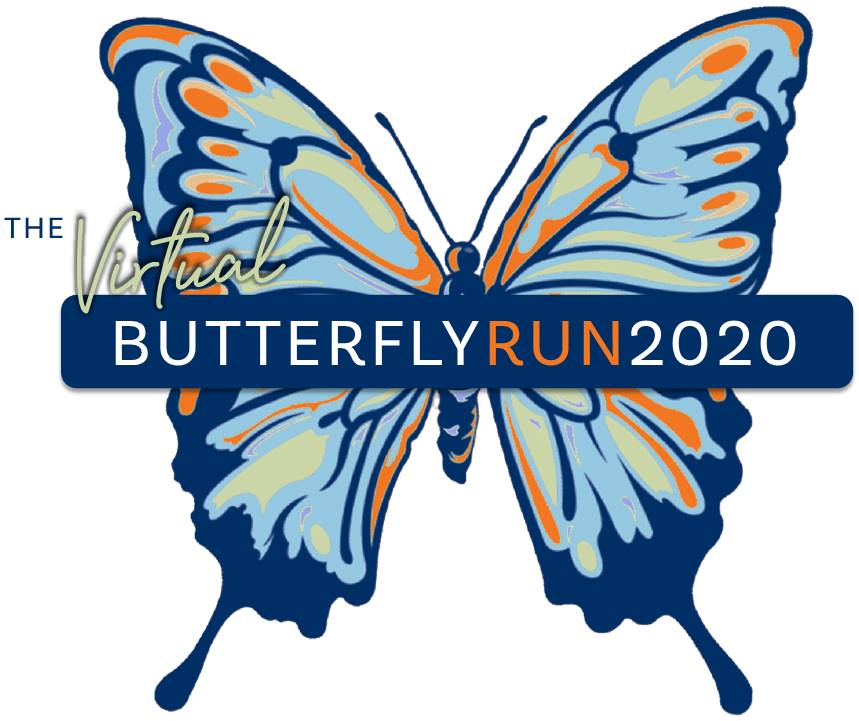 Virtual Butterfly Run: Oct. 10-17
Due to COVID-19, Blue Ridge Hospice is holding their 18th annual Butterfly Run 5K/10K as a virtual event! Participants will run or walk wherever they choose between Oct. 10-17 in remembrance of their loved ones and in support of Blue Ridge Hospice.
During this difficult time, Blue Ridge Hospice needs your support more than ever! Your participation and donation will provide comfort and support to their patients, their families, and our community.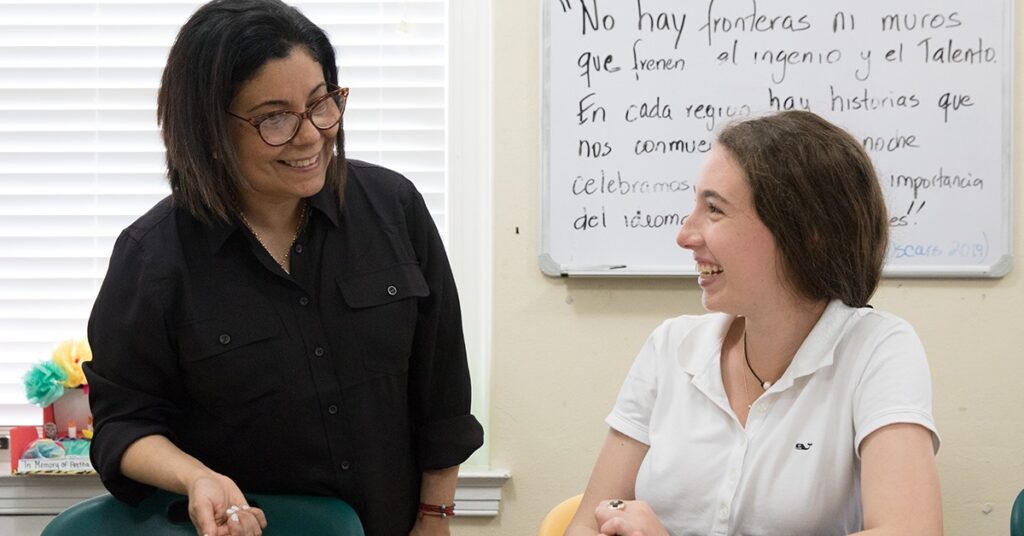 Virtual Admission Open House at Foxcroft School: Oct. 12 | 9 a.m.-noon
Families looking for an outstanding secondary school experience for their daughters are invited to register for Foxcroft's virtual Fall Open House on Oct. 12!
Foxcroft's open houses are a great way for you to get to know Foxcroft better and to meet the students, faculty, and staff who help to make this such an incredible place.
Information sessions will include:
A student-guided campus tour
Live sessions from Student Life and Academics
Sentiments from Foxcroft students
Insights from Foxcroft parents
Live Q&A with Admissions
And so much more! Come see why families are choosing Foxcroft!
To register for an open house, visit foxcroft.org/admission/visit. Prospective families are also welcome to schedule visits at other times, by contacting the Admission Office at 540-687-4340 or admission@foxcroft.org.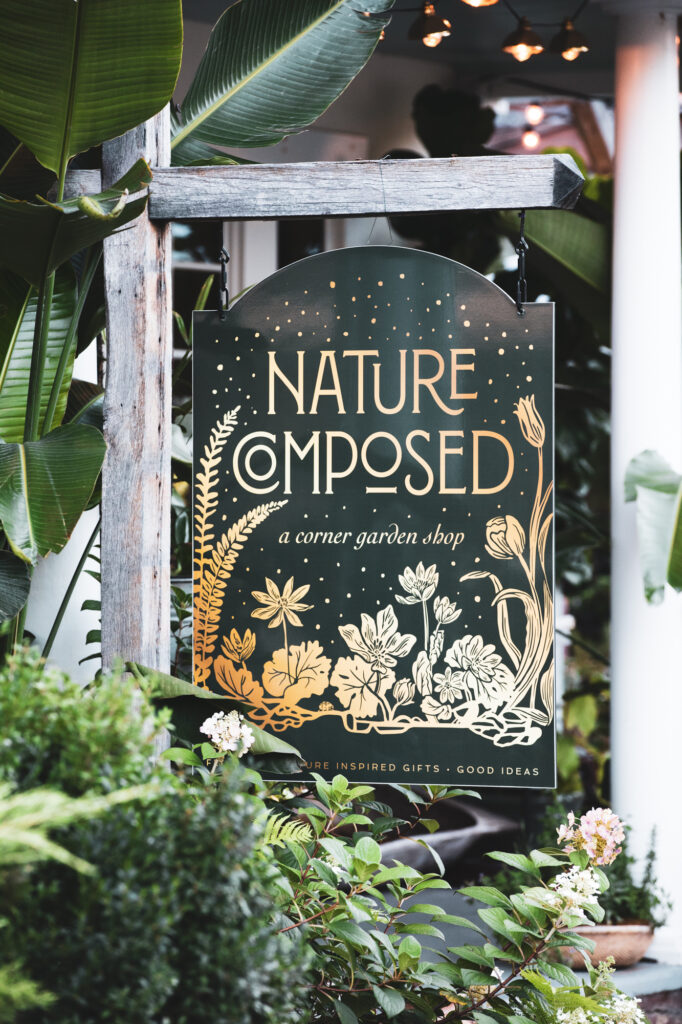 Virtual Biz Buzz with Nature Composed: Oct. 13 | 6 p.m.
Join the Middleburg Business and Professional Association for a virtual Biz Buzz! This informational event will include an update on what's happening in Middleburg, as well as input from local businesses. Please email info@visitmiddleburgva.com for login info.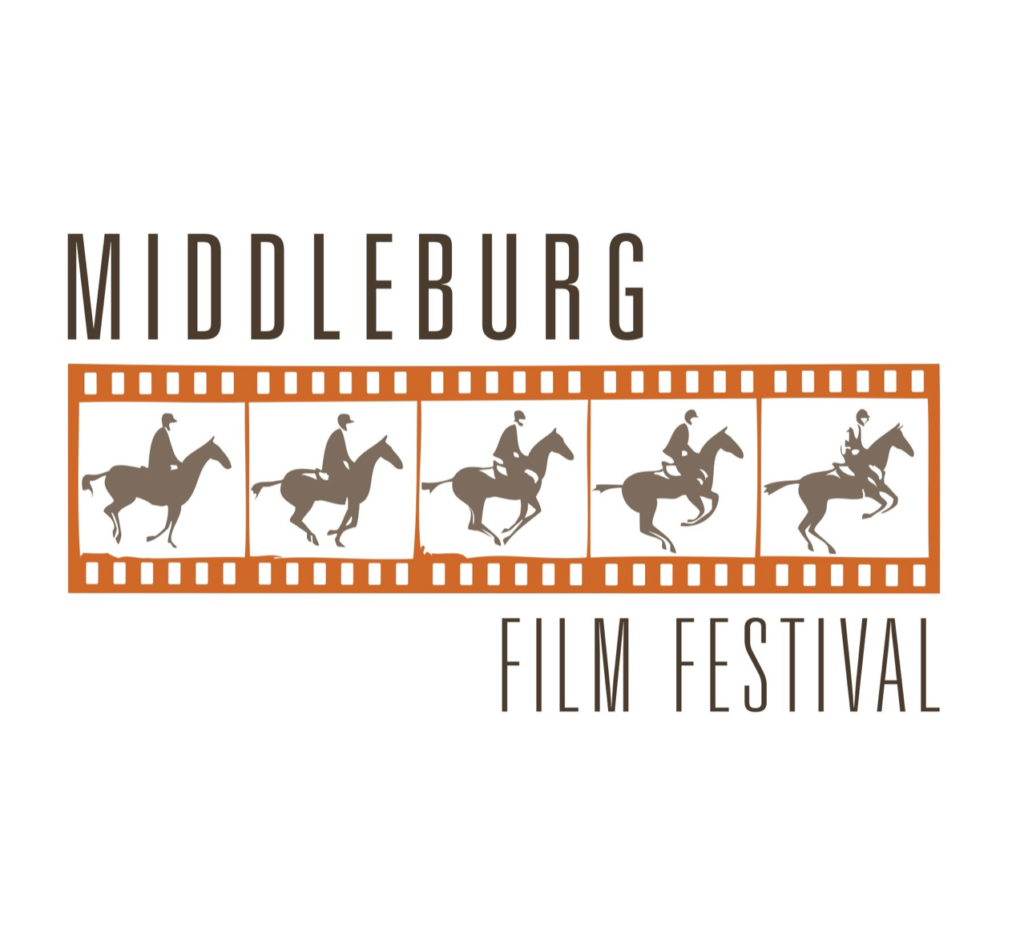 Middleburg Film Festival: Oct. 15-18
The Middleburg Film Festival offers four days of fantastic films in a spectacular setting, only 30 minutes from Dulles International Airport and just one hour from Washington, D.C. A carefully curated selection of narrative and documentary films screen in intimate theatre environments, followed by fascinating Q and A's with world-renowned filmmakers, actors, and other special guests. The films include festival favorites, world and regional premieres, first-class foreign films, and Oscar contenders. Purchase tickets at middleburgfilm.org.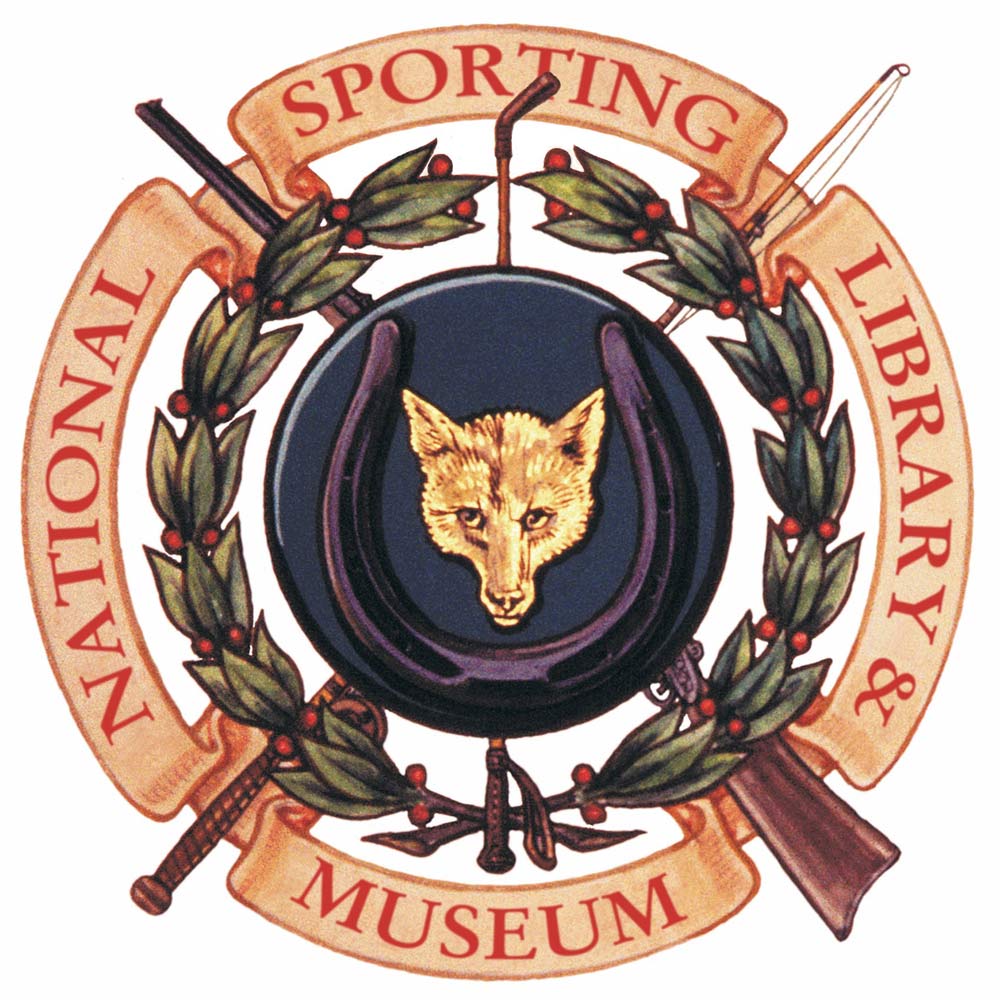 NSLM's Big Book Sale: Oct. 16-18 | 10 a.m.-4 p.m.
The National Sporting Library & Museum is pleased to announce that it will host "The Big Book Sale" this fall! This a great opportunity to pick up new titles for yourself and support the library at the same time! The sale will feature $5 books, with the option to purchase 5 for $20, as well as many individually priced titles.
Due to the COVID-19 pandemic, the format of the "Big Book Sale" will be slightly different than in years past. The sale will be held in the library's Founders Room. There will be staggered admission with a maximum of three guests in the room at any given time, and a one way-route through the sale. The use of masks and hand sanitizer is required. Payment will be accepted by check or credit card only. Restrooms will be unavailable to book sale guests.
Each year, the library receives hundreds of book donations. Many of these volumes are duplicates of those already in the collection. The Big Book Sale gives the librarians a chance to rehome these duplicate titles with new sporting and book enthusiasts, while simultaneously raising funds to support the care of the library's collections. Whether your passion is angling, foxhunting, horseracing, or wingshooting, the "Big Book Sale" offers great titles to add to your personal library, or to give as gifts to friends and family this holiday season! We look forward to seeing you!
Questions? Please call 540-687-6542 x18 for Michelle Guzman or x21 for Erica Libhart.

Aldie Historical Road Rally: Oct. 17
The Aldie Heritage Association is proud to announce the first-ever Aldie Historical Road Rally. The AHA Road Rally will provide a challenging, safe afternoon of fun experiencing the history and places of interest in the Aldie 20105 zip code. The AHA Road Rally starts in the village of Aldie, where you will be given the clue for the first stop. At each stop, you will receive the clue for the next stop. There's a surprise in the middle, and each vehicle will go home with two takeaway meals from Big Daddy's BBQ, a bottle of wine, water and soft drinks, and a certificate of completion. Additional adult and children's meals are available for purchase at the time of registration. A list of restroom facilities will be provided.
This is not a race, but a fun, socially distanced way to see all that the Aldie area has to offer!
Tickets are $100 per vehicle and must be purchased in advance. No tickets will be sold on-site. The event is limited to the first 100 tickets sold. The event is rain or shine, so no refunds will be given. There is no limit to the number of individuals in each participating vehicle. Children must remain with parent, guardian, or adult at all times. More info and registration at aldieheritage.com.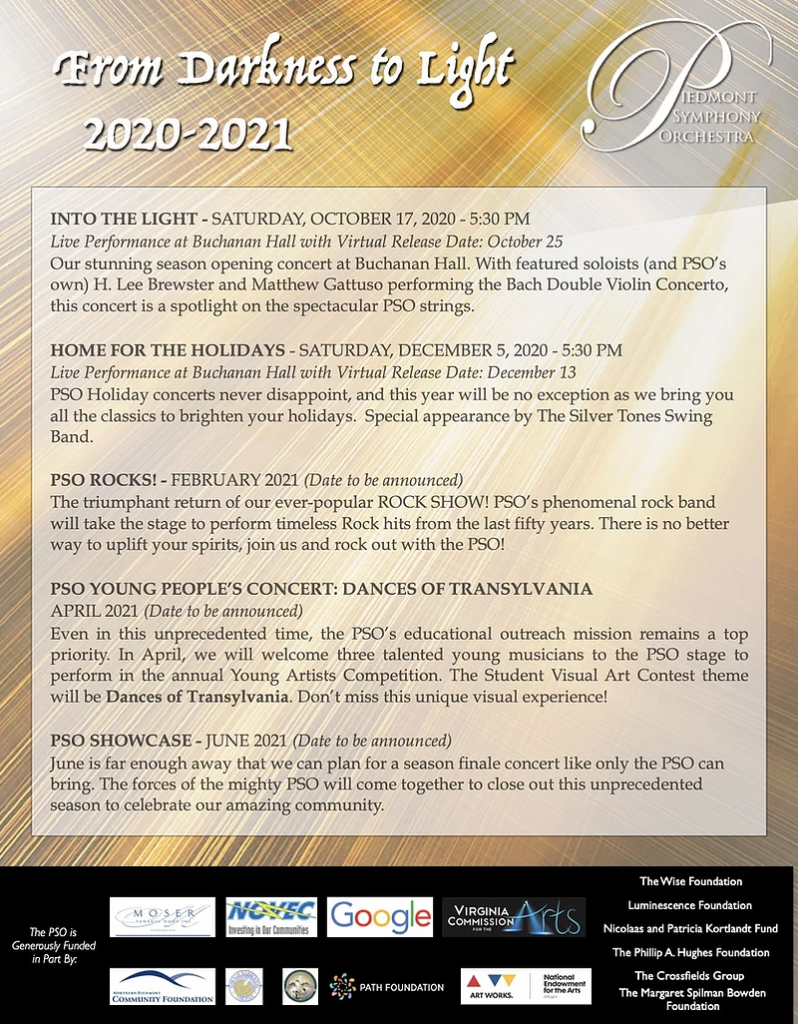 "Into the Light" at Buchanan Hall: Oct. 17
Piedmont Symphony Orchestra's stunning season opening concert at Buchanan Hall. With featured soloists (and PSO's own) H. Lee Brewster and Matthew Gattuso performing the Bach Double Violin Concerto, this concert is a spotlight on the spectacular PSO strings. Concert begins at 5:30 p.m. Contact 540-592-3455 or buchananhall@gmail.com for more info.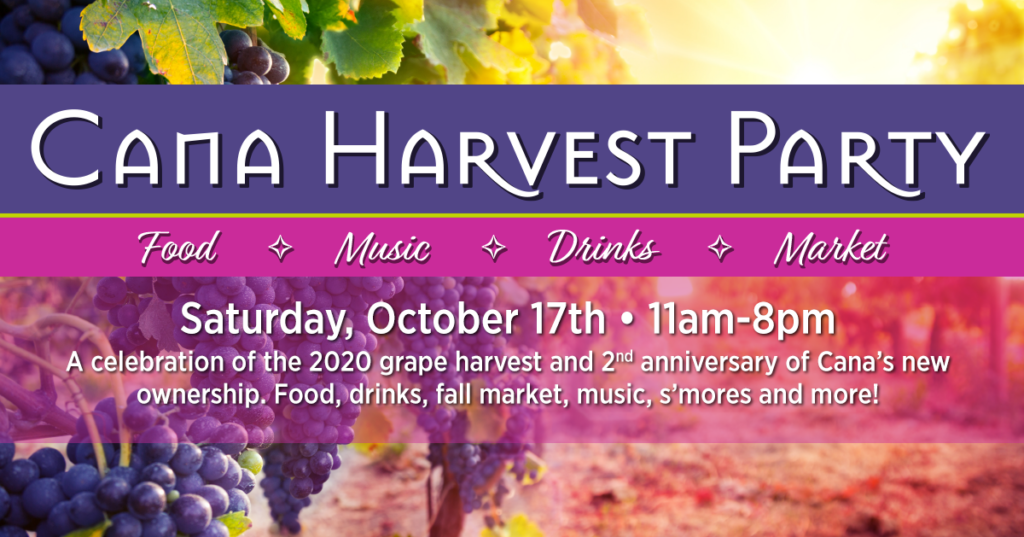 Cana Harvest Party: Oct. 17 | 11 a.m.-8 p.m.
Come celebrate Cana's 2nd annual Harvest Party! This is a celebration of Cana's 2020 grape harvest and the 2nd anniversary of Cana's new ownership. They will have food, drinks, a fall market, music, s'more's and more!
"Red Rules! The Power of Color" at The Artists in Middleburg: Through Oct. 18
We invite you to see this exciting new exhibit at AiM! Please note: Only two individuals will be allowed in the gallery at one time, and social distancing and masks are required. Visitors must also use the provided hand sanitizer and provide their name and contact information (to be used for contact tracing for the visitor and AiM staff/volunteer in the event COVID-19 has been confirmed). This exhibit can be viewed online or in person.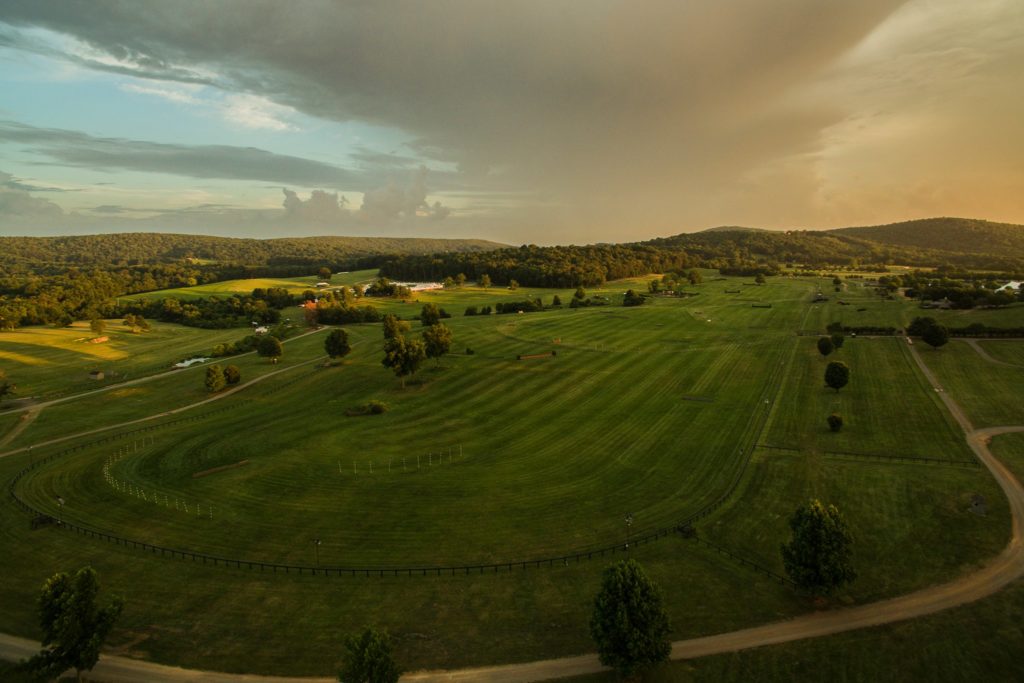 International Gold Cup at Great Meadow: Oct. 24
While the International Gold Cup races will run on Saturday, Oct. 24, at Great Meadow, the International Gold Cup Board of Directors has now made the arduous decision to not include spectators at the races this year. The COVID-19 pandemic has turned the world on its head, and steeplechase racing has not been immune to its far-reaching effects.
Gold Cup's fans are so very important to the races and to the sport of steeplechase racing! This was an extremely difficult decision that based on the limitations placed on attendance by the Commonwealth of Virginia, came down to protecting the health, safety and welfare of everyone to the best of the organizer's abilities.
The National Steeplechase Association will host a free livestream of the races so you can tune in online and tailgate from your living room or back yard! Visit nationalsteeplechase.com for up-to-date live stream information.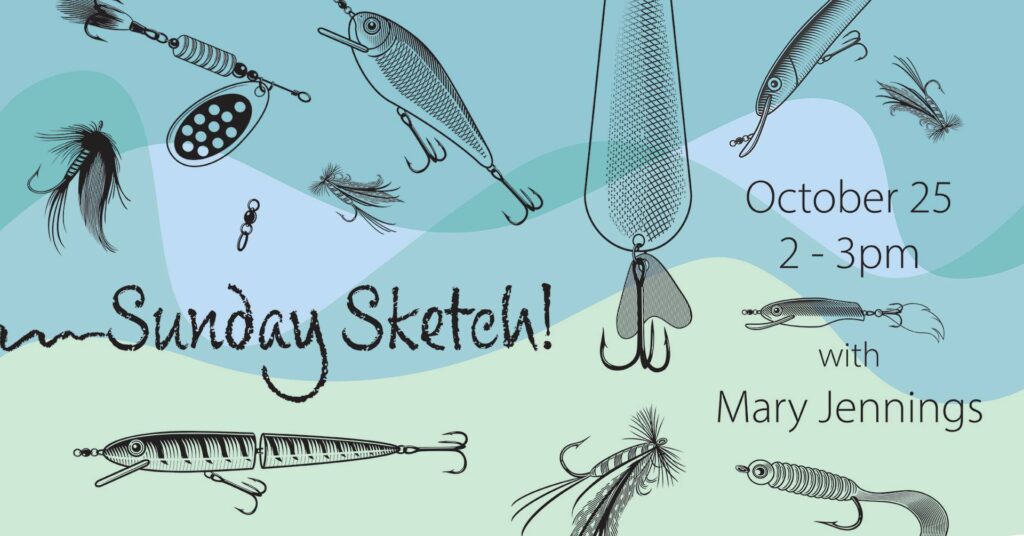 "Sunday Sketch" with Mary Jennings: Oct. 25 | 2-3 p.m.
The tiny details that make the lure so attractive to fish also makes beautiful art. In this session, artist Mary Jennings guides you through several ways to make sketches and renderings of many delicate fly fishing lures. Taking inspiration from the National Sporting Library & Museum's extensive collection of beautifully hand-tied lures, participants study, sketch, and color using pencils, pens, and watercolor paints.
NSLM presents their live programs via the Zoom video platform and on Facebook Live. To register for the free Zoom link, please contact info@nationalsporting.org.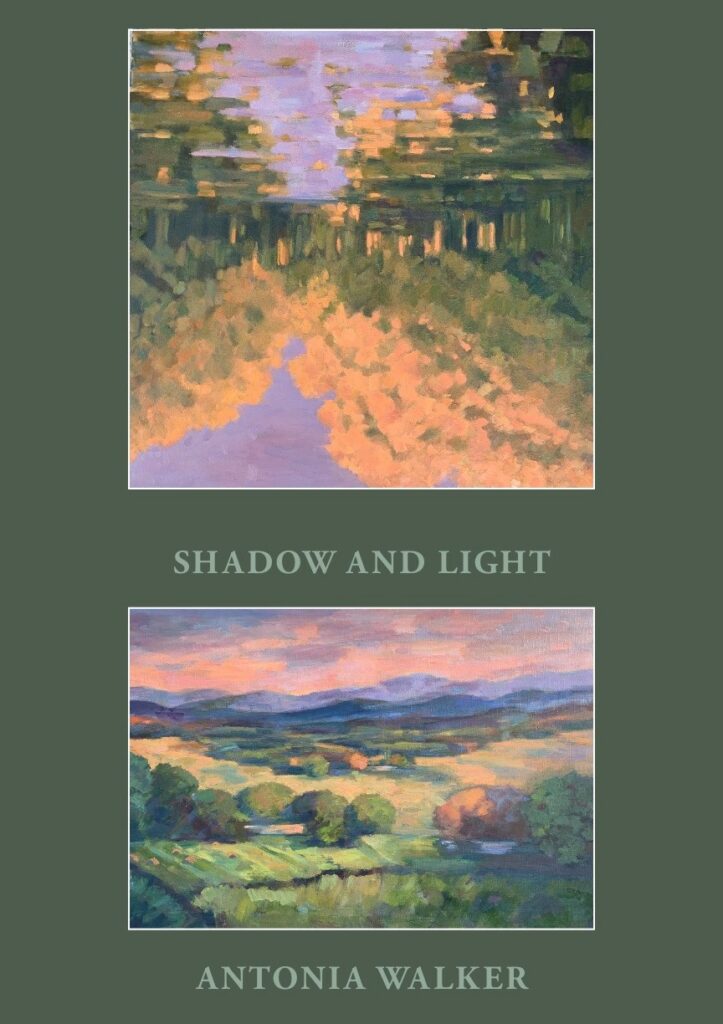 "Shadow and Light" at The Byrne Gallery: Oct. 1-Nov. 1
The Byrne Gallery in Middleburg is proud to present "Shadow and Light," a new exhibit for the month of October. This exhibition celebrates the evocative landscapes and expressive figural paintings of noted local artist Antonia Walker. Idyllic sunsets on the Blue Ridge and the beauty of the Virginia countryside are contrasted with scenes of rural France and Italy. Evening shadows in villa gardens and dappled light in flowered courtyards convey a magical mood, just as the spectacular skies of the Shenandoah valley in autumn make us feel the majesty of being in the foothills of the mountains. There will a special reception for the artist on Saturday, Oct. 10, from 3-7 p.m. and all are invited to attend.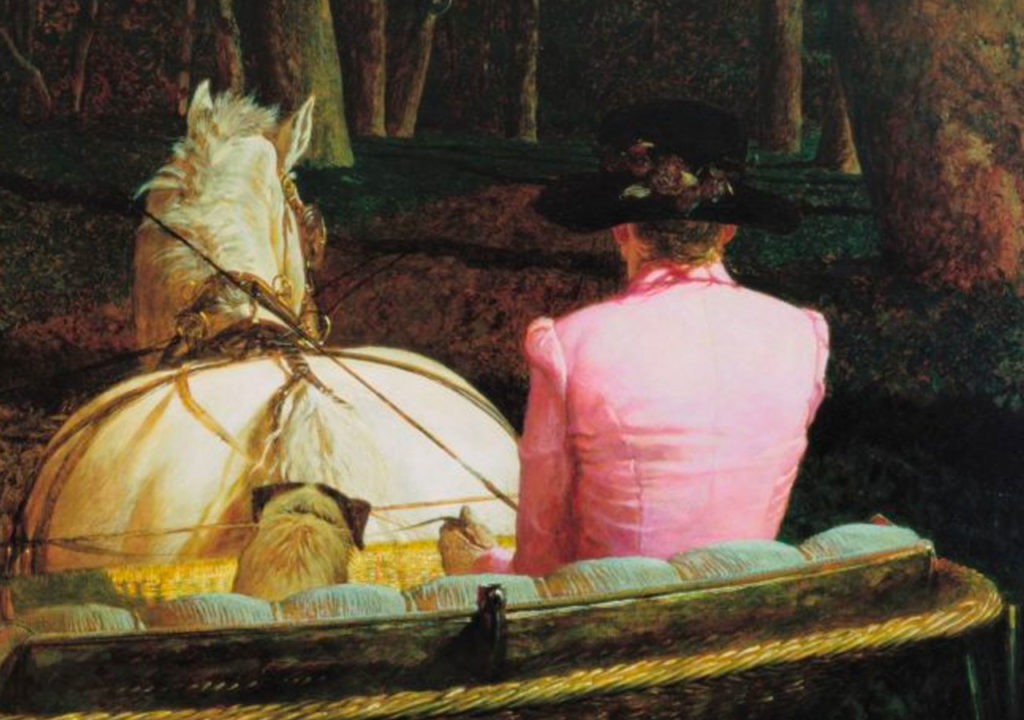 "Phyllis Mills Wyeth: A Celebration" at the National Sporting Library & Museum: Through Jan. 3, 2021
A memorial exhibition celebrating the life of Phyllis Mills Wyeth (Nov. 13, 1940–Jan. 14, 2019) features a selection of portraits created by her husband, contemporary artist Jamie Wyeth. From the late 1960s, and throughout the decades of their marriage, Phyllis Wyeth was his muse. He created intimate works that capture moments from her life. "Phyllis Mills Wyeth: A Celebration" features 31 paintings and drawings and reflects Phyllis' vibrant spirit and love of nature, horses, and her ever-present dogs.
Wyeth's local ties run deep. She was the younger sister of Middleburg resident Mimi Abel Smith, a board member of NSLM and a lifelong sporting enthusiast who hunted with Orange County as well. Abel Smith has fond memories of their life in Middleburg. They grew up outside of the village on Burnt Mill Farm next to Hickory Tree Farm, a renowned thoroughbred breeding, training, and racing facility founded by their parents, Mr. and Mrs. James P. Mills, Sr. "My sister loved to ride and jump horses and compete in point-to-points,"" notes Abel Smith, "And she was very good at it."
You can view the exhibit online or in person.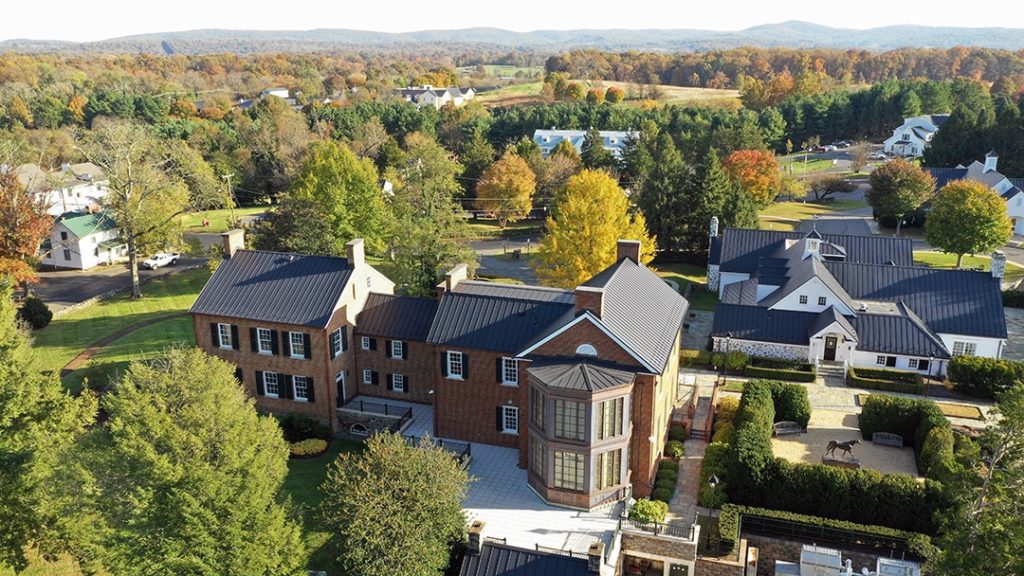 "Thrill of the 'Chace: Steeplechase in Art" at the National Sporting Library & Museum: Through March 21, 2021
First run from church steeple to church steeple in Ireland in 1752, and known as "chacing," steeplechasing has developed a rich history around the globe. Jumping fences, leaping ditches, and streaking across the countryside in brightly colored silks, skilled jockeys and their mounts have won the hearts and minds of spectators and artists across centuries. Now run on courses ranging from Aintree, England, to Middleburg, Virginia, the excitement and passion of this sport has been immortalized in countless pieces of art. "Thrill of the 'Chace" showcases paintings, sculptures, and works on paper from the National Sporting Library & Museum's permanent collection and venues from across the country.
Did we miss something? Email your event to info@visitmiddleburgva.com or DM us on social media.