— As the weather turns chilly, Middleburg's events calendar heats up with art exhibits, live music, Thanksgiving celebrations, yoga classes, and more. Check out our list of the events you won't want to miss this month!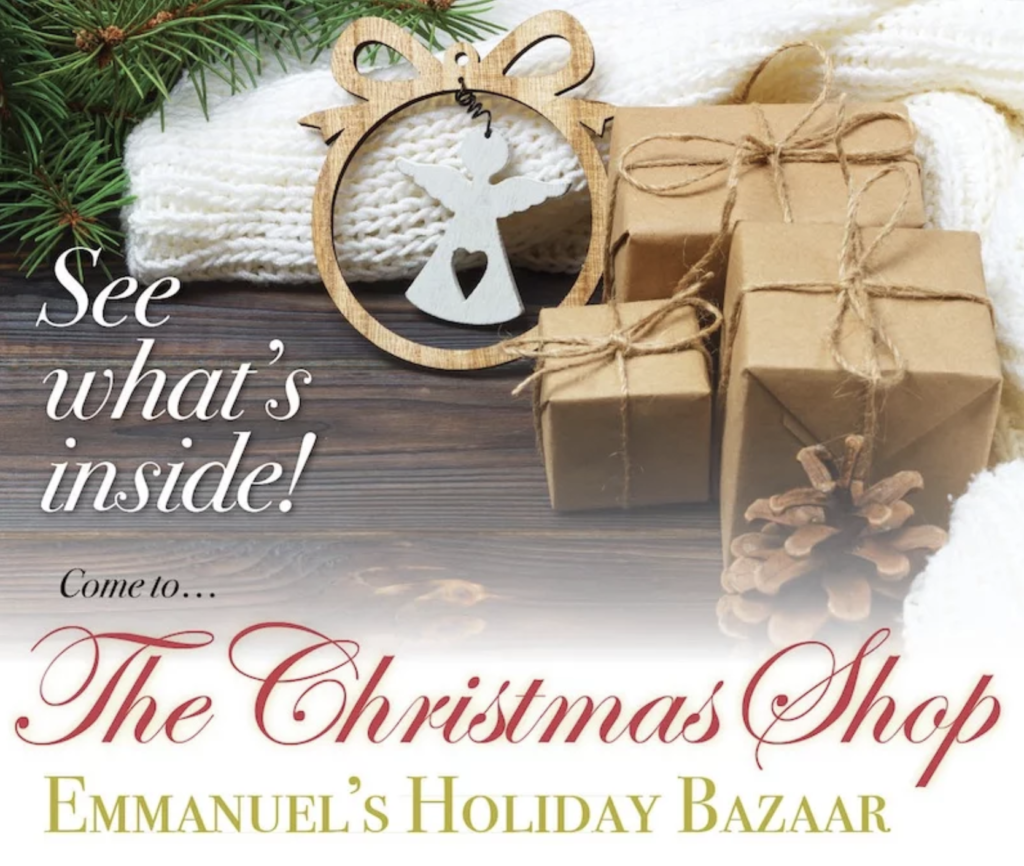 Emmanuel's Christmas Shop: Beginning Nov. 1
For the last 71 years, The Christmas Shop has been an in-person event held at Emmanuel's Parish House or the Middleburg Community Center. This year, the shop is going online, continuing the tradition and offering shops and shoppers a safe way to participate in this holiday tradition.
Emmanuel will be able to offer more shops and more variety of items — some of which are one-of-a-kind. The shopper and the merchant can stay safe in their home or shop. The shopping experience is not limited to one weekend, but is available 24/7 throughout the fall and beyond, meaning that shops can offer items for other seasons — St. Valentine's Day, Easter, Mother's Day, graduation and Father's Day to name a few.
Importantly, The Christmas Shop will continue to be a marketplace for the discerning shopper and gift giver. Only shops that offer high-quality, unique, and delightful merchandise will be included. Emmanuel will continue to use the earnings from The Christmas Shop to maintain their historic church and support the good work of local charitable organizations.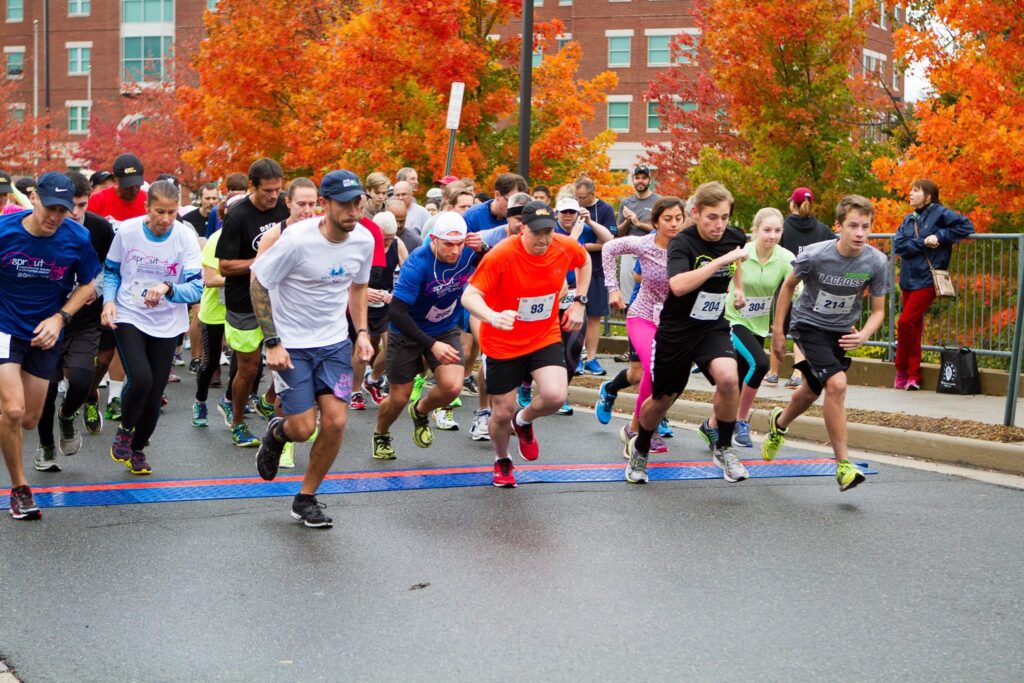 Sprout 5K/1K Fun Run: Nov. 1-8
Join Sprout the first week of November for the Sprout Virtual 5K and Fun Run! The Sprout 5k is a long-standing Sprout FUNdraiser, and Sprout could not let COVID put a damper on this great tradition.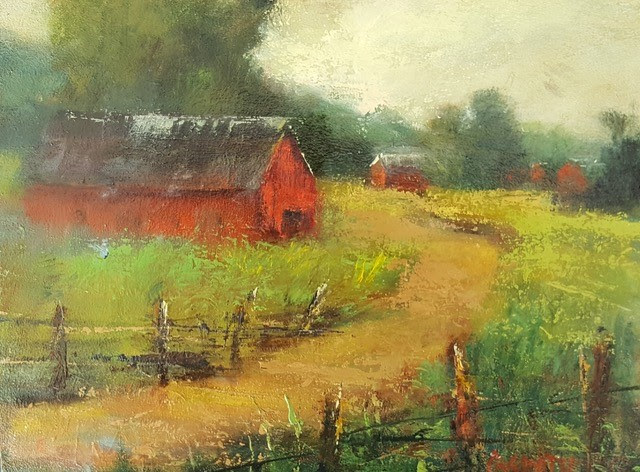 "Always in Season, Landscapes of the Piedmont" at The Artists in Middleburg: Through Nov. 22
We invite you to see this exciting new exhibit at AiM, featuring local scenes by local artists!
This exhibit can be viewed online or in-person. Please note: only four individuals will be allowed in the gallery at one time; social distancing and masks are required.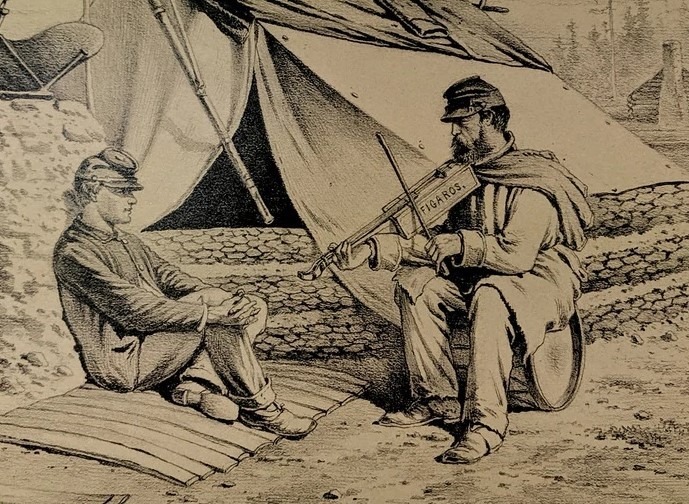 "Picking Through History" with The Virginia Piedmont Heritage Association at Stoke Farm: Nov. 1 | 2-5 p.m.
Enjoy an afternoon full of history and music set in a historic landscape. Music will be provided by the Virginia Pickers Collective, a group of talented local musicians led by Bess Putnam with a deep love of the local landscape and historic music.
General admission tickets are $30 each. Bring your own picnic, drinks and chair, and spread out over the lower lawn on your own at a safe distance. Children 17 and under are free.
In adherence to CDC guidelines, this event will be outdoors and spaced appropriately.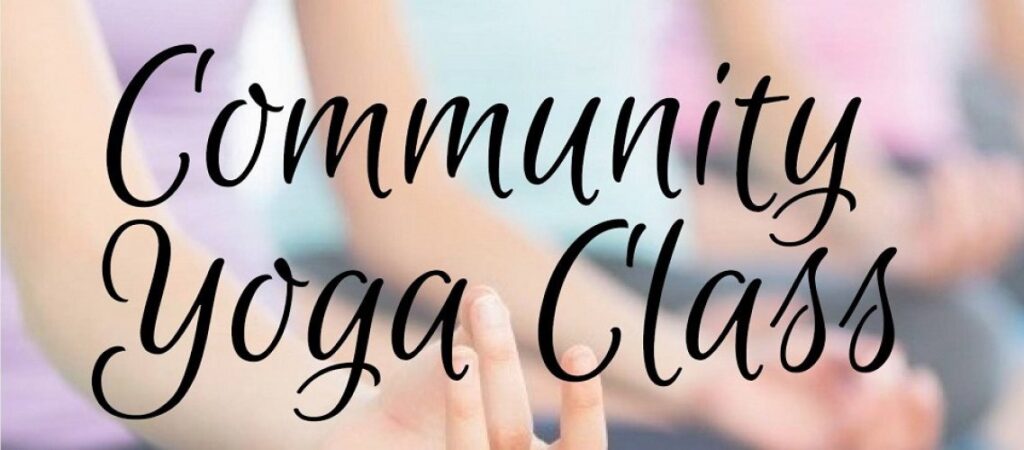 Community Yoga at the Middleburg Community Center: Mondays | 9-10 a.m.
This class at the Middleburg Community Center is for every body. This slow flow, accessible yoga practice can help strengthen your physical and mental health during these challenging days.
Each practice includes a thorough warmup, yoga poses, balance and posture movements and ends with a deep relaxation session.
Classes are held in compliance with Commonwealth of Virginia COVID-19 guidelines with limited class size to allow physical distancing of 10 feet.
Advanced registration with Nancy is required and you must bring your own yoga mat along with a blanket or towel. Blocks or straps are optional.
This class suitable for all ages and abilities. $20 per class, touchless payment available through Venmo.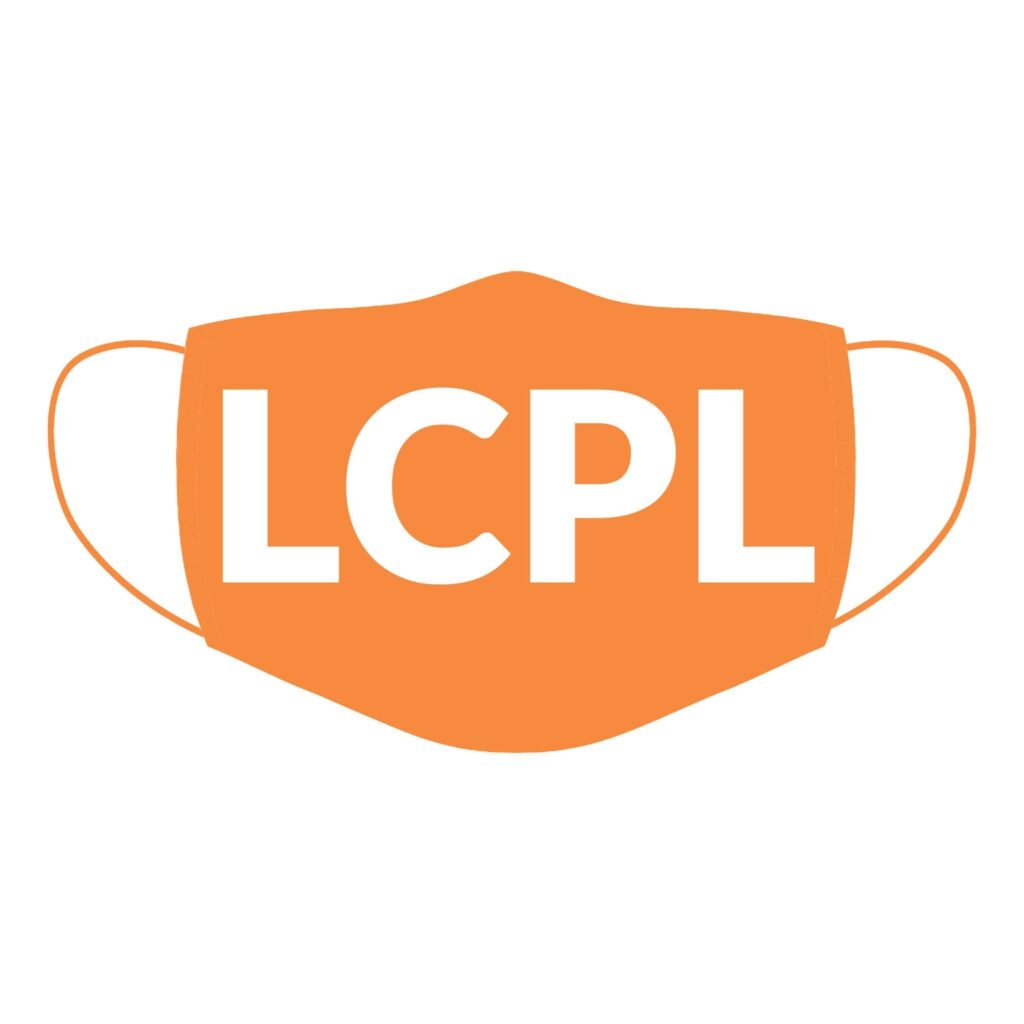 Online Events with the Loudoun County Public Library
The Loudoun County Public Library is hosting a variety of online sessions throughout the month of October. Check out the full library calendar at library.loudoun.gov. Links to specific programs will be added to the library website in the days prior to the event, and will be activated just prior to the program time listed. Programs include: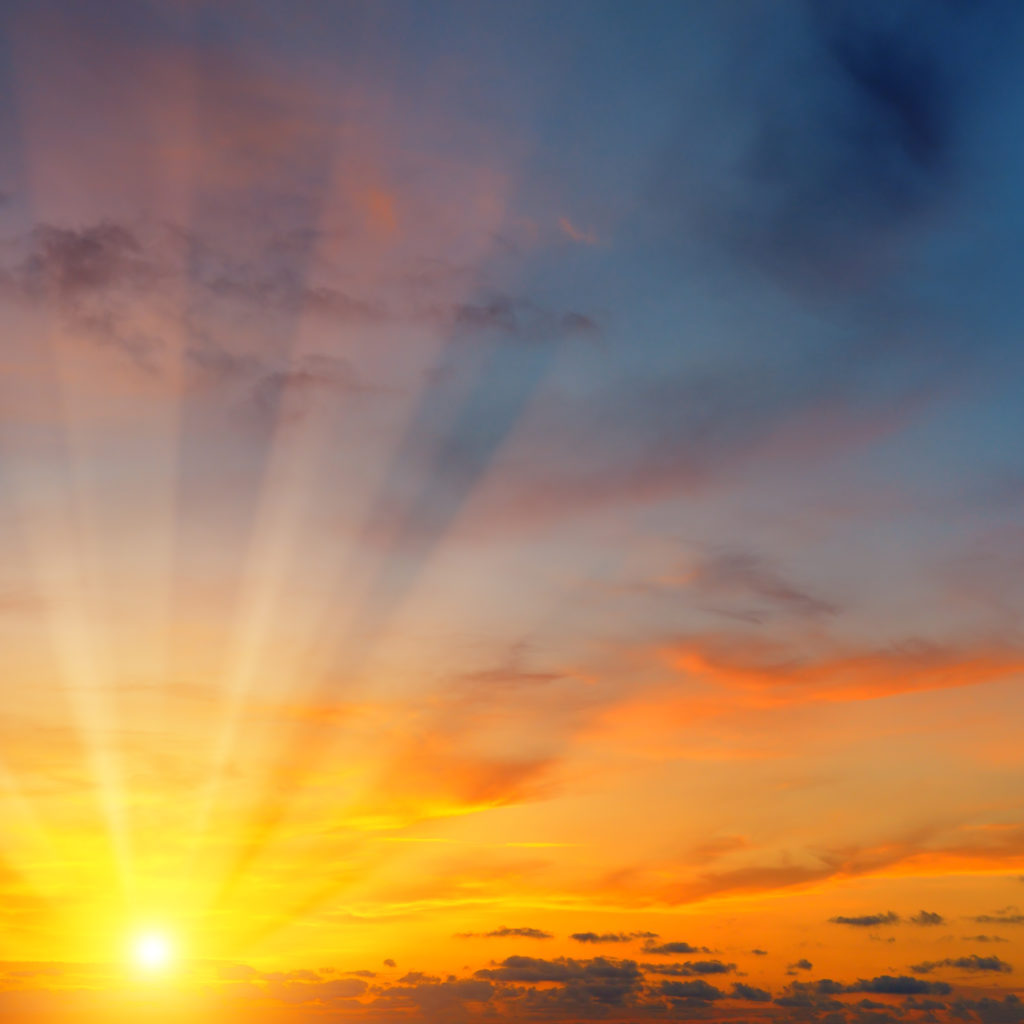 Grief Support Groups with Blue Ridge Hospice
Blue Ridge Hospice offers a variety of grief support groups to help those dealing with the loss of a loved one. Upcoming meetings include: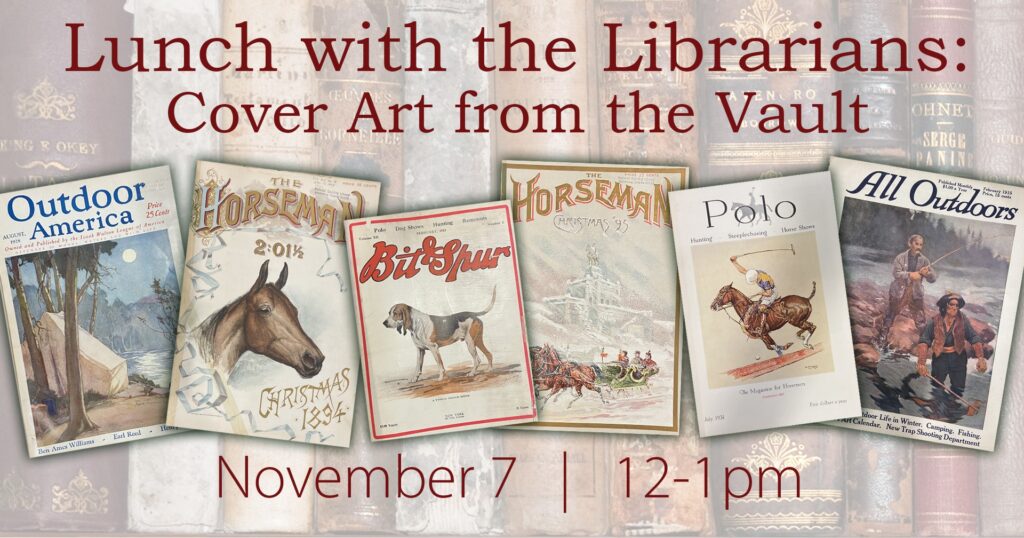 "Lunch with the Librarians: Cover Art from the Vault" at the National Sporting Library & Museum: Nov. 7 | Noon-1 p.m.
Did you know that the National Sporting Library holds over 800 periodical titles? Many of the 19th and 20th century sporting periodicals featured beautiful and captivating cover art portraying equestrian, angling, and hunting scenes.
Grab yourself some lunch and join NSLM's librarians via Zoom as they share and discuss the artwork gracing the covers in the library's collection.
This is a donation program to help support the mission of the library and museum. Get your tickets here. Contact info@nationalsporting.org for any questions.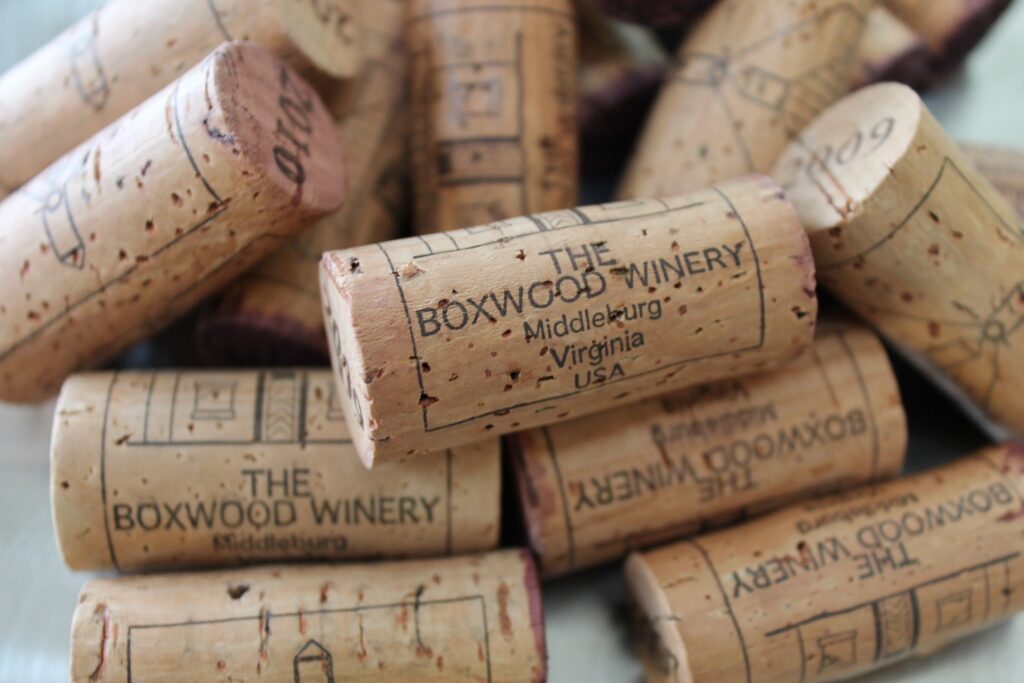 Topiary Vertical Tasting at Boxwood Estate Winery: Nov. 7 | 3:30-5 p.m.
Back by popular demand, this event will provide a unique tasting experience guided by Boxwood staff. Customers will get to taste five vintages of Boxwood's popular Topiary wine in a group setting.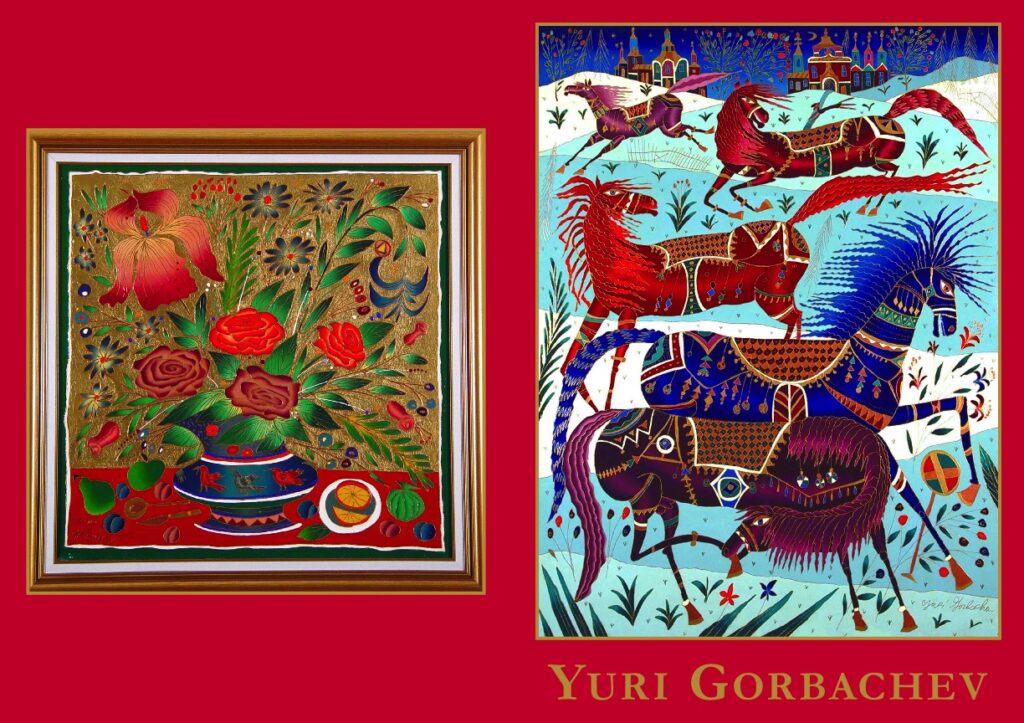 Yuri Gorbachev at The Byrne Gallery: Nov. 12-Jan. 3, 2021
The Byrne Gallery is delighted to announce a historic landmark in its art career. Susan Byrne and Bill Byrne are celebrating their gallery's 25th anniversary this year in Middleburg with a celebration and exhibition of the vivid oil and enamel paintings of internationally acclaimed artist Yuri Gorbachev. The Byrne Gallery welcomes Yuri Gorbachev back to the gallery for his 17th annual exhibition. The gallery will feature rare works from his private collection, many of which have only been seen in museum shows. In addition, there will be some of his classic paintings along with new paintings from his 2020 museum world tour.
The opening reception will be on Nov. 14 from 5:30-8 p.m. The exhibition is open to the public and everyone is cordially invited to attend.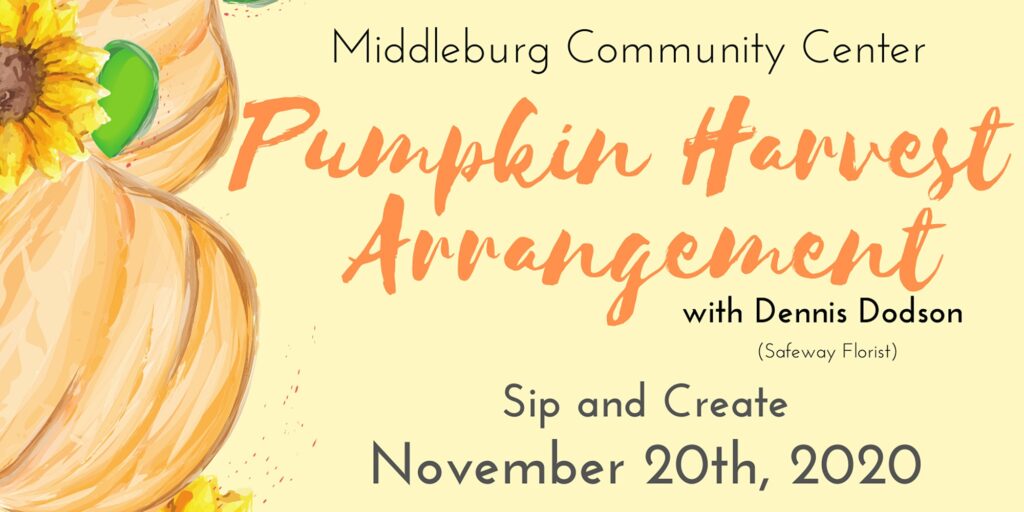 Pumpkin Harvest Arrangement at the Middleburg Community Center: Nov. 20 | 5:30-7:30 p.m.
Create a beautiful centerpiece for your Thanksgiving table!
The holidays can be busy. Let MCC help you prepare for your Thanksgiving by taking your table to the next level with a custom pumpkin harvest arrangement. This workshop will be lead by Dennis Dodson, Safeway's much-loved and super-talented florist.
Cost: $80 per person. Includes one glass of wine (additional wine available for purchase), all materials, and individually packaged light bites provided by Side Saddle Bistro.
Class size is limited; RSVP is required. COVID-19 indoor event guidelines will be followed. Masks required for entry.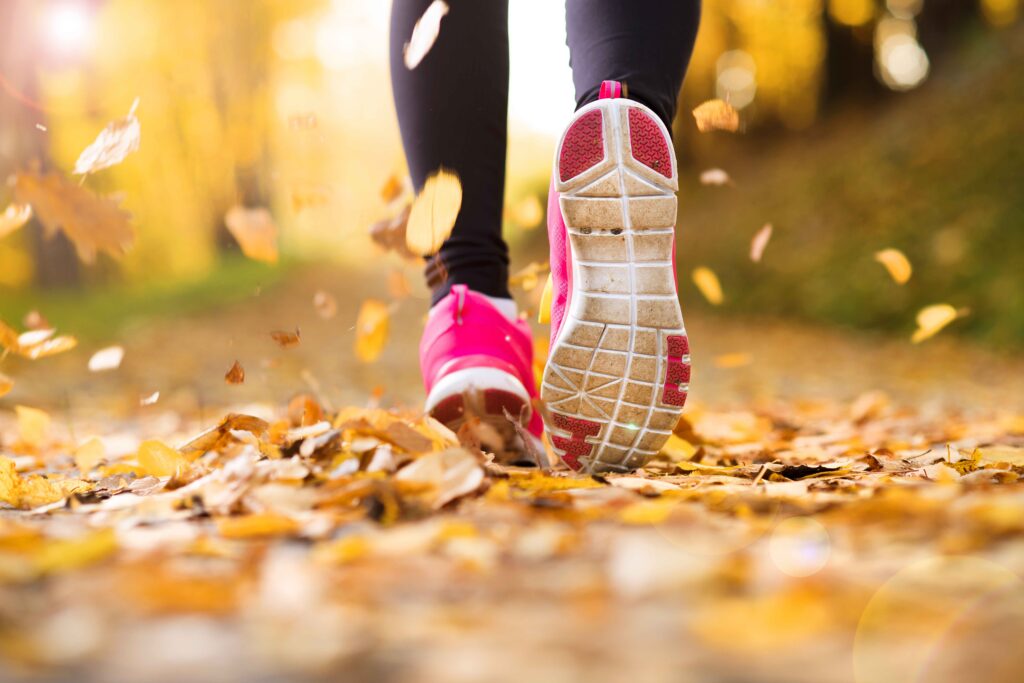 Turkey Trot 5K at Salamander Resort & Spa: Nov. 26 | 8:30 a.m.
Join Salamander Resort Thanksgiving morning for their fun run or walk 5k. Registration beings at 8:30 a.m. Please bring one canned food item for entry. Donated items will go to Seven Loaves Services in Middleburg.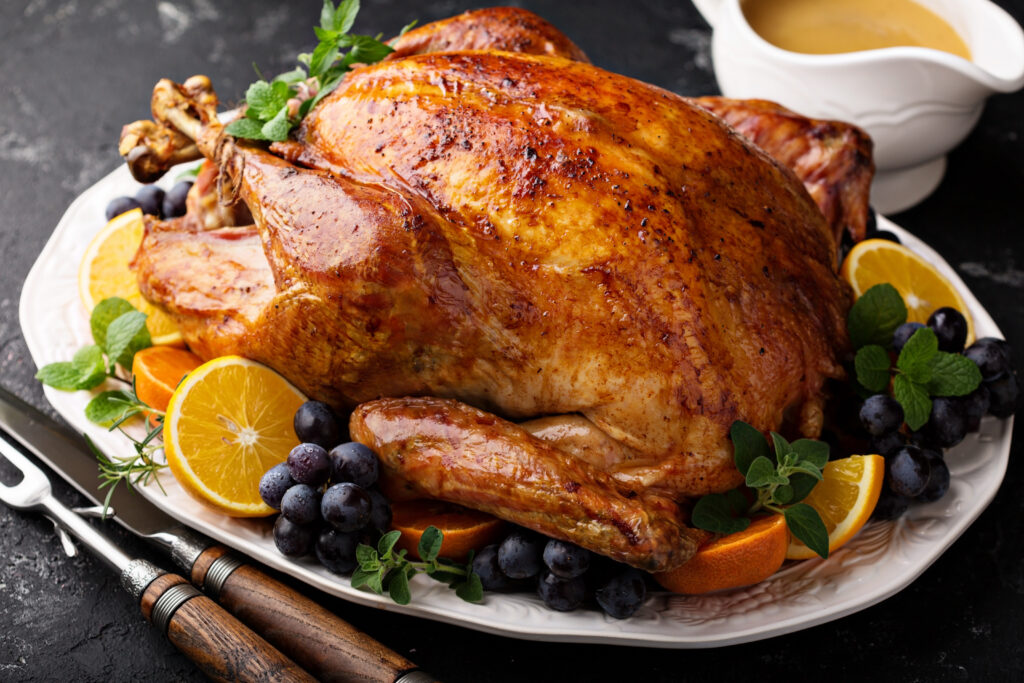 Thanksgiving Feast at Local Restaurants: Nov. 26 | 11 a.m.-8 p.m.
Skip the traditional and let one of Middleburg's restaurants take care of the cooking for you!
This year, you can join Salamander Resort & Spa for an elaborate Thanksgiving family-style feast from 11 a.m.-8 p.m. All of your favorite starters and sides will be served family-style, with chef-attended action stations carving organic turkey and indulgent prime rib, a hand-rolled sushi display, caramel apple flambé action station and endless amounts of decadent desserts. Cost: $110 per adult, $45 per child.
Additionally, Harrimans Virginia Piedmont Grill is serving a traditional dinner from 2-8 p.m. with multiple courses, including roasted foie gras, butter poached Maine lobster, organic turkey breast, beef Wellington and signature desserts from Executive Pastry Chef Jason Reaves. Cost: $175 per adult, $45 per child (child-friendly menu available).
Reservations required for Salamander Resort and Harrimans. For reservations, please call 540-326-4070.
For COVID-19 health and safety information, please visit salamanderresort.com.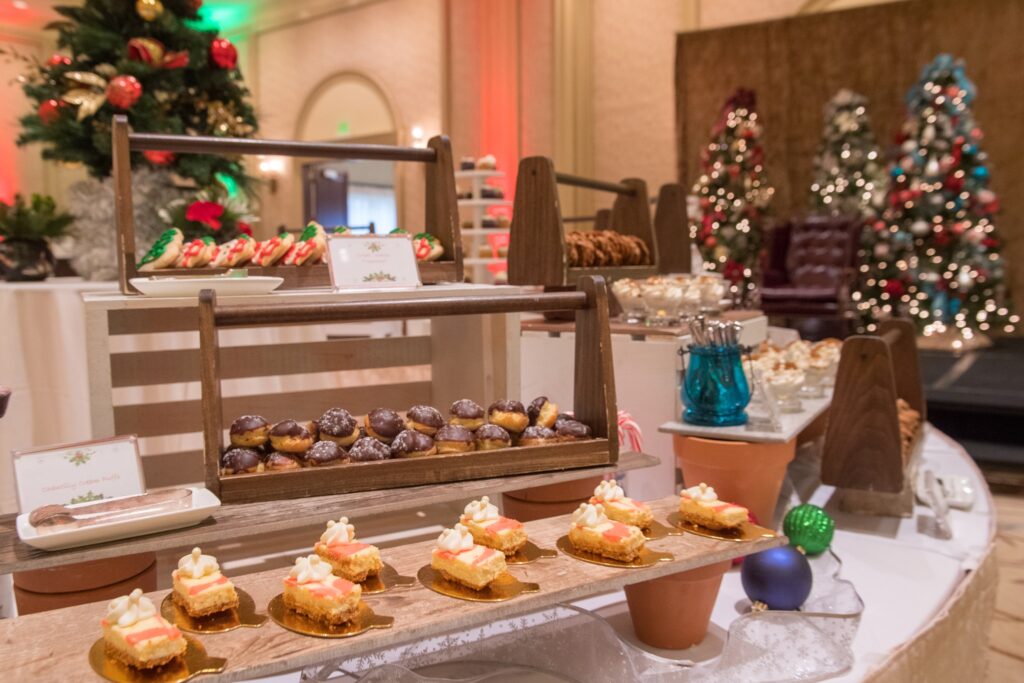 Brunch with Santa at Salamander Resort & Spa: Nov. 28 | 9 a.m.-1 p.m.
Join Santa and his elves for a delicious brunch in Salamander's winter wonderland. Salamander's ballroom transforms into Santa's workshop, where you'll enjoy an elaborate family-style brunch featuring sweet and savory favorites and a make-your-own holiday keepsake craft.
Menu includes house-made cinnamon rolls, Whole Ox breakfast sausage, biscuits and gravy, omelet and egg station, shrimp and grits, sushi, dark chocolate peppermint mousse, mini gingerbread cupcakes, holiday cookies, and more. Cost: $78 per adult (includes endless mimosas), $40 per child. Reservations required. For reservations, please call 540-326-4070.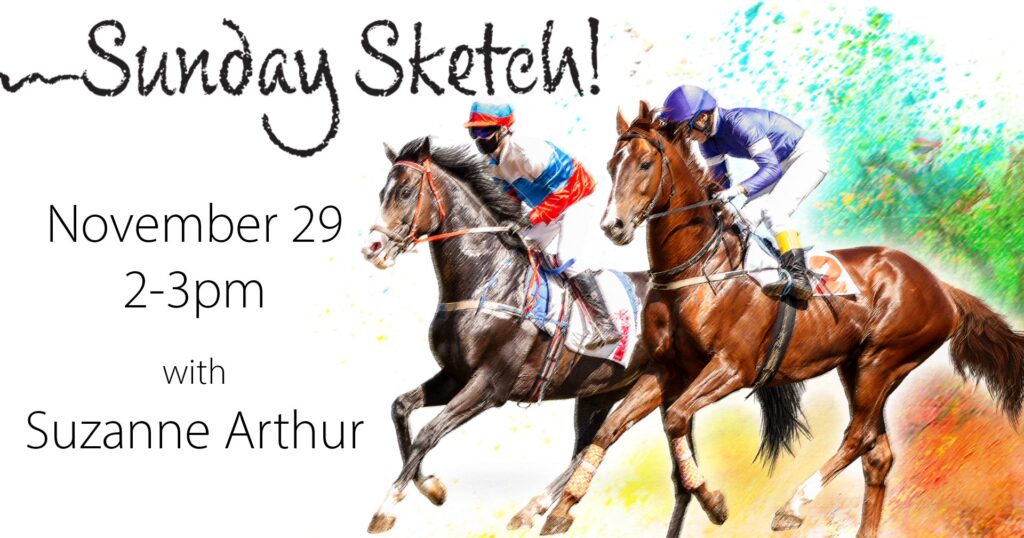 Small Business Saturday: Nov. 28
Shop in Middleburg for Small Business Saturday and help to support our local business owners! Small Business Saturday is a day dedicated to supporting small businesses across the country. Founded by American Express in 2010, this day is celebrated each year on the Saturday after Thanksgiving.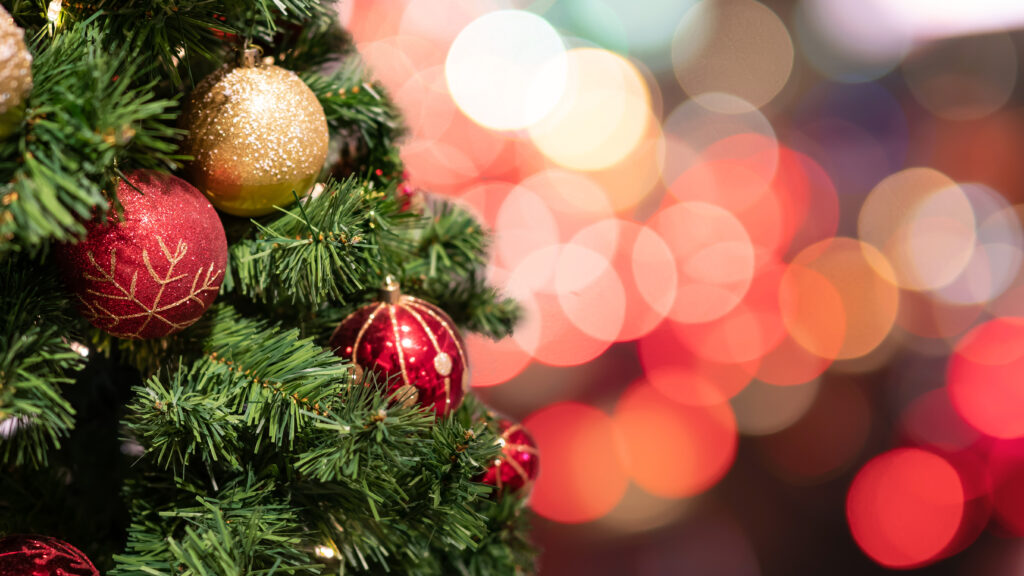 Tree Lighting at Salamander Resort & Spa: Nov. 28 | 4:30 p.m.
Excitement builds and choirs sing in anticipation for Santa's arrival to light up the resort's Christmas tree. Join Salamander Resort for their annual celebration with cookies, hot cocoa, mulled cider and a photo op with Santa.
This event will be held outside with physical distancing measures in place.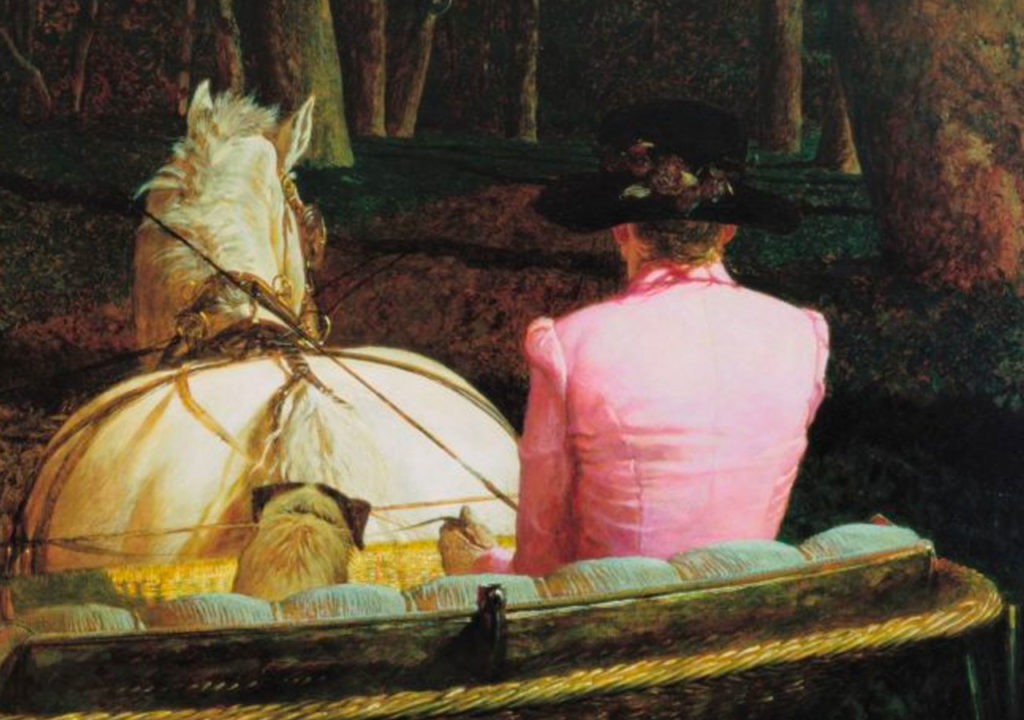 "Phyllis Mills Wyeth: A Celebration" at the National Sporting Library & Museum: Through Jan. 3, 2021
A memorial exhibition celebrating the life of Phyllis Mills Wyeth (Nov. 13, 1940–Jan. 14, 2019) features a selection of portraits created by her husband, contemporary artist Jamie Wyeth. From the late 1960s, and throughout the decades of their marriage, Phyllis Wyeth was his muse. He created intimate works that capture moments from her life. "Phyllis Mills Wyeth: A Celebration" features 31 paintings and drawings and reflects Phyllis' vibrant spirit and love of nature, horses, and her ever-present dogs.
Wyeth's local ties run deep. She was the younger sister of Middleburg resident Mimi Abel Smith, a board member of NSLM and a lifelong sporting enthusiast who hunted with Orange County as well. Abel Smith has fond memories of their life in Middleburg. They grew up outside of the village on Burnt Mill Farm next to Hickory Tree Farm, a renowned thoroughbred breeding, training, and racing facility founded by their parents, Mr. and Mrs. James P. Mills, Sr. "My sister loved to ride and jump horses and compete in point-to-points,"" notes Abel Smith, "And she was very good at it."
You can view the exhibit online or in person.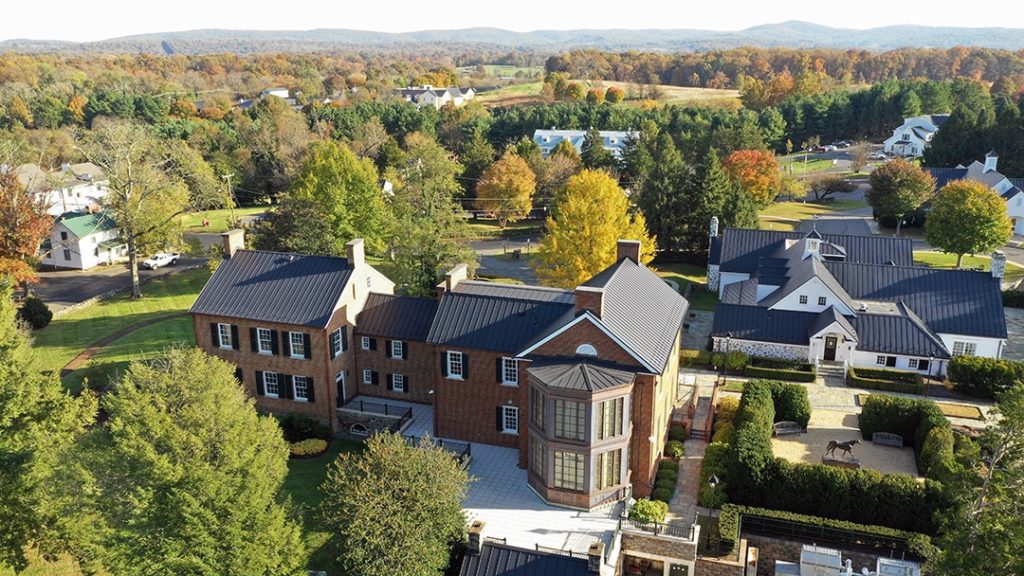 "Thrill of the 'Chace: Steeplechase in Art" at the National Sporting Library & Museum: Through March 21, 2021
First run from church steeple to church steeple in Ireland in 1752, and known as "chacing," steeplechasing has developed a rich history around the globe. Jumping fences, leaping ditches, and streaking across the countryside in brightly colored silks, skilled jockeys and their mounts have won the hearts and minds of spectators and artists across centuries. Now run on courses ranging from Aintree, England, to Middleburg, Virginia, the excitement and passion of this sport has been immortalized in countless pieces of art. "Thrill of the 'Chace" showcases paintings, sculptures, and works on paper from the National Sporting Library & Museum's permanent collection and venues from across the country.
Did we miss something? Email your event to info@visitmiddleburgva.com or DM us on social media.