— There's nothing quite like fall in Middleburg. The changing of the leaves adds dramatic colors to our scenic countryside, making it the perfect time to spend some time enjoying the region's natural beauty, whether that means taking a trail ride, relaxing at a local winery or even just driving around. October is also home to some of Middleburg's most popular annual events, including the Virginia Piedmont Heritage Area Association's Civil War conference, Middleburg Film Festival and "Hot Dog! It's Halloween!" at the Middleburg Community Center. Here's our look at what fun fall activities are taking place in October:
"Art of Command in the Civil War: Prelude to Second Manassas" at the Middleburg Community Center: Oct. 1-3
Registration is still available for the 23rd Annual Conference on the Art of Command in the Civil War. The Virginia Piedmont Heritage Area Association has assembled a panel of nationally renowned Civil War scholars to explore the momentous events that took place during the summer of 1862. Learn about the political and military machinations that led the Army of Northern Virginia and the Army of the Potomac from the gates of Richmond back to the plains of Manassas.
To learn more about the conference, view a list of topics and speakers, or to reserve a ticket, please click here.
VPHA requires that all attendees adhere to local, state, and federal COVID-19 safety protocols.
The Blessing of the Animals at the National Sporting Library & Museum: Oct. 3 | 2 p.m.
Middleburg's interfaith tradition of The Blessing of the Animals will take place Sunday, Oct. 3, at 2 p.m., in honor of St. Francis, at the National Sporting Library & Museum.
The Blessing, on the lawn at the National Sporting Library & Museum (NSLM) in Middleburg, will be conducted by ministers, priests and a rabbi from many area congregations and welcomes animals of any kind, great or small, feathered, furry and hooved. St. Francis of Assisi is the internationally acknowledged 12th-century patron saint of animals and the environment whose feast day is in early October.
"Landscapes of Near and Distant Lands" at The Artists in Middleburg: Oct. 9-Nov. 7
Visit The Artists in Middleburg to see their latest juried art exhibit!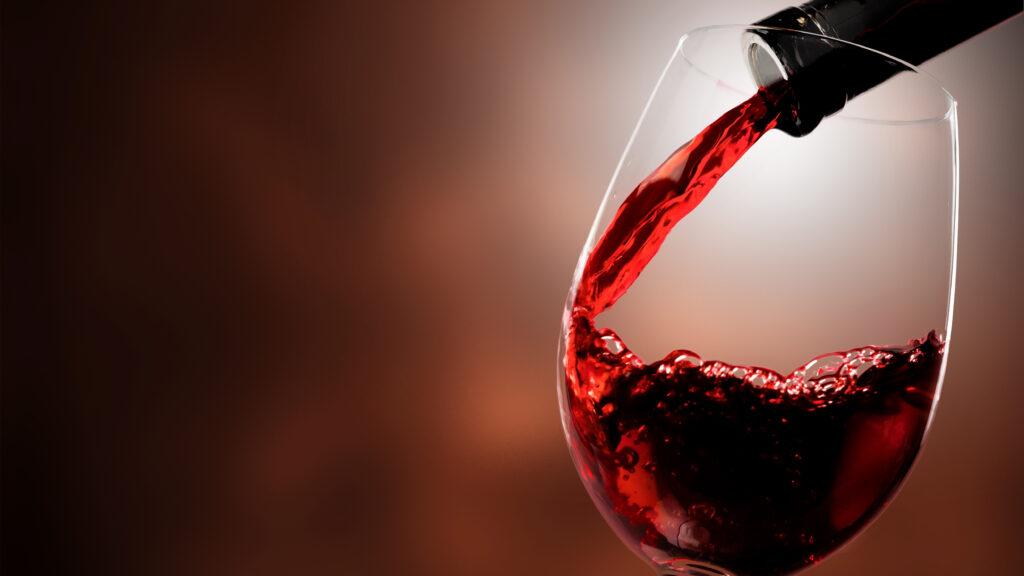 Delaplane Cellars Wine Dinner at Market Salamander: Oct. 9 | 7 p.m.
The Market Salamander team and Chef Pete Smith are joining with Delaplane Cellars for an evening of fine Virginia wines paired harmoniously with dishes featuring locally sourced ingredients. The carefully crafted wines made from 100% vinifera varietals grown in Virginia paired with a chef-driven menu of seasonal ingredients will be a magnificent representation of what the hunt country region has to offer.
$125 per guest, exclusive of tax and service charge. Reservations required.
To reserve, please call 540-687-9726 during regular business hours (Wednesday-Sunday 10 a.m.-6 p.m.).
Veterans Appreciation Picnic at the Middleburg Community Center: Oct. 10 | Noon-4 p.m.
Local veterans and their families are invited to an outdoor picnic to honor our local veterans, brought to you by the Middleburg Community Center. This event is FREE; RSVP required.
Cook-out lunch will be provided by Fields of Athenry Farm, craft beer by Honor Brewing, live music, activities for the kids, and more!
Middleburg Film Festival: Oct. 14-17
The Middleburg Film Festival is returning this year as a fully in-person festival. Advance ticket packages are now on sale. Individual tickets will go on sale Oct. 1st when they announce their full slate and schedule. Please check the MFF website for updates and/or download their mobile app.
Note: Proof of vaccination AND proof of a negative covid test within 72 hours of arriving at the festival will be required for all attendees. Masks must be worn at all indoor venues. MFF will be strictly adhering to all CDC and Commonwealth of Virginia health and safety guidelines regarding COVID-19. We look forward to seeing you!

International Gold Cup at Great Meadow: Oct. 23
The legendary annual Virginia Gold Cup steeplechasing classic is a highlight of the fall season. Enjoy up-close viewing where you will feel the horses' thundering hooves as they race by your party or a tent on prestigious Members Hill. Pack your own picnic basket or purchase food and beverages in the Tavern Tents and enjoy a day of thrilling steeplechase racing. Race day activities include terrier races, shopping, hat contests, tailgate contests, and some of the best steeplechase racing you'll find anywhere. You can now easily place bets on race day with terminals located around the track.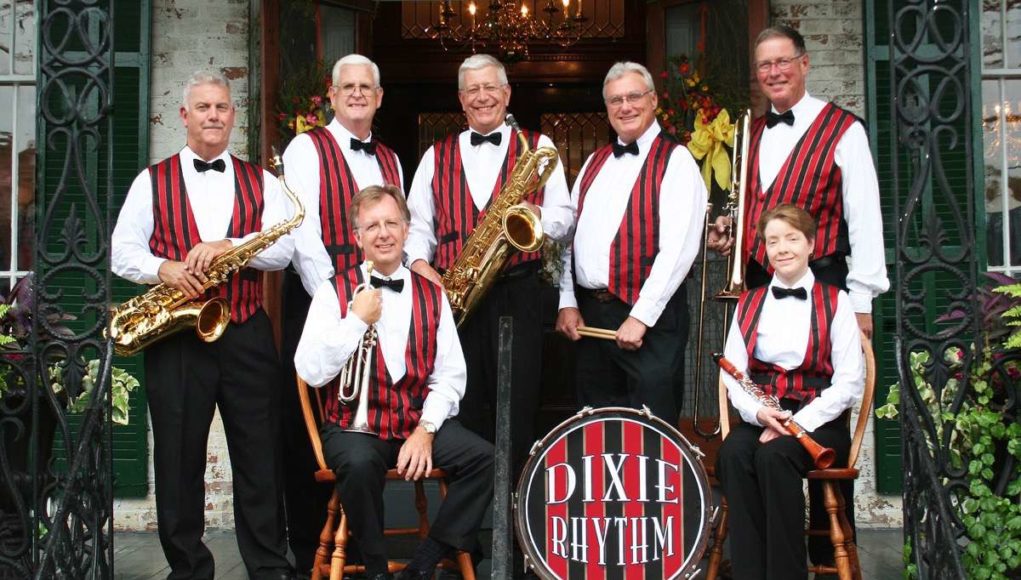 Dixie Rhythm at the Emmanuel Episcopal Church Parish House: Oct. 24 | 3 p.m.
At The Parish House presents the Dixie Rhythm jazz band at 3 p.m. on Sunday, Oct. 24th. They will play on the porch of the Parish House (105 E. Washington Street).
For over 20 years, the Dixie Rhythm band has delighted area audiences with their exciting Dixieland Jazz performances. Returning to Emmanuel Church on Oct. 24th, they will dazzle again with classics like "Basin Street Blues," "Tiger Rag," "Ain't Misbehavin'," and of course, "When the Saints." Their toe-tapping repertoire is interlaced with historical notes, corny jokes and funny stories that help you catch your breath between the flood of tunes. It's a great Sunday afternoon adventure for all ages!
To reserve a seat, or in the case of questionable weather, call 540-687-6297. There's a $10 suggested donation, but no one is turned away; refreshments served. Laissez le bon temps rouler!
"Sunset in the Field" at Oak Spring Farm: Oct. 24 | 4-7 p.m.
"Sunset in the Field" will feature the iconic bluegrass band The Seldom Scene and barbecue from legendary Shaffer's BBQ. Attendees will enjoy beer from Old Bust Head Brewery and wine, as well as a silent auction full of one-of-a-kind gifts and experiences. Two music sets will culminate at sunset in a shared moment of celebration for conservation, led by Reverend Jonathan V. Adams from Trinity Episcopal Church in Upperville to acknowledge the expansive, conserved landscape surrounding the event.
Tickets are $65 per person and include one BBQ ticket and two drink tickets. Four tickets can be purchased for the discounted price of $250. Bring your own lawn chairs and blankets but please no coolers with outside beverages and no pets. Tickets can be purchased at landtrustva.org or by calling 540-687-8441.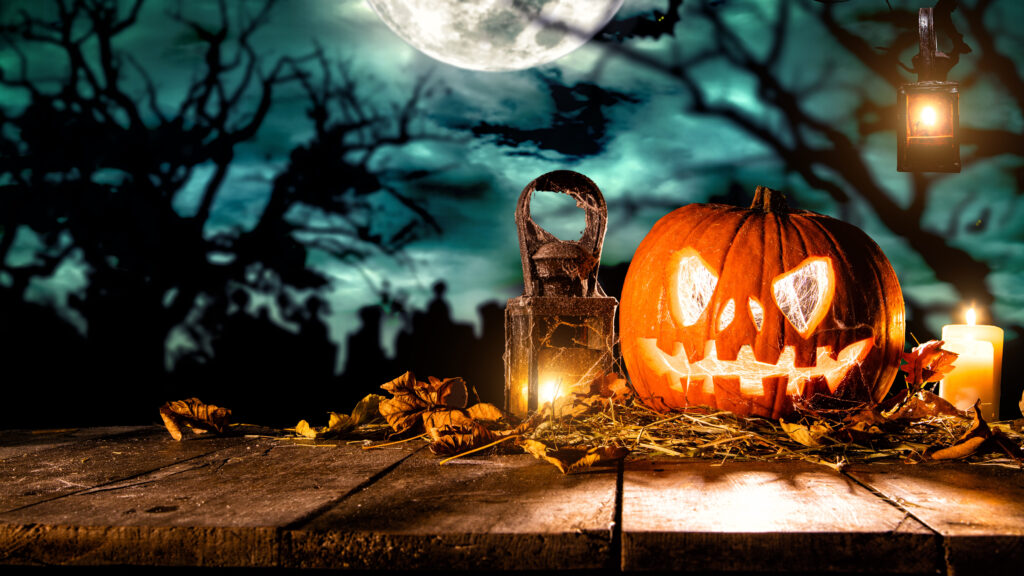 Haunted Trail at Salamander Resort & Spa: Oct. 27-Oct. 30 | 7-9 p.m.
This family-friendly 0.6-mile haunted trail will feature 10 actor scenes and is geared towards children ages 4-12. Children wanting to walk through the trail without the actors in the scenes can do that at 6:30 p.m. Last entry onto the trail is 8:30 p.m. sharp.
Food and beverages will be available to purchase a la carte including hot dogs, pulled pork, s'mores kits, caramel apples, mac & cheese, and veggie wraps.
Halloween Dog Costume Contest + Halloween Party at Lost Barrel Brewing: Oct. 31 | 11 a.m.-8 p.m.
Join Lost Barrel Brewing for their Halloween party and dog costume contest! The crowd will begin judging the dog costume contest at 3 p.m. Prizes will be won and lots of fun will be had! Free to enter and attend.
You must be present to win! Please keep all dogs on leash.
No dog, no problem! This event will be a good time for all. Plenty of outdoor and indoor space. Beer, hard seltzer, wine and food! Live DJ from 2-5 p.m.
"Hot Dog! It's Halloween!" at the Middleburg Community Center: Oct. 31 | 5-7 p.m.
Come in your best costume for the annual "Hot Dog! It's Halloween!" celebration at the Middleburg Community Center! Middleburg's traditional Halloween festivities return this year with a new perk: a raffle for a special item from Playroom! The Middleburg Business and Professional Association will lead a children's parade through town prior to the MCC opening. Raffle drawn after the parade. Hot dog dinner will be provided, as well as goodie bags for the kiddos. Entry is free! Bring your friends and get ready to have a spooktacular time!
Autumn Jewelry Show at The Byrne Gallery: Oct. 1-Dec. 31
This special exhibition will feature gorgeous jewelry and accessories by artists who are all local to the area: Debra Fabian, and Kathryn Stanko and Susie Lipscher of Plum Blossom Kimono. Their collections are one of a kind and keyed to the latest autumn colors and fashion. Please join The Byrne Gallery for a special reception for the artists on Saturday, Oct. 2nd, from 2-6 p.m.
Also this month:
Be sure to check our online calendar for more details on these events and more!