— If you've been to Middleburg during the holiday season, you know exactly why Garden & Gun dubbed Middleburg the "South's most charming Christmas town." And this year, the festivities will take on a new twist, with a Dickens Christmas theme. Here's our rundown of the events you won't want to miss!
Tree Lighting at The Pink Box Visitors Center: Dec. 3 | 6 p.m.
Please join us as we celebrate the kick off to the holiday season with our community tree lighting! There will be music, hot cocoa and cookies and Mrs. Claus will be there.
Holiday Bazaar & Pictures with Santa at Buchanan Hall: Dec. 5 | 9 a.m.-3 p.m.
Christmas in Middleburg continues with the Buchanan Hall Holiday Bazaar. Enjoy a variety of local artisans and vendors in the historic garden at Buchanan Hall. Shop local and support the local economy and small businesses while mingling with friends for the afternoon.
Food trucks, Wild Hare Cider (hot cider will also be available!), and Slater Run Vineyards will be onsite.
Take pictures with Santa inside the hall.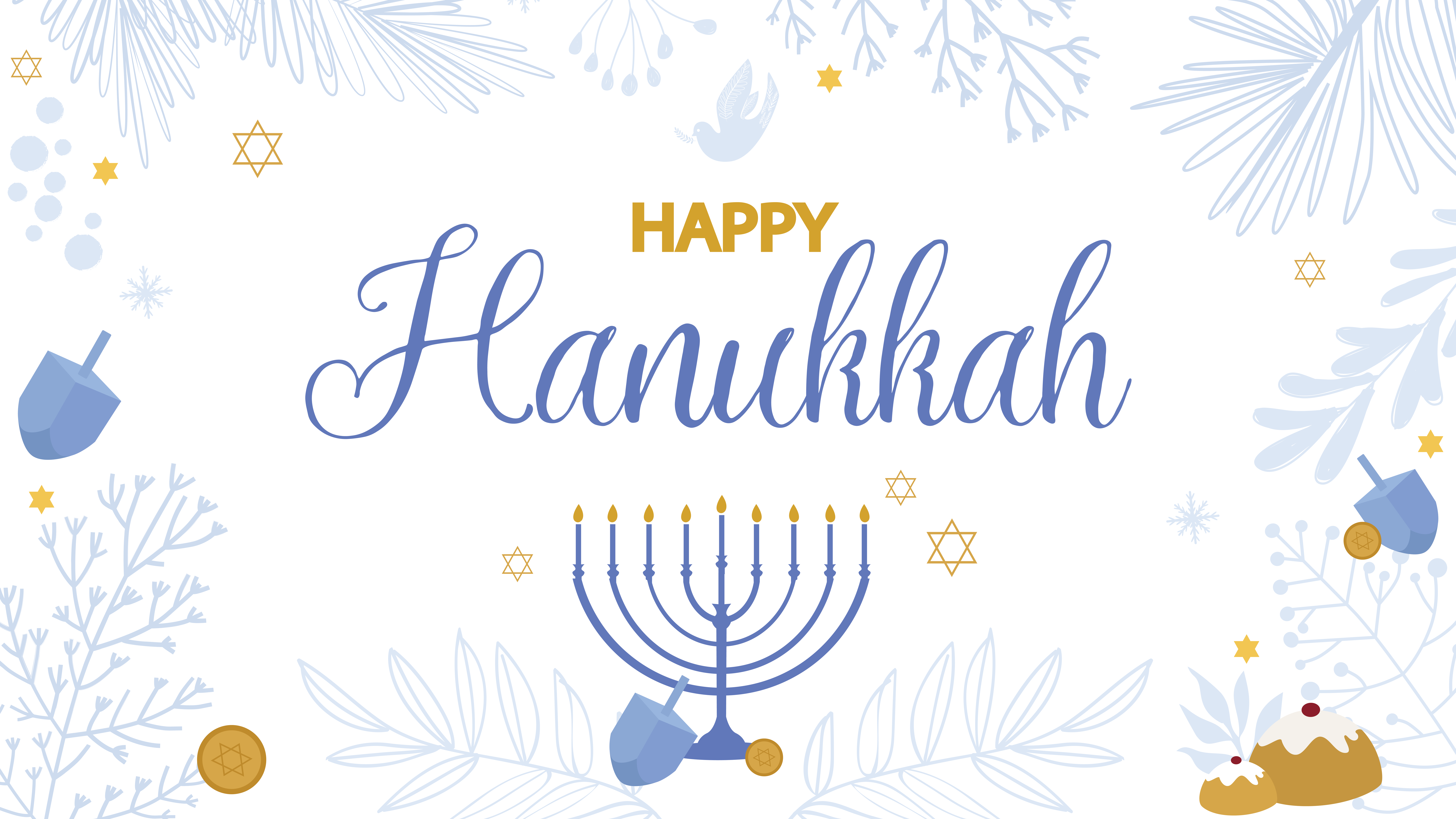 Final Night of Hanukkah at The Pink Box Visitors Center: Dec. 5 | 5:30 p.m.
Middleburg is celebrating the festival of lights by lighting the menorah candles every night at 5:30 p.m. for eight days. The final night of Hanukkah is Sunday, Dec. 5th. The closing night ceremony will be led by Rabbi Stuart Weinblatt at 5:30 p.m. and include a traditional latke free for all who attend.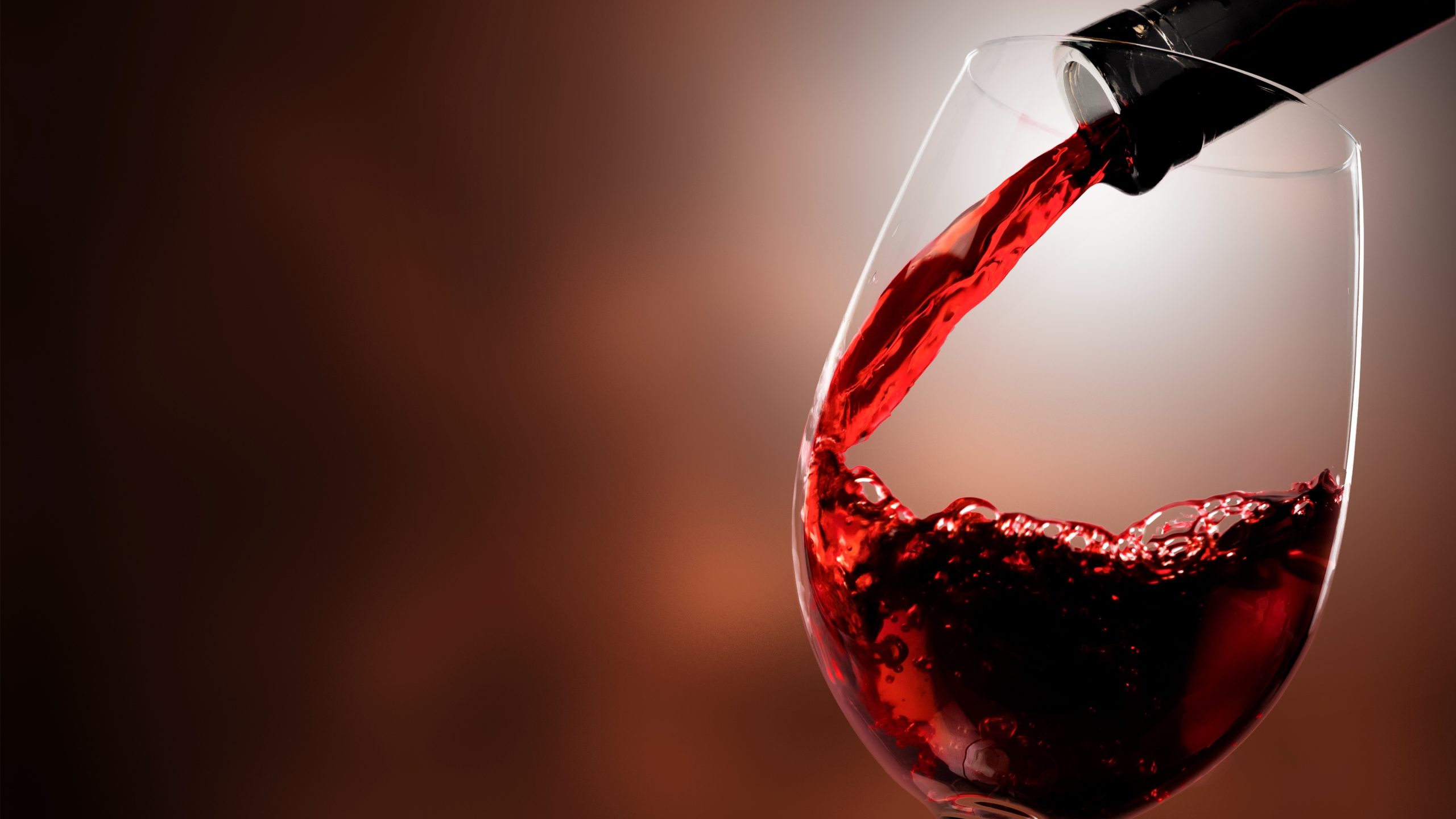 "Salamander Uncorked: Wines for the Holidays" at Salamander Resort & Spa: Dec. 9 | 5:30-7 p.m.
Join Salamander to sample their sommelier's favorite wines for the holidays! This casual and interactive wine tasting event will help you hone your wine knowledge and diversify your palate. Pairings will include five wines and five small bites, plus education on the wines and the regions. At the end of the tasting experience, guests will have the opportunity to purchase their favorite bottles to take home at a 15% discount. Stock up for the perfect gifts for the special people on your list, or to gift to yourself!
$75 per guest. Does not include tax and service charge. Advanced reservations required. To reserve, please call 540-326-4070. Dine in Harrimans following your Uncorked tasting and receive 10% off your bill.
Makers Market at Lost Barrel Brewing: Dec. 11 | 11 a.m.-4 p.m.
Stock up on local gifts for the holiday season with LBB Makers Market featuring local vendors! Enjoy a beer, shop and have fun! Lost Barrel is dog and family friendly. Featuring beer, wine, hard seltzer and a full food menu. This event is free to attend and there are no tickets needed!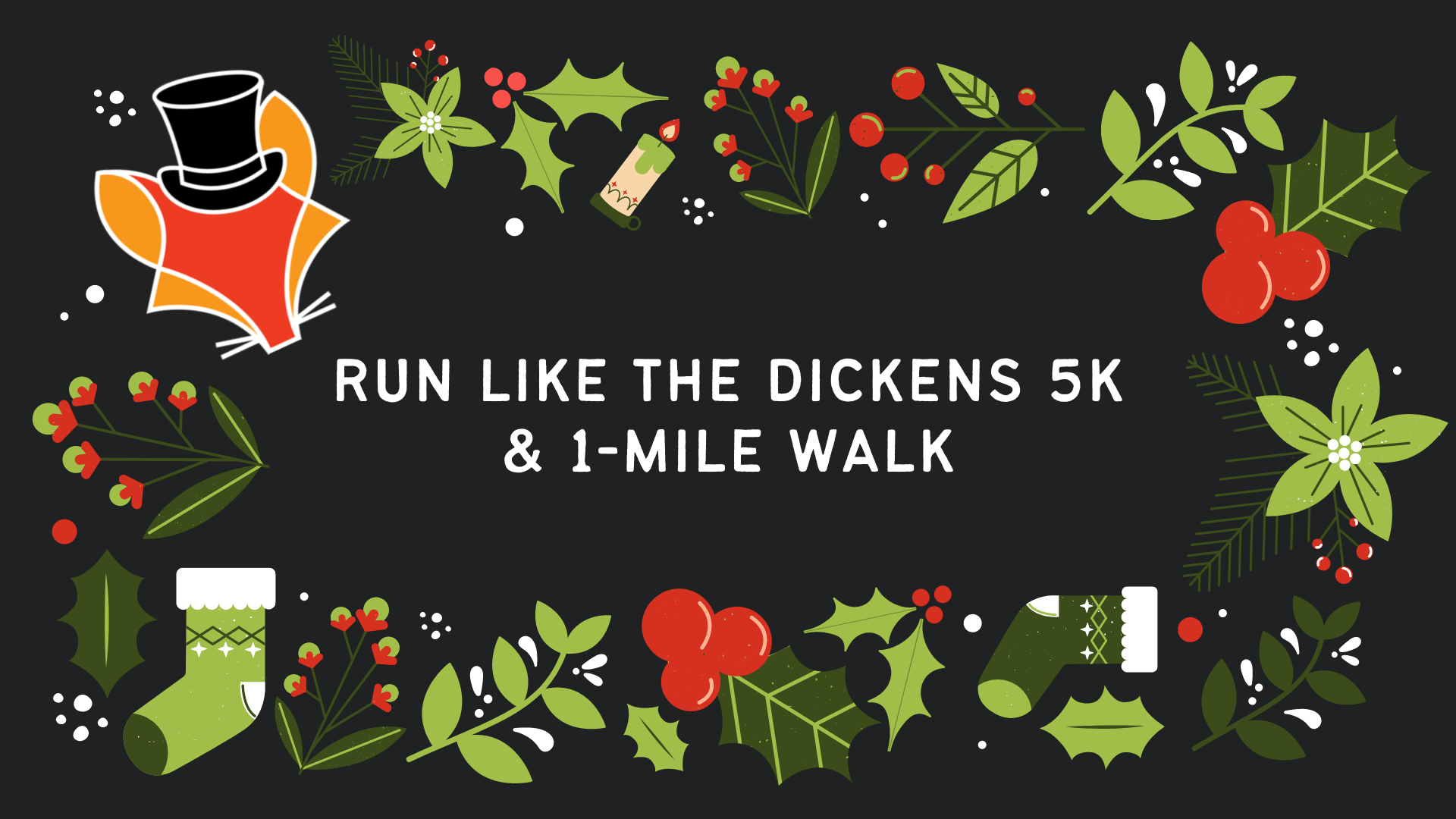 Run Like the Dickens 5K & 1-Mile Walk at Old Ox Brewery: Dec. 12 | 10 a.m.
Put on your ugly sweater and that crazy Christmas hat and burn off a few of those holiday cookie calories. Runners will leave from the Old Ox parking lot and race through The Hill School grounds.
Everyone brings home a medal! Prizes for male and female 1st-3rd place finishes. Also, "Best Team" calculated by the run time of the top five racers. The run starts at 10 a.m. — then stay for brunch and a beermosa (you earned it!). Have a "Dickens of a Christmas" in Middleburg!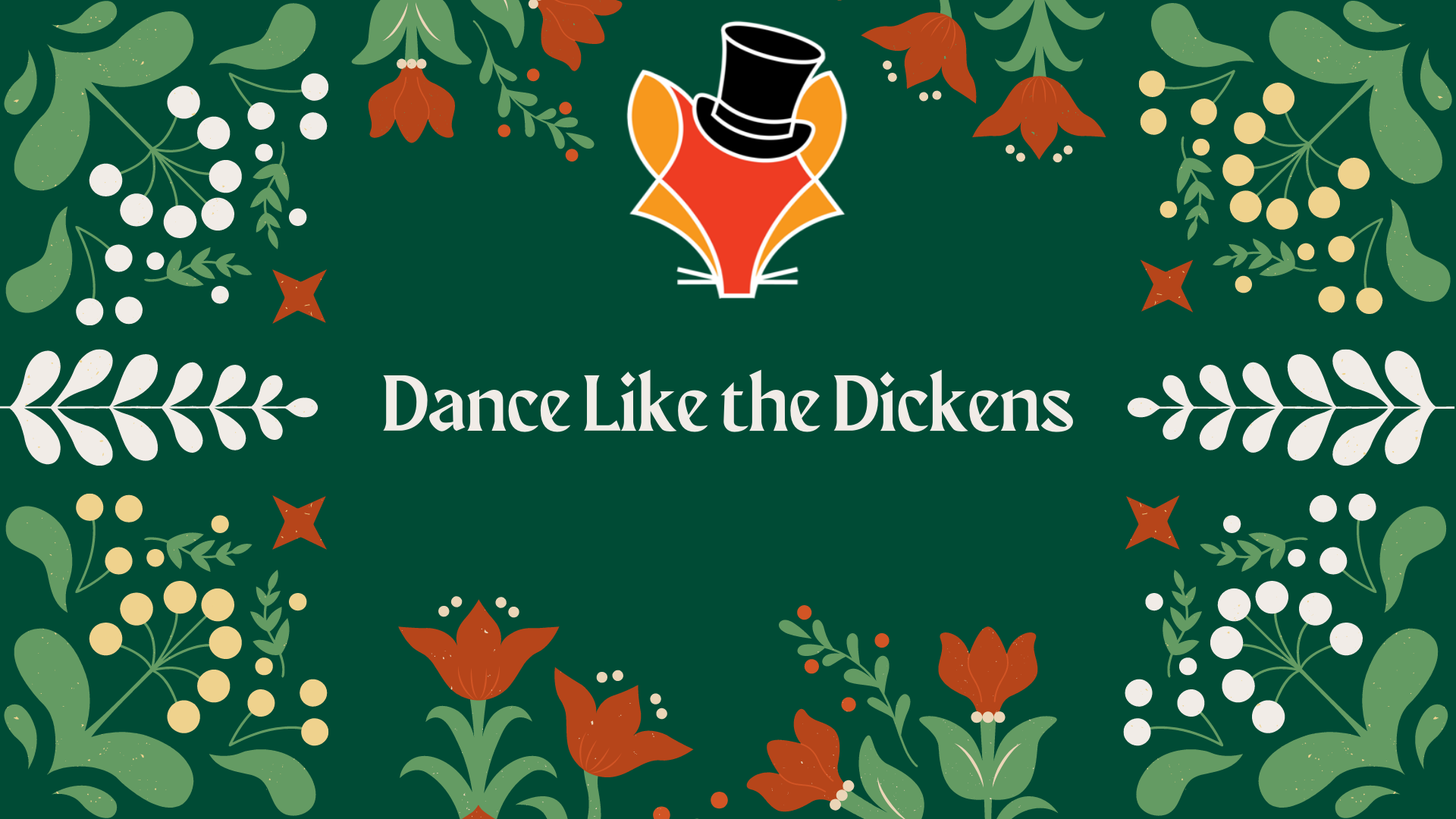 Dance Like the Dickens on S. Madison St.: Dec. 18 | 11 a.m., 1 p.m. & 3 p.m.
A Dickens celebration wouldn't be complete without the fun of a Fezziwig ball. The Civil War Dance Foundation will perform dances from the Victorian era and invite you to participate. Dancers will demonstrate the dance and slowly walk participants through the steps. When the music starts, you'll be ready to dance! As Fezziwig would say, "Hilli-ho!"
"A Christmas Carol" on S. Madison St.: Dec. 18 | Noon & 2 p.m.
Have a "Dickens of a Christmas" in Middleburg presents two performances of "A Christmas Carol" (run time 30-40 minutes). Journey back to 19th century London where the ghosts of Christmas are paying a visit to Ebenezer Scrooge. The play comes to life with interaction from the audience and performances by local favorites (Hunt Lyman is Ebenezer Scrooge), as well as several New York actors. "A Christmas Carol" like you have never experienced before. Don't be a Humbug! Be there!
Directed by Erin Coulter. Performances at noon and 2 p.m. Performed outdoors on S. Madison St. Free admission.
A Place to Be Holiday Recital at Salamander Resort & Spa: Dec. 19 | 3 p.m.
A Place to Be is back, performing live and in person. We hope you will join us for an evening of performance from their music therapy clients at the Salamander Resort & Spa Ballroom. Space for this event is very limited. RSVP and masks are required for all potential attendees.
"Celtic Christmas" at Emmanuel Episcopal Church Parish House: Dec. 19 | 3 p.m.
Celtic musicians who packed the house in 2019 for "Celtic Christmas" are returning to Middleburg's Emmanuel Church's Parish House on Dec. 19 at 3 p.m. with their brilliant renditions of Irish and Scottish seasonal songs.
This year's concert will be the third visit for Mei-Li Beane whose voice, violin and viola never fail to get the audience singing along.
Christmas favorites, such as "I Saw Three Ships" and "Pat-a-Pan," are also accompanied by accordion, Irish flute, tin whistle, Uilleann pipes, bodhran and guitar. The band weaves interesting historical notes and amusing stories through their concerts. Three band members have led Williamsburg's world-famous Fife and Drum Corps.
The performance is part of Emmanuel Episcopal Church's "At the Parish House" series at 105 East Washington St., Middleburg. Reservations are recommended, but not required (540-687-6297) as is a donation of $10. Mask and COVID vaccination proof, please.
Five-Course Game & Seafood Dinner Experience at The Red Fox Inn & Tavern: Dec. 24, 26-28, 30, 31 & Jan. 1
Celebrate the holidays at The Red Fox Inn & Tavern with a five-course dinner! Menu items include oysters Rockefeller, lobster bisque, cherry cranberry sorbet, stuffed portobello mushroom, bananas foster bread pudding, and more. Adults $189, children $39. Adults only on Dec. 31.
Christmas Dinner at Harrimans Virginia Piedmont Grill: Dec. 24 & 25 | 5-9 p.m.
Join Salamander Resort as they celebrate the magic of Christmas with a special four-course meal in Harrimans. A nod to the traditional "Feast of the Seven Fishes," enjoy dishes like Osetra caviar, grilled octopus, Ora king salmon and more, plus decadent holiday desserts.
$150 per adult, $45 per child (does not include tax and gratuity). Reservations required. To reserve, please call 540-326-4070.
Christmas Day Brunch at Salamander Resort & Spa: Dec. 25 | 10 a.m.-4 p.m.
Join Salamander Resort for a grand Christmas Day brunch buffet that will have all of the holiday favorites including omelet and Belgian waffle action stations, carving stations, and an extravagant offering of sweet treats and much more. A children's buffet is also available.
$125 per adult, $45 per child. Prices do not include tax and gratuity. Reservations required; please call 540-326-4070.
New Year's Eve Grand Salamander Party at Salamander Resort & Spa: Dec. 31 | 10 p.m.-1 a.m.
Say farewell to 2021 and toast to 2022 with Salamander Resort for a jovial celebration! Salamander's party will take over the living room and feature music, all-you-can-enjoy seafood ice display, A5 Wagyu carving station, caviar tasting, passed desserts, endless libations and more while dancing the night away on our large dance floor. At midnight, toast to 2022 with a complimentary champagne toast and balloon drop!
$250 per guest (excludes tax and gratuity). 21+ only. Reservations required. To reserve, please call 540-326-4070.
Yuri Gorbachev at The Byrne Gallery: Through Jan. 31, 2022
Susan Byrne and Bill Byrne are celebrating their gallery's 26th anniversary this year in Middleburg with a celebration and exhibition of the vivid oil and enamel paintings of internationally acclaimed artist Yuri Gorbachev, many of which have only been exhibited in museum shows. This year, a special feature will be paintings from the Czar Family series, which have yet to be exhibited at the gallery. There will be a special reception for the artist on Saturday, Nov. 13th, at the gallery from 5:30-8 p.m., where you will have the opportunity to meet the artist.
"GASP: Great Art, Small Prices" at The Artists in Middleburg: Through Jan. 9, 2022
Find the perfect gift for someone you love (or yourself!) at The Artists in Middleburg's annual "Great Art Small Prices" exhibition.
"2020 Hindsight: 40 Years of the American Academy of Equine Art" at the National Sporting Library & Museum: Nov. 12-March 20, 2022
Begun in Middleburg, VA, in 1980 and now based in Lexington, KY, the American Academy of Equine Art's (AAEA) founding members were some of the top sporting painters and sculptors of the day: Jean Bowman, June Harrah, Henry Koehler, William Wallace Nall, Marilyn Newmark, Eve Prime, Princess Marie Louise Moncada, Richard Stone Reeves, Sam Savitt, and Else Tuckerman. Forty years later, the organization has inspired a generation of equine artists in all manner of media, techniques, and artistic influences. The exhibition and accompanying catalog, 2020 Hindsight, will explore the rich history of the AAEA, and a dynamic selection of works by members through to the present will be selected to highlight the varied talents fostered by this influential organization over the years.
Additional events
Did we miss something? Email your event to info@visitmiddleburgva.com or DM us on social media.