— We're kicking off August with one of the biggest sales of the year, our annual Summer Sidewalk Sale. The sale will be held Friday, Aug. 6, and Saturday, Aug. 7, from 10 a.m.–5 p.m. and Sunday, Aug. 8, as posted by shops and coincides with Virginia's tax-free weekend. We've also got some fun free community events in August, including the National Night Out on Aug. 3 and "The Family Reunion" at Salamander Resort & Spa on Aug. 19-22. Here's our roundup of the events you won't want to miss this month: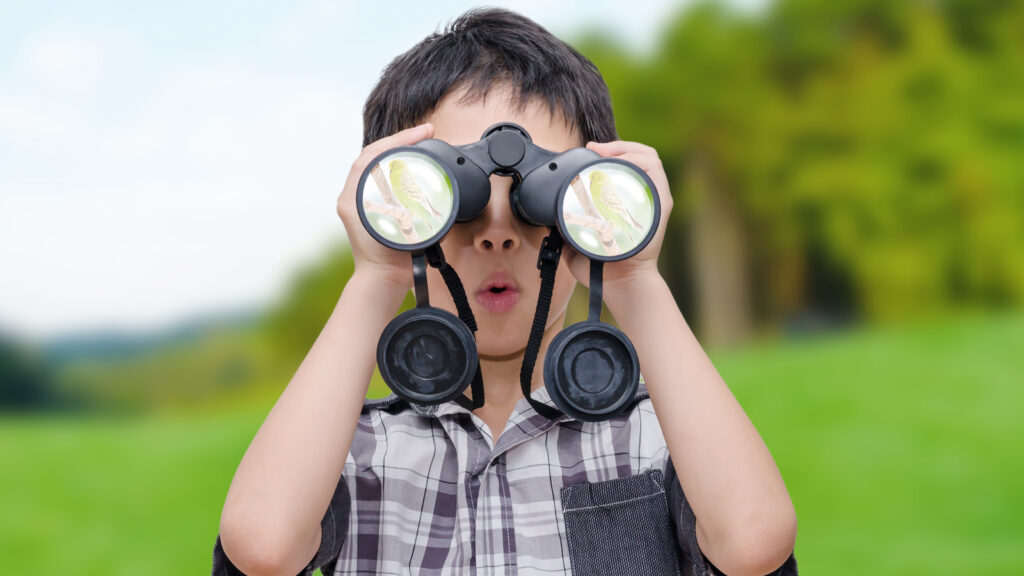 "Family Birding: Identifying Migratory Birds" at the Middleburg Library: Aug. 3 | 3-4 p.m.
Learn about migratory birds of our region. Teen Audubon Ambassador Annaliese Meistrich describes which birds to look for, where they are traveling from and where they are going … and why.
National Night Out at the Middleburg Community Center: Aug. 3 | 6-8 p.m.
National Night Out is an annual community-building campaign that promotes police-community partnerships and neighborhood camaraderie to make our neighborhoods safer, more caring places to live. Join us at the Middleburg Community Center for free food, games, prizes, late swim from 6-8 p.m., and more. Plus, get a chance to dunk Middleburg Police Chief A.J. Panebianco and Town Manager Danny Davis!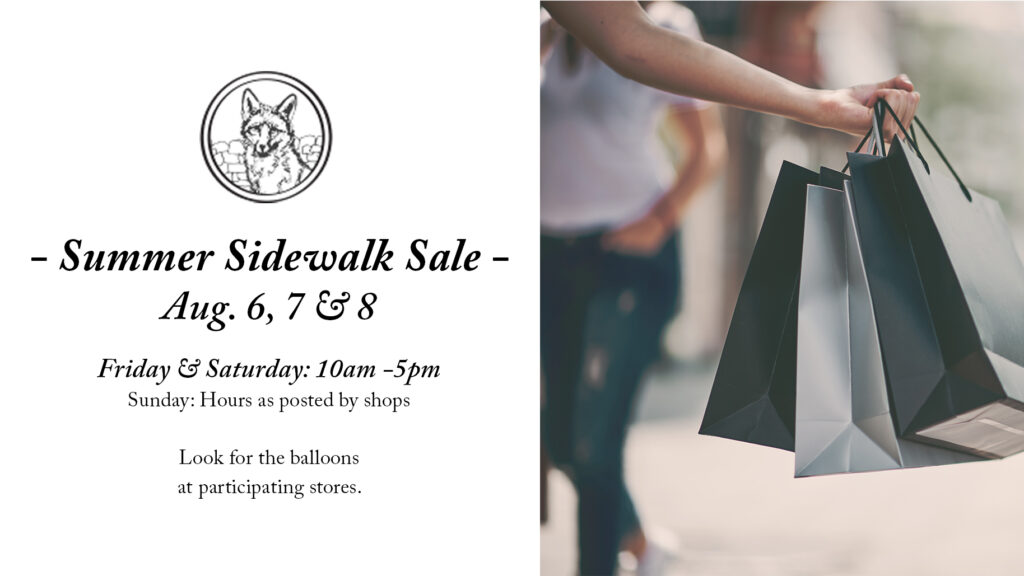 Middleburg's Summer Sidewalk Sale: Aug.6-8
From August 6-8, many of the town's retailers on Washington St., Madison St. and Federal St. will be moving discounted items to the tree-lined sidewalks for the 15th annual Summer Sidewalk Sale. The sale, sponsored by the Town of Middleburg and the Middleburg Business and Professional Association, will be held Friday-Saturday from 10 a.m.-5 p.m., and on Sunday as posted by shops. Emmanuel Episcopal Church will be hosting a sale featuring new and used items from 9 a.m.-4 p.m. on Friday and Saturday, and on Sunday from noon-4 p.m.
"Natural Dye Workshop: Eco-Printing with Seasonal Flowers" at Nature Composed: Aug. 7 | 10 a.m.-noon
This is a beautiful, experiential dye class where you'll learn natural dyeing techniques using flowers to create seasonal colors and prints on fabric. You'll learn how to dye a silk bandana scarf with flowers you can grow in your garden, creating a bespoke, summertime accessory. Take home your special hand-dyed bandana scarf, plus knowledge and resources for more dyeing at home!
Biz Buzz at Salamander Resort & Spa: Aug. 10 | 5:30-7:30 p.m.
Join the Middleburg Business and Professional Association for our first in-person Biz Buzz of 2021! Biz Buzz brings local business owners and professionals together to network, provide local businesses with an opportunity to showcase their facilities and services, and help to spread the word about interesting news and events in the Middleburg community.
RSVP via Facebook or by e-mail to info@visitmiddleburgva.com.
Members free, future members $10. Fees payable by cash or check at the door.
Watercolor Workshop with Rachel Heiss at Lost Barrel Brewing: Aug. 15 | 2 p.m.
Join watercolor artist Rachel Heiss for an afternoon of painting beer-, wine- and seltzer-themed illustrations at Lost Barrel Brewing! As a bonus, choose an extra dog, cat, or horse illustration to paint!
In this workshop, you'll practice various watercolor techniques before painting pre-drawn illustrations. Take your new paintings home and display on your bar cart! All experience levels welcome!
"Conversations in History: Loudoun Unionists" at Mount Zion Historical Park: Aug. 15 | 2-4 p.m.
Join historians Travis Shaw, Tracy Gillespie, and Wynne Saffer as they explore the trials and tribulations of unionists living in the Piedmont during the Civil War, as well as their motivations and impact on the heritage area during America's bloodiest conflict.
The program will take place at Mount Zion Historical Park located at 40309 John Mosby Highway, Aldie, Virginia. Tickets are $10 for adults and $5 for students and are available at the door. For more information, call 540-687-6681. This program is made possible in partnership with NOVA Parks.
"The Family Reunion" at Salamander Resort & Spa: Aug. 19-22
Food & Wine and Sheila Johnson's Salamander Hotels & Resorts invite you to "The Family Reunion" presented by Kwame Onwuachi. Held at Salamander Resort & Spa in Middleburg, the event celebrates diversity in the hospitality community. Enjoy presentations, tastings, dinners, and thought-provoking discussions with the industry's top chefs, sommeliers and leaders including Carla Hall, Mashama Bailey, Nina Compton, Carlton McCoy, and Gregory Gourdet.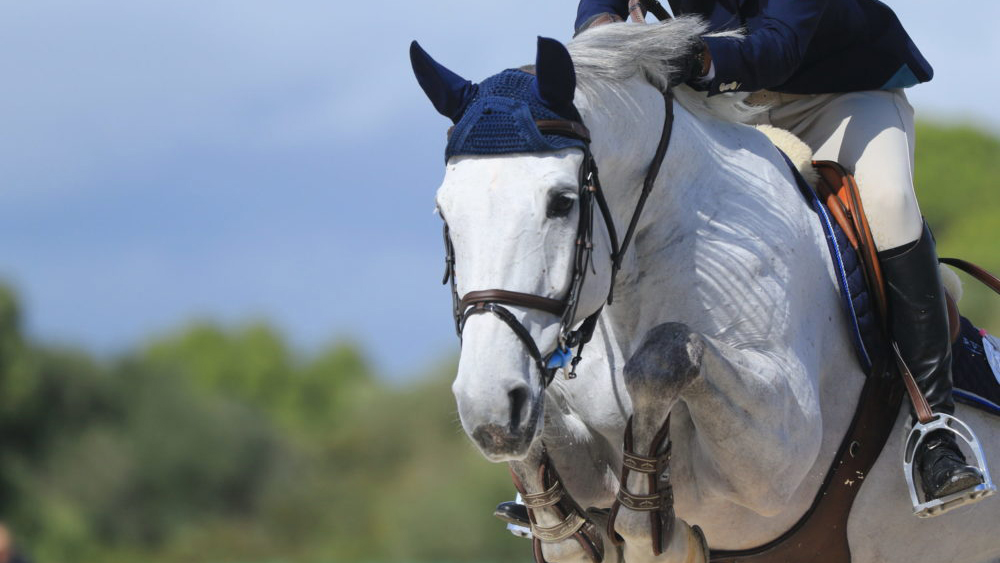 Mars Great Meadow International: Aug. 19-22
Established in 2015, the Great Meadow International is a three-day eventing competition held annually at the Great Meadow Foundation in The Plains, Virginia. In addition to the international equestrian competition, the event features VIP hospitality, a trade fair, beer garden, and entertainment for the whole family.
Craft Beer & Crafting Flies at Old Ox Brewery: Aug. 21 | 1:30-4:30 p.m.
Join us at Old Ox Brewery and learn to tie fishing flies with Regal Vise pro-staff tier and owner of Fiber Flies Dubbing, Jim Bensinger. Whether you are an experienced fly angler, or have never tied a fly before, we will show how to tie nymphs, dry flies, and winged wet flies. Students will practice tying fundamentals such as thread control, attaching materials, wrapping materials, dubbing, hackling, and finishing the fly.
Workshop is limited to 15 people per class. Ages 21+. NSLM members: $20. Non-members: $40. All supplies and materials are included.
Tickets include one beer or beverage from a select menu. Call 540-687-6542 x25 or email vpeacock@nationalsporting.org to sign up. For youth workshop, visit this link.
Also this month:
Please check out our online calendar for even more upcoming events!