— June is a beautiful time of year to be in Middleburg. It's the perfect time to get outside and enjoy the countryside, whether you're exploring local art galleries, taking in an equestrian event, enjoying a glass of wine or doing whatever you like to unwind. Here are our picks for the events you won't want to miss this month!
"Places We Would Love to Go Again" at The Byrne Gallery: June 1-30
The Byrne Gallery in Middleburg is proud to present "Places We Would Love to Go Again." This new exhibit for the month of June will take you around the globe without ever leaving the gallery! The show features a selection of paintings in a wide range of mediums from artists Gail Guirreri, Gerald Hennesy, Robert Thoren, and Antonia Walker. Travel has been extremely difficult over the past year and we all have those places that we cannot wait to revisit. But in the meantime, come soak in the sun-dappled fields of France, the luscious Italian countryside, stunning scenes of Mexico, and more with us while anxiously anticipating your next overseas adventure. There will be a special reception for the artists on Saturday, June 12, from 4-7 p.m. All are invited to attend.
Online Events with the Loudoun County Public Library
The Loudoun County Public Library is hosting a variety of online sessions throughout this month. Check out the full library calendar at library.loudoun.gov. Links to specific programs will be added to the library website in the days prior to the event and will be activated just prior to the program time listed. Programs include: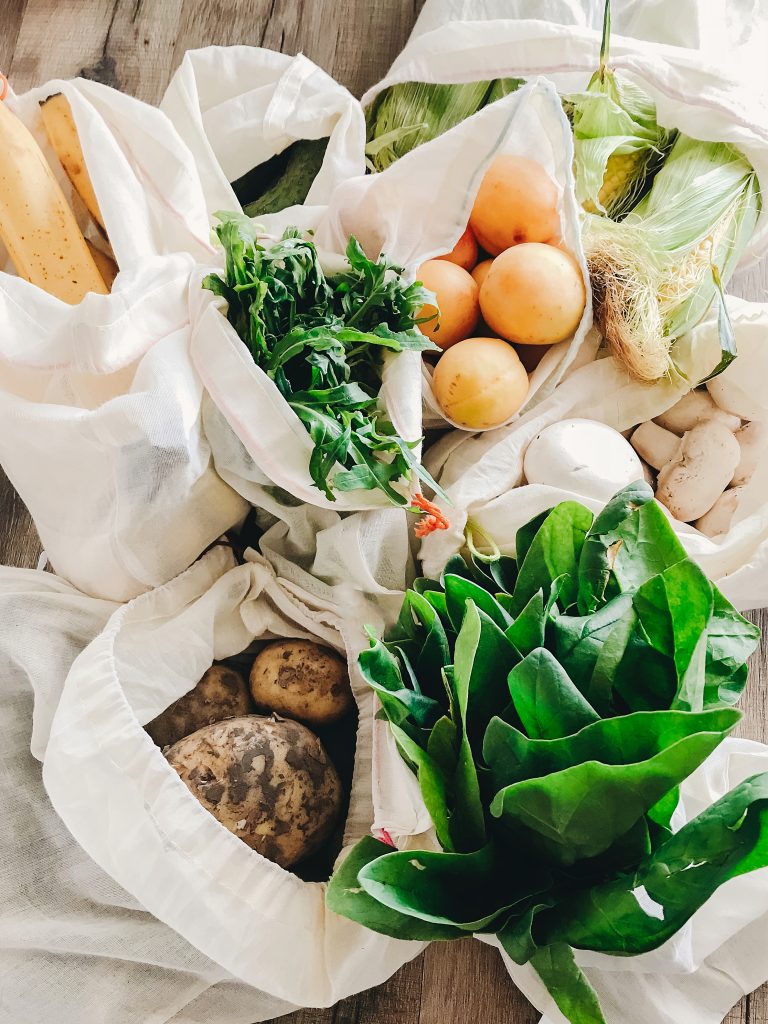 Hunt Country Market at Buchanan Hall: Wednesdays | 4-8 p.m.
Shop a collective of the best farm and artisan products curated in the heart of hunt country every Wednesday from 4-8 p.m. at Buchanan Hall in Upperville. Featuring a seasonal savory menu by The Market at Bluewater Kitchen, live music, garden seating, 20+ farms and artisan vendors, dedicated parking, beer and wine, and other sweet and savory vendors.
Live Music at Lost Barrel Brewing: Fridays | 5-8 p.m.
Enjoy your favorite brews and live music at Lost Barrel Brewing every Friday from 5-8 p.m. Plus, happy hour specials run from 4-6 p.m. — 25% off 12 or 16 oz. drinks, 50% off pitchers, and 30% off fire pits!
Schedule:
June 4: Derek Kretzer (The Plate Scrapers)
June 11: James Stevens
June 18: NDavis Music
June 25: Robert Mabe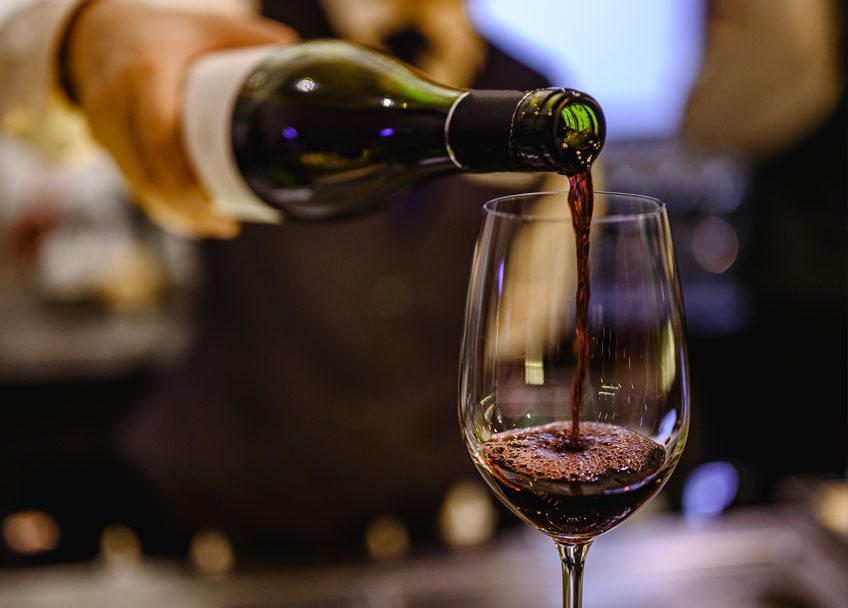 Remhoogte South African Wine Dinner at Market Salamander: June 5 | 7 p.m.
Join Chef Jason Deaver and the Market Salamander team for an intimate and unique evening of cuisine paired harmoniously with wines 100% harvested by hand at Remhoogte Estate, located on the foothills of Simonsberg Mountain in Stellenbosch, South Africa. Come experience these exceptional South African wines alongside a menu curated by Chef Deaver to enhance each.
$119 per guest, exclusive of tax and service charge. Seating is limited. Reservations required. To reserve, please call 540-687-9726.
Twilight Polo at Great Meadow: Saturdays
Bring your family, friends, and coworkers out for an evening in Virginia horse country at the Greenhill Stadium in The Plains. Experience an authentic sunset watching three polo matches, picnicking, drinking wine, watching the kids play giant tug o' war, and dancing the night away! One pass admits an entire car load of family and friends.
Schedule:
June 5: Hawaiian Luau
June 12: One Love
June 19: Puppy Love
June 26: Pretty In Pink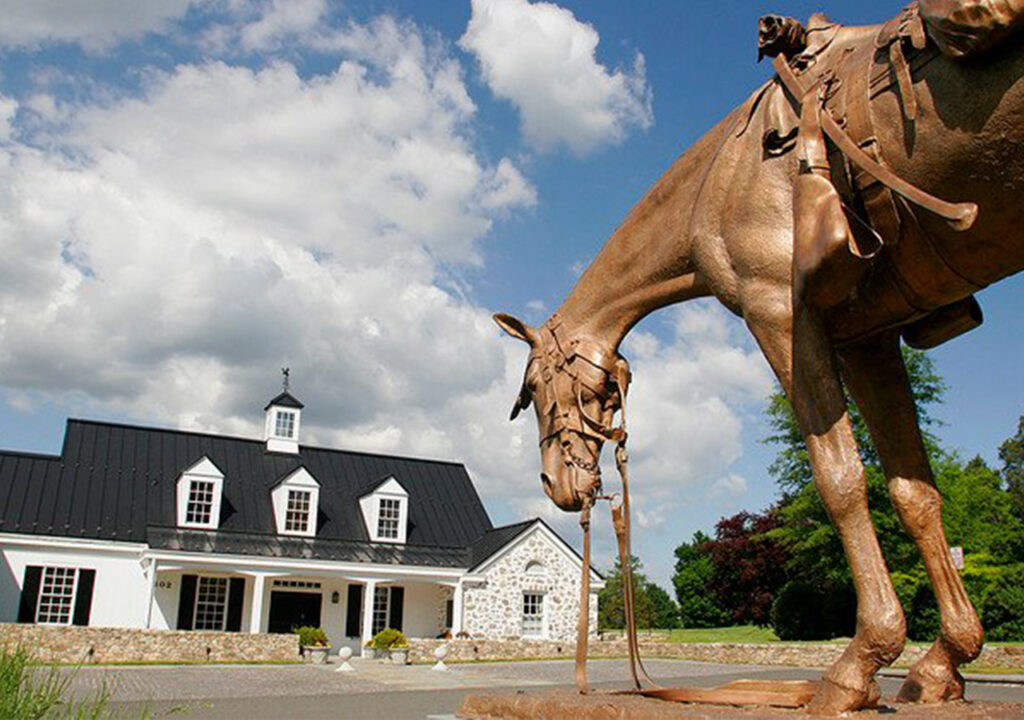 The International Fly Fishing Film Festival® at the National Sporting Library & Museum: June 5 | 6 p.m.
The International Fly Fishing Film Festival® consists of short and feature length films produced by professional filmmakers from all corners of the globe, showcasing the passion, lifestyle and culture of fly-fishing. The films at this popular event are capturing the attention of anglers around the world. IF4™ contains exclusive content and is a must see experience!
For information about this screening, contact vpeacock@nationalsporting.org.
For questions about IF4™ or the presentation, contact info@flyfilmfest.com.
Historic Trail Ride at Long Branch with the Virginia Piedmont Heritage Area Association: June 6 | 9 a.m.-noon
Enjoy a trail ride through the historic landscape of Clarke County. Our ride begins at Long Branch, the imposing 19th century plantation once owned by the Burwell family, before continuing on to nearby Blandy and the Tuleyries.
Please arrive early as the ride will begin at 9 a.m. and last approximately 2 1/2 hours.
Participants are responsible for providing their own horse and riding equipment. They must be able to control their horse and remain with the group behind the leader. Protective ASTM/SEI approved hard helmets are required by our insurance. Riders should also be comfortable walking, trotting, crossing small creeks, and riding on hills. If you need to hire a horse, please let us know and we can make local recommendations.
Water and snacks will be provided. You are encouraged to bring your own tailgate lunch. All riders must provide Coggins Papers upon arrival.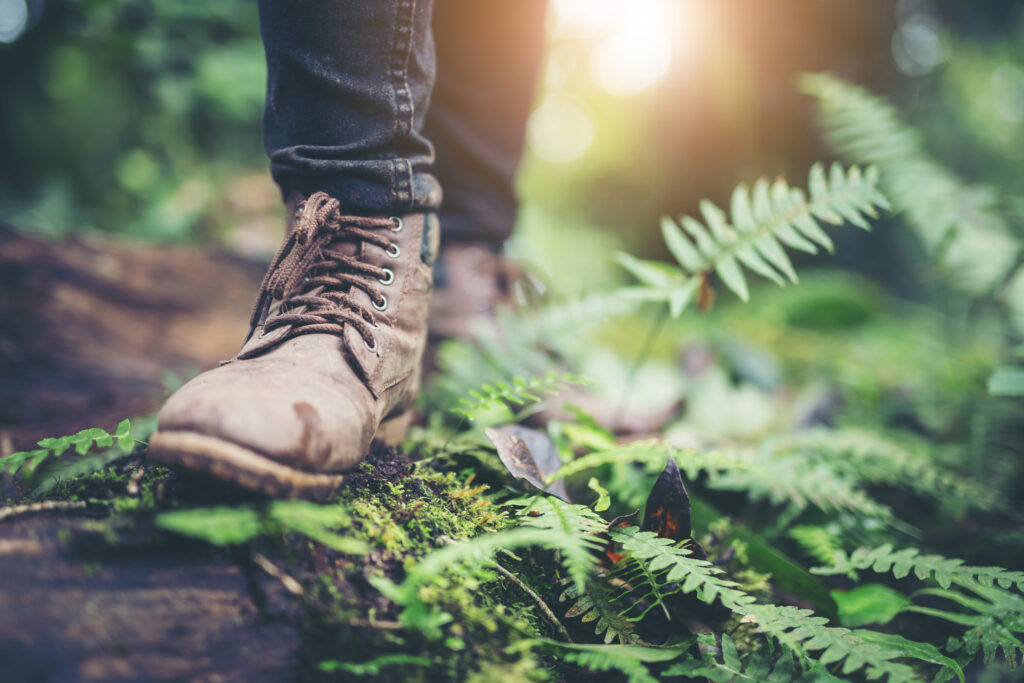 History Hike at Long Branch with the Virginia Piedmont Heritage Area Association: June 6 | 2-6 p.m.
Enjoy the historic landscape of Clarke County as you learn about the area's fascinating history. Our hike begins at Long Branch, once the plantation home of the Burwell family, before continuing on to Blandy and Tuleyries.
The hike will be guided by professional interpreters, with stops to highlight different stories. The total distance is approximately 4 miles of rolling terrain. Please wear comfortable hiking shoes, dress appropriately for the weather, and bring plenty of water.
Water and snacks will be available.
Sounds of Salamander at Salamander Resort & Spa: Sundays | 4-7 p.m.
Sunday has been redefined with our weekly event on Gold Cup's terrace! While enjoying sensational views of the Virginia countryside and the summer sun, feast on their fresh al fresco menu, spoil yourself with their seasonal beverages and take in the sounds of an acoustic guitarist each week.
Schedule:
June 6: Wayward Jones
June 13: Dave Mininberg and Tom Briner
June 20: Ginny Blair
June 27: Meisha Herron
Plein Air at Leopold's Preserve: June 9 | 9 a.m.-1 p.m.
You are invited to join The Artists in Middleburg and attend the exciting plein-air days they are offering!
Laura Hassell, executive director of the White House Farm Foundation, a nonprofit educational foundation that owns and manages Leopold's Preserve, has graciously invited artists to come out and paint! A wonderful opportunity not to be missed!
Leopold's Preserve is a 380-acre nature preserve located in western Prince William County protected by a conservation easement. It is open to the public and visited daily by community residents, tourists, and educational groups who enjoy its 7 miles of walking trails, interpretive signage, observation platforms, and wildflower meadows that showcase the environmental and historic features of the property and surrounding area.
AiM members in good standing with dues paid are eligible to participate. Artists working in all media are welcome as are all skill levels.
Upperville Colt & Horse Show at the Grafton and Salem Farm Showgrounds: June 7-13
The UCHS attracts hundreds of world-class equestrians who compete in disciplines ranging from show jumping, hunter and equitation divisions to local ponies, in-hand breeding and sidesaddle. In addition to its FEI CSI4* designation, the competition will also play host to a Premier/AA and Jumper Rating Six classification with US Equestrian (USEF), the Virginia Horse Shows Association and the Maryland Horse Shows Association and is a World Championship Hunter Rider recognized show.
General admission spectators will be welcome! General admission and parking are free. Tickets are not required.
Bounty of The Hive at Goodstone Inn & Restaurant: June 10 | 11:30 a.m.
"Bounty of the Hive" is Goodstone's bee tour experience guided by their resident bee ambassador, Armando! Goodstone welcomes guests for a personal learning experience with nature's gentlest pollinators. Guests will enjoy a narrated 3-course dining experience by Goodstone Executive Chef Jan Van Haute that explores creative ways to infuse Goodstone's homegrown honey into a gourmet meal. Each course is paired with a honey-infused garden to glass cocktail by Goodstone's mixologist! View the menu at goodstone.com. $150 per guest (tax and gratuity not included). Contact information@goodstone.com or 540-687-3333 for reservations.
"Natural Floral Design From the Garden" at Nature Composed: June 12 | 10 a.m.-noon
Join Jenn Pineau as she teaches guests everything they need to know in order to create a lush, all nature, no-foam tabletop arrangements.
Jenn Pineau, owner and founder of Nature Composed uses all natural techniques when creating her floral designs as seen in Martha Stewart Weddings, Engaged and The Scout Guide. With over twenty years experience, she has perfected banding techniques without using toxic floral foam.
Guests will come and learn all of the basics and structural techniques to working in this method that is safe and natural. Guests will also gain knowledge on foragable florals, berries and greens of the season in the local area.
Jenn will teach guests standard elements of design as well, including balance, scale, color theory, texture and dimension.
This course also includes harvesting and growing tips and uses flowers from Nature Composed's own backyard garden!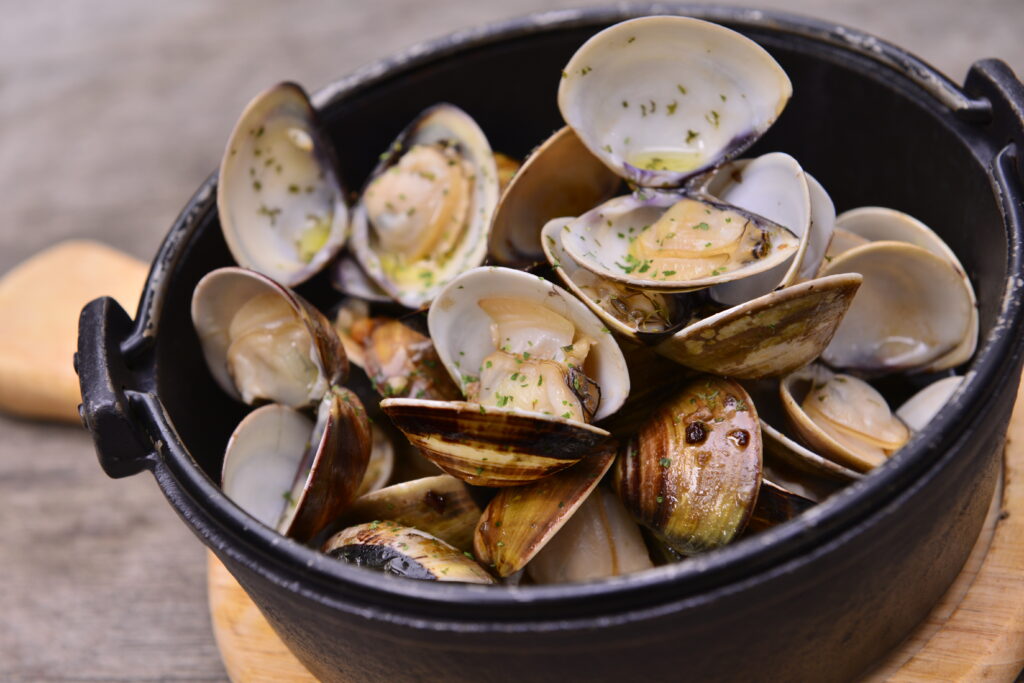 Classic New England Clambake Class at Salamander Resort & Spa: June 12 | 1 p.m.
In celebration of National Lobster Day on June 15, Salamander going to teach you how to prepare a classic New England-style clambake, featuring mussels, steamahs and Maine lobster.
$79 per guest. Excludes tax and service charge. Advance reservations required. Please call 540-326-4070 to reserve.
Chocolate and Wine Tasting at Boxwood Estate Winery: June 12 & 13 | Noon-2 p.m.
Enjoy an afternoon of hands-on chocolate making, and wine tasting with chocolatier Robert Kingsley. Start off by making chocolate leaves using the holly tree leaves on the Boxwood property as a template to create tasty show-stopping chocolates you can take home! Afterward, knowledgeable Boxwood staff will lead you through a wine and chocolate tasting featuring Kingsbury chocolates!
Tickets are limited so secure your spot today!
Rosé Garden Brunch at Goodstone Inn & Restaurant: June 17 | 11 a.m.
Guests are invited to enjoy an educational tour of Goodstone's farm and greenhouse by Goodstone's own Shayna Rock. During the tour, guests may "pick their own lunch" from the fresh vegetables and eggs grown on the farm. Goodstone Executive Chef Jan Van Haute will then craft a gourmet brunch menu paired with award-winning rosé. Experience a rare opportunity to fully taste the terroir of Middleburg and the Provence of France. View the menu at goodstone.com. $150 per guest not including tax and gratuity. Reserve your spot at information@goodstone.com or 540-687-3333.
"Field Notes: Walter Matia" at the National Sporting Library & Museum: June 18-Jan. 9, 2022
The National Sporting Library & Museum is excited to announce an indoor/outdoor bronze sculpture exhibition, "Field Notes | Walter Matia," by contemporary artist Walter Matia. His study of biology, early work as a taxidermist, successful career as a conservationist, and life-long drive to observe nature as a hunter-naturalist, inform his sculptures of wild and domesticated animals and bring them to life.
Seven large-scale works of wild turkeys, a pointer, a peregrine falcon, mourning doves, blue-winged teal ducks, whooping cranes, and a great blue heron greet visitors throughout the NSLM's grounds. Two interior galleries feature sculptures, bas reliefs, and a fire screen depicting a variety of sporting dogs and hounds, bison, and wild- and waterfowl. Several of the works in the exhibition serve as a reminder of threatened species in need of protection.
Opening to the public on June 18, the exhibition will be on display throughout the summer and fall, closing on Jan. 9, 2022. The campus is free and open to the public. Museum tickets are available for purchase on Fridays and Saturdays. As always, members enjoy free admission. Masks are required indoors at all times. Look for expanded visitation throughout the summer months at nationalsporting.org.
Father's Day at Lost Barrel Brewing: June 20 | 11 a.m.-8 p.m.
Join Lost Barrel Brewing for Father's Day! They'll have live music by Green Leaf Society from 1:30-4:30 p.m. Plus, they've got a full Sunday brunch menu including brioche French toast and a full drink menu, including DIPA Beer-mosa, Hazy IPA Beer-mosa, and LBB Nitro Frapp.
Celebrate Father's Day with Blue BBQ at Boxwood Estate Winery: June 20 | 11:30 a.m.-2:30 p.m.
Treat Dad to lunch in Boxwood's pavilion overlooking the beautiful vineyard and winery. Dad can enjoy an upscale BBQ buffet catered by Old Blue BBQ along with two glasses of select Boxwood wine.
Summer Solstice Yoga at the Middleburg Community Center: June 21 | 5-6:15 p.m.
Come celebrate more sunlight as you welcome the arrival of summer with a yoga and sound healing practice. Participants will have the opportunity to enjoy an hour of fun and freeing yoga practice, followed by fifteen minutes of pure sound healing bliss. The yoga portion will include a balance of energizing and relaxing poses and breathing exercises that will gear the mind and body up to completely surrender into a lovely sound bath meditation. Crystal singing bowls will be used to help deeply relax the mind and refresh the soul for a sweet summer ahead.
All levels are welcome to this practice but space is limited to 12 bodies.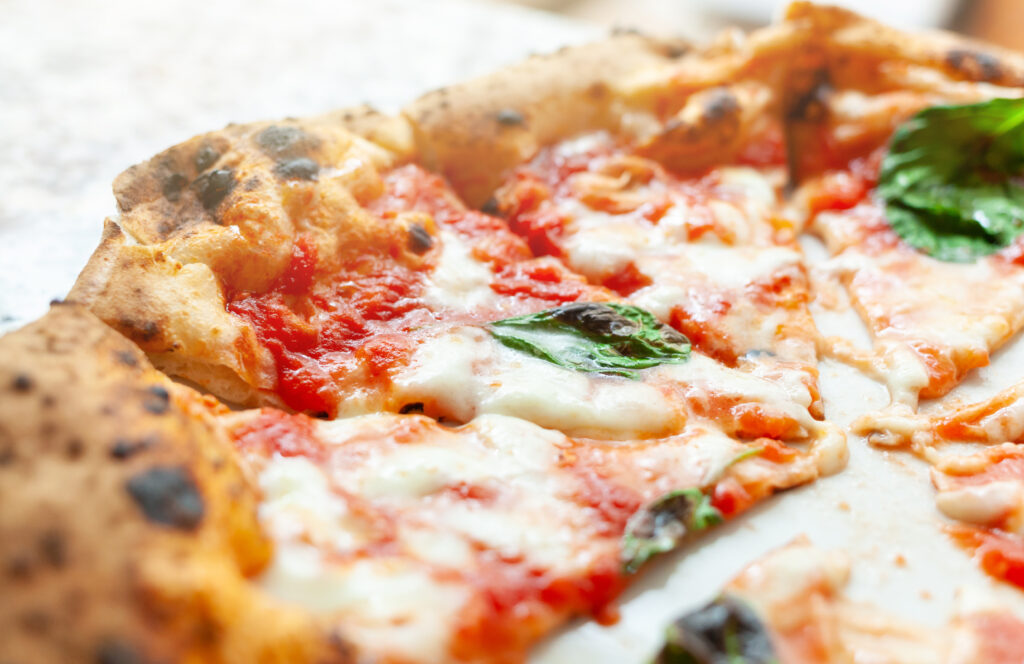 Backyard Woodfired Pizzas Class at Salamander Resort & Spa: June 26 | 1 p.m.
Join Salamander to learn the history and principles of Neapolitan-style pizza. Learn how to create raised edges for the perfect crust and how to incorporate your favorite toppings.
$79 per guest. Excludes tax and service charge. Advance reservations required. Please call 540-326-4070 to reserve.
VPHA 25th Anniversary Celebration at Goose Creek Bridge: June 26
Join the Virginia Piedmont Heritage Area Association as they celebrate 25 years of preservation through education in the Virginia Piedmont! Enjoy a family-friendly afternoon at the historic Goose Creek Bridge with live music, food and drink, and a living history timeline to take you through hundreds of years of Virginia history.
Also this month:
Please check out our online calendar for even more upcoming events!