Can't-Miss Events This Summer in Middleburg
—Whether you're planning a vacation or just looking for something to do close-by this summer, Middleburg has plenty to offer. Here, we list our top picks for the events you won't want to miss, so be sure to mark your calendars!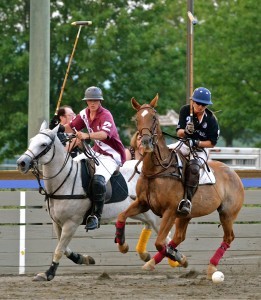 Twilight Polo at Great Meadow (Saturday nights, May 14-Sept. 17): Presented by Greenhill Winery & Vineyards, this event at Great Meadow features three matches of arena polo, followed by dancing in the pavilion. Spectators watch from an elevated berm that is tree-lined and covered with a lush carpet of grass. Bring a blanket and basket for a personal party, or reserve a railside box for 6. Kids can participate in the massive tug o' war and 2-lap race led by mascot Polo Bear in the arena at half-time.
Throughout each evening, Greenhill Winery will be on-site with a selections of wines available for your purchase and enjoyment. What could be more perfect? Virginia wine in Virginia horse country while cheering your favorite polo team! Gates open at 5:30 p.m. and tickets can be purchased in advance online for $35 or at the gate for $40.
Open Late Concert Series (Aug. 26): Please join us for great music, local wine and Virginia craft beer at NSLM. This summer's featured performers include Tara Mills and Jimmy Stelling (Aug. 26). Concerts and museum admission are FREE and open to the public 6-8 p.m. Concerts are held rain or shine. Picnics are welcome, but no glass containers or outside alchohol is permitted. Cash bar provided. For more information or to volunteer, please contact Alexandra McKay at AMckay@NationalSporting.org or (540) 687-6542, ext. 24.
Twilight Jumpers (Aug. 12): On selected Friday nights, bring your family and friends to Great Meadow to watch an exciting night of jumpers, enjoy wine tasting, kids' giant tug o'war, and then dance the night away! This is an outdoor recreational activity that the entire family will enjoy! There will be two competitions held on the evening: one for young riders and locals with jumping heights up to 3'6″ tall and another for professionals with jumping heights up to 4'2″ and a $5,000 prize. General admission tickets are just $30/carload.
"To the Finish: the Art and Process of Greg Montgomery" (July 29-Nov. 27): This exhibition at NSLM delves into the artist's creative process with a show of 35 fine art prints and preparatory materials featuring Montgomery's early serigraphs (silkscreen prints), drawings, cut-paper studies and giclées. This exhibit is sponsored by Greenhill Winery & Vineyards and NSLM Board Vice Chairman Jacqueline B. Mars.
"Picturing English Pastimes: British Sporting Prints at the NSLM" (July 29-Jan. 15, 2017): This NSLM exhibition features a selection of late 18th and 19th century prints from the NSLM permanent collection. Curated by John H. Daniels Fellow Jennifer Strotz, the exhibition focuses on the British print market and includes examples by some of the most popular publishers and well-known sporting artists of the era. The installation includes equestrian subjects, such as horse racing, hunting and coaching, and highlights different types of printmaking techniques.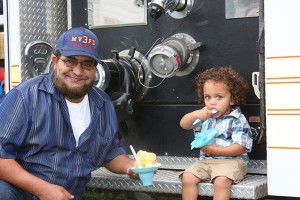 National Night Out (Aug. 2): This FREE family event was the top National Night Out event in the nation last year for populations under 5,000 people. National Night Out is an annual community-building campaign that promotes police-community partnerships and neighborhood camaraderie to make our neighborhoods a safer, better place to live. Festivities will take place in the ball field behind the Middleburg Community Center from 6-8 p.m.
Summer Sidewalk Sale (Aug. 5-7): This town-wide sale, sponsored by the Middleburg branch of Sonabank, the Town of Middleburg, and the Middleburg Business and Professional Association, will be held on Friday and Saturday from 10 a.m. to 5 p.m., and on Sunday as posted by shops. Look for balloons outside participating shops and restaurants!
Dinner & a Dive-In Movie (Aug. 19): Join us for dinner and a movie at the Middleburg Community Center pool! After eating, slide into the pool to watch the movie! This is a FREE family event from 6:30-9:30 p.m.; children must be accompanied by an adult. Please call (540) 687-6375 for more information.
Art Explosion (Aug. 26): Join us for Art Explosion, a community event that will take place throughout Middleburg from 3-6 p.m. Participants will be able to make out-of-the-box art projects at participating locations throughout town and help to create a piece of community artwork that will be displayed at that evening's "Open Late" concert at NSLM from 6-8 p.m. and also at various events around town. This year, participants will bring small items from locations throughout town to the Middleburg Community Center to fill in a giant image of the Middleburg fox! This is a fantastic, family-friendly opportunity for aspiring artists of all ages.
NSLM Polo Classic (Sept. 11): The National Sporting Library & Museum's 6th Annual Polo Classic fundraising event will be held at Great Meadow in The Plains, Virginia. John Gobin, a six-goal polo player and manager at Great Meadow, is organizing teams for two matches, four chukkers each. Gates will open at 11 a.m. to start all the pre-match festivities. Tickets, tables, tailgate passes and general admission passes can be found at www.nationalsporting.org. For more information about the event, contact Alexandra McKay at AMcKay@NationalSporting.org or (540) 687-6542, ext. 24.
Mexican Traditions Concert (Sept. 11): Part of the Middleburg Concert Series at Middleburg United Methodist Church, this performance features Essencias, a group of classically trained musicians from Monterey, Mexico, who combine classical music with Mexican folk songs. This FREE concert will begin at 4 p.m.
Concert on the Steps (Sept. 16): Join us for a night of fun on the front steps of the Middleburg Community Center! We will have live music, light bites and drinks, and a good time for all to enjoy from 5:30-7:30 p.m.! This event is FREE and open to the public.