Top 11 Delightful Ways to Enjoy Summer in Middleburg
—Looking for something fun to do this summer in Middleburg? You're in luck! Here's what's on our to-do list this summer:
1. Go Horseback Riding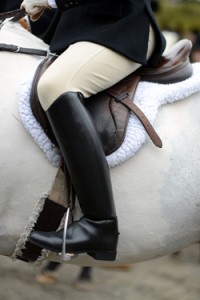 Middleburg is known as the Nation's Horse and Hunt Capital for good reason, so if you're in town, you might as well experience the equestrian life. And what better way to do that than to get on a horse? Salamander Resort & Spa's equestrian programs provide everything from guided trail rides to riding lessons and horsemanship classes. Not quite ready to get in the saddle yet? Be sure to check out Salamander's unique EquiSpective self-discovery program, which focuses on leadership and communication skills, as well as their equine communication sessions, which reveal the art of "horse whispering."
2. Take a Wine Tour
Did you know that the Middleburg American Viticultural Area is home to 30 wineries? Grapes grown in our region benefit from perennial soft breezes coming from the 1,027-foot Ashby Gap in the Blue Ridge Mountains, which also happen to provide a spectacular backdrop to many of our local vineyards. Two of our favorite Middleburg vineyards are Boxwood Winery with its blended Bordeaux-style wines and Greenhill Winery & Vineyards, which features award-winning wines in an idyllic setting. If you're looking for a drive through the countryside, we also recommend stopping in The Local Taste in neighboring Upperville to sample wines from Slater Run Vineyards, as well as a stop at Three Fox Vineyards in Delaplane, which boasts gorgeous mountain views and award-winning wines.
3. Explore Middleburg's Art Scene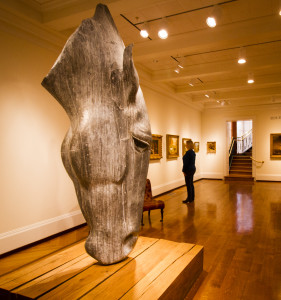 If you're in town, be sure to swing into Middleburg's art galleries and the National Sporting Library & Museum, the largest facility of its kind in the United States. With more than 24,000 books dating from the 16th to 21st centuries, NSLM is dedicated to preserving and sharing the literature, art and culture of equestrian, angling, and field sports. The museum, a newly renovated and expanded historic building, houses exhibits of American and European fine animal and sporting art. Current and upcoming exhibits include: "The French Horse From Géricault to Picasso: Works from the Virginia Museum of Fine Arts" (May 6-July 31), "To the Finish: The Art & Process of Greg Montgomery" (Jul 29-Nov. 27), "Picturing English Pastimes: British Sporting Prints at the NSLM" (July 29, 2016-Jan. 15, 2017) and "The Chronicle of the Horse in Art" (Aug. 26, 2016-March 26, 2017). Remember: museum admission is free on Wednesdays and the museum also hosts some great free public events, including its "Open Late" concert series (July 29 and Aug. 26 from 6-8 p.m.), Gallery Talks (held every Wednesday at 2 p.m.) and Sunday Sketch, a sketching session led by a local artist or art teacher held the first Sunday of each month from 2-4 p.m.
4. Play Golf
For the avid golfer, The Club at Creighton Farms' Jack Nicklaus Signature Golf Course is a dream come true. When it opened in 2007, the course was recognized as one of the premier golf courses on the Eastern Seaboard and hailed "Best New Private Course" by the likes of Golf Digest, Golf Magazine, Golfweek and Travel + Leisure Golf. The course incorporates appealing water features and a small, richly foliaged creek and has been recognized by Audubon International for its environmental quality and preservation efforts. To learn more about membership opportunities or hosting an outing at Creighton Farms, contact Michael Robichaud at 703-957-4808 or mrobichaud@creightonfarms.com.
5. De-Stress with Yoga
Get your chi flowing with yoga at Native Barre in downtown Middleburg. The studio features Vinyasa Flow and Yin Yoga, as well as Native Barre, Native Jump, T'ai Chi and Tomba classes. Vinyasa Yoga Teacher Michaela Mazuchova is a certified Jivamukti Yoga Teacher whose classes feature hands-on adjustments accompanied with fun, uplifting music. Special candlelight Yin Yoga classes led by Sharman Dudley are held every Sunday evening at Native Barre at 6 p.m. with live acoustic guitar played by Matthew Martinez. Or, for a refreshing morning of yoga and wine, you can join Amy Rizzotto, owner and founder of MOARfit, at Greenhill Winery & Vineyards' private lake on the first Sunday of each month. Reservations are $25 per person for 2 hours: 1 hour of class time followed by breakfast and mimosas (available for purchase). Email events@greenhillvineyards.com to make your reservation today!
6. Relax at the Pool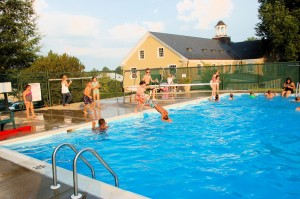 If the summer heat and humidity has gotten the best of you, why not head to the Middleburg Community Center's pool to cool off? The pool is open 7 days a week from 11 a.m.-6 p.m. through Labor Day. Daily pool fees for each adult or child ages 5+ are only $5 (or $2.50 for each child under age 5), and seasonal passes and memberships are available as well. The pool is open to the public and doesn't require residency in Middleburg, so dive in!
7. Play Beach Volleyball
When you're ready to take a break from the pool, you can head to the Middleburg Community Center's beach volleyball court to play a quick game or two. If volleyball's not your thing, there's also a ball field on property for a game of catch and two playgrounds for the kids (one for elementary-age children and another for toddlers and preschoolers).
8. Take Polo Lessons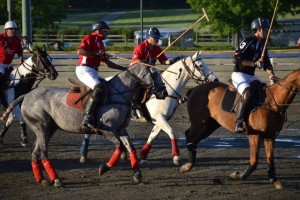 If you've ever been curious about the sport of polo, you've come to the right place! You can learn how to play this exhilarating game at the Great Meadow Polo School, where riders of all skill levels and experience can learn riding skills, hitting techniques, horsemanship and respect for the rules of the game. Or, take lessons at Salamander Resort, which offers classes for beginners, as well as group instruction, scrimmage matches and social pro-am match play.
9. Go for a Carriage Ride
To get the full Horse Country experience, why not take a carriage ride through our verdant countryside? At Greenhill Winery & Vineyards, rides are available on Sunday from 2-5 p.m. on a first-come, first-serve basis. The cost is $20 for non-members and $15 for members (plus tax & gratuity). For private bookings, email events@greenhillvineyards.com. Or, you can book a carriage through Salamander Resort Wednesday-Saturday from 10 a.m.-3:30 p.m. and 6:30-7:30 p.m. Reservations are required and can be made through the Reservations Department at 540-687-3600. Day of carriage ride bookings must be made directly with the stables at 540-326-4085 or sjordan@salamanderresort.com.
10. Shop 'til You Drop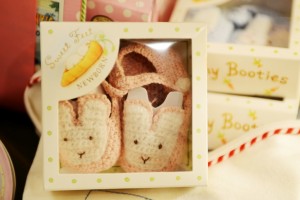 If you need some retail therapy, you'll love Middleburg. We have a wide assortment of shops, including many boutique stores that can't be found anywhere else. For antiques and art, our favorites are The Shaggy Ram and Foxfire Antiquities & Objets D'Art. If you're looking for clothes, we always find something new to love at Country Classics, Duchessa (women's fashions), Highcliffe Clothiers, J. McLaughlin, Lou Lou, Richard Allen Clothing (men's fashions) and Tully Rector. For gifts or a little something special, try Les Jardins de Bagatelle for French products; Middleburg's Finest Chocolates for gourmet chocolates; Olio Tasting Room for delicious and healthy infused olive oils, balsamic vinegars and other cooking essentials; Popcorn Monkey for gourmet popcorn; Salamander Resort & Spa for unique equestrian-inspired gifts; Stitch for needlepoint gifts; The Christmas Sleigh for German ornaments and handmade Austrian clothing; The Fun Shop for just about everything (including clothes, housewares and gifts); The Tack Box for equestrian gifts; and Wylie Wagg for supplies for dogs, cats and other critters.
11. Try a New Dish
Middleburg is fortunate to have a wide variety of excellent eateries, with everything from fine dining to a corner café. If you're looking for a quick bite, we recommend homemade baked goods and fresh sandwiches made with local and organic ingredients at Home Farm, organic and locally grown pub-inspired fare at the family-friendly Hunter's Head Tavern, gourmet sandwiches at Market Salamander's inviting café, or a cup of coffee and locally inspired sandwich from Middleburg Common Grounds (which even has gluten-free wraps). For a sit-down dining experience, try the Piedmont-inspired cuisine at Salamander Resort's Gold Cup Wine Bar or intimate dining at the Red Fox Inn & Tavern. For gourmet fine-dining, try Harrimans Virginia Piedmont Grill at Salamander Resort or Goodstone Inn & Restaurant with its innovative farm-to-table cuisine. And don't forget to pick up some of The Upper Crust's famous cow puddle cookies (and treat yourself to an ice cream while you're there, too)!
For more fun ideas, be sure to check out our summer events page for more ideas of what to do this summer in Virginia's Hunt Country!