Middleburg's Weekend Guide: Sept. 30-Oct. 2, 2016
—Don't let the rainy weather keep you at home! There are still plenty of activities in Middleburg this weekend to lift your spirits, no matter what the weather is like outside. Check out everything going on this weekend and remember to share your memories with us by using #MiddleburgMoment
Also, visit our event calendar for more happenings around town!
Enjoy music by Jason Masi as you sip your favorite Greenhill wines!
Alpacas from the Flowing Fleece Farm in Middleburg will be visiting for the day. You can pet the alpacas and enjoy your picnic lunch! Eric Buckland, the author of Mosby's Rangers, and Pam of Stella & Dot jewelry will be there from 1-5 p.m. Richard Giersch will be playing classics from the '60s-'90s from 1:30-4:30 p.m. Fork'd Food Truck will be there with delicious eats, too!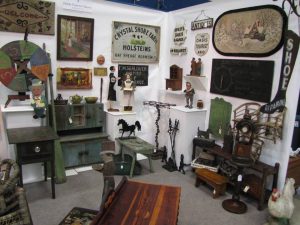 Discover a treasure at the Hill School among thousands of antiques offered by antique dealers from around the country. Contact dordy@dfshows.com for more information.
Popcorn Monkey will open the doors to its new shop at 101 W. Federal St. with a clown, free face painting, free balloon twisting, and the following specials: $2 raffle for a popcorn punch card worth $60, $3 snack Monkey Mix (cheddar and caramel), $2 small Italian Ice, $1.50 small butter popcorn. Plus, the first 25 customers will receive a free monkey bag! The caramel is being made fresh, so kids can watch and purchase right on the spot.
Nourish the mind and connective tissues during a 90-minute session of Yin Yoga. You'll explore long supported holds that target ligaments, bones and joints. This slow practice is suitable for beginners and all levels with props that enable muscular release and relaxation. This practice will include a more conscientious attention to breath and sensations in the body. After the session, enjoy a complimentary smoothie and essential oils. For reservations, please call 540-326-4060. $45 per person.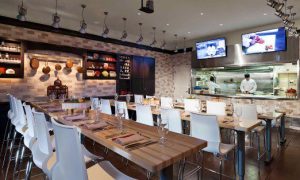 Explore your love of beer with Port City Brewing Co. at Salamander Resort & Spa. Brewers will walk you through the brewing process as well as the different tastes, smells and styles of each craft beer. $65 per person, not including tax and gratuity. For reservations, please call 540-326-4070. Maximum 24 people.
Enjoy music by Terbush & Hannah as you sip your favorite Greenhill wines!
Join Amy Rizzotto, owner and founder of Move Well DC, for a refreshing morning of yoga and wine, held monthly rain or shine. Reservations are $25 per person for 2 hours, 1 hour of class time followed by breakfast and mimosas (available for purchase). Members receive 15% off!
A Place to Be presents a community performance of "A Will to Survive" and "Behind the Label." A 40-minute, music-driven high school production, "A Will to Survive" reminds us we are not alone. The goal of "A Will to Survive" is to talk about depression, suicide prevention, and accepting others and yourself no matter what life challenges you may face. In "Behind the Label," the teenage ensemble shares how they live with various challenges and disabilities but do not let themselves be defined by those labels. Tickets: $10 at the door.
Enjoy a free sketching session in the art galleries. Learn about style, composition or another aspect of drawing. Supplies (pencils, paper, sketch boards and clipboards) will be provided for attendees. This week's featured artist is Teresa Duke, local artist and teacher at Wakefield School. The program is free and open to the public of all ages. Participants will receive free admission to the museum. Participants under the age of 18 must be accompanied by an adult. Pre-registration is encouraged. Register to Anne Marie Barnes, educational programs manager and fellowship advisor at abarnes@nationalsporting.org or 540-687-6542 x25.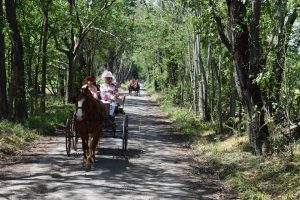 Experience Virginia Wine Country from a horse-drawn carriage! Highlights of the tour include spectacular views of the historic Manor House, estate vines, and the edge of the Blue Ridge Mountains. Carriage rides will be offered on a first come, first serve basis. These 20-minute carriage rides are $20 for non-Members and $15 for club members, not including tax. Email events@greenhillvineyards.com for private bookings and event package inquiries. Also, enjoy music by Terbush & Hannah as you sip your favorite Greenhill wines!
Upcoming next week
Give your dog a bone—literally. Visit, enjoy drinks, snacks and, of course, dog treats! Drink specials and Gold Cup Wine Bar menu items specifically for Yappy Hour participants. Event will take place on the Grand Lawn from and 10% of the profits made during the Yappy Hour event will be donated to the Middleburg Humane Foundation. Yappy Hour will take place every Tuesday until Oct. 25.
October begins foxhunting season and is also American Archives Month! True personalities and real history are revealed through the NSLM's fascinating foxhunting archival collections with librarian John Connolly. Attendees will get a glimpse into the hunt and equestrian life of yesteryear, as well as a behind-the-scenes look at the organizational and preservation challenges posed by photographs, scrapbooks, hunt diaries and more. The program will also discuss basic best practices for the arrangement of archival collections, with a specific focus on foxhunting materials. Reception: 6-6:30 p.m. Talk begins at 6:30 p.m. $5 admission, NSLM members free. RSVP to Anne Marie Barnes, educational programs manager and fellowship advisor at abarnes@nationalsporting.org or 540-687-6542 x25.
Each week, NSLM's librarian or museum curators will give attendees a personalized peek at traveling exhibitions, new acquisitions and permanent collections pieces. No two tours will be alike. Reservations are not required and admission is free. Bring your friends! Gallery talks are every Wednesday at 2 p.m. This week's tour is about changing exhibitions.
Mark your calendar
The Mosby Heritage Area Association is focusing on July 3, 1863, at Gettysburg for this year's conference, with eight provocative talks by distinguished historians and a guided bus tour in Gettysburg. Cost: $225 for the lectures only, $450 for the full conference. Register at mosbyheritagearea.org.
Racing highlights include the running of the feature race of the day, the $40,000 National Sporting Library & Museum timber classic. There will be a family fun fair with a petting zoo, pony rides and big slide provided by Inova Loudoun Hospital Foundation. Along with a full card of racing, spectators are encouraged to come early as they will get a taste of fox hunting with the finals of the Theodora A. Randolph Field Hunter Championships being held right on the race course at 9:30 a.m.
The Hunt Country Classic british vehicle show features entertainment for everyone, from apple pressing to hayrides to music by the Alexandria Pipers. Combine this with a delicious lunch, and you have the Hunt Country Classic experience … one without equal. This year, they will be continuing the Prince of Wales class. All first place winners from the previous year will automatically be entered in the prestigious Prince of Wales class. The "best of the best" will win the coveted Prince of Wales Award. The event will also feature a silent auction for the Middleburg Humane Foundation.
All levels of golfers are welcome! Registration starts at 11 a.m. Shotgun start at 12 noon, with a box lunch provided. There will be a buffet dinner with awards and raffles immediately following play. Mulligans may be purchased at registration. There will be awards for net and gross scores, as well as prizes for longest drive, closest to the pin, and more. The entry deadline is Oct. 4, and space is limited, so please register early. Proceeds from the golf tournament help support the Hill School Alumni Association's commitment to community outreach and Hill's need-based financial aid program. For more information, please contact Lisa Patterson at 540-687-5897 or lpatterson@thehillschool.org. Cost: $150 per player (non-refundable).
Join us in a fun fall day as we celebrate Middleburg! We will have vendors, a moon bounce and food to purchase. This a great opportunity for you to meet businesses and non-profits that service Middleburg, but you may not see all the time. Spaces are still available to rent. Call 540-687-6375 or email jennifer.sweigart@loudoun.gov for more information.
Don't miss the Aldie Heritage Festival and Duck Race! The event will include vendors featuring antiques, crafts, jewelry and collectibles, as well as kids' games, a moon bounce, historic and civic organizations, and music by Andy Hawk and the Train Wreck Endings. And the Aldie Mill will be open for milling! Please visit the Aldie Heritage Association's website for more details on the event, including sponsorship opportunities, and to purchase tickets to "adopt a duck."
Bringing the best in independent films right to town, the Middleburg Film Festival offers four days of fantastic films in a spectacular setting. Join us and see what the fuss is all about! Advance tickets are now available for purchase.