— This simple-to-make recipe is packed with flavor and makes a great weeknight meal. Recipe submitted by Truist, a community bank while also being the 6th largest bank in the country.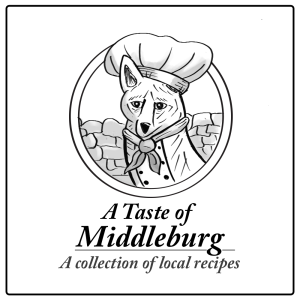 Prep time: 10 minutes
Cooking time: 20-25 minutes
Servings: 6-7
Ingredients:
4 Tbsp. olive oil
1 lb. chicken, cut into bite-size pieces
1/2 tsp. kosher salt
1/4 tsp. black pepper
12 oz. andouille sausage, sliced
1 bell pepper, sliced (any color works, I use red for color)
1/2 red onion, sliced
8 oz. package sliced mushrooms
4 cloves minced garlic
1 qt. low-sodium chicken broth
2 1/2 cups heavy cream
1 lb. penne or rotini pasta, uncooked
1 1/2 Tbsp. Cajun seasoning, plus more to taste (I use Tony Chachere's Original Creole Seasoning)
4 oz. shredded parmesan cheese, more as needed
Parsley for garnish
Directions:
1. Start with a large cooking pot with a lid.
2. Season chicken with salt and pepper and brown in heated olive oil over medium to high heat.
3. Add sausage, peppers, onions, and mushrooms. Cook until sausage is lightly browned.
4. Stir in garlic and cook for 2-3 minutes.
5. Add chicken broth, heavy cream, dried pasta and 1 1/2 Tbsp. of Cajun seasoning to pot.
6. Stir together and bring to a simmer over medium high heat.
7. Reduce heat to low, cover, and simmer fo 15-20 minutes, or until pasta is tender.
8. Remove pot from heat and stir in parmesan cheese.
9. Stir in chopped parsley and sprinkle with additional Cajun seasoning to taste.
For leftovers, reheat over a low flame and add a little bit of chicken broth and cream as needed to keep the sauce from separating.