40+ Things to Do in Middleburg, Virginia, in October
— There's nothing quite like fall in Middleburg. The changing of the leaves adds dramatic colors to our scenic countryside, making it the perfect time to spend some time enjoying the region's natural beauty, whether that means taking a trail ride, signing up for a 5K, relaxing at a local winery or even just driving around. October is also home to some of Middleburg's most popular annual events, including the Mosby Heritage Area Association's Civil War conference, Middleburg Film Festival and "Hot Dog! It's Halloween!" at the Middleburg Community Center. Here's our look at what fun fall activities are taking place in October:

This year's "Conference on the Art of Command in the Civil War" conference focuses on the Battle of Antietam, the bloodiest single-day battle in American history. On September 17, 1862, over 23,000 Americans fell killed or wounded in the battle fought outside of Sharpsburg, Maryland, during Robert E. Lee's first invasion of the North.
You can register on the Mosby Heritage Area Association's website or by calling 540-687-6681. Tickets are $450 for full registration, which includes the talks Friday night and all day Saturday, a Saturday dinner, and a tour of the Antietam battlefield on Sunday. Partial registration costs $225 and includes the Friday and Saturday lectures. Saturday night dinner with the historians can be purchased for an additional $40. Bus tour seating is limited to the first 50 people to register.

Save the date for Ayrshire Farms 2018 Heritage Breeds Festival! This family-friendly event will include demonstrations, hayrides, games, meat tastings, music, and more!  Click here for a full schedule of events and to purchase tickets!

Join us for an evening of delicious Virginia beers and bites! Market Salamander us teaming up with Old Ox Brewery for a three-course pairing dinner. $50 per person. Reservations required; please call 540-687-8011. Prices do not include tax and gratuity.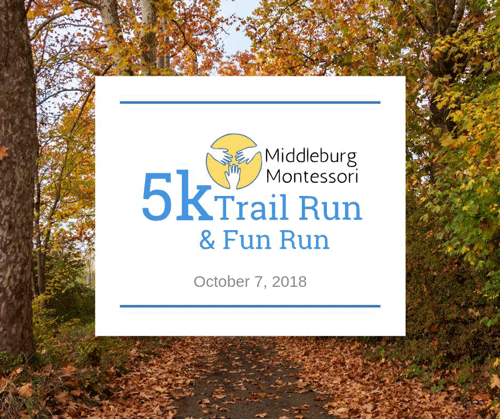 Middleburg Montessori School's 5K Trail Race and Fun Run on Sunday, Oct. 7, will raise funds for a school fitness trail, giving students a suitable place to strengthen their bodies. Offering financial support to a large portion of the school community, Middleburg Montessori School is a non-profit organization whose mission is to nurture independence and a love of learning within a diverse and inclusive school community.
The 5k Trail Run and Fun Run will begin at 9 a.m. at Camp Highroad. Click here to register.
Join 50 West for a unique tasting experience during Virginia Wine Month this October. Instead of booking your signature tasting at the tasting room bar, enjoy a seated tasting in the vineyard! Reservations are limited to 12 people per session time. Offered Oct. 7 & Oct. 14 at 11 a.m., 12:15 p.m. and 1:30 p.m. Tastings are $20 per person. To make your tasting reservation, email 50 West Tasting Room Manager Bridgette Smith at bridgette@sunsethillsvineyard.com.

Buchanan Hall invites you to a community gathering to benefit Ivy Hill Cemetery with music by Troy and Paula Haag. Bring a picnic blanket and friends! The Divine Swine food truck will be on-site for you to purchase food. Beer and wine will also be available for purchase.

Middleburg Humane's annual used blanket and equipment sale is Oct. 12 & 13 from 10 a.m.-4:30 p.m. and Oct. 14 from 10 a.m.-1 p.m. The tack sale benefits Middleburg Humane's equine program. They are known for our amazing deals, so don't miss out!

The Middleburg Film Festival offers four days of fantastic films in a spectacular setting. A carefully curated selection of narrative and documentary films screen in intimate theatre venues, followed by fascinating Q and A's with world-renowned filmmakers, actors, and other special guests. The films include festival favorites, world premieres, first-class foreign films, and Academy Award contenders.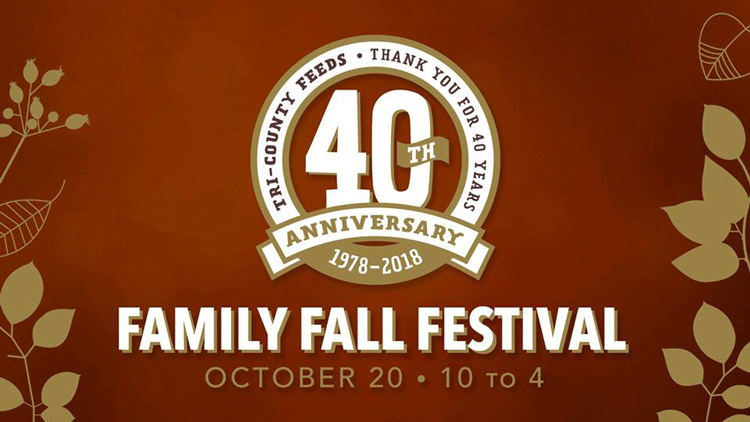 Celebrate 40 years of Tri-County at the feed store's Family Fall Festival!
Partake in snacks and swigs from Glascocks Grocery & Nicks Deli, Red Truck Bakery, The Whole Ox and Field & Main Restaurant. Enjoy live tunes & performances by Community Music School of the Piedmont, magician Chris Michael and the Mike Neitch Band, demos by Mountainside Montessori School and Sergeant Brubaker's K9 Unit, plus check out the Loft Above the Feed Store. Speak with your favorite feed vendors including Ariat International, Inc., Buckeye Nutrition, Cargill, Cavalor North America, Nutrena Horse Feed and Purina.
Win door prizes & giveaways.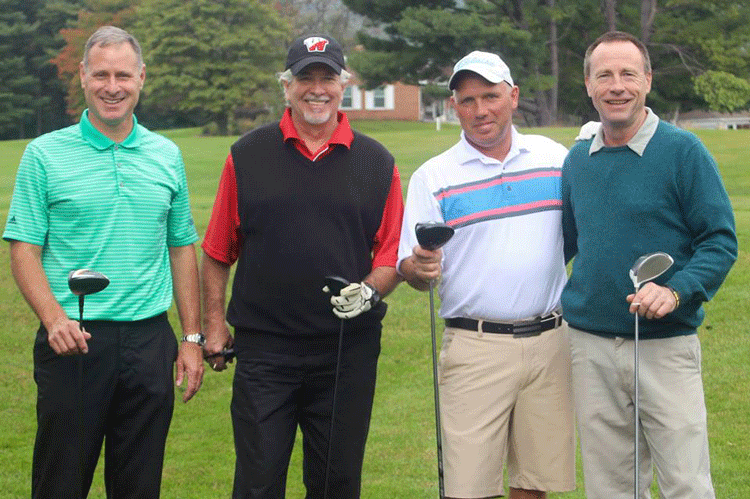 Hit the links with Wakefield School for their 17th annual golf tournament at Evergreen Country Club. All proceeds from the event will benefit Wakefield's athletic program! The cost is $175 per person or $600 per foursome.

Get in the October spooky spirt with this festive cocktail class at Salamander Resort & Spa! Join Salamander's Director of Food & Beverage Jacob Musyt for a class on the basics of mixology and creating the perfect cocktail for your spooky Halloween gathering. $79 per person. Reservations required; please call 540-326-4070. Prices do not include tax and gratuity.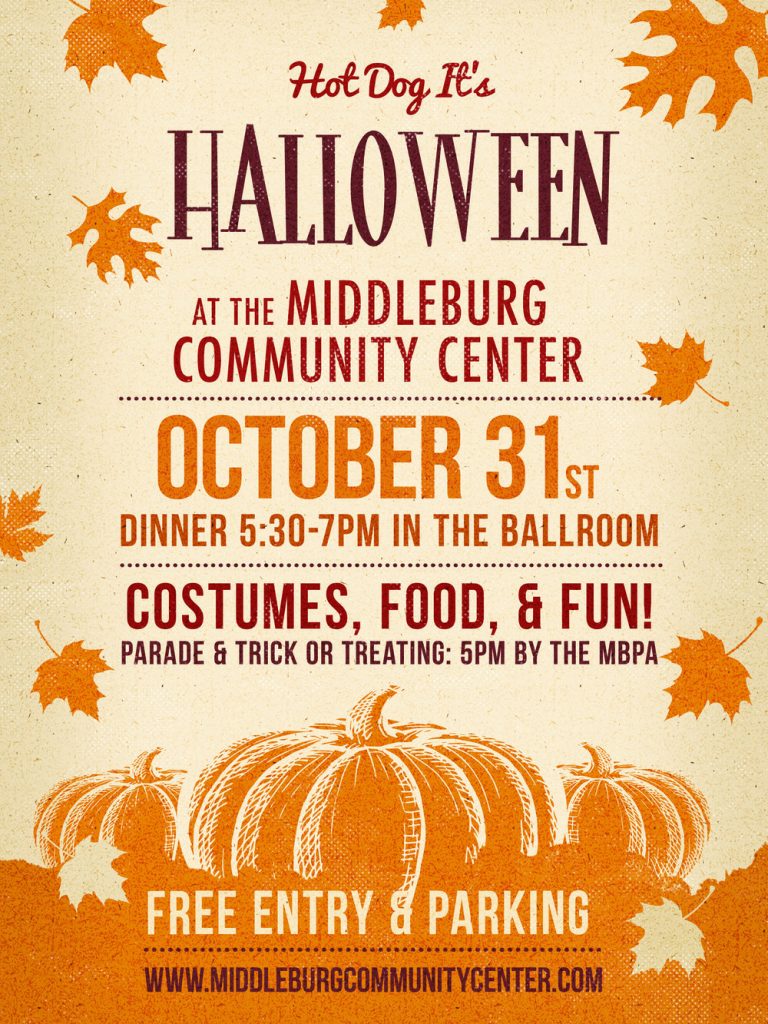 Come in your best costume for the annual "Hot Dog! It's Halloween1" celebration at the Middleburg Community Center! A parade through town to trick-or-treat at local businesses and showcase everyone's costumes will begin at the steps of the MCC at 5 p.m. Hot dog dinner will be provided at 5:30 p.m., as well as goodie bags for the kiddos. Entry is free! Bring your friends and get ready to have a spooktacular time!
Also this month: