Things to Do in Middleburg, Virginia, in October
— There's nothing quite like fall in Middleburg. The changing of the leaves adds dramatic colors to our scenic countryside, making it the perfect time to spend some time enjoying the region's natural beauty, whether that means taking a trail ride, signing up for a 5K, relaxing at a local winery or even just driving around. October is also home to some of Middleburg's most popular annual events, including the Mosby Heritage Area Association's Civil War conference, Middleburg Film Festival and "Hot Dog! It's Halloween!" at the Middleburg Community Center. Here's our look at what fun fall activities are taking place in October!
Please join us Sept. 20-Oct. 26 at the new MFHA headquarters in Middleburg, Virginia, for the 39th American Academy of Equine Art Annual Open Juried Exhibition. This show features original 2- and 3-dimensional work from the finest equine artists in North America. Get more details at aaea.net.
The Byrne Gallery in Middleburg is proud to present "Blue Ridge Harmony," a new exhibit for the month of October that celebrates Gerald Hennesy's latest oil on canvas landscapes of verdant pastures, woodland views and the beauty of the Virginia countryside. This exciting one-man exhibition will showcase local scenes of both Loudoun and Fauquier counties and feature Goose Creek, the foothills of the Blue Ridge Mountains, Sky Meadow and the Potomac and Shenandoah Rivers. There will a special reception for the artist on Saturday, Oct. 5, from 4-7 p.m. and all are invited to attend.
Join the Mosby Heritage Area Association for their 22nd annual conference on the Art of Command in the Civil War. This year's conference covers Confederate General Jubal Early's 1864 campaign into Maryland, including the battles of Monocacy, Fort Stevens and Cool Spring.
Tickets can be purchased online or by calling 540-687-6681.
In 1936, on the heels of painting an official presidential portrait of Franklin Delano Roosevelt, Ellen Emmet Rand held a solo exhibition. Though she had been a professional portrait artist for over three decades, this show was a departure from the paintings of captains of industry, socialites, artists and children for which she had become known. The exhibit "Sporting Portraits" was held at The Sporting Gallery & Bookshop in New York City, and subjects included well-known sporting figures such as Fletcher Harper, Master of the Orange County Hunt; Dr. Howard Collins, Master of Millbrook Hunt; and Charlotte Noland, founder of the prestigious Foxcroft School and Joint-Master of Middleburg Hunt.
The exhibition "Leading the Field: Ellen Emmet Rand" and accompanying catalog gather together many of the same paintings from Rand's 1936 show, as well as others, to bring to life the stories, personalities, and relationships behind these works. Rand lived a remarkable life as one of the first successful, professional female artists in the United States. She was a lifelong equestrian, active in American foxhunting circles, and proved to be significant within the context of sporting history and culture during the first half of the 20th century.
Join Ayrshire Farm for family-friendly fun on the farm! They will be showcasing heritage breed animals including turkeys, cattle, pigs, rabbits, chickens, and rare breed horses, and your family can enjoy tractor tours, carriage rides, country crafts, kids' activities, and more!
Bring a non-perishable food donation and get entered to win a free heritage breed turkey for Thanksgiving!
The Gentle Harvest Food Truck will be onsite with a selection of organic burgers, hot dogs, sausages and more! Walsh Family Wine, Dirt Farm Brewing and Winchester Ciderworks will be providing beverages for the 21+ crowd.
The second annual 5k Trail Run and Family Fun Run at Camp Highroad, hosted by Middleburg Montessori School, features a beautiful 5k wooded trail course at Camp Highroad in rural Middleburg or a shorter one-mile course in their Family Fun Run.
The course and event are dog friendly and they will have face painting, games and crafts for children, so bring the whole family! All checkouts with 4+ registrations will be discounted by 15%.
There's fun for adults, too: delicious coffee, a food truck serving complimentary waffle breakfast to all registered runners, and vouchers for free tastings at local Slater Run Vineyard to enjoy after the race.
Register at potomac.enmotive.com.
Join us for an exciting discussion on Mosby's Rangers! You will visit the graves of the Rangers who fought and died in Middleburg, Virginia.
The daring actions of Mosby's Rangers made them famous during the Civil War. Their dashing escapades continue to capture and excite the imagination of people today. Middleburg was situated in the center of "Mosby's Confederacy" and has its own unique history associated with the Rangers. As part of his presentation, historian Eric Buckland will share some of those stories, and more, about the highly effective, and dangerous, group of men formally called the 43rd Battalion Virginia Cavalry, but who prided themselves on being known as "Mosby's Rangers." After his presentation, Eric will lead a walking tour through Sharon Cemetery to visit the graves of some noteworthy Rangers. This event is a fundraiser for the Middleburg Museum. Any further donations are welcome and will enhance the efforts to preserve the amazing history in our area.
Get your tickets via eventbrite.com.
Join NSLM for a roundtable discussion as scholars and museum professionals examine the content of the traveling exhibition "Brief History of Black Horsemen in Racing," on loan from James Madison's Montpelier. Speakers include Pellom McDaniels III, curator of African-American collections in the Stuart A. Rose Manuscript, Archives, and Rare Book Library at Emory University; Leon Nichols, founder of Project to Preserve African American Turf History; and Elizabeth Chew, vice president of museum programs at Montpelier.
Light refreshments and drinks provided.
Admission: $10. Free for NSLM members.
RSVP at info@nationalsporting.org or 540-687-6542 x 4.
Come on out to the MCC front steps for a night of fun with live music by the Fountains, light bites and beverages provided. Bring your friends and family for a community favorite! This event is free and open to the public.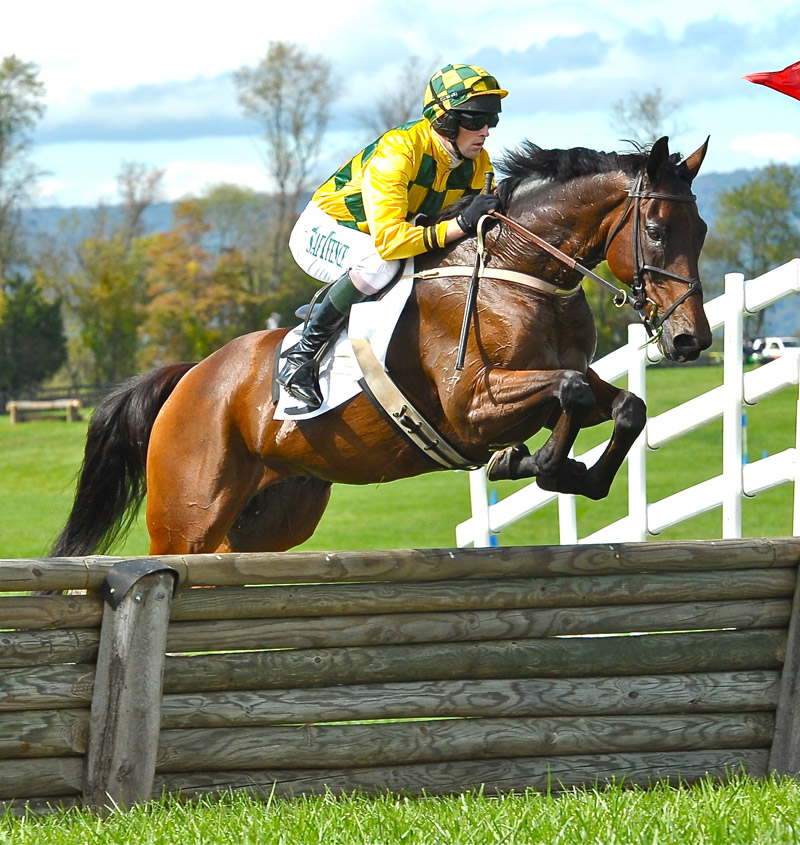 Experience the annual fall tradition in the lovely Middleburg hunt country at The Virginia Fall Races, where your only interruption to a relaxing day will be the cheer of 10,000 excited fans and the storming of thundering hooves! Come sense the history while watching steeplechase action at the oldest continuous race course in the state of Virginia.
This year's 65th running promises to be one of the leading meets on the 2019 Fall Steeplechase Circuit. The day starts at 9 a.m. with the finals of the Theodora A. Randolph Field Hunter Championship. The flag drops for the first race of the afternoon at 1 p.m. with an afternoon of first-class timber and hurdle racing.
Highlighting this year's meet is the National Sporting Library and Museum Cup with its purse of $40,000, which brings the best seasoned timber horses to run over the famous Glenwood course against the backdrop of the Blue Ridge Mountains.
Olympic champion Will Simpson comes to Rutledge Farm in Middleburg Oct. 12 to teach a high-performance clinic.
Will is renowned as one of the kindest riders in modern show jumping. As he is based in California, an East Coast clinic opportunity is extremely exclusive.
Rutledge Farm is offering this rare opportunity to train with a 2008 Olympic Gold Medalist for Team Jumping. Be sure to secure your space today before the clinic fills!
Click here to register.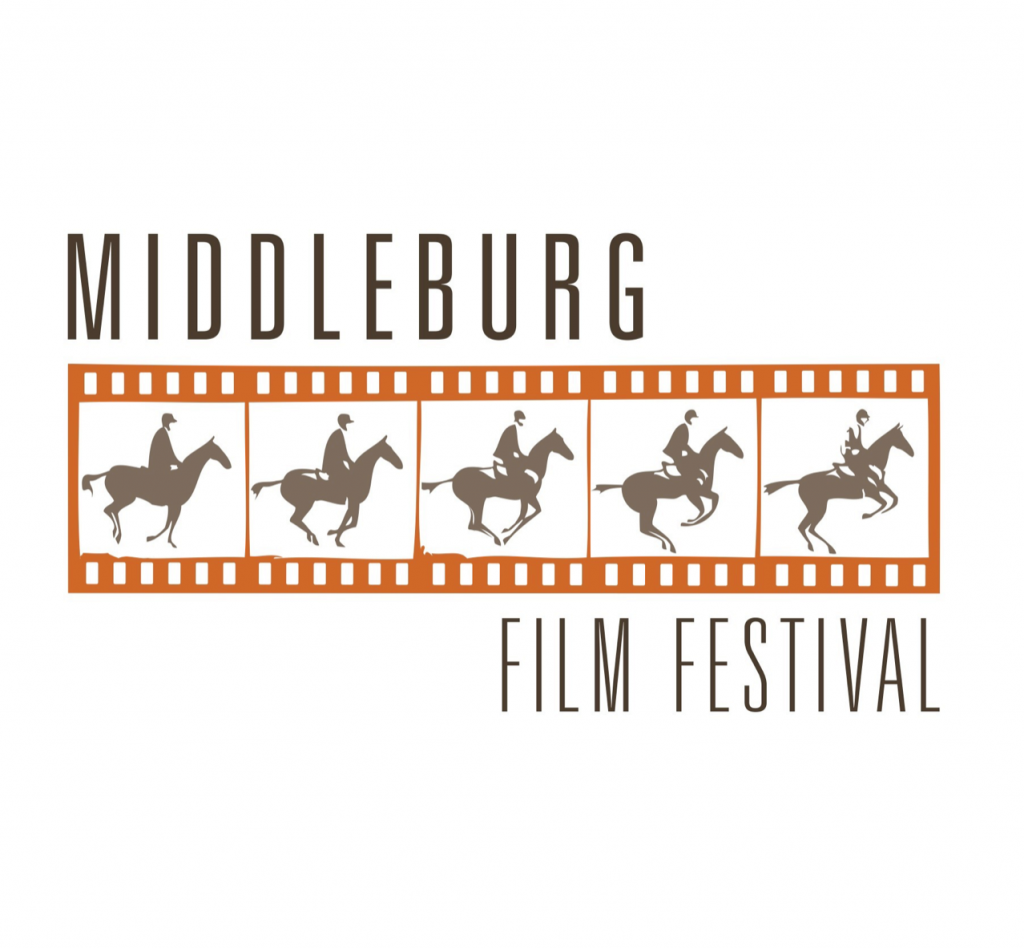 A carefully curated selection of films screen in intimate theatre venues, followed by fascinating Q and A's with world-renowned filmmakers, actors, and other special guests. Films include Academy Award contenders, first-class foreign language films, independent gems and riveting documentaries. Other highlights include a concert honoring a renowned film composer or songwriter, "Wine & Conversation" at local wineries, "Fireside Chats" with filmmakers and actors, farm-to-table dinners, and parties. The festival draws filmgoers from all over the world and is now recognized as one of the "stops on the road to the Oscars."
Purchase tickets at middleburgfilm.org.
Join Rutledge Farm in welcoming Olympic Bronze Medalist Allison Brock for a two-day dressage clinic!
Ali Brock is a USDF Gold & Silver Medalist based in Keswick, VA & Wellington, FL. Orginially from Hawaii, Brock represented was a member of the Bronze Medal US Dressage Team at the 2016 Rio Olympics.
This clinic will offer 45-minute private lessons from Training level through Grand Prix. Kindly indicate your level of choice at the time of registration.
Cost is $600 per rider for the 2-day clinic. Auditors are welcome for $35/day or $50 for the duration.
Clinic will consist of 8 private lessons each day.
Click here to register.
Middleburg's Emmanuel Episcopal Church presents the latest in their "At The Parish House" performance series. Halloween Songs and Stories is the perfect warm-up for Halloween.
The 1000 Miglia Warm Up USA 2019 will take place from Oct. 23-26 in partnership with the Italian Embassy in Washington, D.C., Alfa Romeo, Chopard, Alitalia and the Summit Point Motorsports Park. The overall winner will be awarded the inaugural Coppa USA (USA Cup).
The USA championship race will cover over 500 miles and will start Thursday, Oct. 24, in Middleburg, Virginia and end on Saturday, Oct. 26, in Washington, D.C. The routes for Thursday and Friday will start and end in Middleburg. On Saturday, the race will start in Middleburg, pass though Point of Rocks, Maryland with a stop at Congressional Country Club, before passing near the U.S. Capitol, and ending, on Italian soil, at Villa Firenze.
Prepare for a fun-filled haunted trail and festival, perfect for all ages. The trail is just over a half-mile and features 10 different family-friendly Halloween scenes with charismatic actors. Salamander's festival provides holiday favorites including face painting, outdoor viewing of Scooby Doo's "The Headless Horseman of Halloween" movie, a jump castle, costume contests, and much more. Seasonal treats also will be available for purchase including s'mores, apple cider, hot chocolate, and delicious desserts, as well as a selection of food trucks.
Doors open at 6:30 p.m. A haunted trail sneak peek tour starts at 6:40 p.m. for younger children to see the scenes without actors present. The trail opens at 7 p.m. and doors close at 9 p.m.

You can purchase tickets in advance on eventbrite.com for $14 per person or pay $20 on the day-of. Children under 3 are free.
Hear classic pop hits from the '60s, '70s, '80s and more! Featuring talented D.C. area performers singing Barbara, Whitney, Olivia, Bette, Kenny, Dolly, and many more. Music direction by Martin Gallegos, an award-winning D.C. area concert pianist and teacher.
Special Guest Star: The Manassas Chorale Ensemble under the leadership of acclaimed artistic director Rebecca Verner and noted accompanist Kristina Schenck. The chorale's extensive performing credits include both Lincoln Center and Carnegie Hall.
Hosted by Will Thomas, TTR Sotheby's International Realty super agent and award-winning former Fox 5 DC anchor and reporter.
This event benefits the Middleburg Humane Foundation, which operates a nonprofit, 4.5-acre farm shelter in Marshall, Virginia. Its goal to provide a haven for abused, neglected and "at risk" animals, both large and small.
Click here to purchase tickets.
This 1-day clinic will offer 75-minute training sessions; limited to 4-6 riders.
Sessions will begin with 15-20 min of flatwork focused on adjustabiity for over-fences work. Riders will move from there to over-fences work in the arena with heights and questions appropriate to all levels; eventually incorporating related jumping lines. The sessions will culminate with some competition-style questions and XC lines, though these exercises will be done predominately in an arena setting. Phillip wants riders & horses to walk away from the clinic feeling confident & understanding how to put the work to good use in the future.
Cost is $210/rider, $20/auditor. Click here to register.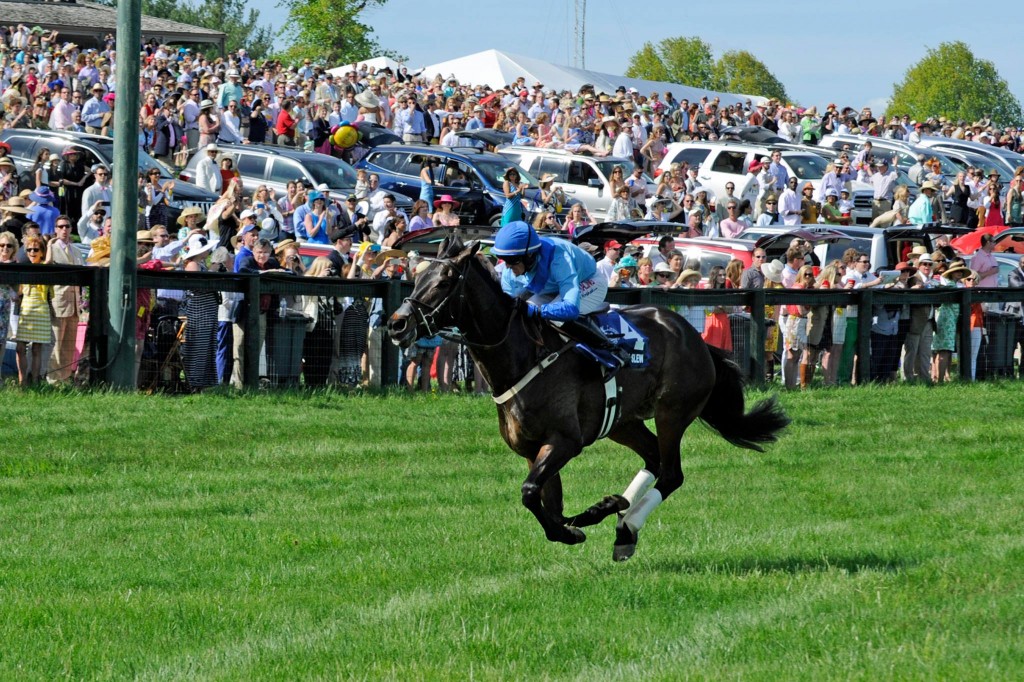 Race day activities include terrier races, shopping, hat contests, tailgate contests, and some of the best steeplechase racing you'll find anywhere. Visit vagoldcup.com for more info and to purchase tickets.
Come in your best costume for the annual MCC "Hot Dog, It's Halloween!"
A parade through town to trick or treat at local businesses and show case everyone's costumes will begin at the steps of the MCC at 5 p.m.
Hot dog dinner will be provided at 5:30 p.m., as well as goodie bags for the kiddos.
Entry is free! Bring your friends and get ready to have a spooktacular time!