Middleburg's Weekend Guide: Oct. 14-16, 2016
—We hope that most of you are enjoying this beautiful fall weather we've been having here lately. Middleburg has lots going on this weekend to keep you and your friends and family entertained from the Aldie Harvest Festival to the Fall Fox Faire to the Loudoun County Farm Tour and more. Here are just a few highlights of what this weekend has to offer:
Scores of parents from across the country will be in Middleburg to enjoy a weekend of classes, performances, athletic events and the one-and-only Parents' Association Auction.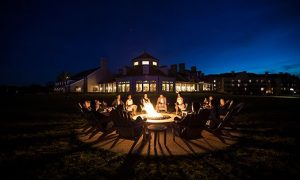 Join Middleburg Ghost Tours at Salamander's fire pit on the Grand Lawn each Friday in October as they tell stories of some of our more active and gruesome hauntings in the area. Discover the town of Middleburg through tales featuring the unique architecture, surrounding cemeteries and interesting lore about the lives of the people who once lived here.
Indulge in an evening of a select collection of single malt whiskey paired with a decadent five-course meal as the brand ambassador of Glenmorangie and Ardbeg Whiskies guides you through their award-winning labels. For reservations, please call 540-326-4070. $150 per person.
Join us in a fun fall day as we celebrate Middleburg! We will have vendors, a moon bounce and food to purchase. This a great opportunity for you to meet businesses and non-profits that service Middleburg, but you may not see all the time. Call 540-687-6375 or email jennifer.sweigart@loudoun.gov for more information.
Come out and enjoy the animals, people and products of Loudoun County's agricultural lands. You can find a map of participating venues here. Sites in and near Middleburg include Aldie Mill, Alpacas of Middleburg, Ayrshire Farm, Cana Vineyards and Winery, Day Spring Farm and Wagenburg Farm.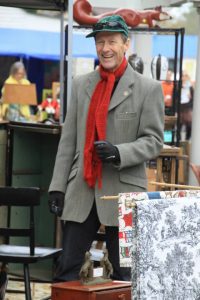 Don't miss the Aldie Harvest Festival and duck race! The event will include vendors featuring antiques, crafts, jewelry and collectibles, as well as kids' games, a moon bounce, historic and civic organizations, and music by Andy Hawk and the Train Wreck Endings. And the Aldie Mill will be open for milling! Please visit the Aldie Heritage Association's website for more details on the event.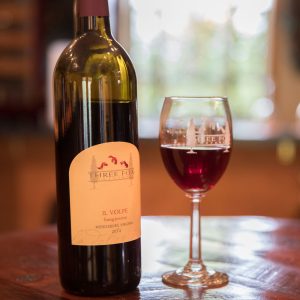 Come to Three Fox and enjoy a hayride, marshmallow roasting and lots of fall fun! Relax and enjoy live music by the Exaggerations. Mike Pivarnik of Tulip Hill Woodworks will be here with his one-of-a-kind, hand-turned bowls and platters from domestic and imported hardwoods and Pam will be selling beautiful Stella & Dot jewelry from 1-5 p.m. Top Flight BBQ will have a nice selection to appease your appetite.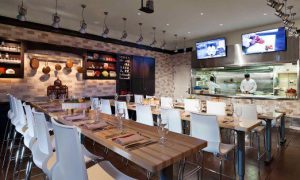 Say ciao to store-bought noodles once you learn how to make your own. In this class, you will master the art of making homemade pasta with hand rolling techniques, tips on drying and how to cook to perfection. For reservations, please call 540-326-4070. $65 per person. 24 person maximum.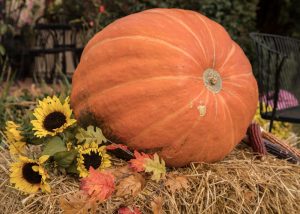 Decorate with stickers, paint or carve a toothless grin on your own pumpkin. For reservations, please call 540-326-4060. $25 per pumpkin.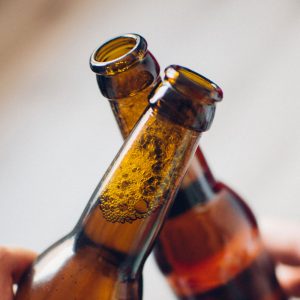 Join the Middleburg Lions Club for German beer, food, live music, games and entertainment. Tickets are $40 at the door. Proceeds benefit the needy of Middleburg and surrounding areas.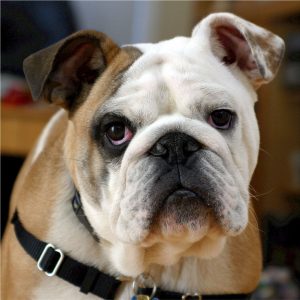 Benefitting only local women, Loudoun's own Cherry Blossom Breast Cancer Foundation once again expects hundreds of participants from Leesburg, Middleburg and the surrounding area. They welcome women, men, children and their pooches to walk, run or prance to raise money for the local fight against breast cancer. Register online at cherryblossombreastcancerfoundation.org. In-person registration opens at 11:30 a.m. on race day.
Upcoming next week
Give your dog a bone—literally. Visit, enjoy drinks, snacks and, of course, dog treats! Drink specials and Gold Cup Wine Bar menu items specifically for Yappy Hour participants. Event will take place on the Grand Lawn from and 10% of the profits made during the Yappy Hour event will be donated to the Middleburg Humane Foundation. Yappy Hour will take place every Tuesday until Oct. 25.
This session — hosted by Treavor Lord, head of school — will provide parents an overview of Hill's educational philosophy and program. To RSVP or to learn more, please contact Kelly Johnson at 540-687-5897 or kjohnson@thehillschool.org.
Each week, NSLM's librarian or museum curators will give attendees a personalized peek at traveling exhibitions, new acquisitions and permanent collections pieces. No two tours will be alike. Reservations are not required and admission is free. Bring your friends! Gallery talks are every Wednesday at 2 p.m. This week's tour is about the permanent collection.
Mark your calendar
Bringing the best in independent films right to town, the Middleburg Film Festival offers four days of fantastic films in a spectacular setting. Join us and see what the fuss is all about! Advance tickets are now available for purchase.
Bring out your inner ghost or goblin for our Halloween Moonlight Zip Tours. Celebrate the night with your friends and family by sporting your favorite costume, soaring through the trees and channeling your inner ghost as you float from platform to platform in the dark. $130 per person. For reservations, please call 540-692-9471.
This fun and festive event will feature works of art from a number of local artists and live traditional folk music by The Butchers from noon until 3 p.m. Featured artists include Lyn Dimoff, Dottie Blair, Susann Lane, V Lynn Moore, Ray Hart, Brenda Griffin and Courtney Kincaid. Email info@middleburgarts.org for more info.
Make plans to attend the 79th running of the International Gold Cup Races at Great Meadows in The Plains. Enjoy an afternoon of tailgating, socializing, terrier race exhibitions, fancy hats and pari-mutuel horse racing. There are five steeplechase and four flat races, highlighted by the $75,000 Gold Cup race itself. The undercard includes the $50,000 David L. "Zeke" Ferguson Memorial Hurdle Stakes. Buy tickets or get more information at www.vagoldcup.com or call (540) 347-2612.
Men who want to look fashionable this fall, mark your calendars. Oxxford Clothes of Chicago will be having a trunk show at Highcliffe Clothiers featuring their quality custom clothing.
Also, visit our event calendar for more happenings around town!