Middleburg's Weekend Guide: Nov. 18-20, 2016
— Thank goodness it's Friday! If you've had a busy week, we've got some wonderful events coming up this weekend to help you relax, enjoy the country life and even help to support some great local charities. Here are our top picks for what to do around town: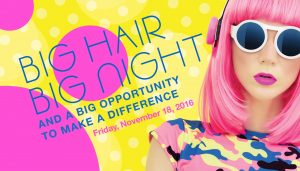 In celebration of Windy Hill Foundation's 35th Anniversary, don't miss the "Epic '80s Gala!" Dance all night long to the amazing '80s cover band "Rubix Kube." The money raised from the Gala goes directly to Windy Hill's Family Development Committee to help pay for their family services programs. These programs allow them to provide a wide range of family services that address the other half of the foundation's mission: to encourage self-improvement and self-sufficiency among tenant residents. Cocktails: 6 p.m. Dinner: 7 p.m.
Meet Eric Buckland, author of five books about the men who rode with Mosby's Rangers during the Civil War. Visit mosbymen.com for more information about his books.
Don't forget your coordinated outfits to take a family holiday photo to share with your family and friends with professional photographer Coleen Hauth. Get a 20-minute session that includes 3 digital photos and one fine art 8×10 photo mailed within days. Reservations are required; please call 540-326-4020 to book your time slot. Cost: $175.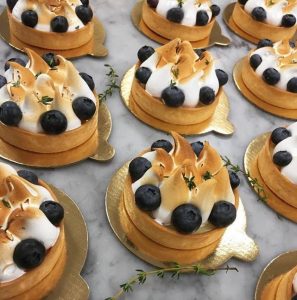 Learn how to make a holiday pie and tart using local fruits. These will sure be the talk of any holiday dinner.
For reservations, please call 540-326-4070. $79 per person. Twelve person maximum.
Use natural elements to decorate a personalized wreath, which can be showcased on your front door or a warm spot in your home. $30 each.
Salamander Resort will be the venue for an elegant evening of dining and dancing to support Phillips' Building Futures and Family Partners programs. Join equestrian, art and wine enthusiasts as we gather together to uplift the lives of the children we serve. Loudoun Arts Council will host a juried art sale and local authors will offer their books for sale.
Stock up for your holiday parties! You will receive a 10% discount on a 2-pack or a 15% discount on a 3-pack of their Thibaut–Janisson Sparkling Chardonnay. Their mulled wine will also be available for purchase.
More than 20 artists and sculptors represented. The show is open to the public during stable hours. For more info, please contact Nancy Bedford at 540-364-7620 or 540-454-1257.
Learn strategies to stay healthy and keep from gaining extra pounds this holiday season. Josh Henkin, Ph.D., will introduce you to healthy holiday eating habits and a customized workout that can be done in any location without equipment. For reservations, please call 540-326-4060. $149 per person.
Head for the Thirsty Fox Lounge with Carol Erickson of PaintNite and paint a pair of wine glasses. Click here to register.
Upcoming next week
Join us on the Grand Lawn for this family-friendly competition to see who has the best technique!
All are welcome to attend this ecumenical service, led by the clergy of several Middleburg-area churches. This year's speaker will be Rev. Travis Moger, pastor of Middleburg Baptist Church, who recently returned from a yearlong military deployment in Africa with the Navy Reserve. For more information, please contact Middleburg Baptist Church (540-687-5222; middleburgbaptistchurch@verizon.net).
Featuring the Trinity Bell-Ringers, Mt. Pisgah Choir and more local talent. Everyone is welcome! The offering benefits the churches of the Upperville Outreach Program, providing food during this holiday season and throughout the year to those families who need help in our community.
Whether you run, walk or jog, it'll be fun! Their three-mile course travels throughout the entire resort with complimentary water along the way, and hot chocolate and coffee for those cheering on the racers. Stay after for a raffle drawing for prizes at the conclusion of the race! Registration begins at 8 a.m.

Enjoy food and drinks at the tavern for Thanksgiving weekend! Call 540-687-6301 to make your reservation today!
Please visit redfox.com/thanksgiving/ for details and their holiday weekend schedule.
Enjoy a Thanksgiving buffet of holiday favorites with carving stations, a diverse offering of chilled seafood, an extravagant display of sweet treats, a build-your-own mimosa bar and much more. For reservations, please call 540-326-4070. Cost: $79 per adult, $39 per child.
Treat the family to an elegant Thanksgiving dinner with a fine-dining twist. The four-course meal is served for sharing with multiple choices including chestnut soup with Asian pear, herb roasted turkey breast, baked stuffed lobster, pumpkin and sage ravioli, and of course a variety of indulgent pies. Children's Thanksgiving menu also available. Specific seating times available; last seating at 6:30 p.m. For reservations, please call 540-326-4070. $65 per adult ($35 wine pairing), $25 per child.
Burn off those Turkey Day calories hunting through the vineyard for hidden coupons for complimentary wine tastings and wine and merchandise discounts! Special coupons will be hidden for children. Illustrator Carole Pivarnik will join Posh and Susan Rogers between 2-4 p.m. on Friday for the book signing of Posh Celebrations, an entertaining party guide with advice on how to plan sophisticated, whimsical, themed parties for your friends to celebrate your pet. Their mulled wine will be available for purchase.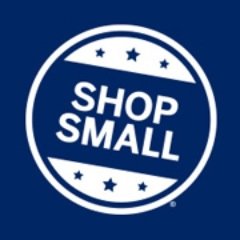 The Middleburg Business and Professional Association is once again serving as a Neighborhood Champion for Small Business Saturday. Small Business Saturday is a day dedicated to supporting small businesses across the country. Founded by American Express in 2010, this day is celebrated each year on the Saturday after Thanksgiving. Learn more at shopsmall.com/about. Find participating Middleburg businesses here.
Mark your calendar
Join Horse Yoga Girl, Angela Nunez, as she guides you through a Hatha yoga practice designed specifically to enable riders to improve their horsemanship and riding skills through cultivating more strength, balance, flexibility and a higher self-awareness. Class is open to yoga enthusiasts of all levels, including beginners. Class is also open to non-riders. Advanced registration required. Call 540-687-6375 to sign up.
Salamander Founder and CEO Sheila C. Johnson and General Manager Reggie Cooper invite you to a festive celebration with live carolers, delicious treats and pictures with Santa Claus as they light up the resort's Christmas tree. Check Salamander's website for more information on holiday events at the resort.
Open houses are a wonderful way to experience life at Foxcroft. You will have the opportunity to tour campus, see classes in action, speak with students and faculty, and complete your interview. To register or for more info, please visit foxcroft.org or call 540-687-5555.
On Friday evening, join us at the foot of our town Christmas tree in the Pink Box Garden for a heartfelt evening program that includes the invocation, caroling, hot chocolate and cider, and, of course, the illumination of the tree!
Join A Place to Be for an inspiring night of courage, music and joy.
Join us for a Christmas experience like no other! The day includes Breakfast with Santa, a craft fair at the Midldeburg Community Center (9 a.m.-5 p.m.), the Middleburg Hunt and Hounds Review at 11 a.m., hayrides from 11:30 a.m.-1:50 p.m., soup and ham biscuit lunch at Middleburg United Methodist Church from 11:30 a.m.-2 p.m., the Christmas parade at 2 p.m. and "Spirits of Middleburg" (progressive food, wine tastings, ciders and distilled spirits) from 3-6 p.m. For more information and to purchase your parking tickets, please visit christmasinmiddleburg.org.
This event is the Middleburg Community Charter School's Parent-Teacher Organization's biggest fundraiser of the year, allowing you, your family, and friends an opportunity for a great time while helping our community school achieve its goals to provide an innovative and creative learning environment for our students. From 8-10:30 a.m., the event includes pictures with Santa, free cookie decorating, pickup for pre-ordered bagged lunches, a raffle, silent auction and a buffet-style breakfast in the cafeteria with eggs, sausage, fresh fruit, juice, coffee and more. There is also reserved seating in the fireside lounge from 7:45-10:25 a.m., with a deluxe breakfast in a more intimate setting that allows you to skip the buffet lines. Cost: adults — $10 for breakfast, $18 for fireside lounge and $10 for lunch; children under 12 — $5 for breakfast, $9 for fireside lounge and $7 for lunch. To purchase tickets and select your entry time for the breakfast or fireside lounge and to pre-order a bagged lunch, please visit mccspto.my-pto.org.
The Pageant is a tradition that was started by Foxcroft founder Charlotte Haxall Noland soon after the school was established in 1914. Each year, Foxcroft's new students and Chorale present the nativity story as a gift to the community using Noland's script, which includes several characters you won't find in the Bible along with some animals you will. Live donkeys, goats, bunnies and birds have all made appearances in recent years. Admission is free.
Also, visit our event calendar for more happenings around town!