Middleburg's Weekend Guide: Nov. 11-13, 2016
— Happy Veterans Day! Today, we want to thank all of our veterans and their families for their service, commitment and sacrifices. To help you have a great weekend, here are our top picks for things to do around town: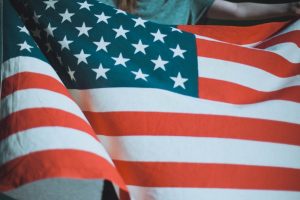 Show your military ID, VFW or similar cards and get discounts in appreciation for what you do or have done for our freedom! The band Movin' On will be performing from 1:30-4:30 p.m. on Saturday and LuLaRoe Clothing Pop-Up Boutique will be at Three Fox from noon-5 p.m.
Enjoy music by Alan Gant while sipping your favorite Greenhill wines!
Wildlife Veterinary Care is planning to release a young eagle that was rescued near Goose Creek.
Enjoy music by Alan Gant while sipping your favorite Greenhill wines!
Enjoy paintings, prints and sculptures by Jack Boul, Jo Weiss and Lee Newman.
Head to the Byrne Gallery for a festive celebration of their 21st anniversary. The Byrne Gallery will be presenting "Yuri Gorbachev Museum Tour 2016-2021," an exhibit that will continue through Dec. 31. Please call to say you will attend: 540-687-6986.
Upcoming next week
Each week, NSLM's librarian or museum curators will give attendees a personalized peek at traveling exhibitions, new acquisitions and permanent collections pieces. No two tours will be alike. Reservations are not required and admission is free. Bring your friends! Gallery talks are every Wednesday at 2 p.m. This week's tour is about changing exhibitions.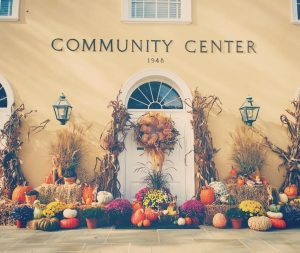 Join us for MCC's 10th annual Thanksgiving dinner! $20 per family or $5 per person. Call 540-687-6375 to RSVP. RSVP by Nov. 14.
Local author Ellen Crosby will discuss The Champagne Conspiracy, the latest title in her wine mystery series. Book sale and signing to follow. For adults.
In celebration of Windy Hill Foundation's 35th Anniversary, don't miss the "Epic '80s Gala!" Dance all night long to the amazing '80s cover band "Rubix Kube." The money raised from the Gala goes directly to Windy Hill's Family Development Committee to help pay for their family services programs. These programs allow them to provide a wide range of family services that address the other half of the foundation's mission: to encourage self-improvement and self-sufficiency among tenant residents. Cocktails: 6 p.m. Dinner: 7 p.m.
Mark your calendar
Salamander Resort will be the venue for an elegant evening of dining and dancing to support Phillips' Building Futures and Family Partners programs. Join equestrian, art and wine enthusiasts as we gather together to uplift the lives of the children we serve. Loudoun Arts Council will host a juried art sale and local authors will offer their books for sale.
More than 20 artists and sculptors represented. The show is open to the public during stable hours. For more info, please contact Nancy Bedford at 540-364-7620 or 540-454-1257.
Also, visit our event calendar for more happenings around town!