— Middleburg is launching a new "Friday After Five" event starting April 24 that will feature live music throughout town, tent spaces for vendors, and longer shopping hours.
The event will piggyback on the National Sporting Library & Museum's successful "Open Late" concert series, which has drawn 3,000 people to Middleburg since 2017, including local residents and visitors from as far away as Alexandria and Winchester. Businesses have said they want a better stake in capturing some of these visitors, and "Open Late" will still serve as an anchor for the new event from May-August.
"I know that we and the town have thought if we can capitalize on that audience and even add more calendar dates to that year, we could see a potential investment not only from visitors, but also locals who are here to enjoy those concerts, who are here to enjoy that atmosphere," Anne Marie Paquette told attendees at the Middleburg Business and Professional Association's Biz Buzz networking event, held March 10 at Salamander Resort & Spa.
The new event will be held on the last Friday of each month through October. Businesses that would like to have a tasting or activity at their site should contact Jamie Gaucher, business and economic development director for the Town of Middleburg.
What's new in Middleburg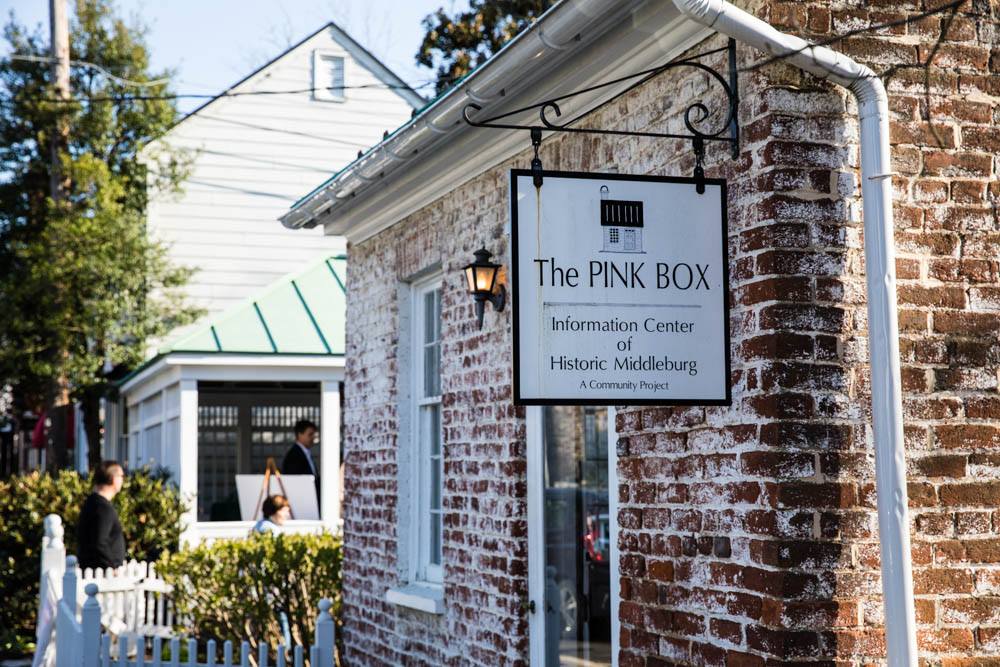 The Middleburg Business and Professional Association, which now has 106 members, is also stepping up its efforts to promote Middleburg, including a newly redesigned website and changes to its social media outreach, including the use of videos produced by Forthright Films.
Also new to Middleburg this year will be "Saturdays in the Park," an event sponsored by the Middleburg Museum held on the second Saturday of each month from May-August in The Pink Box garden that will include live history demonstrations, live music, local craft vendors and more. "This is a fundraiser for the museum, but it's more about the community, it's more about the businesses here, it's more about us," said Suzanne Obetz, executive director of the Middleburg Museum.
Also new to town: Matt Fox of Fox Automotive has hired a new employee, so he will be providing Virginia state inspections as well.
Business news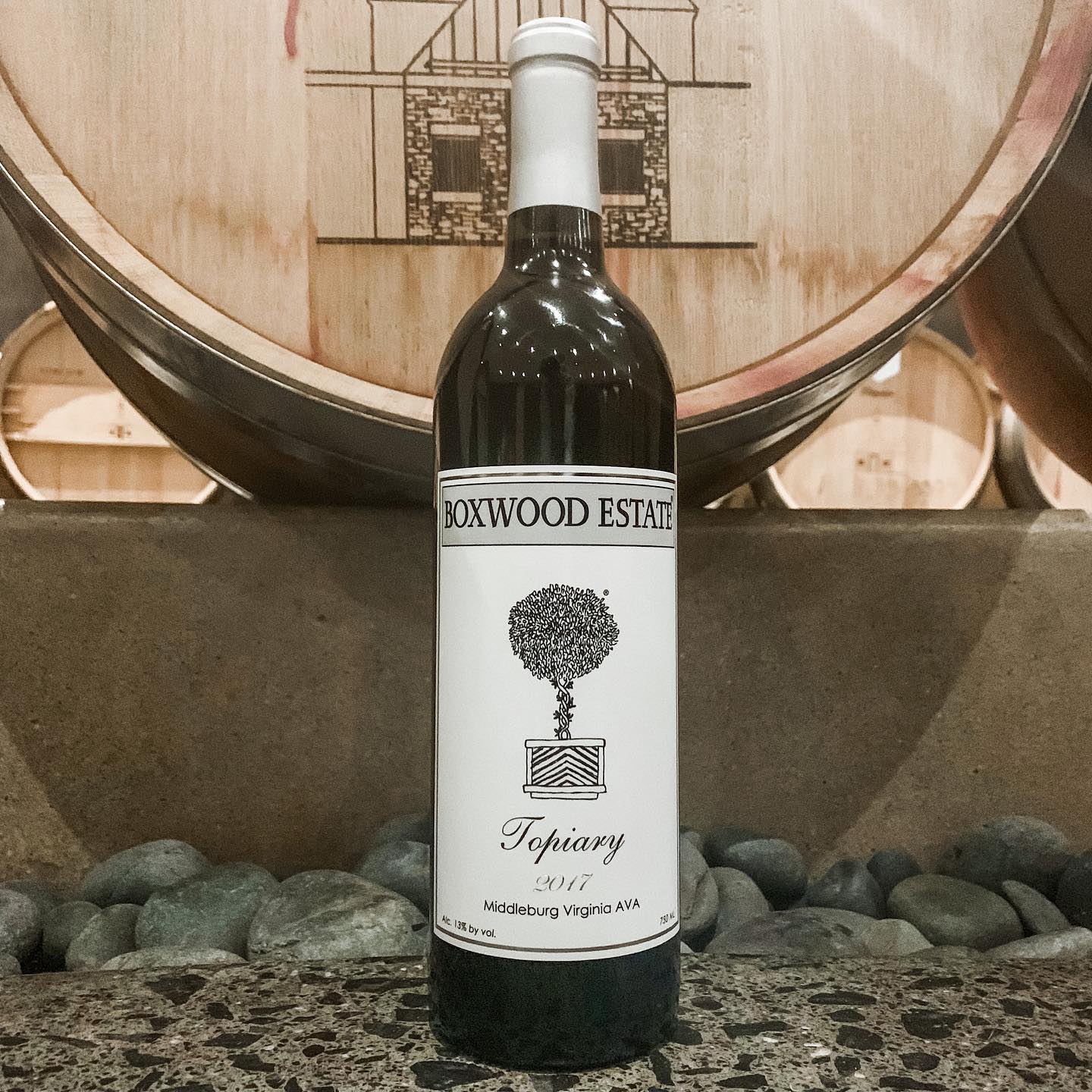 In business news, several Middleburg wineries won medals at the Virginia Governors Cup, including Greenhill Vineyards (one gold and four silvers), Boxwood Estate Winery (two silvers), and Cana Vineyards & Winery of Middleburg (three silvers and one bronze). Additionally, Boxwood took home a double-gold and a silver medal at the 13th annual American Fine Wine Competition.
Middleburg was also featured in a four-page spread in Virginia Living magazine's April issue that highlighted the town as a destination. The article featured the Middleburg Spring Races, Goodstone Inn & Restaurant, The Red Fox Inn & Tavern, Chloe's, Cuppa Giddy Up, Greenhill Winery & Vineyards, Side Saddle Cafe, and Salamander Resort & Spa.
Middleburg has also seen two businesses close in recent weeks — Le Petit Marche and neighboring La Hacienda — but MBPA President Punkin Lee said several eateries have already lined up that want to move into the La Hacienda space.
The Middleburg Business and Professional Association's next Biz Buzz will be held at the Bank of Charles Town on April 14 from 5:30-7:30 p.m. We hope to see you there! You can RSVP via Facebook or by emailing info@visitmiddleburgva.com.
Upcoming events
Other upcoming events of note include:
"Love Loudoun: A Wedding Showcase" at West Belmont Place (March 15 | 1-5 p.m.): The Love Loudoun Wedding Showcase puts a spotlight on Loudoun County and on Loudoun County's extraordinary community of wedding professionals and venues. A new, day-long event at West Belmont Place at the National, the Love Loudoun Wedding Showcase brings together all that makes Loudoun County the "go to" destination for weddings that create lifelong memories. Purchase tickets at eventbrite.com.
"Russian Reflections" featuring the Illinois Arts Trio at Middleburg United Methodist Church (March 22 | 4 p.m.): Violinist Aaron Jacobs from the University of Illinois at Urbana-Champaign, Russian pianist Tatiana Shustova, and cellist Amy Catron from Millikin University will perform renowned mid-20th century works by Russian composers Prokofiev and Shostakovich, and by American contemporary composer and artist Jennifer Higdon. Tickets can be purchased at the door, at eventbrite.com or by mail to Middleburg Concert Foundation, PO Box 1967, Middleburg, VA 20118.
Museum Day at the National Sporting Library & Museum (April 4 | 10:30 a.m.-3:30 p.m.): In celebration of Museum Day 2020, NSLM is offering special tours with NSLM's George L. Ohrstrom, Jr. Head Curator Claudia Pfeiffer. Take an in-depth journey through "Phyllis Mills Wyeth: A Celebration" or a closer look at some of NSLM's favorite permanent collection pieces. Free admission for Museum Day 2020 participants. Find your tickets at smithsonianmag.com.
MHF's 25th Annual Gala at the Middleburg Community Center (April 11 | 6-11 p.m.): This year's gala has a Texas Tuxedo theme and promises to be a fun time. Dinner, dancing, and an exciting live auction. Get your tickets at networkforgood.com.
Middleburg Spring Races at Glenwood Park (April 18): The Middleburg Spring Races have become the quintessential event to welcome spring to Virginia, synonymous with the blooming of the daffodils and dogwoods. Surrounded by Virginia's famous hunt country, the tradition continues on Saturday, April 18, 2020. Join us as we "Race to Give."
"The Living Poets Society" at Emmanuel Episcopal Church (April 19 | 3 p.m.): Be inspired by local young poets reading their original works.
"Concert on the Steps" at the Middleburg Community Center (April 24 | 6-8 p.m.): Join us for an evening filled with fun, live music, and food.
Middleburg Spring Cleanup Day at the Northwest Federal Credit Union (April 25 | 8-10 a.m.): Mark your calendars for the 2020 Middleburg Spring Cleanup! Every spring, members of our wonderful community come together for two hours to spruce up the streets of historic Middleburg. This year, we will meet outside the Northwest Federal Credit Union offices at 101 W. Washington St. for complimentary coffee and bagels courtesy of NWFCU. Following a briefing and distribution of safety vests, volunteers will head out to pick up trash, cigarette butts and other unwanted debris plus spray weeds with the Go Green organic weedkiller concoction! See you there.
Arbor Day (April 25): Each Arbor Day since 2002, the town of Middleburg has celebrated its recognition as a Tree City USA — a designation awarded by the Arbor Day Foundation recognizing a community's commitment to maintaining a healthy forest. This year's celebration will honor Sally Bolton and Sam Coleman.
Middleburg Hunt Point-to-Point at Glenwood Park (April 26 | 1 p.m.): The Middleburg Hunt hopes that you will join us for a day in the country to enjoy the exciting sport of steeplechase racing at one of the most beautiful race courses in the nation. Glenwood Park is known for offering spectators a spectacular view of the racing action. This year's race card once again includes racing over the timber course, the hurdle course and on the flat.
Historic Garden Week in Middleburg (April 24): The Virginia Hunt Country, nestled in the rolling hills of the Piedmont just east of the Blue Ridge Mountains, is the location of this tour featuring private properties in Upperville, The Plains and Delaplane, all of which are being featured for the first time on Historic Garden Week.
Sipping for Sprout at Stone Tower Winery (June 14 | Noon-4 p.m.): A family-friendly wine-tasting event featuring Stone Tower wine, delicious food, live music and a robust silent auction. ALL proceeds benefit Sprout Therapeutic Riding and Education Center in Aldie, Virginia.