Equestrian Events Everybody Ought to Know About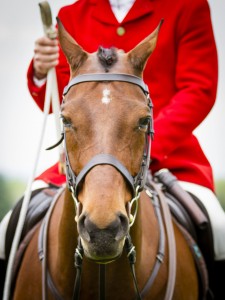 — Middleburg is known as the Nation's Hunt and Horse Capital for good reason. Despite the town's small size, we host an abundance of nationally renowned equestrian events each year, from the Middleburg Spring Races to the Virginia Fall Races. In between is an action-packed schedule that includes the nation's oldest horse show in the neighboring village of Upperville.
If you love horses, you will adore Middleburg!
Next up on the equestrian front is the Upperville Horse & Colt Show from June 6-12. As America's oldest horse show, this event is truly a fixture on any equestrian calendar. Held just outside the town of Upperville, Virginia, the show features the nation's top ranking hunters and jumpers competing alongside the local ponies, sidesaddle ladies and racing Jack Russell Terriers. Click here to get your tickets and find out more about the show.
If you're looking for great equestrian events this year, be sure to make plans to attend these upcoming events:
Loudoun Benefit Horse Show (June 15-19): Come for Upperville, stay for Loudoun. With 5 days of competition, the Loudoun Benefit Horse Show features United States Equestrian Federation AA Rated hunters alongside an expanded jumper schedule and is recognized as a World Champion Hunter Rider Event. You can find out more about the event and order tickets here.
Land Rover Great Meadow International (July 8-10): Great Meadow International will put you right in the action like no other event! There is no greater thrill than cheering on the Land Rover U.S. Eventing Team as they thunder across some of the most hallowed ground in racing. Experience the nail-biting thrill of show jumping as horse and rider teams tackle huge obstacles right at eye level. Watch the elegance and harmony of dressage the way it was intended, in a spectator filled arena where the focus is on the horse and rider. This year will be the final prep for the U.S. Olympic Team as they vie for a medal in Rio! Find out more about the event and order your tickets here.
Virginia Fall Races (Oct. 8): We realize fall may seem a long way away, but you should mark this date on your calendar now. This annual fall tradition in Hunt Country features exciting steeplechase action at the oldest continuous race course in the state of Virginia. Your only interruption to a relaxing day will be the cheer of 10,000 excited fans and the storming of thundering hooves! You can find more details about this event on the Virginia Fall Races website.
Next year, the race season will start all over again, with the Middleburg Spring Races in April. You can watch a short slideshow from this year's event below.
Other events to look for next year include:
Middleburg Hunt Point-to-Point Races
Virginia Gold Cup at Great Meadow in The Plains: This legendary steeplechasing classic is now run before a sellout crowd of more than 50,000 people. Race day activities include terrier races, shopping, hat contests, tailgate contests, and some of the best steeplechase racing you'll find anywhere.
Hunt Country Stable Tour