60+ Things to Do in Middleburg, Virginia, in May
— May is a busy month in Middleburg, and it's no wonder. With flowers blooming and the rebirth of spring, it's a great time to enjoy the countryside. This month, we've got everything from Cinco de Mayo celebrations to community fundraisers, free concerts, Mother's Day specials, Memorial Day fun and more! Here are our picks for the events you won't want to miss this month.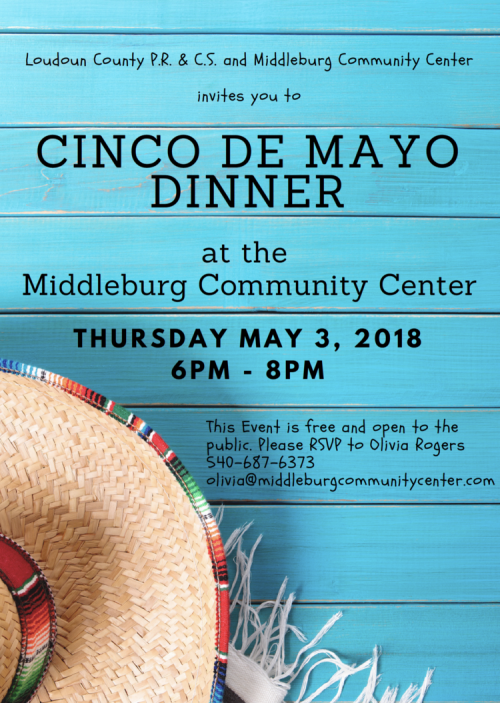 Celebrate Cinco de Mayo with all your Middleburg friends! Kids can take part in hitting the piñata. Please call 540-687-6373 to RSVP by April 29. This event is free and open to the public!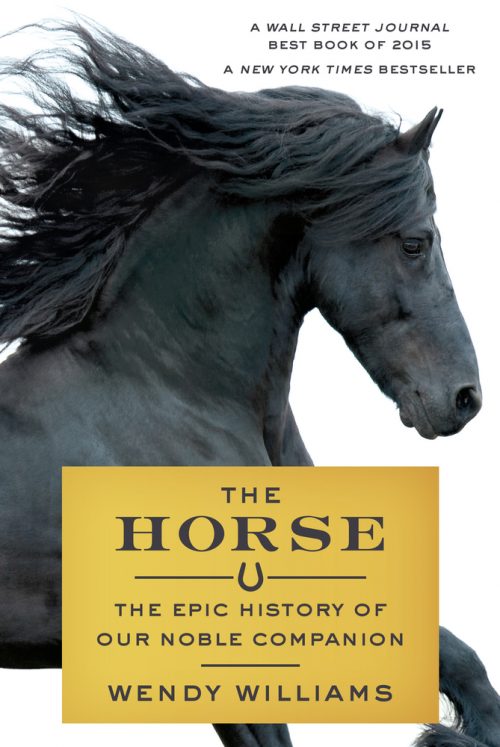 "The Horse: The Epic Story of our Noble Companions" is a revealing account of the animal who has been at our side through the ages, befriending us and traveling with us over the mountains and across the plains. Author Wendy Williams blended her own experience with horses with biological and sociological research to create this masterful work of narrative nonfiction. Presented in partnership with the Oak Spring Foundation, the May 4 event will include a reception, book signing, and talk highlighting scientific and compassionate insights into human-equine relationships across the globe.
6 p.m. champagne reception, 7 p.m. talk and book signing. $10 admission, free to NSLM members. Please register to Anne Marie Paquette at apaquette@nationalsporting.org, 540-687-6542 ext. 25.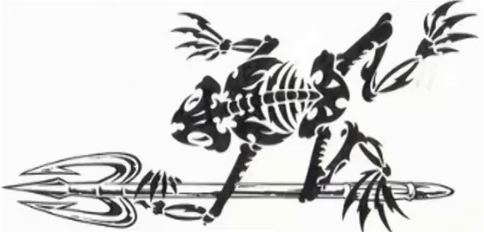 Come join us for Side Saddle's annual Navy Seal Foundation fundraiser in honor of their own real life superhero, Chief Petty Officer Charles H. Keating IV (1985-2016). Tap takeover by Honor Brewing Co., live music, and grand company, so come on out and help raise some funds for the women and men who help keep us free!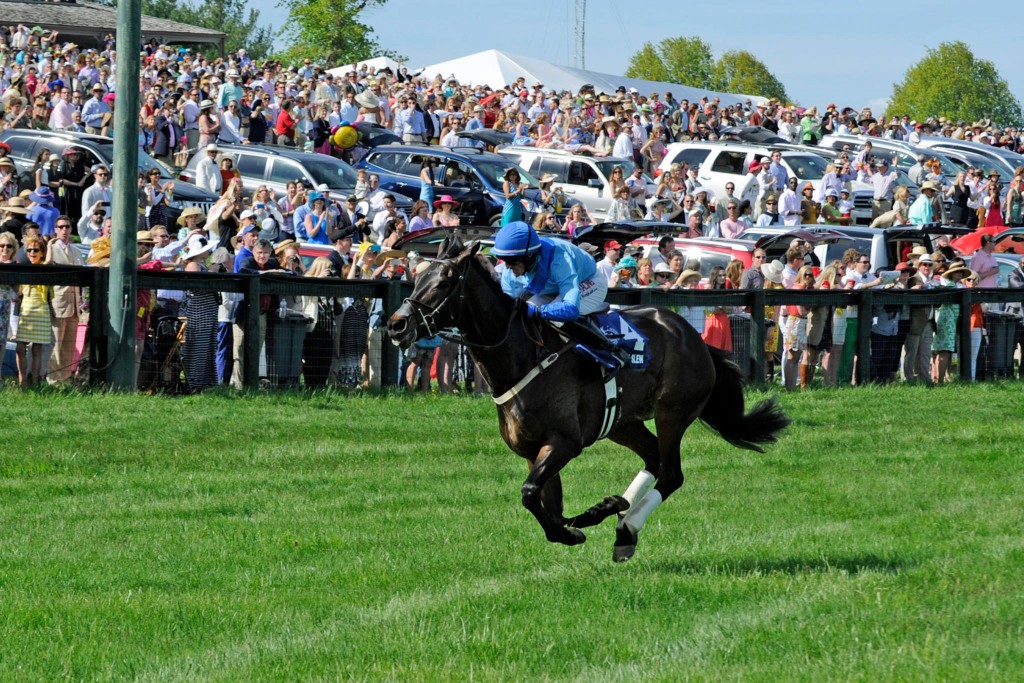 The Virginia Gold Cup steeplechase races are a celebration of hunt country tradition and one of the largest outdoor social events held in Virginia.
The Virginia Gold Cup is held the first Saturday of May at Great Meadow in The Plains, Virginia. Additional activities include terrier and pony races before the main event, hat contests on Members Hill, vendor tents and booths, parachute demonstrations, classic and new car displays, and countless tailgates.
Viewing areas are divided into three basic sections: North Rail, South Rail, and Members Hill. Members Hill overlooks Winners Circle and has the best view of the course. All three sections include private tents, public viewing areas, and tailgate spaces. North Rail is geared more toward young professionals and social groups; South Rail is where most corporate tents and family-oriented outings congregate.
For tickets and additional information, please visit vagoldcup.com.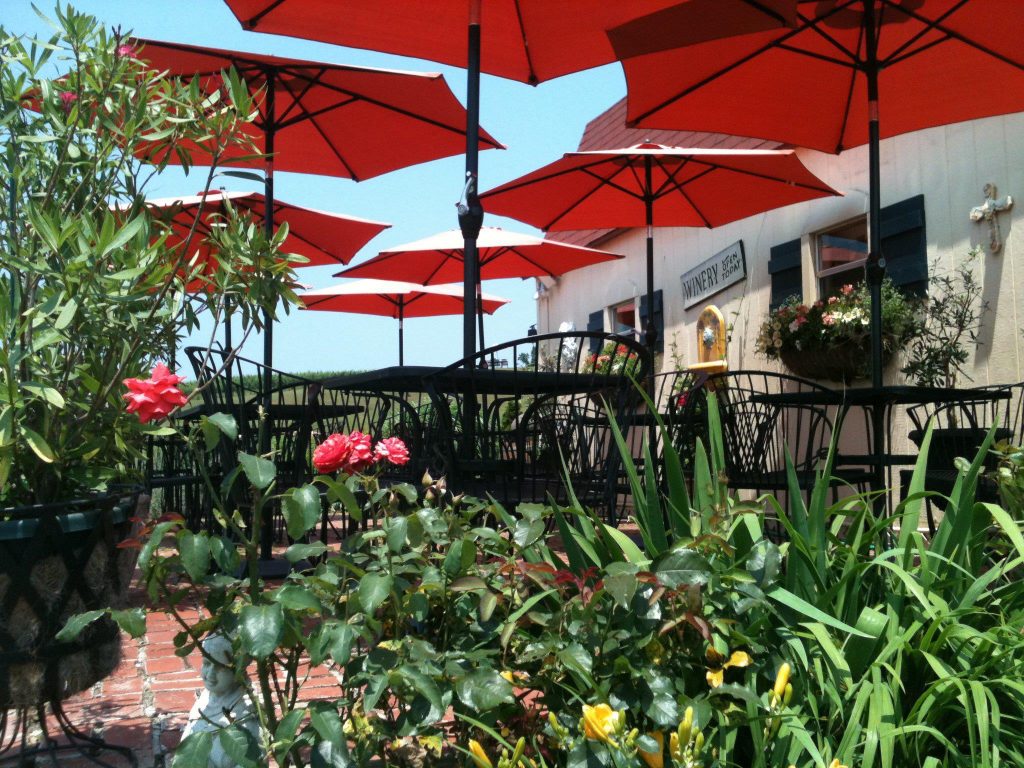 Join us as Three Fox celebrates 17 years of growing great estate vintages! Special discounts available. Lieutenant Colonel (R) Eric W. Buckland, a retired Army Special Forces officer and award-winning author of six books about some of the men who rode with the famous and legendary Mosby's Rangers during the Civil War, will join us from 11 a.m.-5 p.m. to sell and sign his books. Stop by to peruse his books and chat with him about the historic exploits of Mosby's Rangers. Enjoy live music by Tower Blues Band from 1:30-4:30 p.m.
Learn important parenting and everyday life steps to keeping your kids safer. The Be SMART campaign is focused on reducing suicides and unintentional shootings that occur when children get a hold of unsecured firearms. Learn more at besmartforkids.org.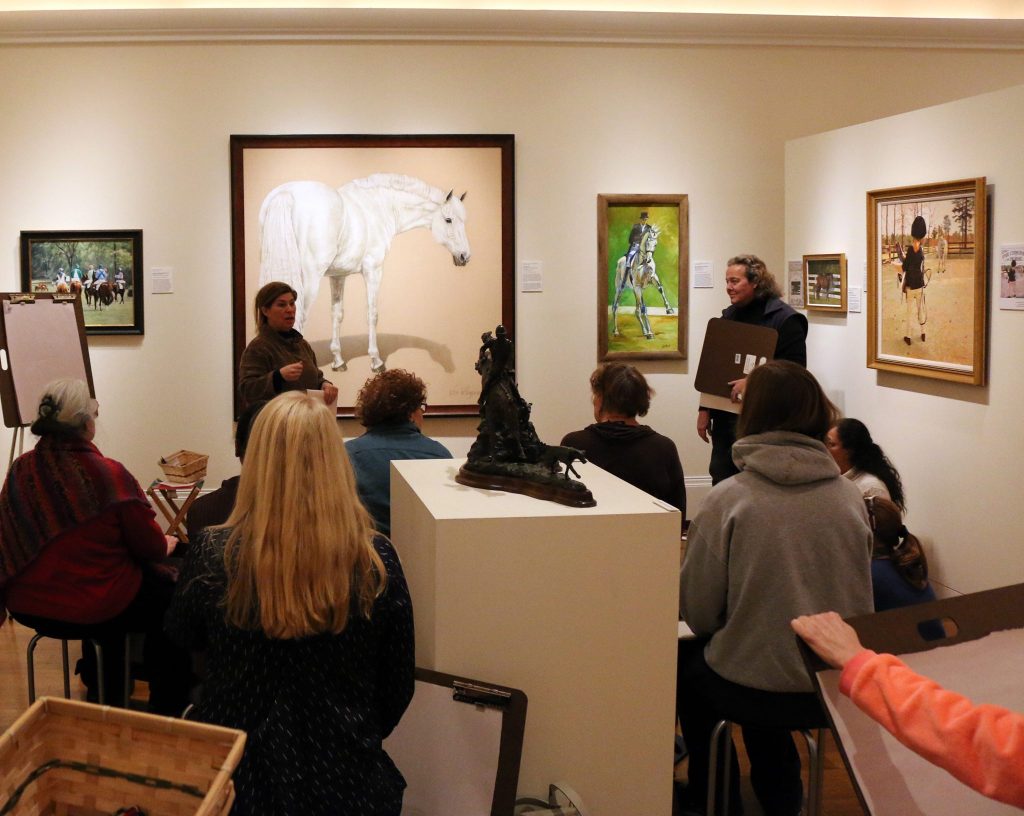 Join us for a free sketching session in the Museum! Artists of all ages are invited to sketch alongside local artist Ruthie Windsor-Mann. Materials are provided. Please contact Anne Marie Paquette to register for this program: apaquette@nationalsporting.org or 540-687-6542, ext. 25.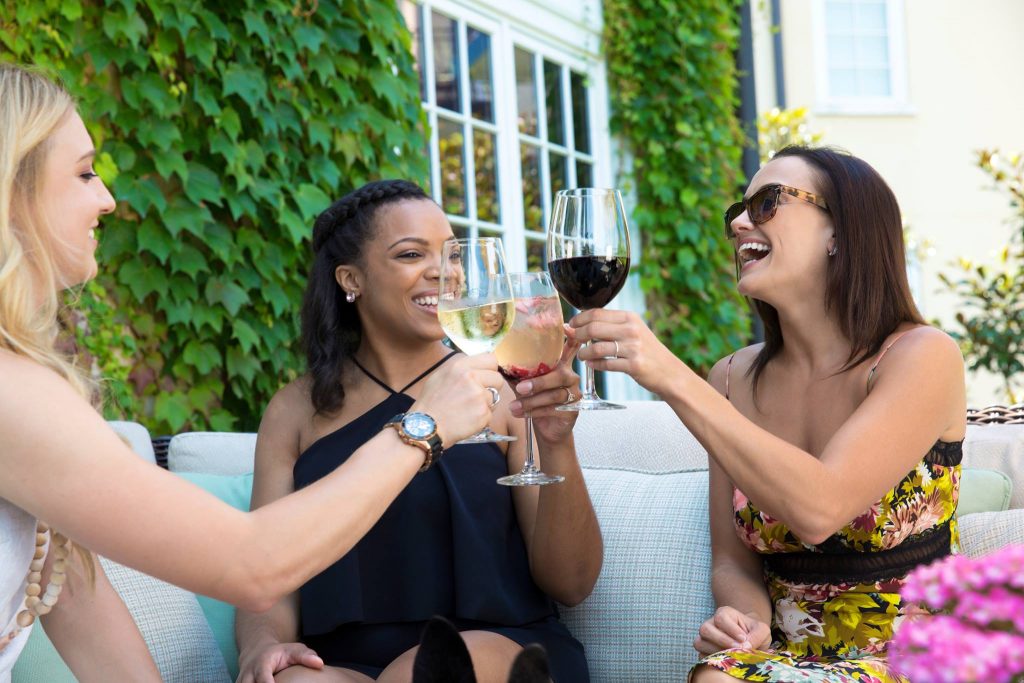 Sunday Funday has been redefined with Salamander's weekly event! While enjoying sensational views of the Virginia countryside, feast on their fresh al fresco menu, spoil yourself with their seasonal beverages and take in the sounds of an acoustic guitar all while enjoying the summer sun on their terrace. Performances include hometown artists to professional recording artists from Nashville, Tennessee.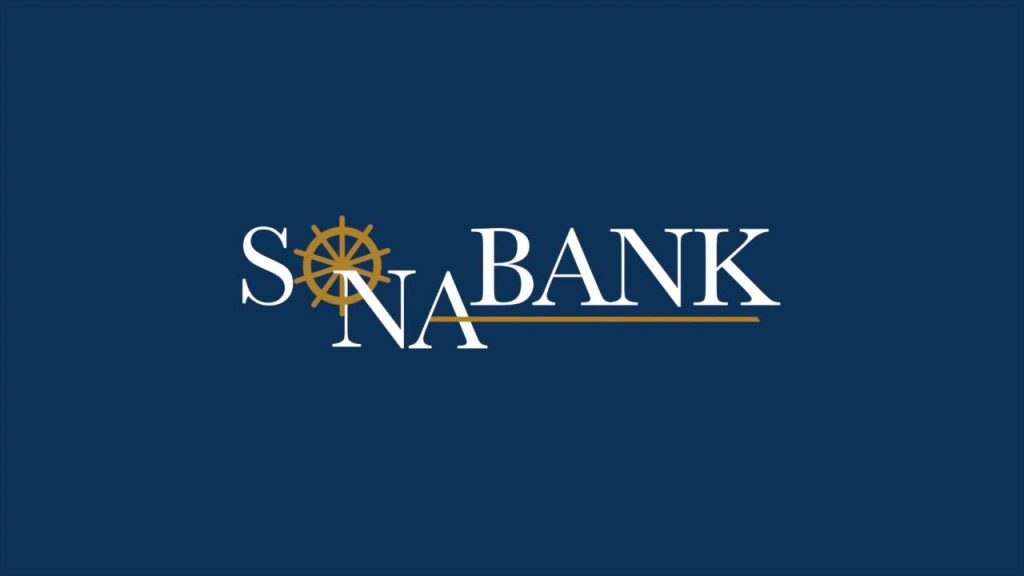 Biz Buzz is a monthly networking event held by the Middleburg Business and Professional Association on the second Tuesday of the month, except in January. These events bring local business owners and professionals together to network, provide local businesses with an opportunity to showcase their facilities and services, and help to spread the word about interesting news and events in the Middleburg community.
Members free, non-members $10. Please RSVP via Facebook or by e-mail to info@visitmiddleburgva.com.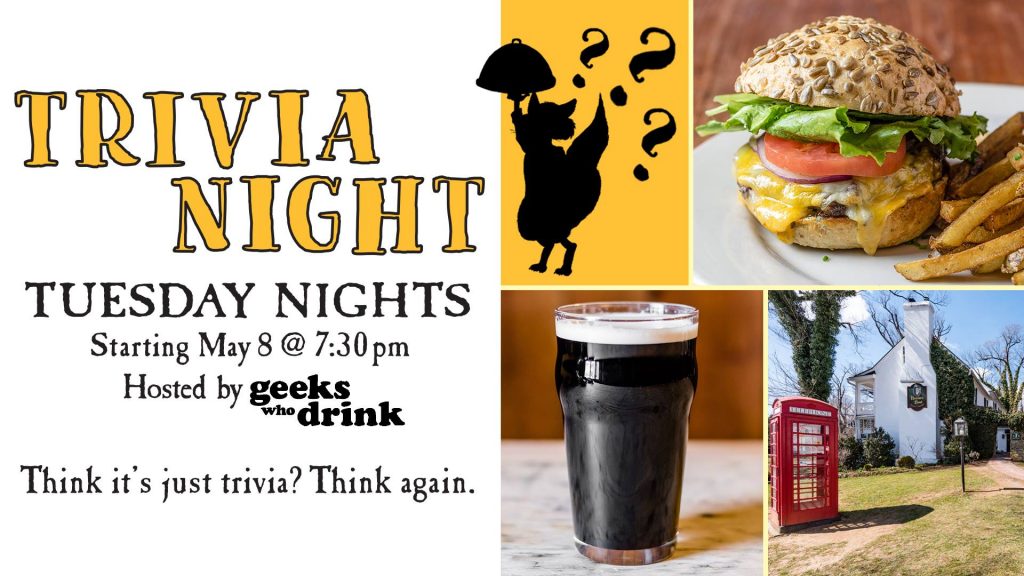 Build a team and join us for Trivia Night! The quizzes will cover everything from celebrities in trouble to wordplay to bad television. Winning teams will be awarded prizes including gift cards, swag, and more!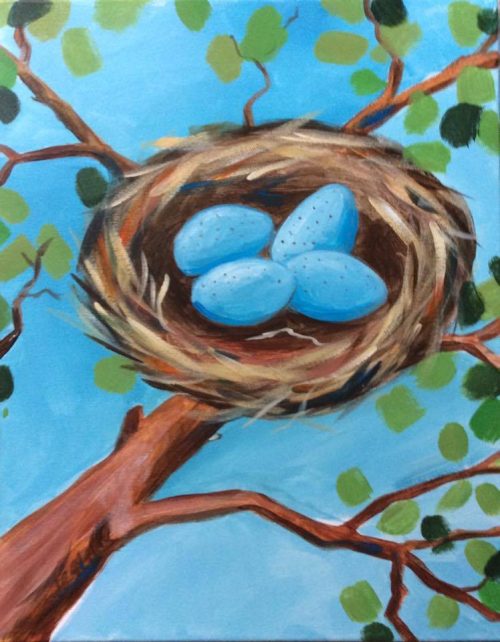 Join Rebecca Graham at Gentle Harvest in Marshall, Virginia, as she leads you step by step through the creation of your very own painting, all while enjoying your friends, the beautiful atmosphere of the upstairs gathering room at Gentle Harvest, and, of course, sipping glasses of wine or beer. You are also welcome to check out Gentle Harvest's menu and order a delicious organic dinner to either eat in advance or bring along with you! All proceeds will benefit Claude Thompson Elementary School. Cost: $50, including wine and light appetizers. Click here to reserve your spot!
Bring mom out for a beautiful picnic at Three Fox. All mothers enjoy special discounts! They'll be awarding prizes for the most elegant picnic. On Saturday, enjoy live music by Movin' On from 1:30-4:30 p.m.! Kira Lander with Four Quarter Carpets will have beautiful, hand-crafted, natural fiber rugs for sale! Pam Anderson with Stella & Dot will also be here with beautiful jewelry, clothes and handbags!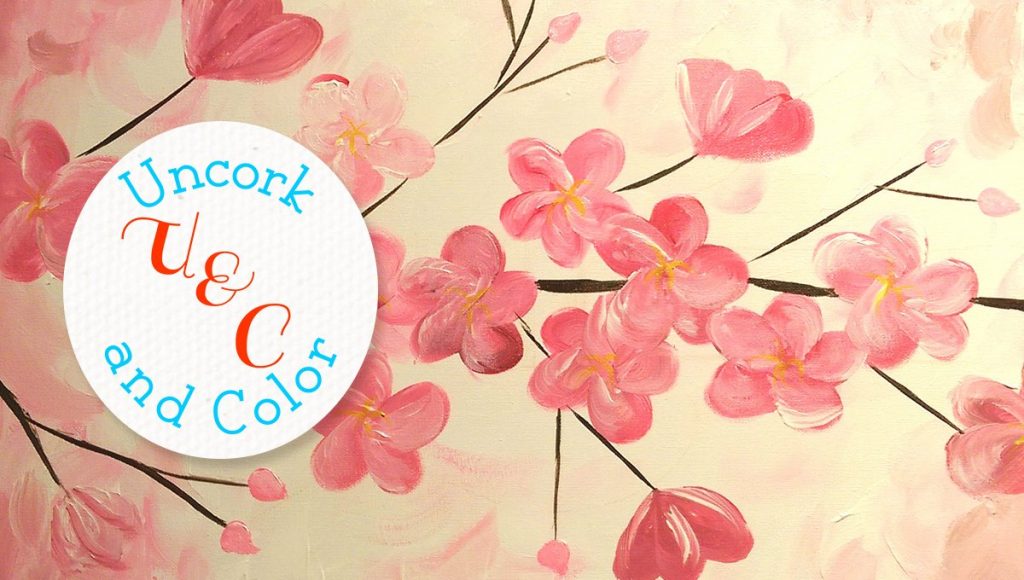 Mark your calendars for canvas painting at Tri-County, Mother's Day weekend. Paint a blossom for your mother or bring the family and make it a celebration! Don't know how to paint? This painting is for ALL SKILL LEVELS, including beginners! We will take you step-by-step to make sure you leave happy with your 16″x20″ artwork. All supplies will be provided, along with extra colors if you wish to personalize your flowers. It is recommended to arrive 10 minutes early to check in and settle. Paint touches canvas at 2 p.m. Limited seats available, so make sure to register in advance! Questions? Email info@uncorkandcolor.com. Tickets available for $32.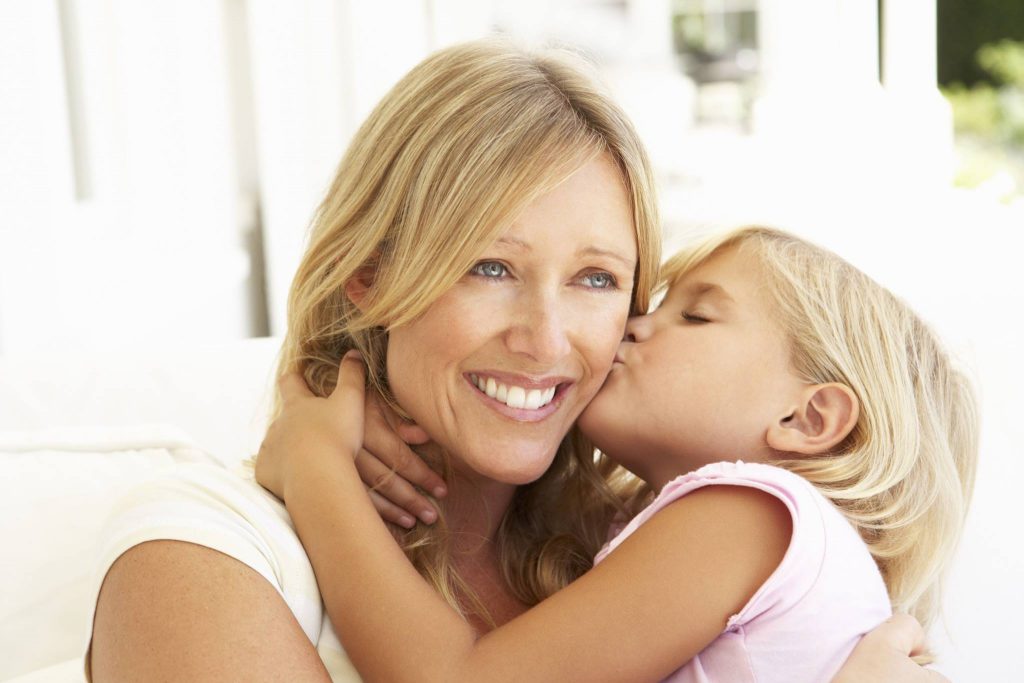 Getaway for the day with a mother and daughter day out! Enjoy a 90-minute yoga class followed by afternoon tea with delicious pastries. Reservations required. $45 per person. For recreation reservations, please call 540-326-4060.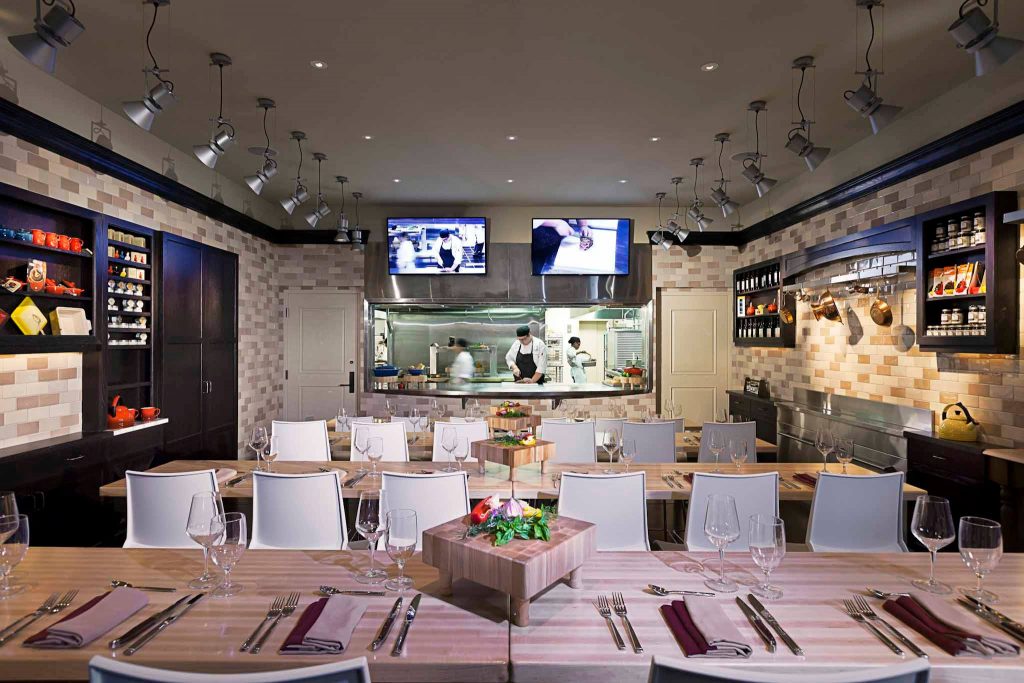 Spring has sprung and the fresh ingredients of the Virginia Piedmont area is flourishing. Work with a classically trained chef on how to select seasonal ingredients as well as create starters and sharable dishes for your next get-together or family event. $79 per person. Reservations required, please call 540-326-4070.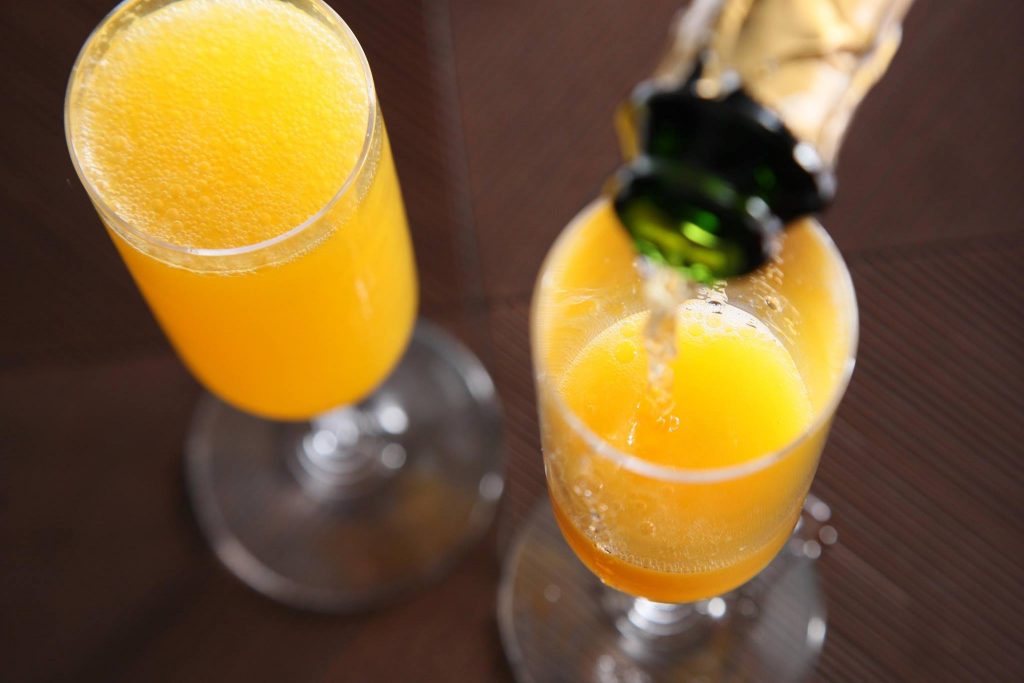 Market Salamander will transform for an elaborate Mother's Day brunch featuring special breakfast and lunch items, a live omelet and Virginia ham carving station, various housemade desserts, and a full mimosa bar with several juice, garnish and topping selections. Reservations will not be taken; it is first-come, first-serve. $29 per person, $12 per child | $15 bottomless mimosas For additional information, please call 540-687-9720.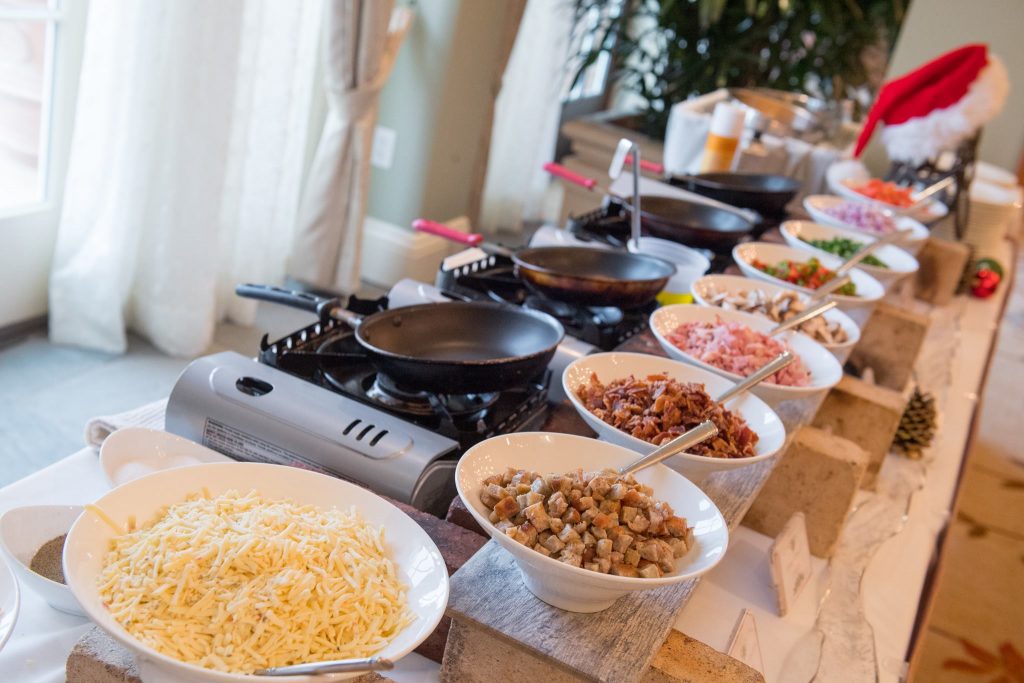 Indulge mom and thank her for all that she does this Mother's Day with a savory celebration. Join us for a grand buffet featuring an extensive omelet bar, interactive pasta cooking station, elaborate seafood tower, indulgent steak carving, bottomless mimosas and much more. A special children's buffet and a dessert display, also will be available. $98 per person, $45 per child. For dining reservations, please call 540-326-4070. Prices do not include tax and gratuity.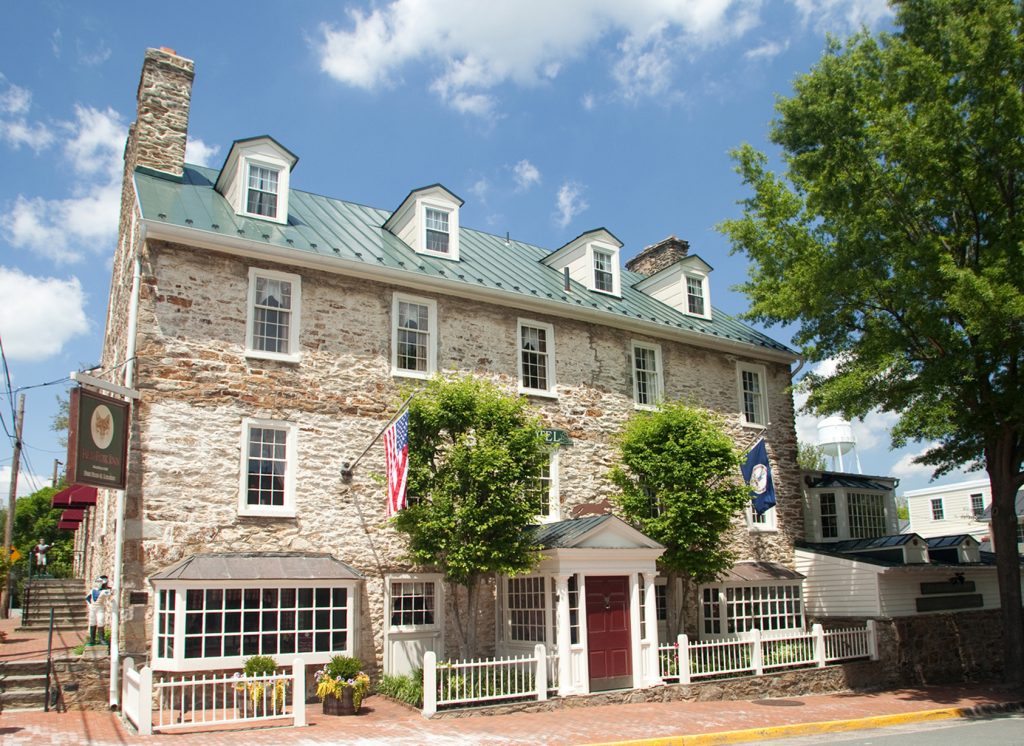 Three-course brunch. $48 per person, $15 for children under 10. Click here to view menu. Taxes, gratuity, and beverages are not included in the price per person. Menu subject to change. Reserve your table online or please call the front desk at 540-687-6301.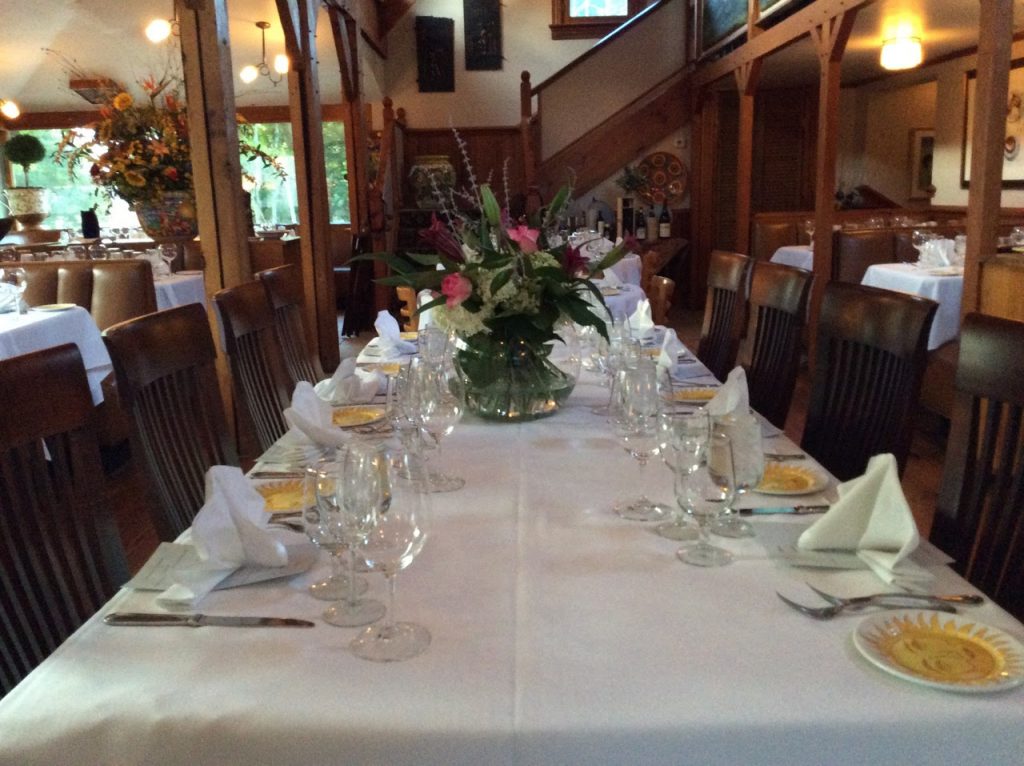 Treat mom to a very special Mother's Day at Girasole! Reservations are available from noon-8 p.m. and are guaranteed for indoor dining. Seating on their lovely patio is weather-dependent and they will honor as many requests for outdoor dining as space allows. Please let them know if you'd like to be placed on a list for potential outdoor seating. As always, however, it's best to call early! Chef Patierno will offer the dinner menu all day with seasonal specials. Their pastas are all made in-house and ingredients are from local purveyors, where possible. Specials are based on availability and some substitutions may be necessary. Reservations may be made by calling 540-253-5501.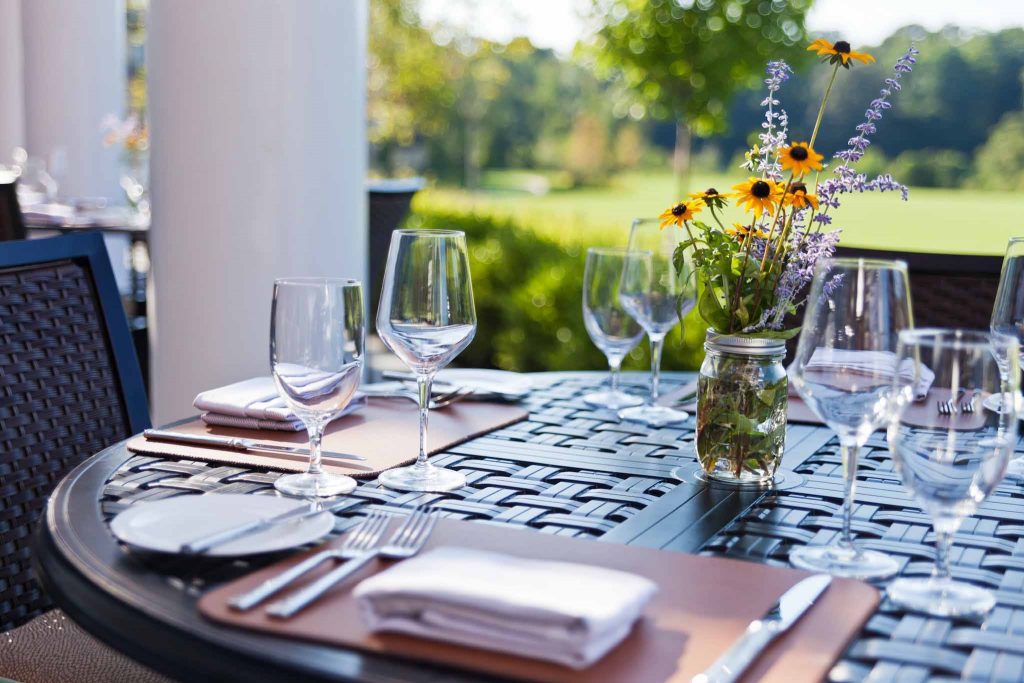 Treat mom to family-style dinner for a delectable Mother's Day in Salamander's signature restaurant, Harrimans. While enjoying the perfect country setting, indulge in seasonal fare, delicious treats, artisan cocktails and much more. $89 per person, $45 per child. Reservations required. For dining reservations, please call 540-326-4070. Prices do not include tax and gratuity.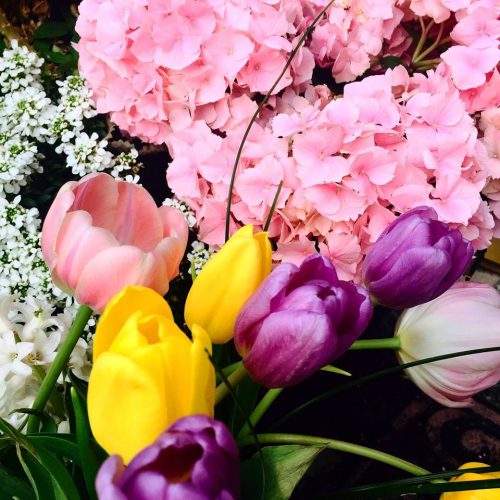 Treat your mommas this year with a night stay at the inn, including a bottle of sparkling wine, two Goodstone champagne flutes, two tasting passes to a local winery, white chocolate truffles and more! When you make reservations to stay the night, be sure to make your dinner reservations as well! Goostone's four-course tasting menu is $95 per person.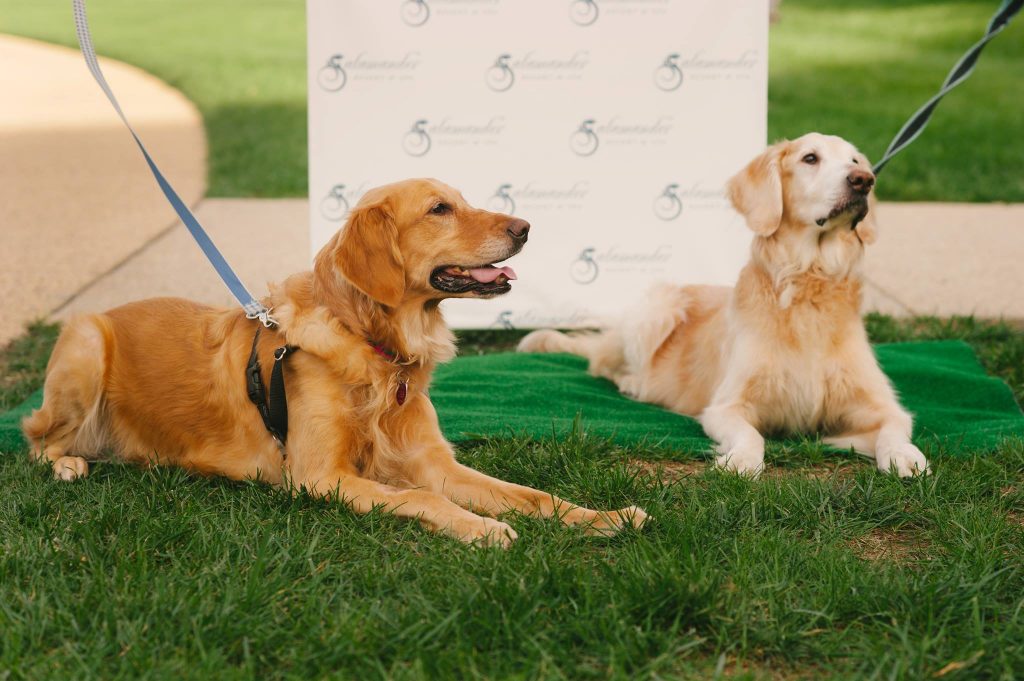 Treat your dog and yourself to Salamander's weekly Yappy Hour! Watch as your pooch tests their skills in the obstacle course while you indulge in the special "Sharable Chow" menu from Gold Cup Wine Bar including Dog Collars (housemade onion rings with truffle aioli) and the refreshing Pup-tail Menu with their Spicy Pup-arita with Blanco tequila. A portion of the proceeds are donated to the Middleburg Humane Foundation. For more information, please call 540-326-4070.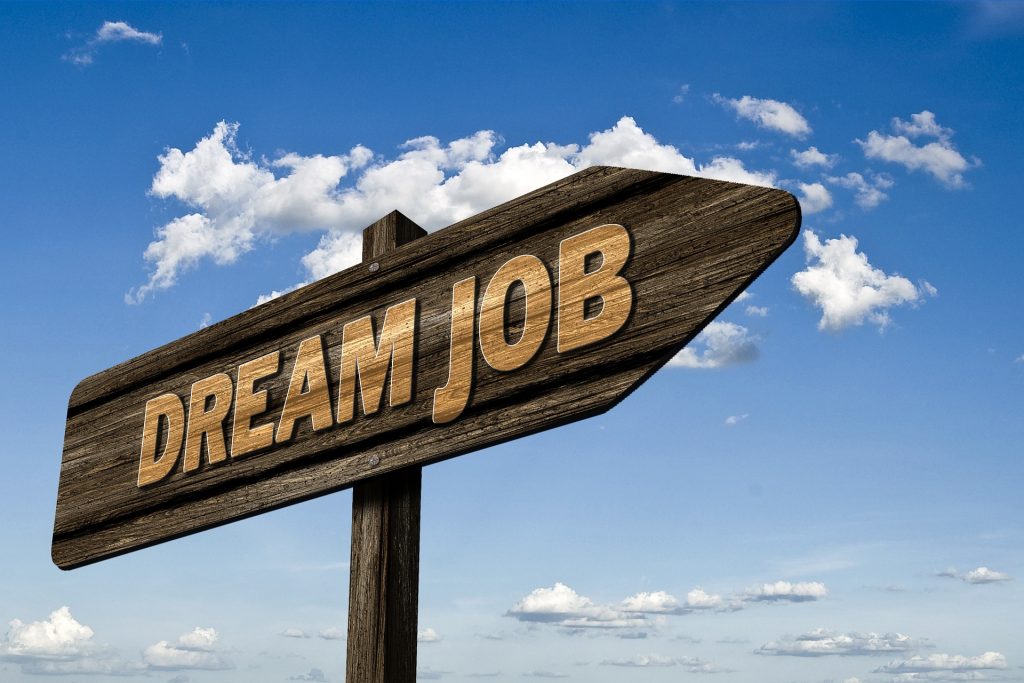 The Middleburg Business and Professional Association is hosting a job fair! Middleburg-based businesses seeking to fill various positions will have an opportunity to network with other employers and potential employees. Businesses, please register to be a part of this exciting event. Two sessions: 1-3 p.m. and 5-7 p.m.
Join us for an evening filled with free fun, The Bottle Shop, food & drinks, and good company!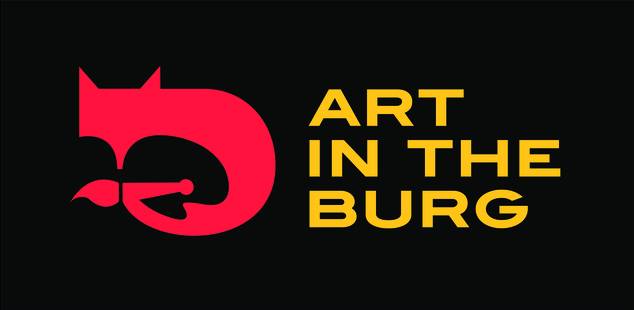 25. Art in the Burg: May 19 | 10 a.m.-4 p.m.
Join us for Middleburg's annual arts celebration, "Art in the Burg." Over 20 local and regional artists will be offering their artwork for sale along Madison Street in the center of town. Music provided by The Crooked Angels.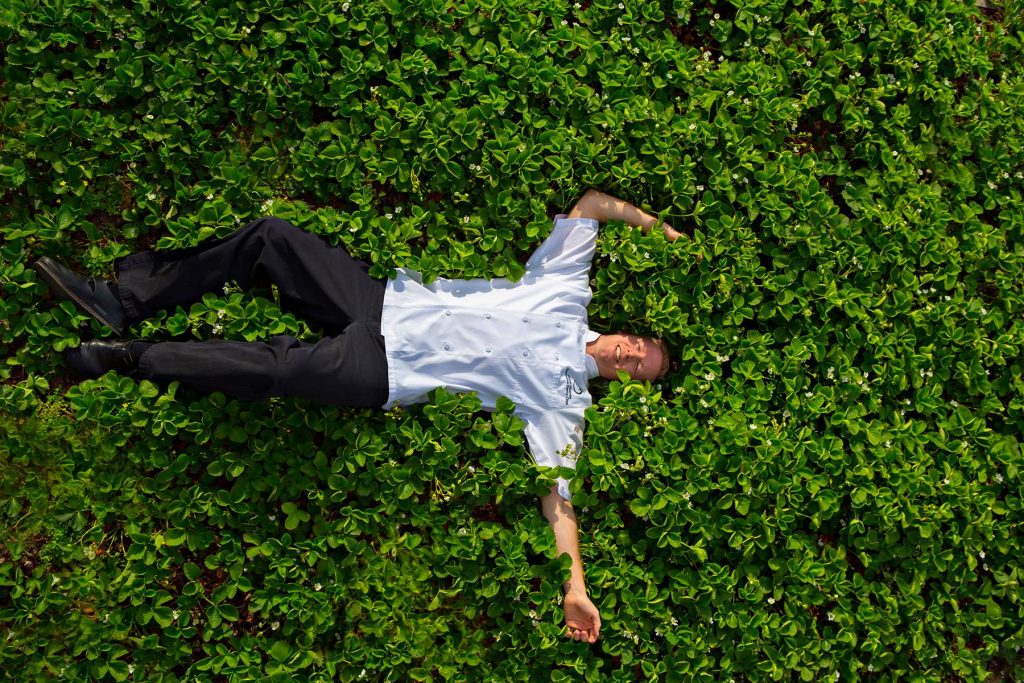 Strawberry season is so sweet! Enjoy a hands-on class with Salamander Resort Executive Pastry Chef Jason Reaves as he teaches you how to create signature desserts using locally picked strawberries. $79 per person. Reservations required, please call 540-326-4070.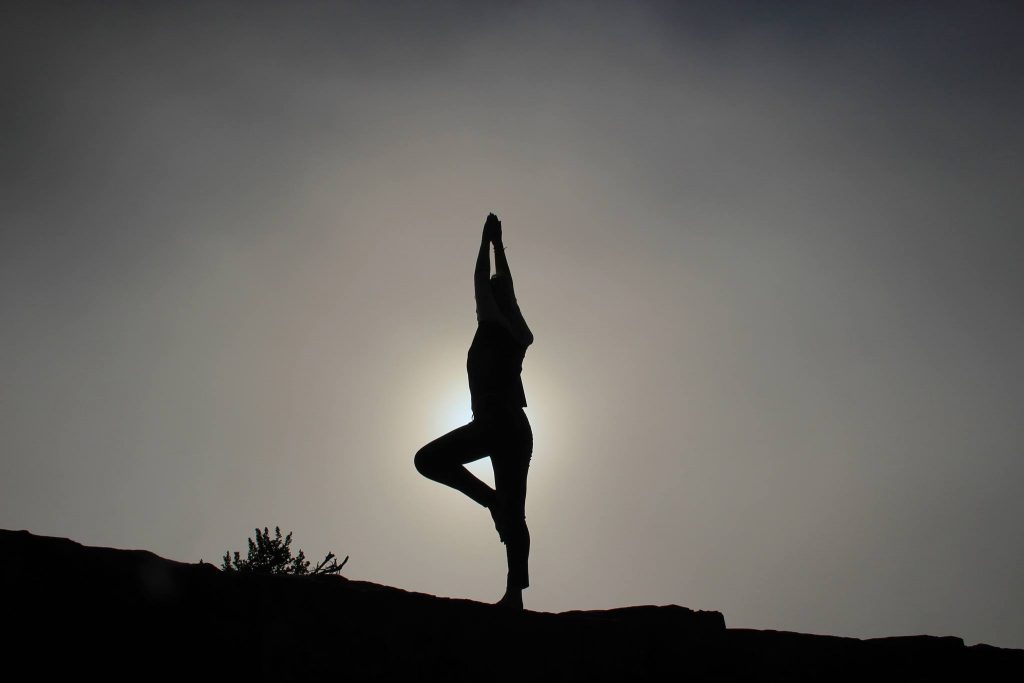 Practice yoga outdoors in the beautiful setting sun as you flow through a gentle class with sun salutations that connect you to your own solar energy. Afterward, relax in the twilight with a glass of aromatic Sangria. $35 per person, 60 minutes. Reservations required, please call 540-326-4060.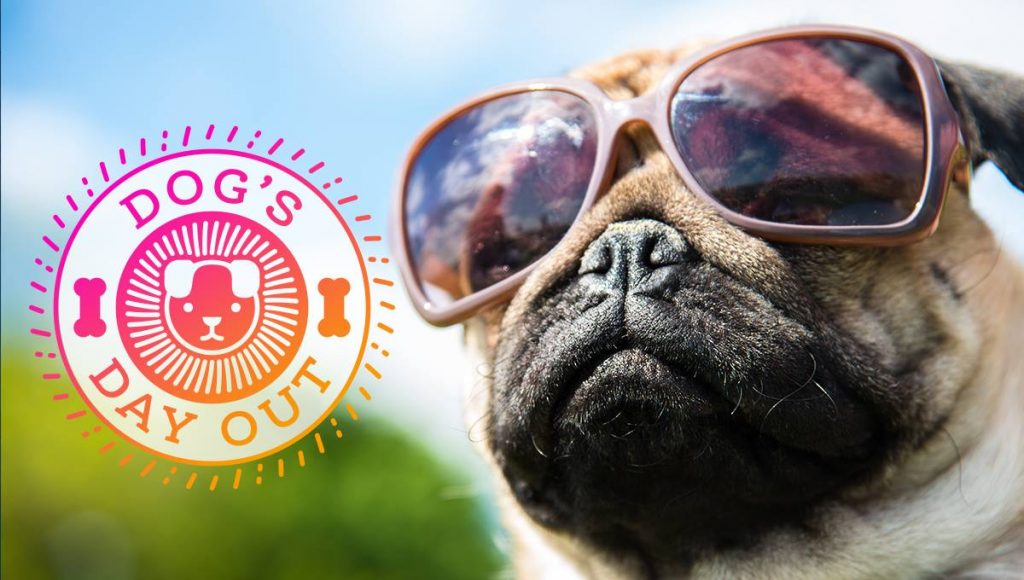 It's time for a puppypalooza! Bring your four-legged friend for a Dog's Day Out at the feed store featuring trainers, adoptions, giveaways and prizes, discounts, ice cream and much more. They'll have many special guests including Crest Hill Dog Training, Nutrena Feed, Middleburg Humane Foundation, Big D's Ice Cream, Canine Companions for Independence, and a book signing with Megan McGarrigle.
This year's annual Garden Party to Save Virginia's Countryside will be held on Sunday, May 20, 2018, at "Peace and Plenty" at Bollingbrook, the spectacular estate of Mrs. Rose Marie Bogley. The Garden Party will again feature a "wet paint" auction, Painting for Preservation, where artists will create individual and unique artworks from selected locations in the "Peace and Plenty" gardens. Party guests will be able to bid on these works of art during the party to secure their opportunity to take a canvas home.
This event is LTV's major fundraising event of the year and includes a silent auction full of unusual gifts not found anyplace else. It is the region's annual party not to be missed!
Located in Upperville, "Peace and Plenty" is a quintessential hunt country farm, consisting of an exquisitely renovated 1809 classic Southern plantation manor with rich architectural detail and an even richer history. Well-crafted outbuildings, including an old chapel, stone walls, and naturalized landscapes enhance the setting, which exudes the tranquility implied by the estate's name. Please join LTV for an afternoon celebrating efforts to conserve Virginia's open space, natural resources, and cultural heritage.
Several levels of individual sponsorships are available. For additional information, tickets, and details on sponsorship opportunities, please contact Kerry Roszel at 540-687-8441 or kerry@landtrustva.org.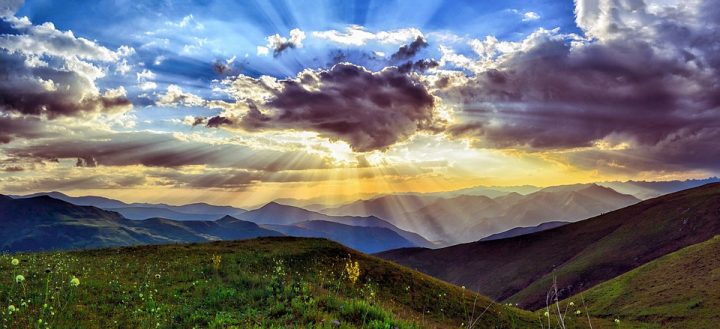 Led by professional photographer Chas Sumser, attendees will learn how to make the most of their cameras while traveling. Perfectly timed for the summer vacation season, it doesn't matter whether you shoot with your phone or your DSLR. These tips will help you take great shots to share and enjoy. For Grade 9-adult.

Join the program that discusses the most critical global issues facing America today. Larry Roeder, recipient of the U.S. Department of State Superior Honor Award, will facilitate. Click here to learn more about the Foreign Policy Association's Great Decisions program.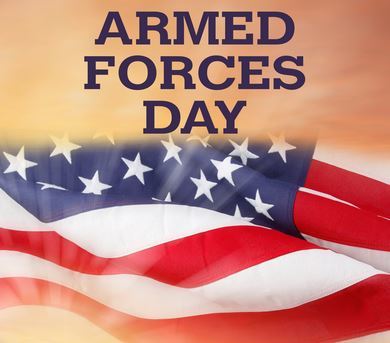 A day to pay tribute to the men and women who serve the United States' armed forces. Those who are honored on this day include people who serve the Army, Navy, Marines, Air Force, Coast Guard, and National Guard and Reserve. We are so thankful for those who serve the USA! This lunch will be free and open to the public. Please RSVP by May 21 to 540-687-6373 or olivia@middleburgcommunitycenter.org.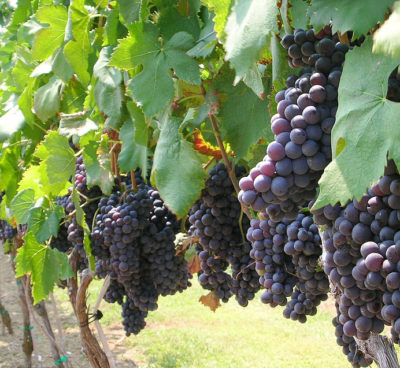 Break out the Spectators and summer clothes! Expect a fabulous start to the summer season this Memorial Day weekend at Three Fox Vineyards. Bring your picnic, your family or friends and have a ball. Play bocce or corn-hole. Check out their picnic meadow and hammocks or stroll their woodland trails or the banks of Crooked Run. On Saturday, join them for live music with The Exaggerations from 1:30-4:30 p.m. and peruse Stella & Dot's beautiful jewelry, clothes and handbags! On Sunday, enjoy live music by Tower Blues Band, and check out Carly Prow's Rodan + Fields skincare line! Memorial Day Monday, enjoy live music with Robbie Limon from 1:30-4:30 p.m.!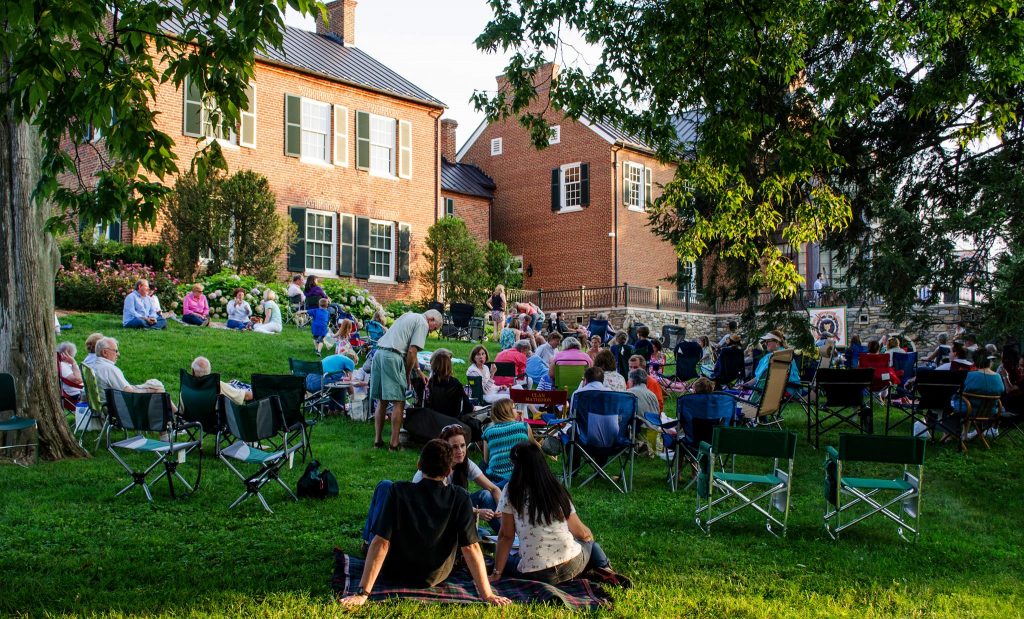 Join us for the "Open Late" summer concert series at the National Sporting Library & Museum. Bring a picnic blanket and your dancing shoes for a fun-filled evening of music. Concerts are FREE and open to the public, and you can take advantage of free museum admission at the same time! Scheduled for May 25: The Butchers Family Band.
The Middleburg Community Center pool opens Memorial Day weekend 11 a.m.-6 p.m. and will remain open on weekends only until June 9. Through the remainder of the summer, the pool will be open 7 days a week. Click here for more information.
Rest, destress and manifest. This workshop starts with guided Pranayama (breath work) and goes into slow stretching shapes to open channels in the body using meridians and Yin Yoga. End the class by settling into our body with Yoga Nidra; a guided meditation which directs awareness to different parts of the body. 15 minutes of Yoga Nidra equals one hour of REM sleep! Students may wear socks and bring a notepad. $40 per person, 90 minutes. Reservations required, please call 540-326-4060.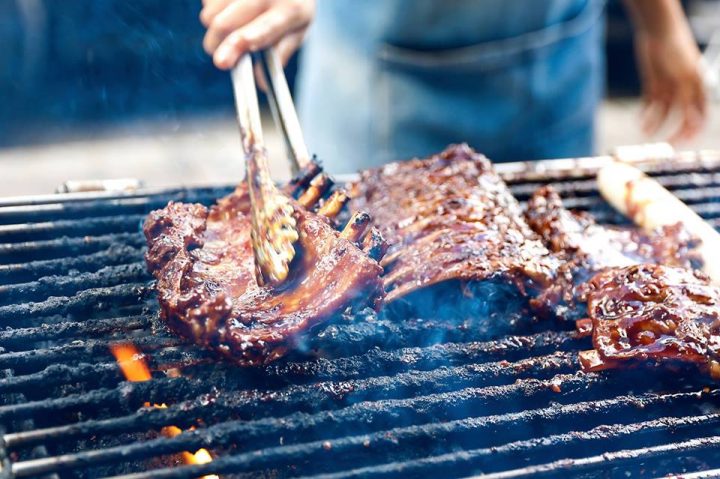 As BBQ season approaches, this hands-on class is a must. You will learn basic techniques and skills so you know how-to butcher a whole pig into perfect portions so you can host the best BBQ of the season. $79 per person. Reservations required, please call 540-326-4070.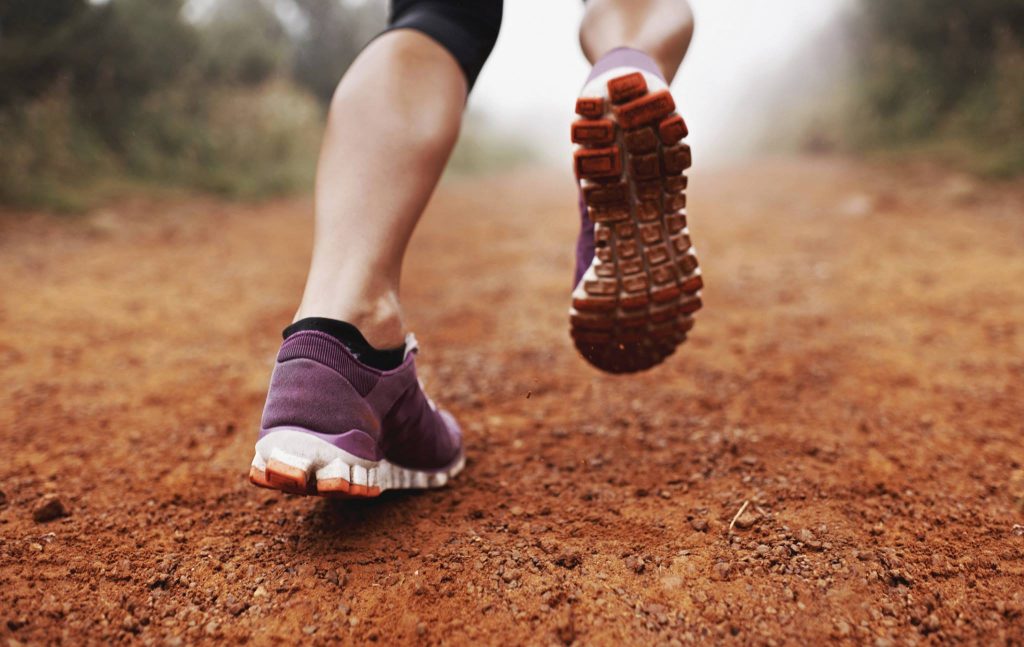 Whether you run, walk or jog, it'll be the perfect way to celebrate the start of summer! Salamander's 5K course travels throughout the resort's beautiful grounds with complimentary water along the way and a raffle after the race with amazing prizes. All ages and leashed dogs welcome. This event is free and open to the public.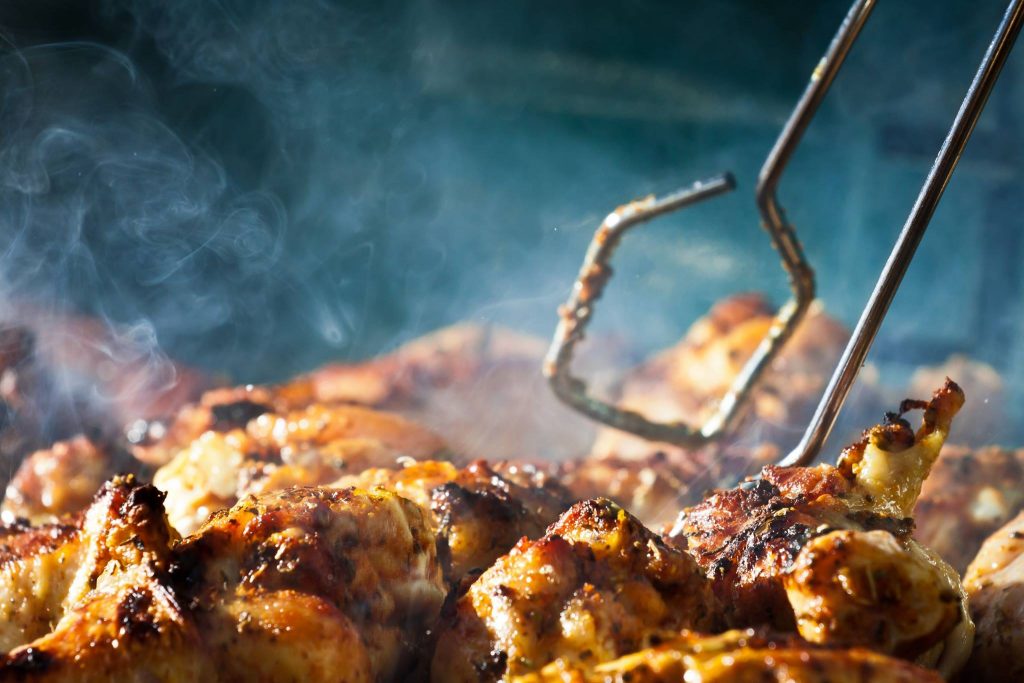 Kick off the summer with Salamander's backyard BBQ! Join us on Salamander's grand lawn and enjoy their house-made hamburgers and bratwursts while playing lawn games and listening to blues music performed live. $55 per person, $30 per child. For reservations, please call 540-326-4070.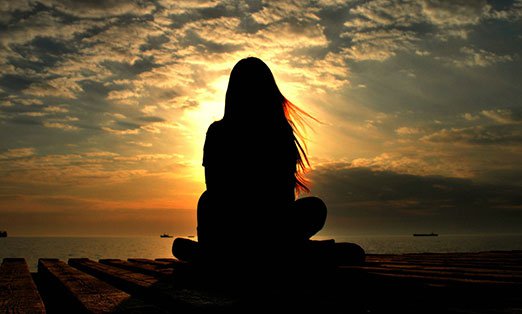 The full moon is a time to release what no longer serves us, inviting an expansion of our minds and bodies. Yoga helps to release tension stored in the subtle, energetic body, so that you can open yourself up to receive all the celestial gifts the full moon has to offer. Join us for a special outdoor evening yoga class in the light of the full moon with poses that are big heart openers and lengthening backbends to help you create space. $35 per person.
Reservations required, please call 540-326-4060.
Also this month: