— Sunny June brings with her longer days, warmer nights and a plethora of summer events in Middleburg, Virginia! The Upperville Colt & Horse Show returns for its 169th year and offers free parking and general admission the entire week of the show, while the National Sporting Library celebrates all month long with "A Decade Afield", an exhibit celebrating the ten year anniversary of the Museum. These are just two opportunities to explore and enjoy Middleburg and its surrounding areas!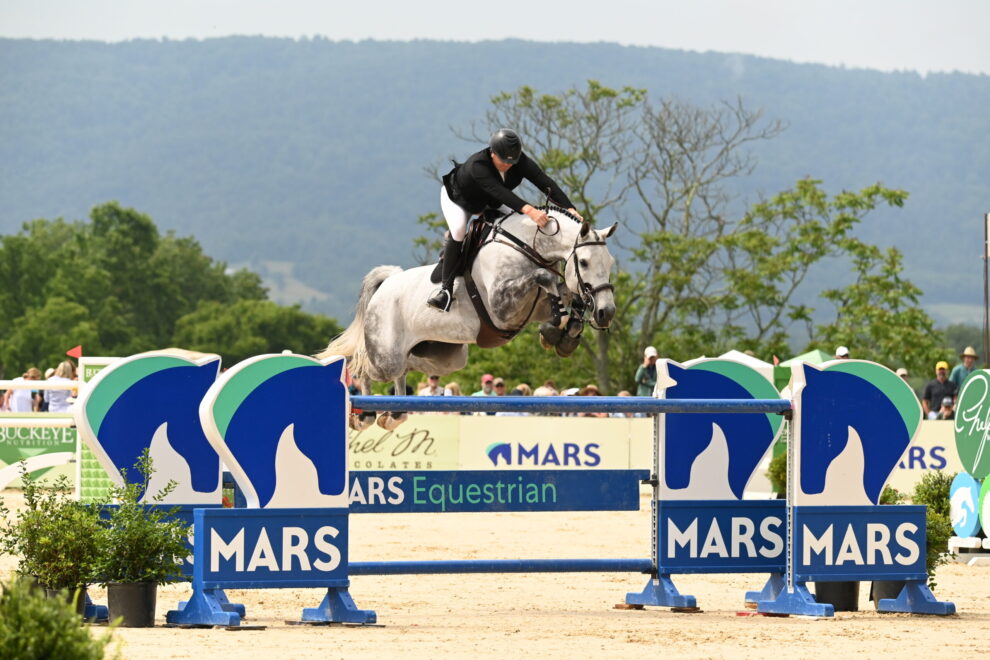 The 169th Upperville Colt & Horse Show, June 6-12
America's Oldest Horse Show returns for its 169th edition at Grafton & Salem Showgrounds on Route 50 in Upperville, Virginia June 6-12, 2022. A fixture on the national equestrian calendar, Upperville draws nearly 2,000 horses from the local region and from around the world for a week of competition "under the oaks". Experience all that Upperville has to offer- from leadline to the International Hunter Derby and Upperville Jumper Classic to exquisite shopping in the Vendor Village, there is something for everyone.
Parking and General Admission are free all week long!
The National Sporting Library Celebrates "A Decade Afield" Starting June 3
The NSLM is celebrating a milestone anniversary with a retrospective exhibition opening June 3, 2022. A Decade Afield: Celebrating 10 Years of the NSLM's Museum, will feature highlights from the Museum's collection of fine art through a journey of thematic sections, including "The Start" showcasing the early collection, "Setting the Course" highlighting the Rogan donations, "Casting the Line" bringing together flyfishing painting and sculpture, and "A Record Pace," a striking gallery of equine art holdings.
"Spring Into Summer" Exhibit at the Byrne Gallery
The Byrne Gallery in Middleburg is proud to present "Spring Into Summer!" on view from June 1 to July 2,2022. This new show celebrates the arrival of warm weather and clear skies with a selection of vibrant landscape and still life oil paintings by artists Lida Matheson Stifel and Bart Levy. Stop by to enjoy the masterful way that these two plein air artists bring the natural beauty of the outdoors into the gallery. There will be a special reception for the artists on Saturday, June 11 from 4-7:00 pm. Both the reception for the artists and the exhibition are open to the public and all are invited to attend.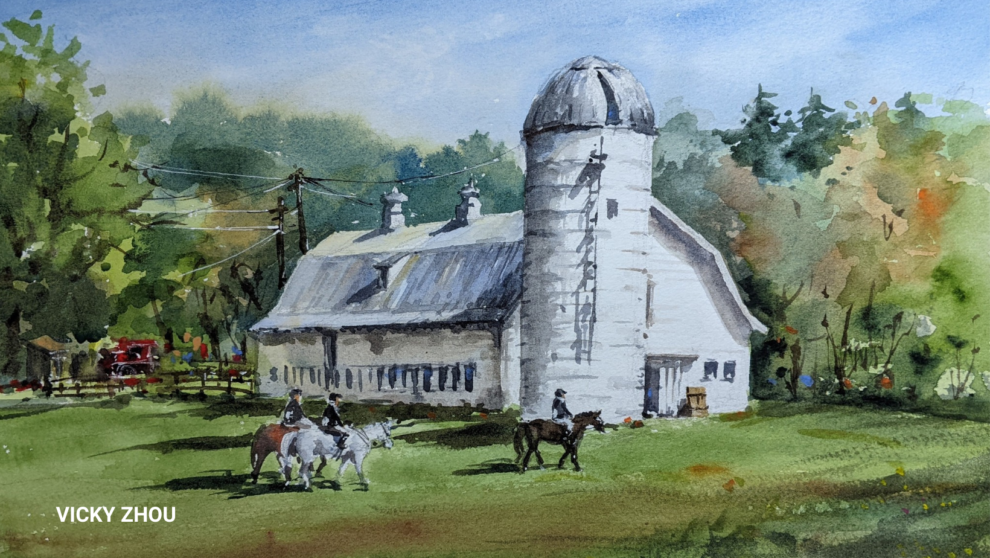 The Artists in Middleburg: Two Exhibits in June
The Artists in Middleburg continues to wow visitors with their impeccable exhibits and will surely impress with two exhibits this month!
The Horse in Art, V
Exhibit dates: Saturday, May 14-Sunday, June 12
Summertime…
Exhibit dates: Saturday, June 18-Sunday, July 17
Art submission deadline: Friday, June 3 at 3:00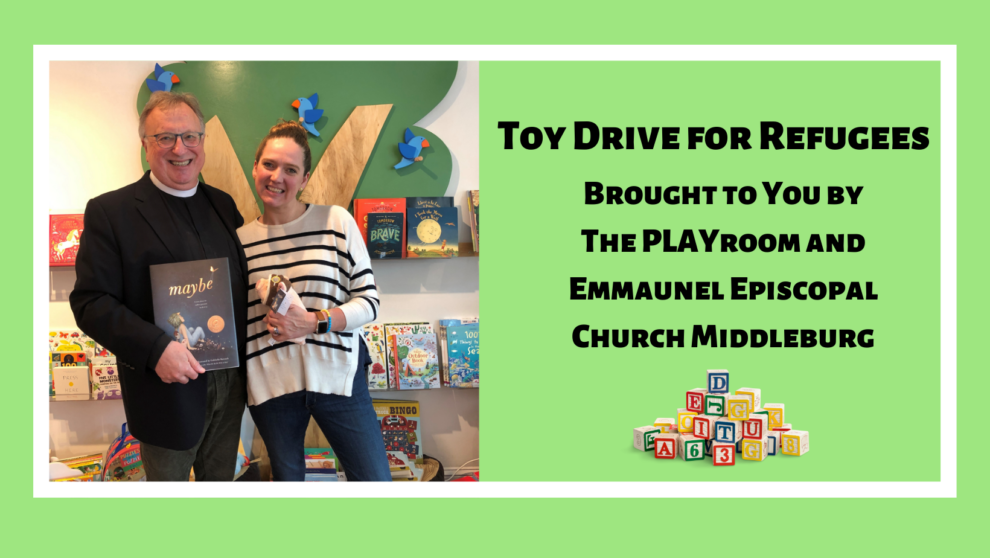 The PLAYroom and Emmanuel Church Partner to Collect Toys
for Afghan Refugee Children
The PLAYroom and Emmanuel Church, both on Washington Street, Middleburg, have teamed up to welcome Afghan refugee families who have been living in Loudoun County since March by sending new toys for their children.
In addition to donating toys to this drive, the PLAYroom at 108 W. Washington St. is offering a 10% discount on select toys. Emmanuel Church's office at 104 E. Federal St. (behind the Parish House) is a drop-off site for those wishing to donate new toys for these children. Developmental toys are needed for children up to age 5; toys for children ages 5-10 are also needed.
The National Conference Center in Lansdowne has been offering a safe haven to temporarily house Afghan evacuees as part of Operation Allies Welcome since March. Toys should be small enough to fit in suitcases to accompany children to their new homes throughout the United States.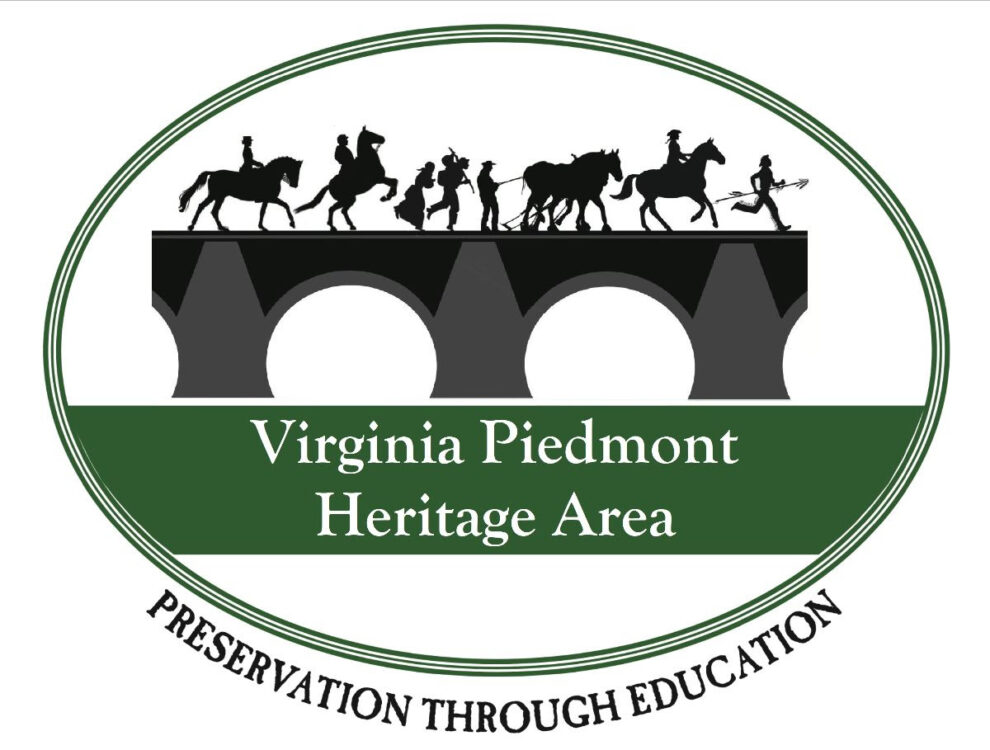 Virginia Piedmont Heritage Area Association's June Events
VPHAA's mission is to educate and advocate for the preservation of the extraordinary historic landscape and culture of the Virginia Piedmont Heritage Area for future generations. The Area includes all or parts of five counties in the northern Virginia Piedmont and lower Shenandoah Valley: Loudoun, Fauquier, Clarke, Prince William, and Warren Counties.
By telling our stories, we hope to inspire people to care for and protect our outstanding historical resources.
Sunday, June 5 at 2 pm
Conversations in History: Writing on the Wall
Mt. Zion Historic Park, Aldie
Thursday, June 23 at 5:30 pm
"Lost Generation" Authors F. Scott Fitzgerald and Thomas Wolfe Visit Welbourne
Buchanan Hall, Upperville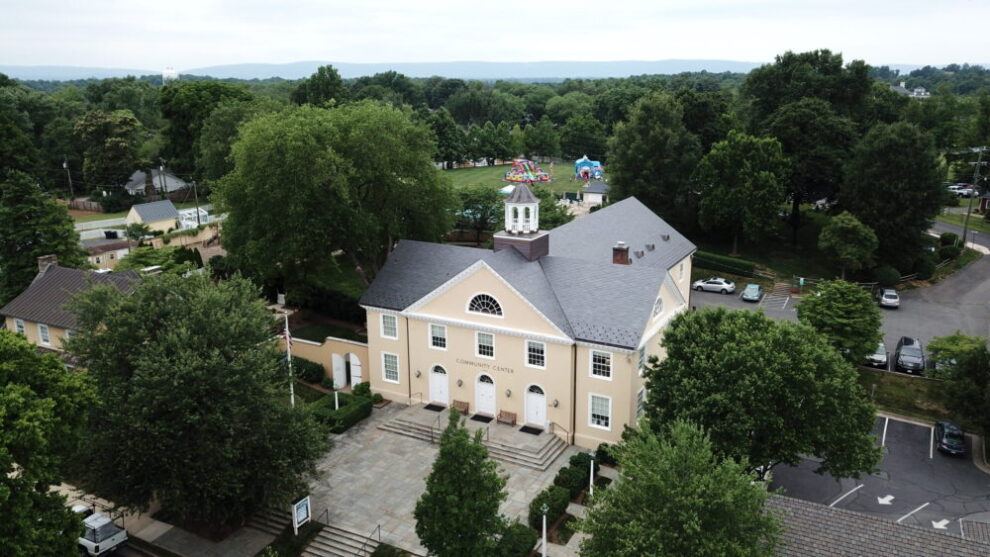 Middleburg Community Center Summer Camps
The Middleburg Community Center Summer Camps are back! These multi-sport camps are brought to you by Happy Feet Soccer and offer six weeks of camps, either half-day or full day, beginning June 20.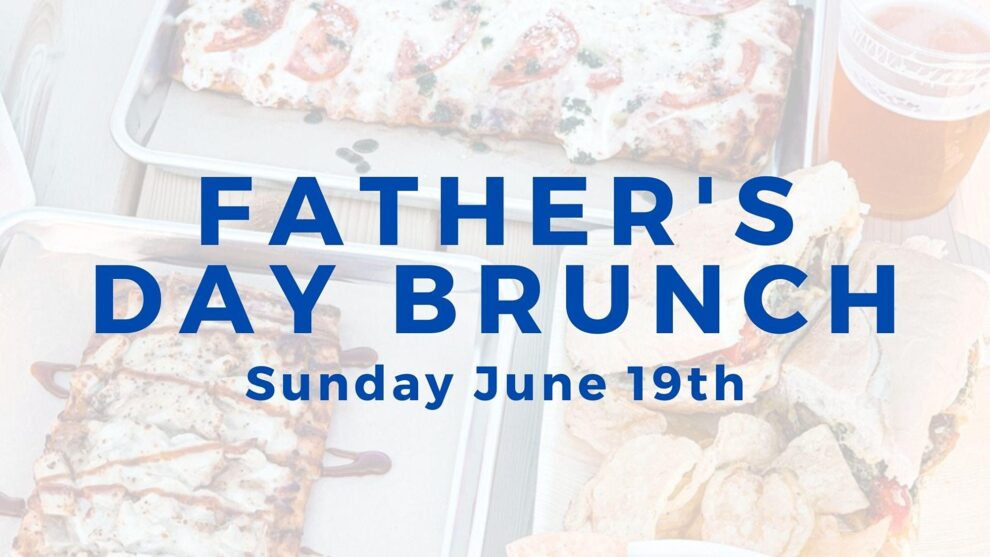 Join Lost Barrel Brewing for Father's Day Brunch
Join Lost Barrel Brewing for Father's Day Brunch for live music, delicious food and drinks!
Live Music 12:00 PM – 4:00 pm! To book a reservation, email events@lostbarrel.com
Additional Events
Did we miss something? Email us at info@visitmiddleburgva.com or DM us on social media to let us know!