Things to Do in Middleburg in June
— June is a beautiful time of year to be in Middleburg. It's the perfect time to get outside and enjoy the countryside, whether you're exploring local art studios, taking in an equestrian event, enjoying a glass of wine or doing whatever you like to unwind. Here are our picks for the events you won't want to miss this month!
Enjoy competitive show jumping, craft beer and wine tasting, live entertainment on two stages, an antique auto exhibition, pony rides for the kids, and fantastic food from some of the best food trucks in the region! General admission currently just $5. Upgrades available for beer and wine tasting and a festival after-party.
The Middleburg Barn Equestrian Festival benefits in part the Middleburg Humane Foundation. Get your tickets online now!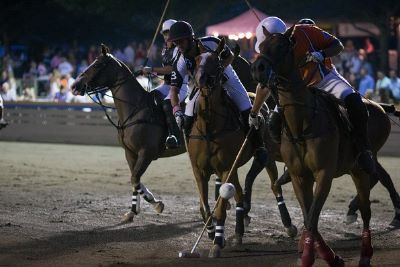 Join us at Greenhill Stadium in The Plains Saturday nights for Twilight Polo at Great Meadow! They will have three polo matches and halftime games for kids and adults. The evening will conclude with dancing in the pavilion after the matches!
Arena polo is like hockey on horseback! It is fast-paced and easy to watch, even if you've never seen polo before.
General admission seating is on their lush grass berm overlooking the Greenhill Stadium. Guests are encouraged to bring blankets and chairs to set up a comfortable seat for the game. There will be food and wine available for purchase on site. You are welcome to bring a picnic and drinks if you like.
Watch polo, drink wine, and dance the night away. Gates open at 5:30 p.m., the first match starts at 6 p.m. with dancing in the pavilion following the final feature match at 8 p.m.
Click here to buy tickets.
Julian Schwarz (cello) and Marika Bournaki (piano) are a dazzling musical pairing each with outstanding credentials, and together a prize-winning and charismatic duo. The concert will be followed by a reception sponsored by Blackwater Beef.
Click here to buy tickets.
Visit Market Salamander each Wednesday this summer for a delicious $5 hamburger with french fries. Take a quick lunch break or stop in after work, the deal lasts from open to close! The market is open from 8 a.m.-2 p.m. on Wednesdays.
For additional information, please call 540-687-9720.
Take a trip with John Daum to Welsh castle country where you will visit some of the monumental castles built by Edward I as part of his "Iron Ring." Now considered the peak of Medieval castle building, these castles and their accompanying towns offer a fascinating glimpse into the past. Daum has been teaching Renaissance art history for over 20 years at The Hill School in Middleburg and has traveled extensively throughout Europe leading family and adult trips as part of his travel company, Daum Adventures. For Grade 9-adult.
Come celebrate the end of the school year as the Middleburg Community Center kicks off their Saffer Summer Series. This event is free and open to the public!
They will have a DJ, pizza dinner, Moo-Thru ice cream truck, bouncy house obstacles in the ballfields, and free pool entry!
Event details:
4-5:30 p.m.: Pizza dinner in the picnic grounds
4-7 p.m.: Moo-Thru ice cream truck, bouncy house obstacles in the ball field and DJ
5-7 p.m.: Free pool entry (limited to 130 guests)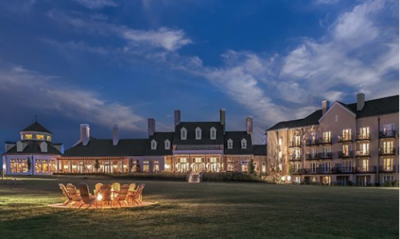 Grab your family, friends and a blanket for a movie under the stars this summer. Join us on Salamander's Grand Lawn for their weekly family-friendly film. Movies start at 8:30 p.m.
Movie schedule:
June 7 – "A Dog's Way Home"
June 14 – "Mr. Peabody & Sherman"
June 21 – "Zoo'
June 28 – "Trolls"
Looking for a European summer vacation? Join certified cheese professional Katie Park on a special exploration of cheeses from France, Italy, Spain, Holland and the United Kingdom! The birthplace of so many great cheeses, Europe has much to offer to captivate your palate. Come enjoy this sensory whirlwind tour as we sample cheeses paired with your favorite Greenhill wine.
Tickets are $35 a person. Includes 5 cheese and wine pairings.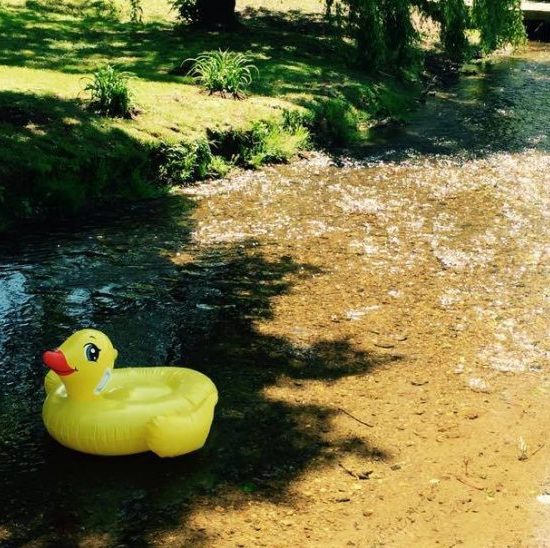 Pick your favorite duck and watch it race down the rapids of Crooked Run. Lots of fun and prizes for the winners! The competition starts at 2 p.m. The Gentle Harvest food truck will be at Three Fox from noon-4 p.m.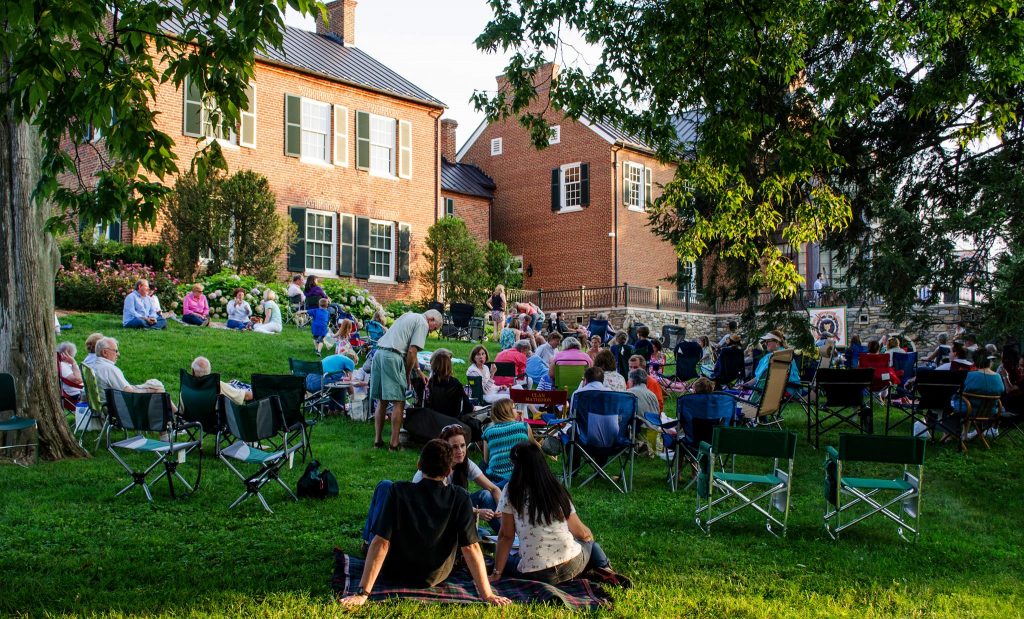 Join us on the NSLM's lawn as we celebrate the 5th anniversary of their Open Late Summer Concert Series! Concerts are free and open to the public, with the museum open late and free of charge too. The Chris Lawrence Band will be performing.
Food & drink available for purchase on site from Powers Farm & Brewery, Greenhill Winery & Vineyards, Pirate Rooster Pizza and Blackwater Beef.
Please note: no glass containers, no outside alcohol permitted. There are no rain dates. Parking is free and open to the public. All pets must be leashed.
Join A Place To Be for the culmination of their summer musical theater camp as they present "Holy Cow! An Udderly Amazing New Musical." More than 40 campers will come together to showcase their work with music, dance and beautiful costumes and sets. Experience the magic of A Place To Be, support your community, and learn more about music therapy all while being entertained! Tickets are $10 at the door.
Performances will be held June 28 & 29 at 7 p.m. and June 30 at 2 p.m.
When war broke out in the spring of 1861, four local brothers enlisted in the 8th Virginia Infantry Regiment. Norborne, Edmund, Charles and William Berkeley rose quickly through the ranks and would serve with distinction as officers for much of the war. Their influence on the unit was so profound that the 8th earned the nickname "The Berkeley Regiment." Learn about their unique wartime experiences and visit three historic homes connected to the Berkeley family.
The program begins at Evergreen (ca. 1826), home to Edmund Berkeley. Loudoun Museum Director Joe Rizzo will speak on the history of the 8th Virginia Infantry and the regiment's wartime service. A cash bar will be available. Following the talk guests will have a chance to see Evergreen, now restored for use as an inn.
Guests will then depart Evergreen to tour two additional homes:
Located just west of Aldie, Stoke (ca. 1840, renovated 1907) was home to Norborne Berkeley, who served as Lt. Colonel and later Colonel of the 8th Virginia. Following the war, the estate was home to Eleanor Harris, who developed "Berkeley Gardens" during the Great Depression.
Berkeley House (early 19th century) stands in the heart of the historic village of Aldie. Prior to the Civil War, it was the childhood home of all four Berkeley brothers. It has been lovingly restored by the DeLashmutt family.
Tickets are $60 for Mosby Heritage Area Association members and $75 for non-members. To register please call 540-687-5578 or click here.
Also this month:
Please check out our online calendar for even more upcoming events!