70+ Things to Do in Middleburg in June
— June is a beautiful time of year to be in Middleburg. It's the perfect time to get outside and enjoy the countryside, whether you're exploring local art studios, taking in an equestrian event, enjoying a glass of wine or doing whatever you like to unwind. Here are our picks for the events you won't want to miss this month!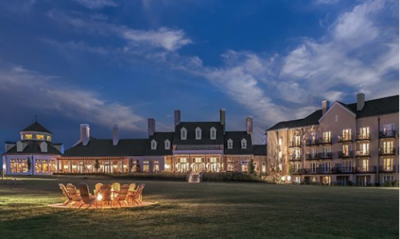 Grab your family, friends and a blanket for a movie under the stars this summer. Join us on Salamander's Grand Lawn for their weekly family-friendly film with complimentary popcorn, lawn games and so much more. Movies start at 8:30 p.m. Also, don't forget to pre-order your very own Salamander picnic! To order, please call 540-326-4070.
Movie schedule:
June 1: The LEGO Ninjago Movie
June 8: Despicable Me 3
June 15: Cars 3
June 22: The Nut Job 2: Nutty by Nature
June 29: Jumanji: Welcome to the Jungle
Bring your friends and join us for 50 West's second annual Live in the Vines Summer Concert Series! 50 West is excited to announce that they'll have a band and a food truck at the vineyard every Friday Night in June. There are no tickets to purchase or cover charge to pay — just show up and enjoy a great evening in Middleburg!
Live music from 6-8:30 p.m. Bring your chairs and picnic blankets, and get ready to have a good time!
Live in the Vines schedule:
June 1: Dan Wolff and the Muddy Crows + Parallel Food Truck
June 8: Jason and the Chesapeake Sons + Mokomandy
June 15: Mangione Jazz Band + Artem's Kitchen
June 22: Chris Bone & Guest + Rocoto Gourmet
June 29: Justin Trawick and the Common Good + The Frenchman
Special Feature on Friday, June 29
An evening to benefit Cancer Can Rock which helps aspiring musicians with cancer to record with professional musicians in a studio. Raffle and information will be available during the event.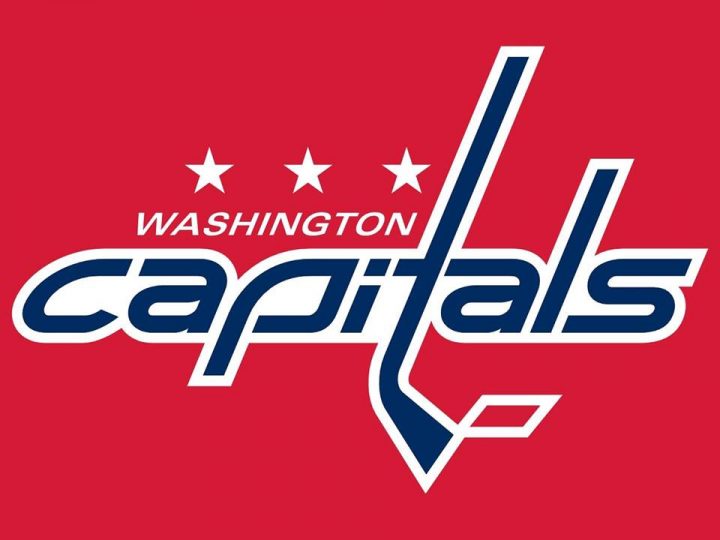 Our Washington Capitals have made it to the Stanley Cup Finals for the first time in 20 years and we are celebrating at Gold Cup Wine Bar! Join us on game night as the Capitals take on the Vegas Golden Knights and enjoy a special drink menu featuring The Ovi, Sir Stanley, Penalty Box and Slapshot cocktails.
They also will be offering half price on their Wings Empowered, Sesame Cauliflower and Crispy Calamari. Rock the Red in your best Capitals gear to enter their raffle for the chance to win amazing prizes.
It's #ALLCAPS at Salamander Resort & Spa!
Game schedule (all games start at 8 p.m.):
June 2: Golden Knights at Capitals
June 4: Golden Knights at Capitals
June 7 (if needed): Capitals at Knights
June 10 (if needed): Golden Knights at Capitals
June 13 (if needed): Capitals at Golden Knights
For additional information, please call 540-326-4070.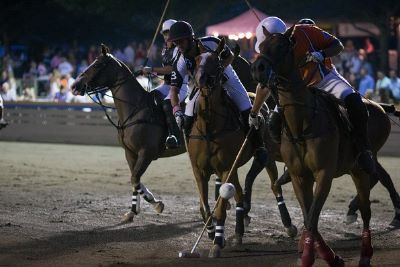 Twilight Polo celebrates its Silver Anniversary in 2018! Since 1993, Twilight Polo has bought the community together to watch fast-paced arena polo here at Great Meadow.
Join us at Greenhill Stadium in The Plains Saturday nights for Twilight Polo at Great Meadow! They will have THREE polo matches and halftime games for kids and adults. The evening will conclude with dancing in the pavilion after the matches!
Arena polo is like hockey on horseback! It is fast paced and easy to watch, even if you've never seen polo before.
General admission seating is on their lush grass berm overlooking the Greenhill Stadium. Guests are encouraged to bring blankets and chairs to set up a comfortable seat for the game. There will be food and wine available for purchase on site. You are welcome to bring a picnic and drinks if you like.
Watch polo, drink wine, and dance the night away. Gates open at 5:30 p.m., the first match starts at 6 p.m. with dancing in the pavilion following the final feature match at 8 p.m.
Click here to buy tickets.
The First World War left an indelible mark on the modern world, and one hundred years later the reverberations of the conflict are still felt. Mosby Heritage Area Association has invited a panel of renowned historians to examine the impact of the Great War on the nation and in Virginia. Our program begins with a symposium at the historic Grace Episcopal Church in Berryville.
Berryville was home to USMC Major Lloyd Williams, who famously uttered the words, "Retreat? Hell, we just got here!" while leading his men into combat at Belleau Wood. Although Williams was killed in action his words live on as the motto of the 2nd Battalion, 5th Marines. A monument to Williams also adorns the wall of Grace Episcopal Church. Major Williams was just one of thousands of Virginians from the Heritage Area to be sent "over there." Among these soldiers were many African Americans, including James Edgar Thornton, who was drafted in Virginia and sent to the western front. While away he kept in touch with his family through a steady stream of letters, providing valuable insight into his wartime experience. Back on the home front, the Woman's Land Army of America worked northern Virginia's farms, while down in the tidewater, Norfolk became the US Navy's most important port.
Following the symposium there will be a reception at nearby Clermont Farm (ca. 1755). The farm was home to Lloyd Williams's grandmother, and as a young man he often visited her there. The reception includes a display by military historian John Heckman entitled "The Virginia Doughboy at War," as well as refreshments, book signings, and more.
Click here to buy tickets.
Take a surrey ride through the vineyard! Grab some sparkling Blanc de Blancs and your favorite cheese plate and enjoy a ride with driver Molly and "Doc Holliday" (also Greenhill's resident camera-ham). Free.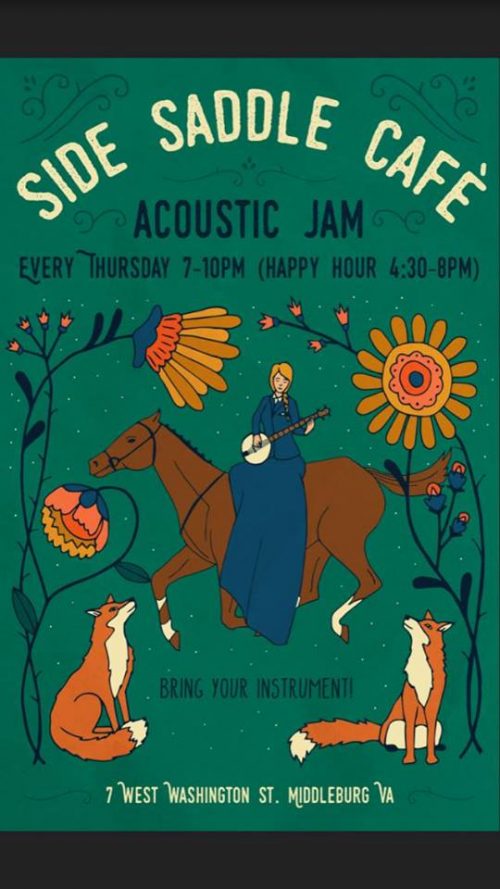 Have an instrument and want to jam with some fellow musicians? Look no further! Side Saddle Cafe is hosting weekly Acoustic Jams every Thursday 7-10 p.m. during their Happy Hour, 4:30-8 p.m. Bring a friend, have a beer, and create some fabulous tunes! See y'all Thursdays!
Join us for an evening filled with free fun, music by The Bottle Shop, food & drinks, and good company!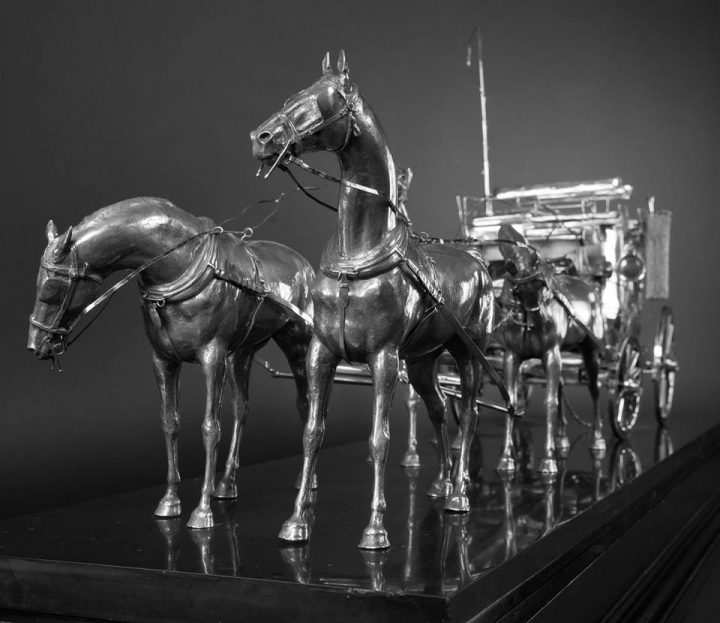 Learn about NSLM's early 20th century silver coach and four through letters, photos, and newspaper clippings spanning the last hundred years. Claudia Pfeiffer, the George L. Ohrstrom Jr. Curator of Art, will give guests a peek into the drama and personalities of Gilded Age coaching. For more information or to RSVP contact Anne Marie Paquette, 540-687-6542 ext. 25 or apaquette@nationalsporting.org. $5 admission, free to NSLM members.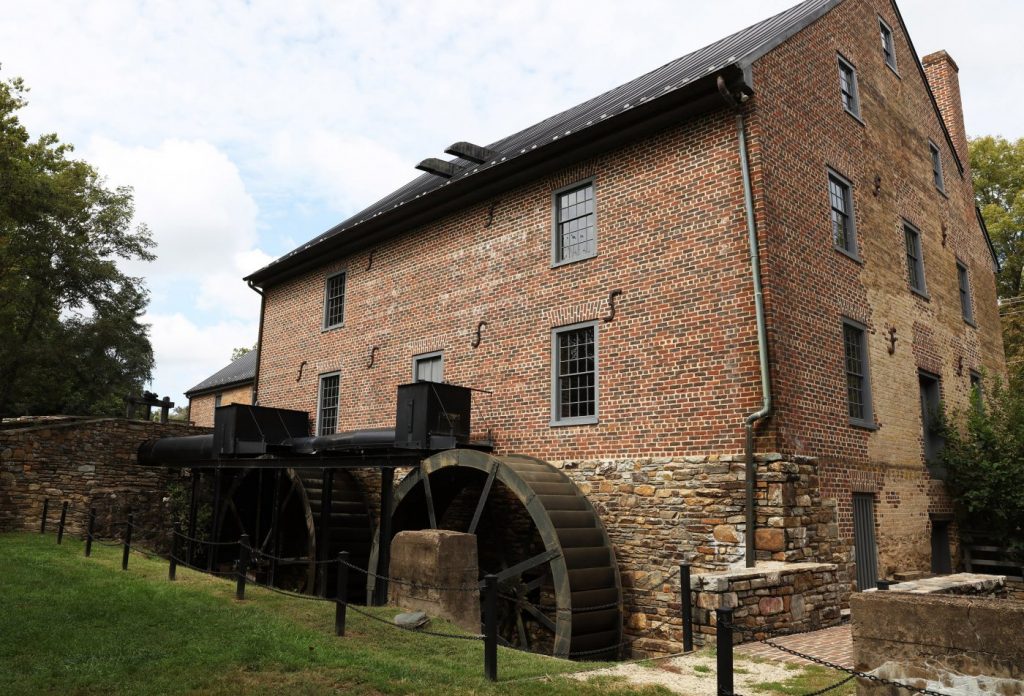 Full tea service provided by Calling Card Events includes:
Scones with cream and jam
Finger sandwiches
Tea breads
Assorted desserts
Endless pots of tea, including a unique Aldie Mill Blend
Following the tea service, as a special memento of the day, guests will join members of the Aldie Horticultural Society to create a miniature arrangement of June flowers. $32 includes tableside tea service & floral workshop. Proceeds benefit Aldie Mill education programs.
Reservations required. Click here to purchase tickets.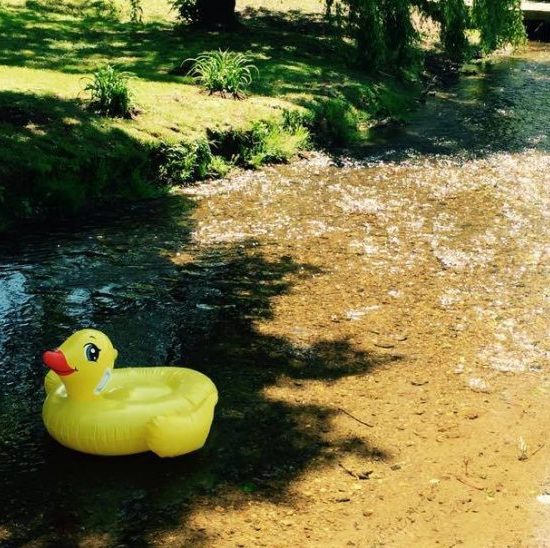 Pick your favorite duck and watch him race down the rapids of Crooked Run. Lots of fun and prizes for the winners! The competition starts at 2 p.m. Lieutenant Colonel (R) Eric W. Buckland, a retired Army Special Forces Officer and award-winning author of six books about some of the men who rode with the famous and legendary Mosby's Rangers during the Civil War, will join us from 11 a.m.-5 p.m. to sell and sign his books. Stop by to peruse his books and chat with him about the historic exploits of Mosby's Rangers.
Live music with Movin' On, Sexy Mexi Burritos food truck will be here, and Carly Prow will be here with Rodan & Fields.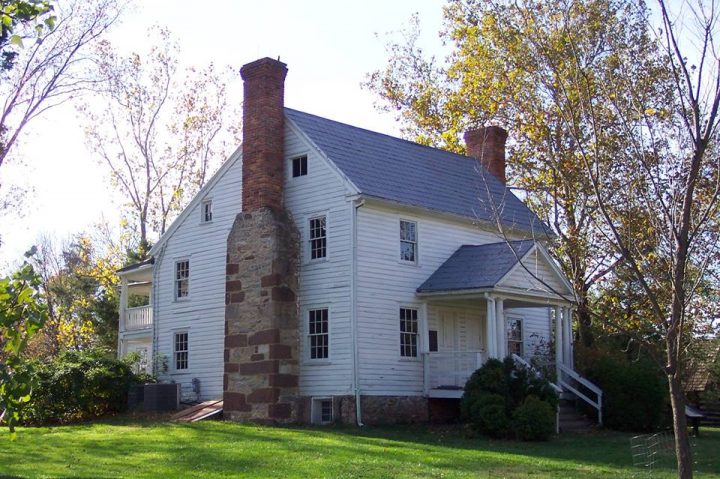 The Mosby Heritage Area Interpretive Group (MHAIG) will offer the next installment in its Legends by Lanternlight series, titled "As Glides in Seas the Shark: The Civil War in Eastern Loudoun." The program features historical interpreters in period dress in a series of first-person dramatic sketches by lantern-light. These bring alive the region's Civil War experience of civilians and soldiers alike. The June program will particularly emphasize the vicious guerrilla warfare that was a daily fact of life in Eastern Loudoun and western Fairfax during 1863-65.
Legends by Lanternlight will be held at the Lanesville Historic District at Claude Moore Park in Sterling, Virginia which is home to the historic Vestal's Gap Road, a Native American trail, and the Lanesville Ordinary and Post Office where Union General John Reynolds commanding the Army of the Potomac's I Corps made his headquarters for a week in June 1863 on the way to Gettysburg. Loudoun Parks, Recreation, and Community Services is the park manager and program co-sponsor.
Tickets can be purchased at the event, which will begin at the Vestals Gap Visitor Center. A suggested donation of $15 for adults and $8 for students is asked of guests to support the missions of the Mosby Heritage Area Association and Loudoun Parks, Recreation, and Community Services.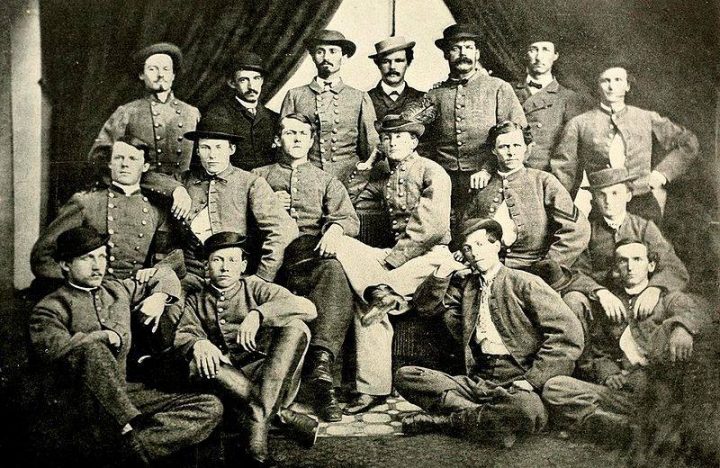 Join historians, living history participants and authors on Sunday, June 10th for this special program. Visit Mt. Zion for the entire day, or drop in anytime between 10am-4pm to hear historians share fascinating stories of Confederate Col. John Mosby, his Rangers, and the community affected by their wartime activities. Living history, books for sale, and period music will be offered. Bring a picnic lunch, or visit one of the restaurants or farmers' markets nearby, and enjoy your lunch on the grounds of Mt. Zion Church while listening to Civil War period music. $20 adults at the door only; children under 12 free.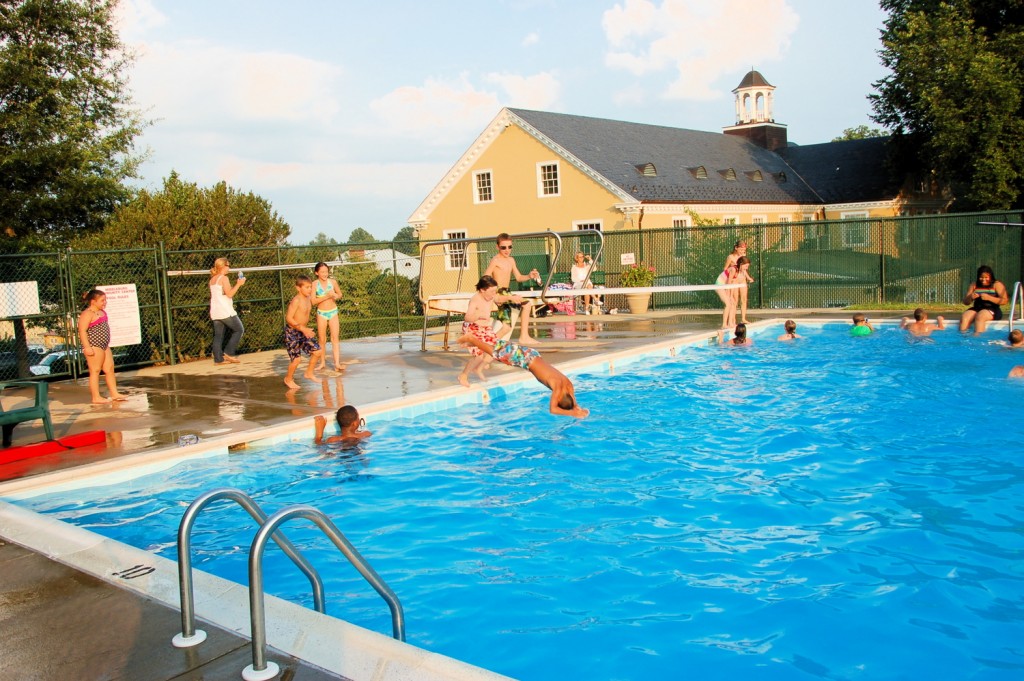 Come and swim under the stars at the Middleburg Community Center pool!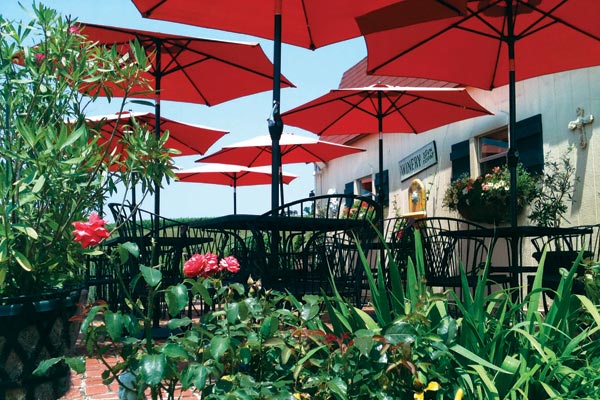 Treat dad to a wonderful day at Three Fox. All fathers enjoy special discounts! On Saturday, Robbie Limon will be playing live music, Kira Lander with Four Quarter Carpets will be here selling beautiful hand-crafted, natural fiber carpets, Rolling Brick & Dough Pizza is here Saturday and Sunday. On Sunday, they have Sermons from the Vine at 11 a.m. with Pastor Kim Ciftci, PaintNite alongside the vines, and Mixin' It Up provides DJ style music.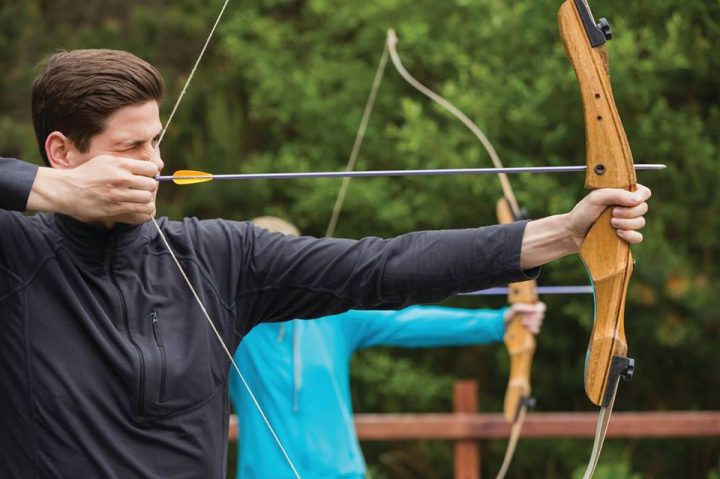 Perfect for dad's day, test your archery skills against his in this family-friendly competition. Competition includes most bullseyes, most balloons popped and a variety of other skillful games. Teams of 2-4. Reservations required. $35 per team. For recreation reservations, please call 540-326-4060.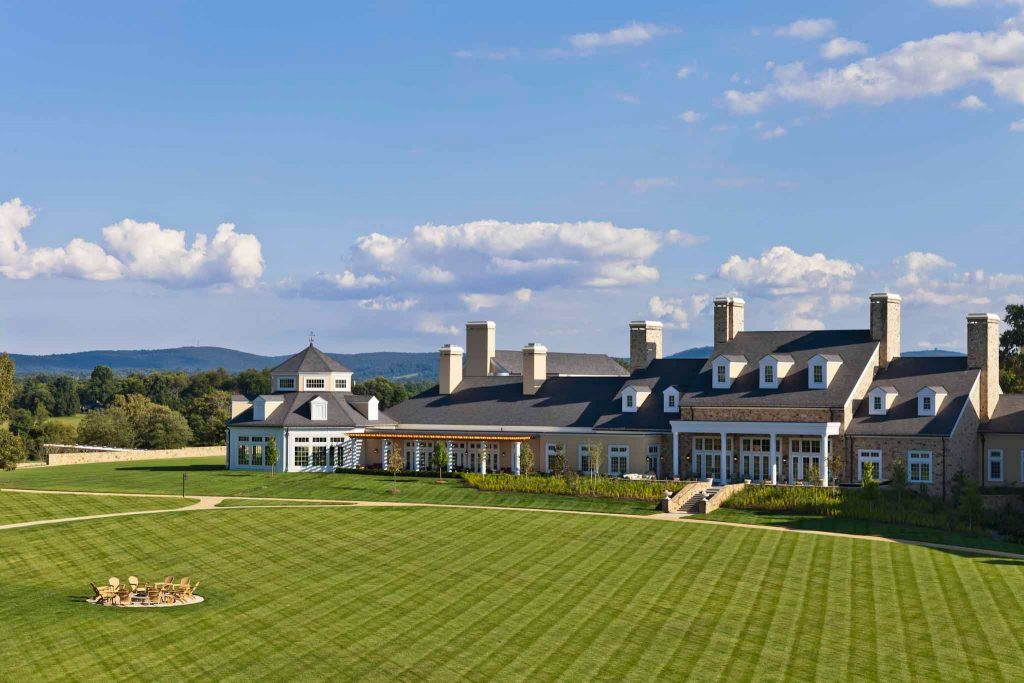 Dad won't be able to over-exaggerate the size of the fish he caught when you test his fishing skills in this Father's Day competition. Prizes will be awarded for Biggest Fish, Smallest Fish and Most Fish Caught! $10 per pole rental, if needed; live bait provided. Reservations required. For recreation reservations, please call 540-326-4060.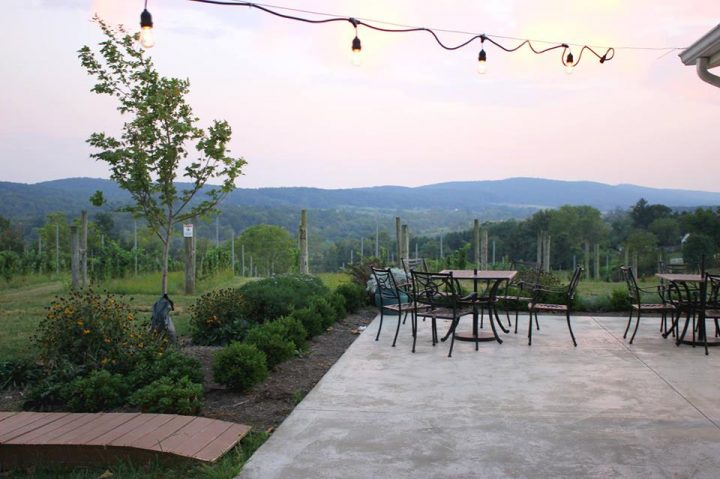 Join us as we celebrate the important men in our lives for Father's Day at 50 West! On Sunday, June 17, Andrew O'Day will be playing great music as you enjoy beautiful Middleburg views.
Music: Andrew O'Day from 1:30-4:30 p.m.
Food Truck: Hog It Up BBQ from noon-5 p.m.
Wine Feature: 2016 Cabernet Franc (pairs well with BBQ!)
Grab a picnic table and the best dads in your life and head over to 50 West for a great day!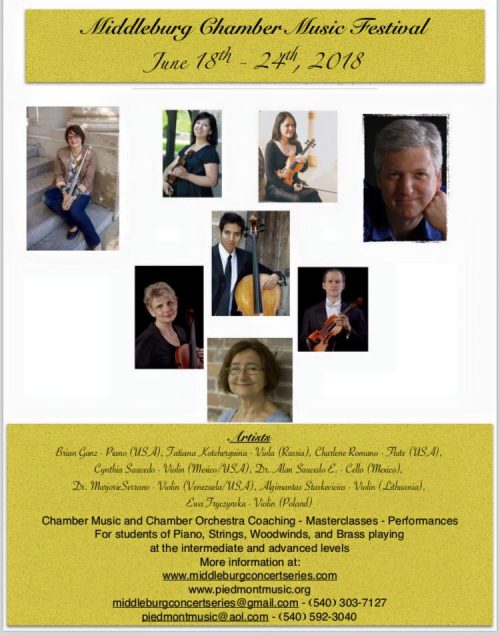 The Middleburg Chamber Music Festival (formerly known as the Middleburg Concert Series International Music Festival) is a collaborative project between two well respected and committed artistic organizations, the Middleburg Concert Series and the Community Music School of the Piedmont. Under the artistic direction of cellist Dr. Alán Saúl Saucedo Estrada, the festival provides invaluable opportunities for young musicians to study under the guidance of distinguished national and international artists. During the week long festival (June 18-June 24) students will work on chamber orchestra and chamber music repertoire, attend and actively participate in master classes, perform in different venues, as well as attend faculty performances. The closing performance of the festival, which features our esteemed faculty roster, will also include a student chamber music group selected by the faculty through a competition process.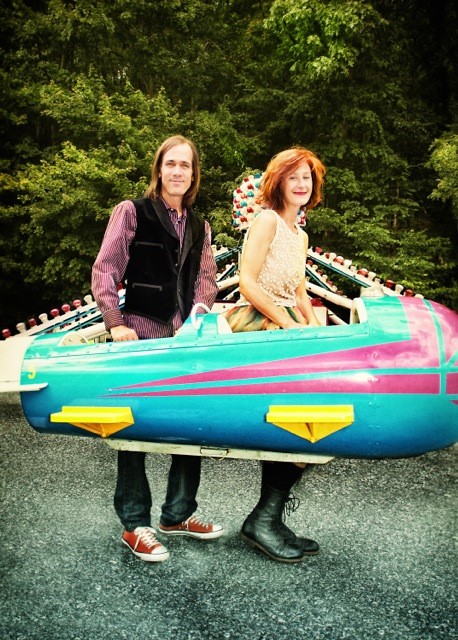 Grammy-nominated original rock duo whose interactive and inspiring music encourages kids to be a part of the band. Sponsored by the Loudoun Library Foundation. Space may be limited. For all ages.
Twilight Jumpers is an evening event held on a series of Friday nights under the lights at Great Meadow. 2018 Dates for the series are June 22, July 27 and Aug. 31.
Modeled after Great Meadow's highly successful Twilight Polo event, Twilight Jumpers offers two invitational classes each night. Proceeds benefit the High Performance Equestrian Foundation.
Gates open at 6:30 p.m. The first class ($500 Child/Adult Amateur Class at 1.05m) begins at 7 p.m. The second class ($5,000 at 1.30m) will start at 8:30 p.m. The class size is limited to 20 competitors, by invitation only. The evening features top competition, intense tailgating, and dancing in the pavilion after the competition.
Whether you want to compete, reserve a rail side box for 6, tailgate, or just picnic on the grass for $40/carload, it's a great way to support a worthy non-profit organization and enjoy the show jumping at Great Meadow!  For more information on the event email equestrianfoundation@gmail.com or call 540-454-6673.
Would you like to paint like Stubbs? Join professional sporting artist Alice Porter in a three-day art workshop to develop your skills in equine anatomy, drawing and old master painting techniques. The workshop is open to teens and adults with basic/intermediate drawing skills, and more advanced students. The workshop will take advantage of the six original Stubbs currently on view at NSLM in A Sporting Vision: the Paul Mellon Collection of British Sporting Art from the Virginia Museum of Fine Arts; and will also reference Stubbs anatomy books and anatomical equine specimens. The workshop will take place off-site, a guided tour of NSLM's art galleries and free admission during the workshop are included in the program.
Materials provided. $225 plus material fee. Limited to 12 students.
To register, contact Alice Porter at aporterart@yahoo.com.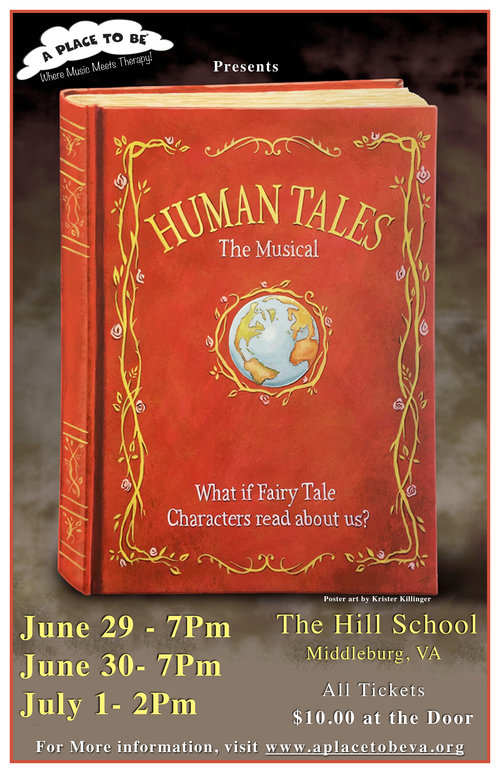 Come see the world premiere of A Place to Be's brand new musical, "Human Tales!" Written by A Place To Be Co-Founder Tom Sweitzer, "Human Tales" explores what would happen if a fairy tale character read about humans!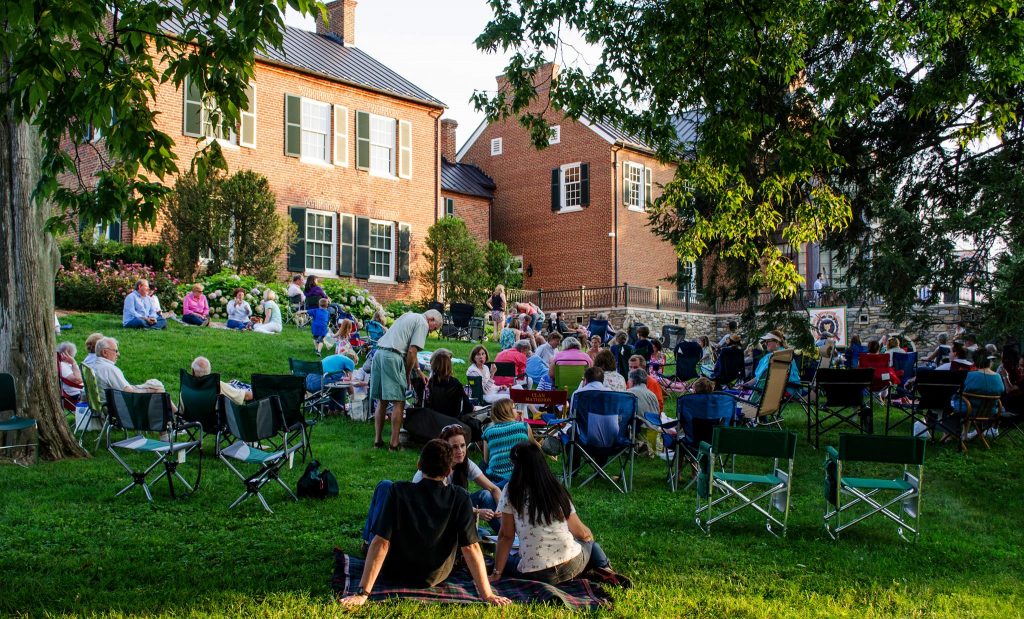 Join us for the "Open Late" summer concert series at the National Sporting Library & Museum. Bring a picnic blanket and your dancing shoes for a fun-filled evening of music by Silver Tones Swing Band. Concerts are FREE and open to the public, and you can take advantage of free museum admission at the same time!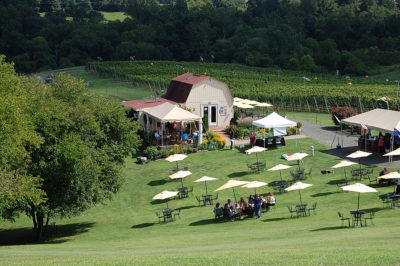 Three Fox will recreate the Palio di Siena Three Fox Style! Come learn about this time-honored Italian tradition! Be part of the race! Races will be held at 1:30, 2:30, and 3:30 p.m.
Also this month: